** Some links are affiliate links meaning, at no additional cost to you, we may get a small commission if you make a purchase. We appreciate your support in this way!
Geek culture is IN and that's great news for us true geeks. We can display our love for our favorite comics, video games, TV shows and anime with full pride.
But the greatest part of geek culture becoming trendy? The amazing new products we can buy to wear and display!
These are my absolute favorite picks of the year – each super unique and a fit for all kinds of geeks.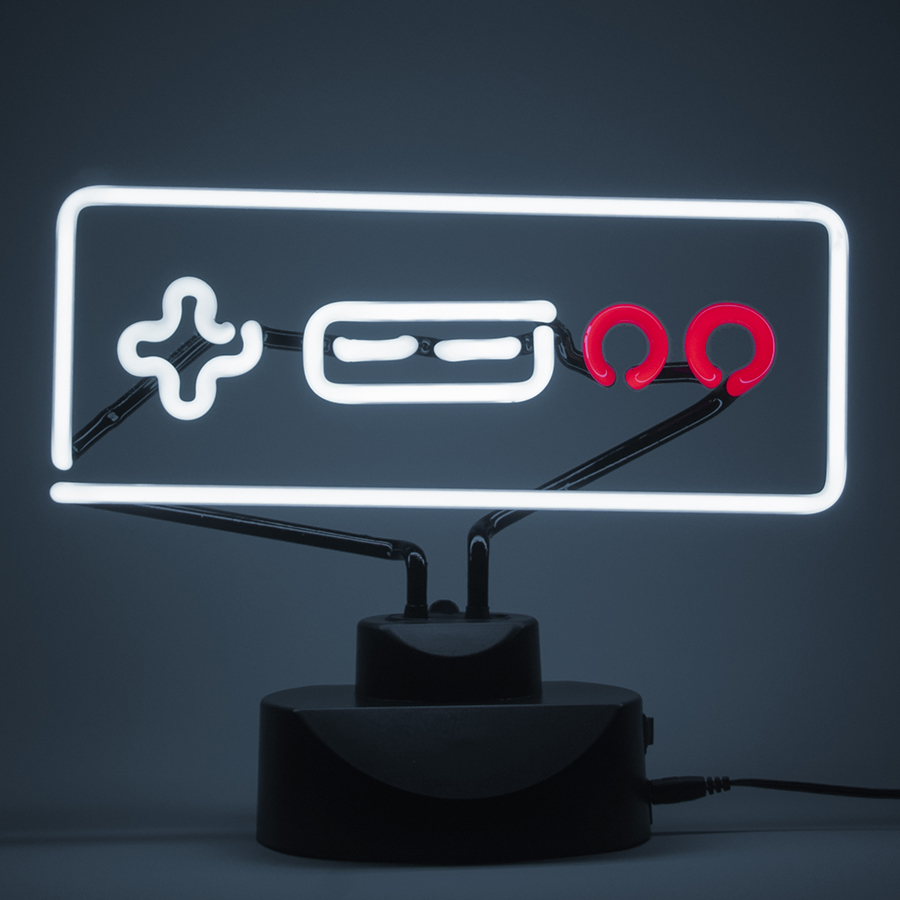 We love this Nintendo NES Controller Neon Light from Fanfit Gaming.
What better way is there to pay homage to our beloved Nintendo? ♥
It doubles as a table desk lamp or wall mountable lamp, and it looks AMAZING by a TV, especially if you're enjoying some classic SNES games.
The light makes no noise, stays cool to the touch and lasts a whopping 8-12 years.
Plus, they also have a variety of other neon lights for other gamers and geeks including designs inspired by Batman, Overwatch, Legends of Zelda (my favorite game series ever), Pokemon, Super Mario and more. I want them all!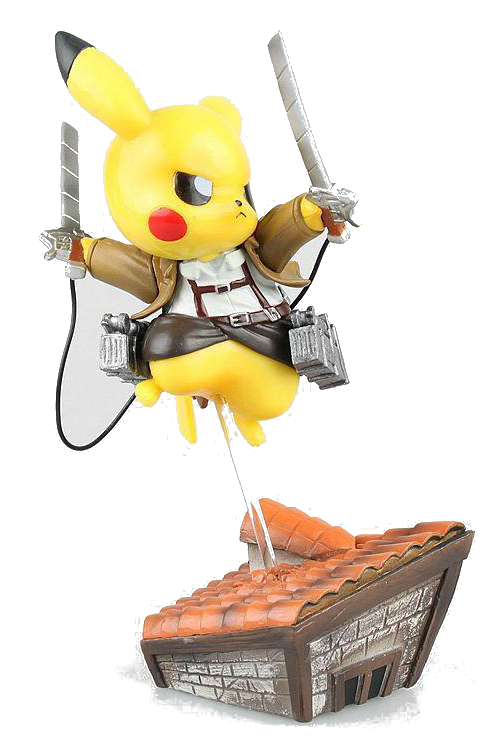 I went nuts when I found this… Pokemon AND Attack on Titan?! Who even came up with this brilliant figure!
You will have to be a fan of both these animes to appreciate the coolness of this combo.
Looking like a figure worthy of Smash Bros (the game where popular characters play against each other), this Pikachu is super unique.
He has his vertical maneuvering equipment ready to fight off the massive Titans and save humanity.
Plus, he has the extra power of electricity on his side.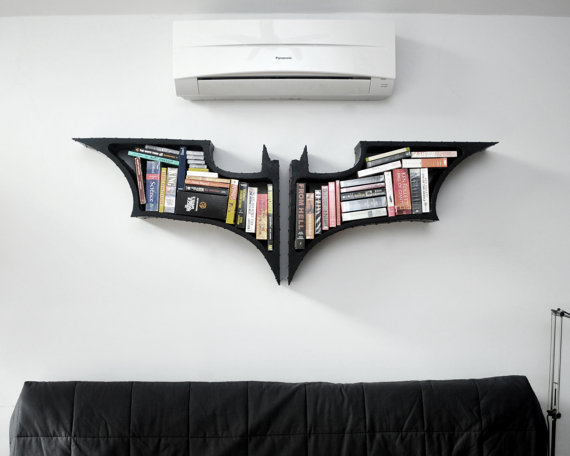 Sometimes Etsy designers come up with the neatest creations and this bookshelf is right up there with some of the best designs I've seen.
This is a great gift for the Batman fan – you won't be able to find anything as unique as this bookshelf.
It's a smooth, attractive and useful addition to any living room, especially if you want to show off your passion for the Batman franchise.
Given that it's a handmade item, they are made to order, so reach out to the shop owner if you want one.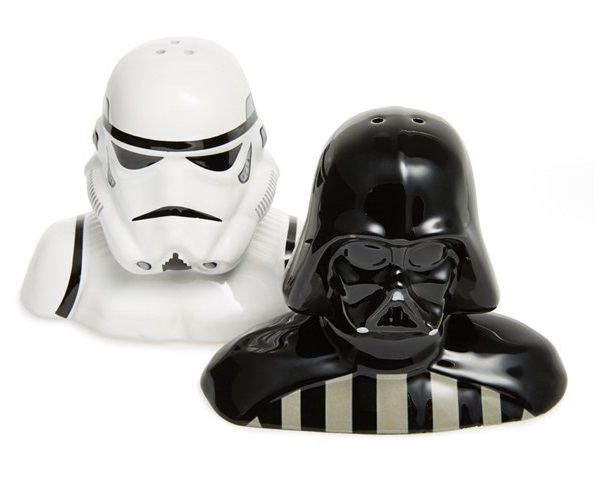 These Star Wars Salt & Pepper shakers are hilarious and the perfect gift for the Star Wars fan.
Do you get it?? White for salt, black for pepper. 😀 I chuckled to myself for a while when I found them.
They are super affordable and I don't know of a Star Wars fan who wouldn't want these on their dining room table.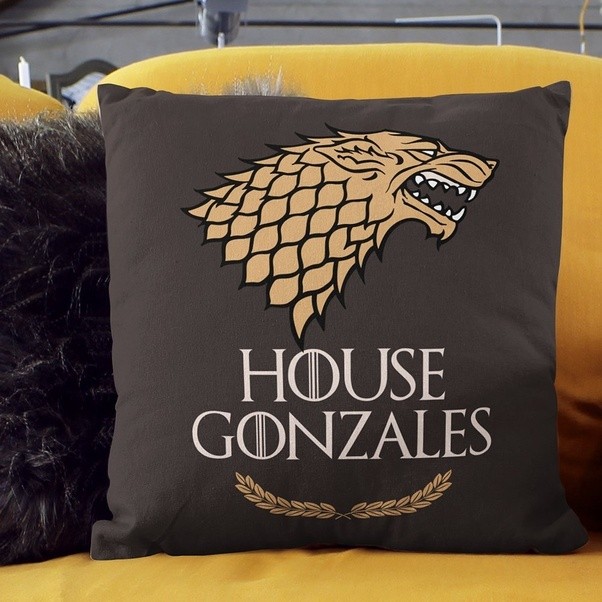 Game of Thrones fans are in luck because the show is so popular, that gift ideas abound across the internet. We even wrote a GoT gift guide ourselves.
But this specific gift I loved because I know it's the perfect gift for my GoT obsessed boyfriend.
Personalize your name on a GoT pillow and you've got yourself a neat addition to your living room — or gift it to a GoT fan and watch their excitement.
If you're not a Stark fan, they also have a Targaryen pillow available. If another house is your calling, you're as doomed as the house because they don't have additional designs available. (Go Targaryens!)

Haven't found THE geek gift you were searching for? Here are more fun options:
Follow our Pinterest board to see more chic geek gifts.
Pin it!