*I partnered with Vanity Planet on this post and it has been sponsored in compliance with FTC requirements. All thoughts and opinions are my own.
As you might have noticed from our recent posts, we are 100% holiday mode here on Home Life Abroad! We have published several gift guides and gift ideas already and today is no different because we will bring you some new holiday gift ideas!

This time the presents come from Vanity Planet! They are not your average online beauty store as they try to combat the idea that beauty is shallow. On Vanity Planet's website, you can find everything necessary for your skin and body care. From makeup and skincare to hair and wellness, every beauty-lover will find something from their shop!
Below you'll see some of their products that are under $10 and would make perfect stocking stuffers! Which one is your favorite?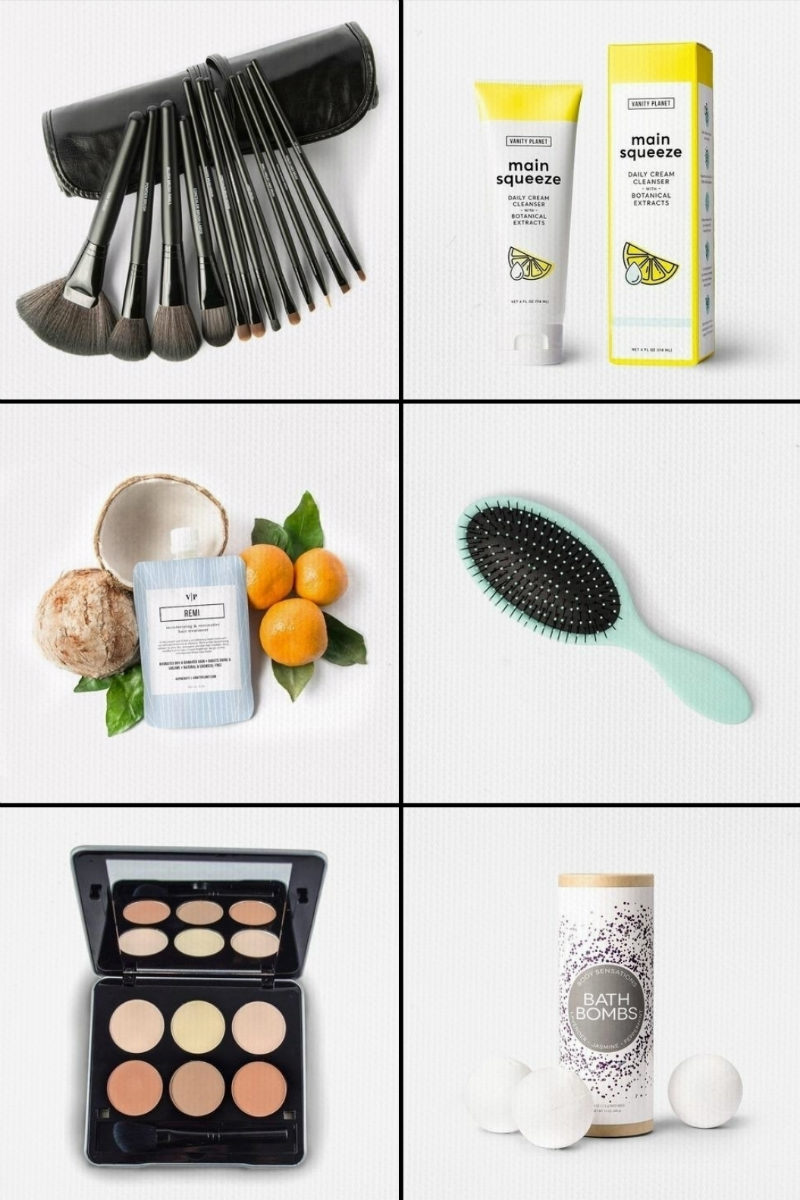 Makeup Brush Starter Set | Daily Cream Cleanser | Moisturizing & Conditioning Hair Mask | Detangling Wet Hair Brush | Essential Contour Kit |Body Sensations Bath Bombs

We were lucky because Vanity Planet sent us some of their products so we could try them and give our opinion.
Vanity Planet offers three types of clay masks and we were sent the Zen Goddess – Green Tea Clay Mask. I'm a huge fan of clay masks because they do wonders with my skin. This green tea clay one is especially great for my skin as green tea has antibacterial properties that help with my hormonal acne. The clay part controls the sebum production, cleans out my clogged pores and also exfoliates my skin!
I really like that these masks are organic, all natural and also 100% cruelty-free! I really recommend to also check out Flower Child – Rose Moroccan Red Clay Mask and the Wild Woman – Activated Charcoal Clay Mask.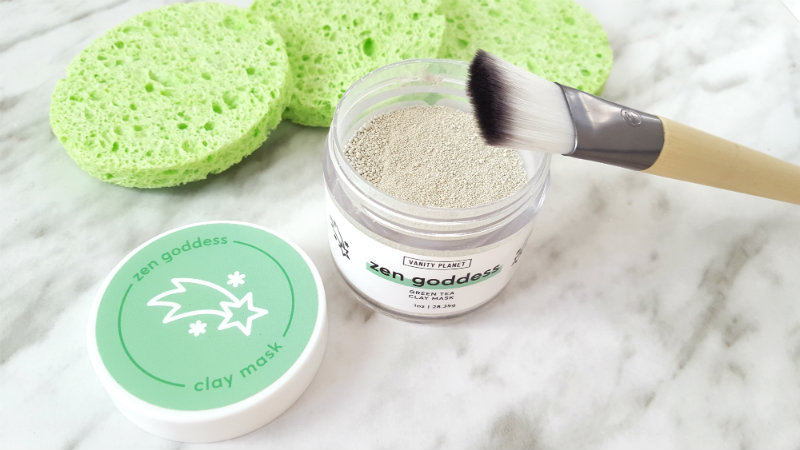 The mask is really easy to use – take a little amount of mask powder, mix with water and apply to the face. Let it act for 10-15 minutes (do not let it dry completely or it will draw out moisture from the surface of your skin) and then remove the mask. Wash your face with warm water and a washcloth and you are done!

The second item we were sent is the All Dolled Up Makeup Brush Starter Set. It's a 12-piece professional makeup brush collection that comes in a chic black faux leather roll-up storage pouch.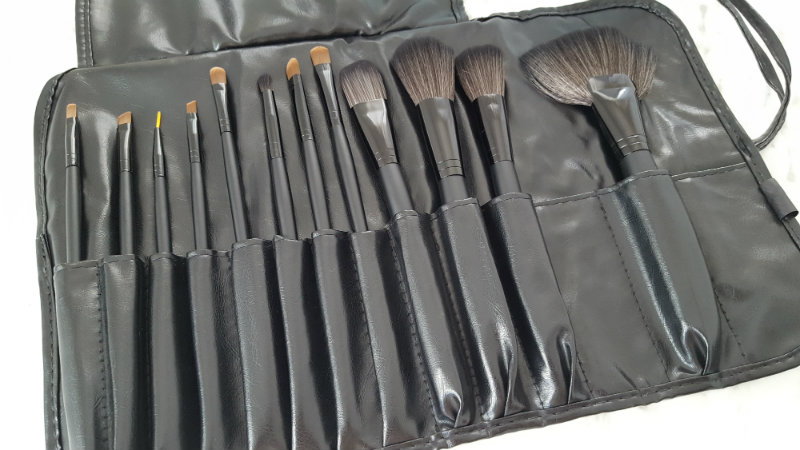 The bristles of these brushes are made of nylon and they are super soft! It's a real pleasure to use them! Another good thing about these brushes is that they do not absorb almost any product and the results are really natural and streak-fee. The storage pouch helps to keep the brushes organized and also protected, so whenever you have to take them with you they will stay in their place and the bristles won't get damaged.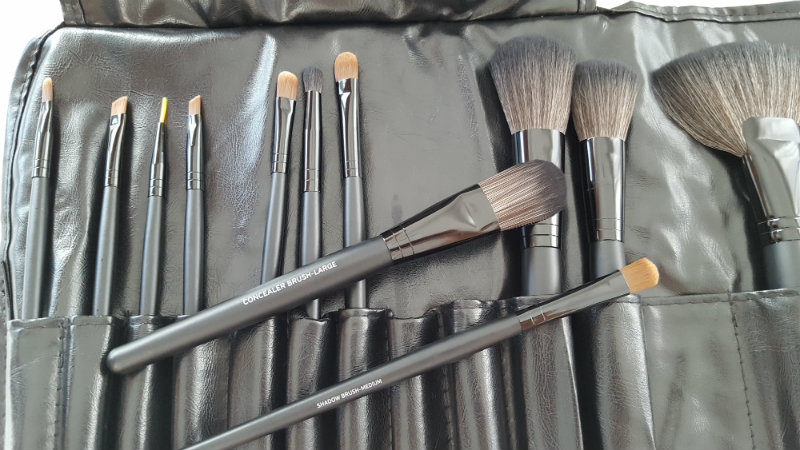 I really like that the brushes have names on them indicating what they are meant for. If you are like me and don't use much makeup, you'll be thankful for all the indications so that you'll know the correct tool to use for every task! Super useful!
All Dolled Up Makeup Brush Starter Set includes:
3 face brushes for applying liquids, creams and powders, as well as contouring and highlighting
2 sizes of a concealer brush for targeted camouflage
3 eyeshadow brushes for patting on color, creating creases, and blending
3 eyeliner brushes for creams, gels, and powders
1 lip brush for applying lipstick or gloss
This makeup brush kit would make a perfect gift for teens or adults who start using the makeup, professionals, makeup lovers, or people who want to replace their old brushes.
What's your favorite product from Vanity Planet?