Wedding anniversaries are often celebrated with an exchange of gifts. Newlyweds are usually eager to express love for their spouse by presenting them with the best gift possible, which is also associated with the anniversary symbol of the relevant milestone year.
Couples that have been married for much longer, however, may decide to only celebrate the major milestone wedding anniversaries, like silver, gold, or diamond.
To help you find the best gift for your wedding anniversary, it's helpful to refer to the list of wedding anniversary symbols that have been used as a reference tool for decades.
The gift list can help you discover whether you should buy beautiful photo books made of the highest quality paper, or something made from materials like wood, iron, copper, pottery, china, silver, or gold.
With each passing wedding anniversary, the value of the material and gift increases to reflect the investment of time in the marriage.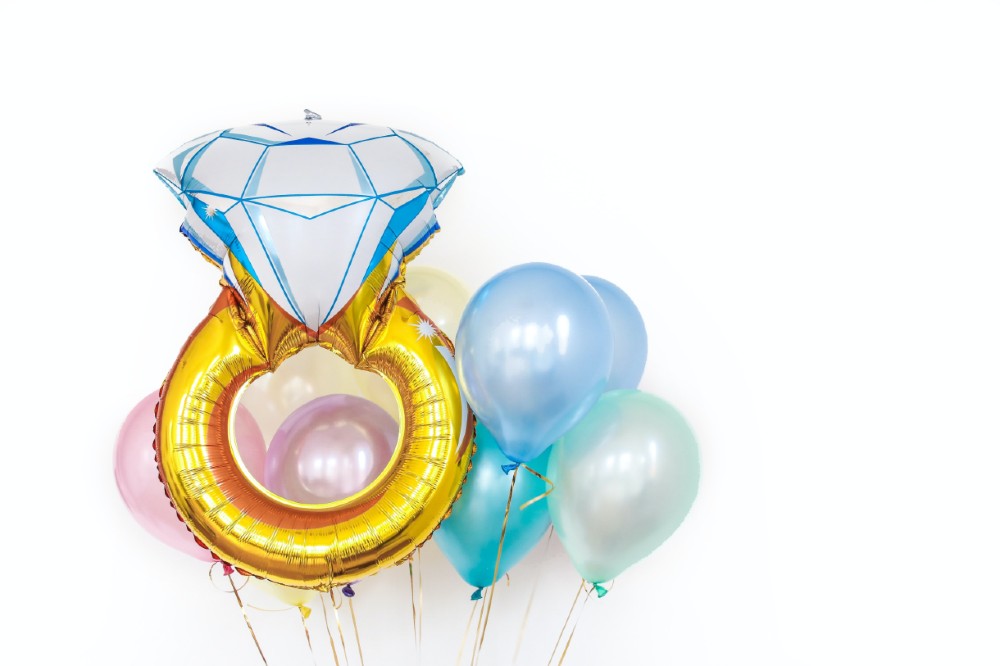 Paper – The Traditional 1st Wedding Anniversary Gift
Every wedding anniversary has a unique meaning and a special type of gift associated with it. If you're newlywed and approaching your 1st wedding anniversary, you may decide to follow the custom and choose a 'paper' gift for your life partner.
To avoid the headache of trying to find the perfect gift for a spouse, friend, or family member celebrating the anniversary of a marriage, choose a traditional wedding gift. It's easy to find resources online that list the anniversary milestones and corresponding gifts.
The traditional 1st year wedding anniversary gift of paper symbolizes the strength of the interlocking fibers of your lives that bind you together in matrimony.
While there is a vast array of 1st wedding anniversary paper gifts to choose from – including beautiful personalized stationery, adorable date night cards, handmade journals, and books – an elegant and stylish photo book is an inspired gift choice.
Collect your favorite photographic memories of you and your spouse, and elegantly present them to your beloved in the pages of a gorgeous bespoke photo book. You can monogram the cover of your photo book, or feature a photograph that is extra special.
Photo books that are filled with captioned photos, anecdotes, and heartfelt expressions of love, create a meaningful gift that will be cherished and treasured forever.
You can also include a love letter inscription that expresses how you feel about your beloved, one year after you tied the knot.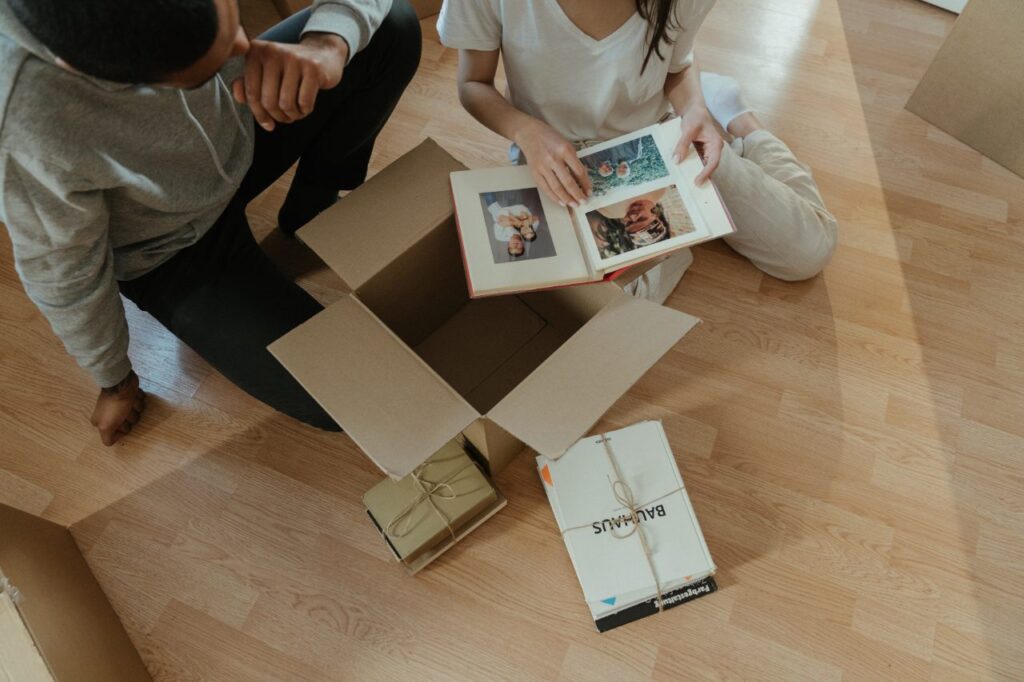 A Creative Alternative Anniversary Gift
Although there is a well-defined list of anniversary gifts that are considered to be traditional, there is also a modern version available.
If you've passed the 1st wedding anniversary 'paper' milestone already, there's no reason why you can't come up with a creative alternative reason to gift your spouse the best anniversary gift photo book.
Think outside of the box and look for inventive ways in which you can easily incorporate a 'paper' element into the relevant anniversary you are celebrating.
For example, the 3rd wedding anniversary is associated with leather – so you could integrate leather and paper, and present your spouse with a stunning and tactile luxury leather-bound photo book that is monogrammed in gold.
The One-Of-A-Kind Coffee Table Book
Unlike traditional wedding photo albums that are typically formal in presentation, photo books offer a more unique visual display option.
You can personalize and customize photo books so that they are transformed into stylish look-books that are worthy of display on any coffee table.
A luxury printed hardcover photo book is the best wedding anniversary gift for any couple that loves to travel all over the globe. Inside the pages of personalized photo books, you can immortalize and narrate travel adventures in words and pictures.
The story of family holidays can be arranged chronologically so that you can easily revisit each destination and happy memories with the turn of every page.
This unique travelogue can also be beautifully presented in a softcover format that feels like an exclusive, luxury glossy publication.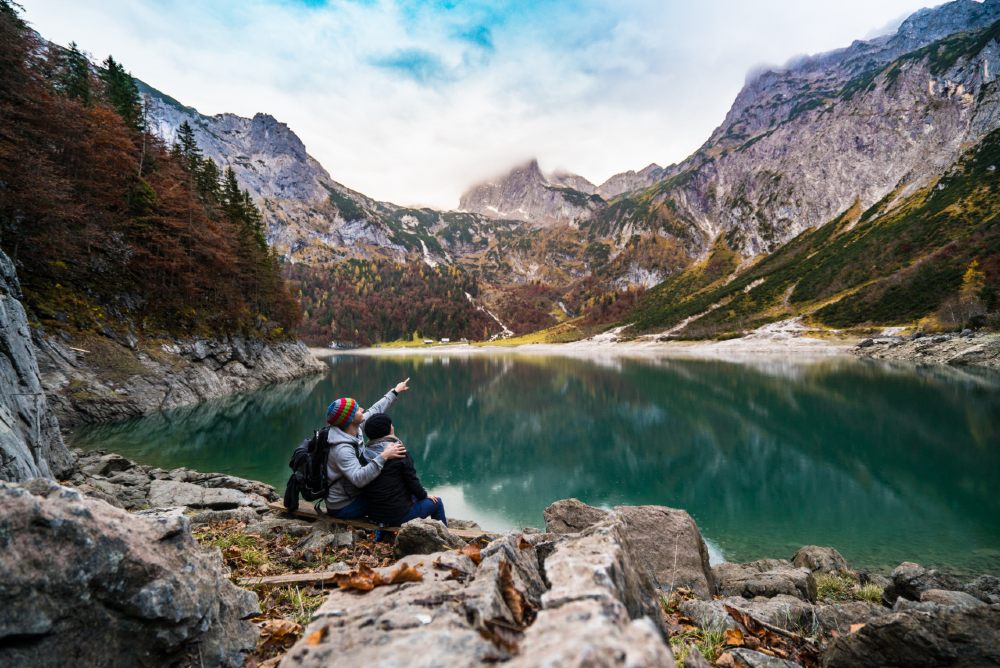 Celebrate Family Events
During married life, there will be countless occasions that are worthy of featuring in the pages of photo books. Just because you're long passed the traditional 'paper' anniversary it doesn't mean that you can't mark family events in stylish coffee table style photo books that everyone will love to browse.
You can start a new family tradition, to pass on through generations, by creating a personalized photo book of your family every year.
Encourage your family to take snaps on days out, weekend trips and holidays, so that you'll have plenty of photos to pick and choose from. Make sure to edit and style the photos to create a beautiful customized album.
You can also include precious moments of the birth of children and grandchildren, as well as other events that celebrate married life.
Relive Happy Memories Over And Over Again
Many couples that have been married for years no longer bother to mark the occasion by exchanging anniversary gifts.
If you, your parents, or a close friend have been married for quite some time, it's a lovely gesture to celebrate a wedding anniversary milestone with a gift that allows you to relive happy memories, time and time again.
Photo books are perfect for presenting photographic evidence of the happy times you enjoyed at an anniversary party, an important family occasion, or another special event.
Couples that are celebrating a milestone silver, pearl, ruby, golden, or diamond wedding anniversary will greatly appreciate the gift of a beautiful personalized bespoke photo book to preserve their memories.