*We partnered with sponsors on this post in compliance with FTC requirements. All thoughts and opinions are our own.
It's time to start holiday shopping again. Have you started yet?
You may have some presents already in the bag, but if you're still looking for that special gift, check out our gift ideas for this year!
Most of these gifts are available online since with the pandemic, we try to avoid crowded places as much as possible.
We have chosen gifts that are suitable for any of your female friends and family members, but some are perfect for men, too. Plus, they're also budget-friendly!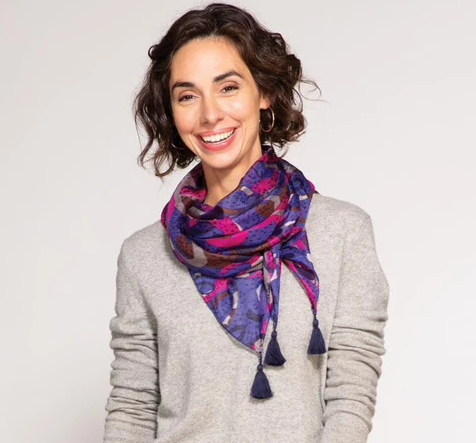 The scarf is a must-have accessory, especially for Fall and Winter! So giving it as a holiday gift is a great idea.
It's versatile, practical, and makes a great wardrobe addition for every season.
On-trend pure silk scarfs give any outfit an instant lift, just choose the colors that complement your outfit.
The luxurious silk scarf shown in the photo is a perfect statement piece featuring rich jewel tones. Aren't those tassels just charming?
If you prefer a scarf that keeps you warm during the winter, be sure to visit Rockflowerpaper for more gift options.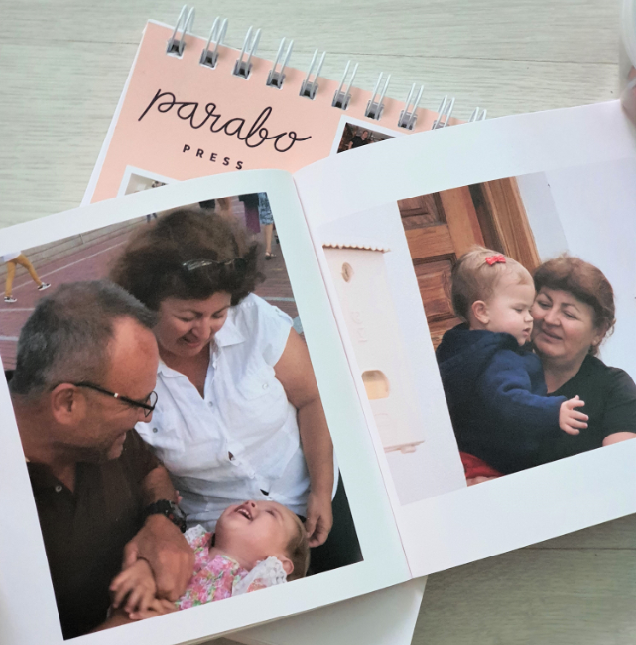 Photo books are always a great gift. It's an easy way to share different milestones, travels, or heartwarming occasions with your loved ones.
We take a lot of photos and most of them are never displayed, so why not gather your favorite photos and create something that will last for years to come?
Parabo Press offers a wide variety of different photo gifts. Print sets, wall art, photo books, and calendars are some of the options you can choose from.
We created this featured photo book for the grandparents and for our own family thanks to Parabo Press. We also love their square print sets! They are perfect for displaying your favorite memories on a gallery wall or hang them from clip lights as a decoration.
Use the code HLA15 for 15% off through Dec. 31st!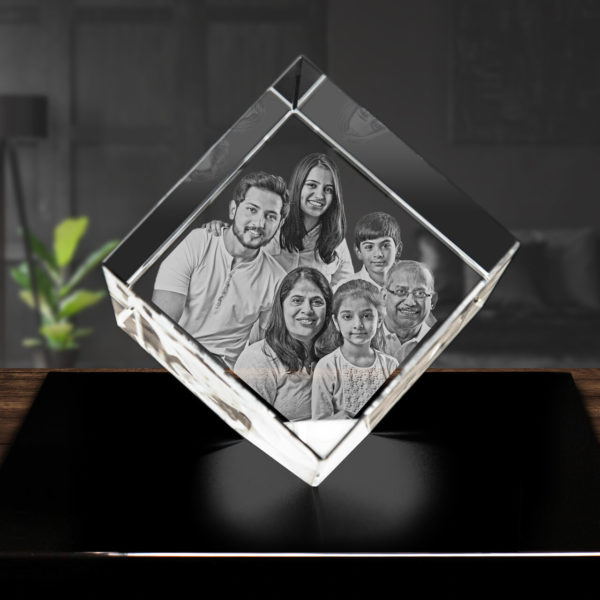 Surprise your family and friends with an unusual and mesmerizing gift – a 3D Photo Crystal.
ArtPix3D merge digital technology and quality craftsmanship to turn your photo into beautiful 3D art.
It's possible to choose the form of the gift – whether it be a large crystal or accessories like a necklace, trinkets, etc.
Their online personalization process is simple and convenient, leaving you free to focus more energy on spending these important occasions with your loved ones.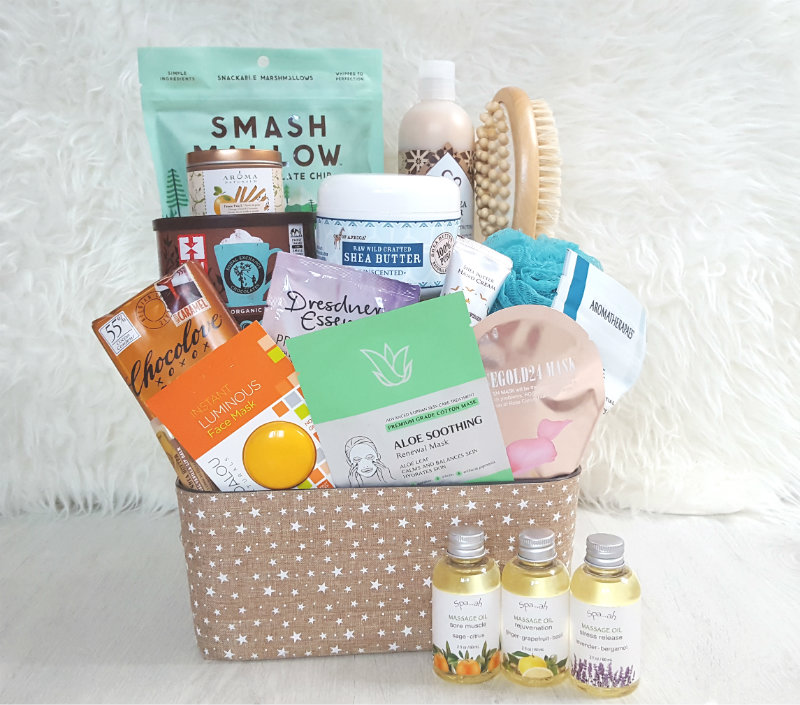 Every girl needs some pampering once in a while so a spa day gift basket would make a perfect gift for your mom, sister, mother-in-law, co-worker, or friend.
It's really easy to put together and you can choose the products depending on the likes of every gift receiver.
You can shop iHerb's specials or trials section for extra discounts or when you are looking for budget-friendly gift ideas.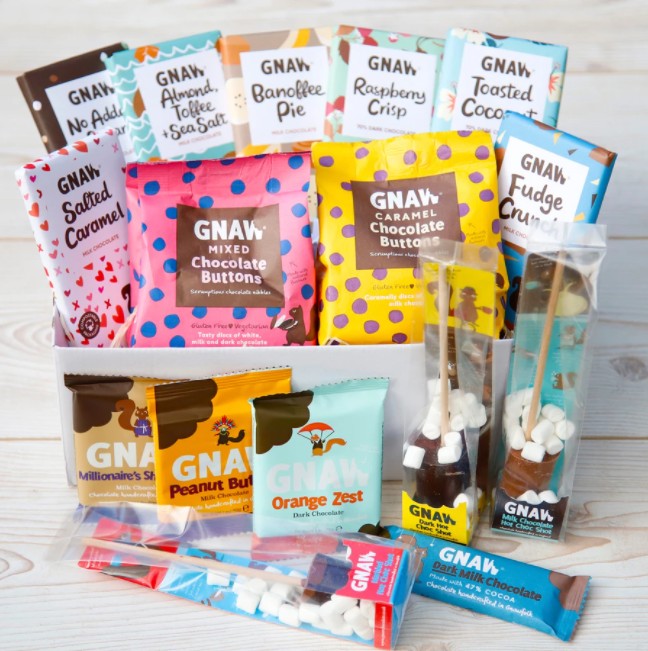 Chocolates are a perfect gift for any occasion! The more the better!
Gnaw offers a wide variety of handcrafted chocolate treats for all chocolate lovers.
This huge Gnawfully Big Hamper is packed with their finest treats, including different flavors of chocolate bars, buttons, and hot choc shots.
As you see, it's a heavenly variety of delicious chocolates for every taste!
Shopping for a person with a special diet? You can also find vegan, organic, and gluten-free treats at Gnaw. This is one of the best gift ideas for chocolate lovers for sure!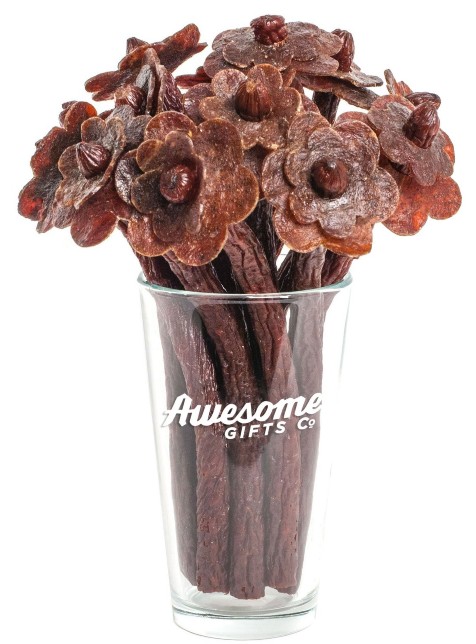 Who doesn't love to get flowers? Better yet if they are edible! This won't be your usual unwanted gift that gets regifted year after year.
You can choose between maple candied bacon jerky roses dipped in decadent dark chocolate, beef jerky flower bouquets or beef jerky roses depending on the person you want to surprise.
These beef jerky flowers are 100% edible and they even come in different flavors!
Click here to see the other gift ideas the Awsome Gifts Company offers.

If you'd like to see more ideas, check out the gift guides from previous years!
Which of these gifts would you prefer?