*This post contains affiliate links and I will be compensated if you make a purchase after clicking on my links. Home Life Abroad has received no compensation for writing this post. I purchased all the products minus the Knockaround Sunglasses I received in a goody bag for free. All opinions, however, are 100% my own!
The month of August is ending and I thought it would be a great idea to share with you some of the products I have bought, tried and loved.
Here are my August Favorites!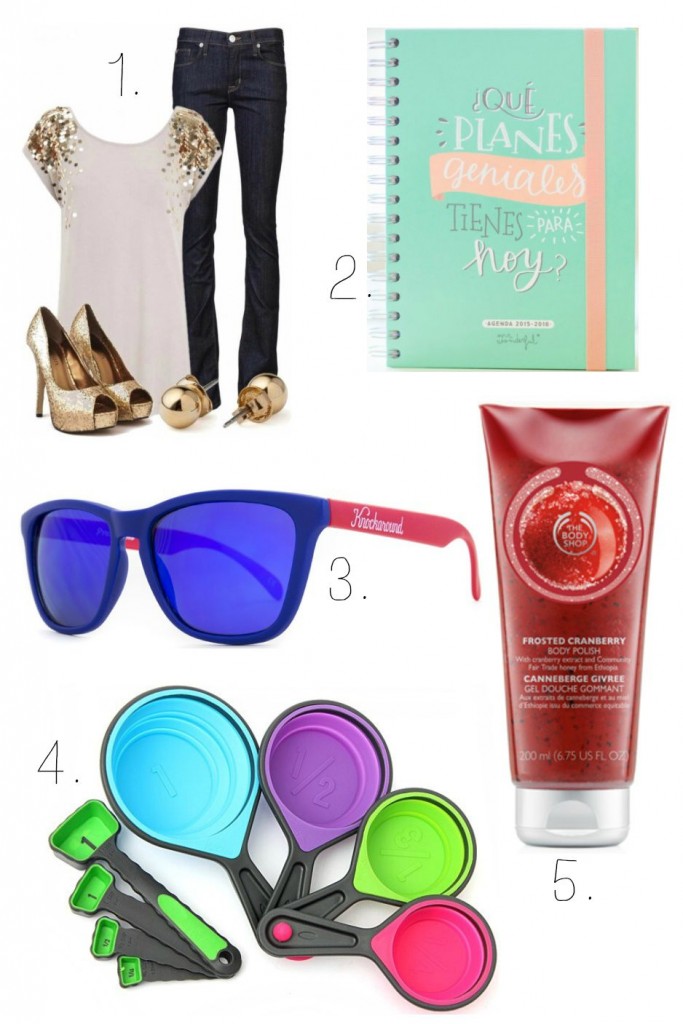 1. Mom's Night Out Outfit
I pinned this outfit several months ago because it looked so elegant and perfect for girls or moms night out. It looks comfortable and simple, but at the same time, this sparkly top+jeans+sparkly heels combination makes you pop out from the rest of the crowd.
2. mr. wonderful* Agenda
I already wrote about my new mr. wonderful agenda/calendar/planner, but I still have to mention it again. It's perfect for planning my activities and events and at the same time lift my spirits with all those cute illustrations and daily quotes. I can really start to use the agenda starting from September, but I have already ordered tons of cute decorating stuff like washi tape, stickers, etc. to personalize my planner. You are welcome to check out the mr. wonderful planner and to buy one for you too!
3. Knockaround Sunglasses
These Knockaround Blue and Red Moonshine Classic Premiums are from a goodie bag we received during our company event. At first, these sunglasses looked really bold for my style, but I really love them now! The timeless design makes them look good on almost everyone and the reflective lenses give your eyes the needed UV400 protection. Knockaround Sunglasses come in different models and a huge variety of color choices and I'd say they have a really affordable! You really have to give them a look!
4. Measuring Spoon and Drop Down Cup Set
I have been trying out different new recipes for our family and most of them use cups, pounds, and ounces for measurement, not the metric system I'm used to. I have been converting cups to grams or milliliters for ages and I'm getting tired of all that extra work. I choose a recipe and spend a good amount of time calculating and converting the recipe to amounts I understand. So to get rid of that extra work, I ordered myself a new set of measuring cups. Can't wait for them to arrive, so I can save some time and really enjoy the cooking. This set consists of a set of 4 cups and a set of 4 spoons. I really like that they are collapsible, to save room and for easy storage.
5. Frosted Cranberry Body Polish
You may already know that I really love The Body Shop products! You can see the last post where I talked about TBS products here. I scored this Frosted Cranberry Body Polish during a sale and it was super low-priced! The exfoliator comes in a tube of 200ml and contains cranberry extract from Canada and Community Fair Trade honey from Ethiopia. It's perfect for all skin types leaving the skin smooth and soft thanks to kiwi and cranberry seeds acting as exfoliators. The best part of the polish is the smell – it has this fruity sweet cranberry smell that makes me want to eat the tube! It's absolutely amazing!
What are your faves lately?