If you follow Home Life Abroad Instagram feed, you'll know that I had a little getaway to El Hierro Island in April. El Hierro is the youngest and the southernmost island in the Canary Islands (Spain) archipelago. There are around 10.000 people living on the island and in 2000 Unesco declared the island a biosphere reserve.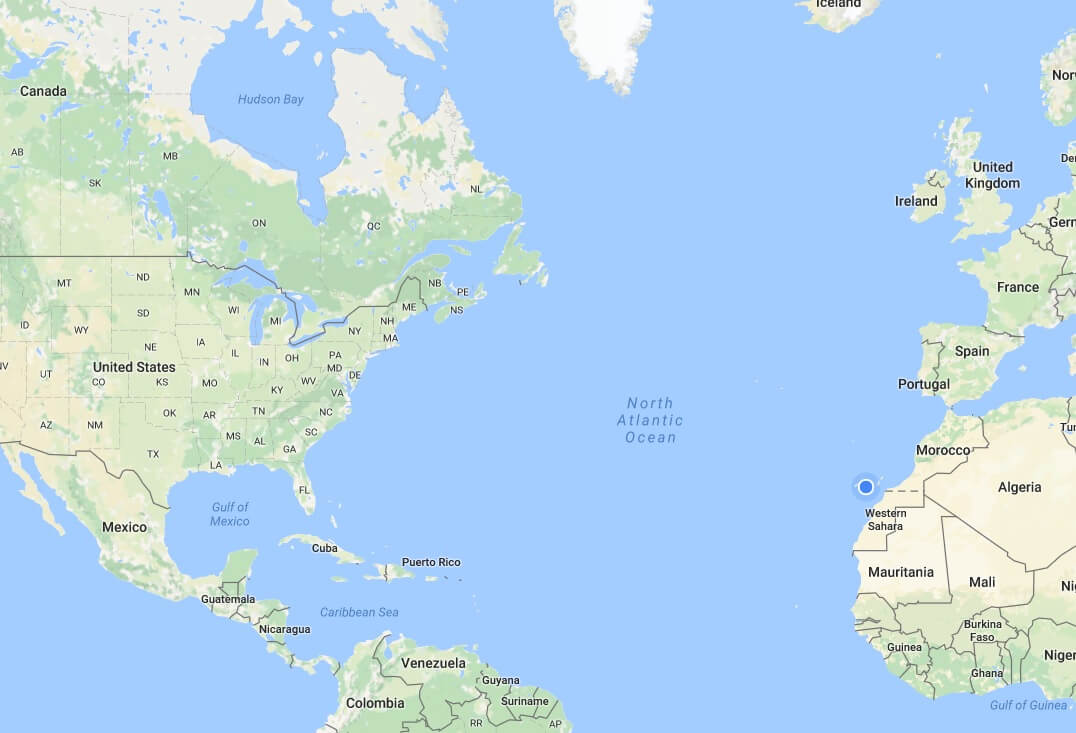 * The Canary Islands are marked with a blue dot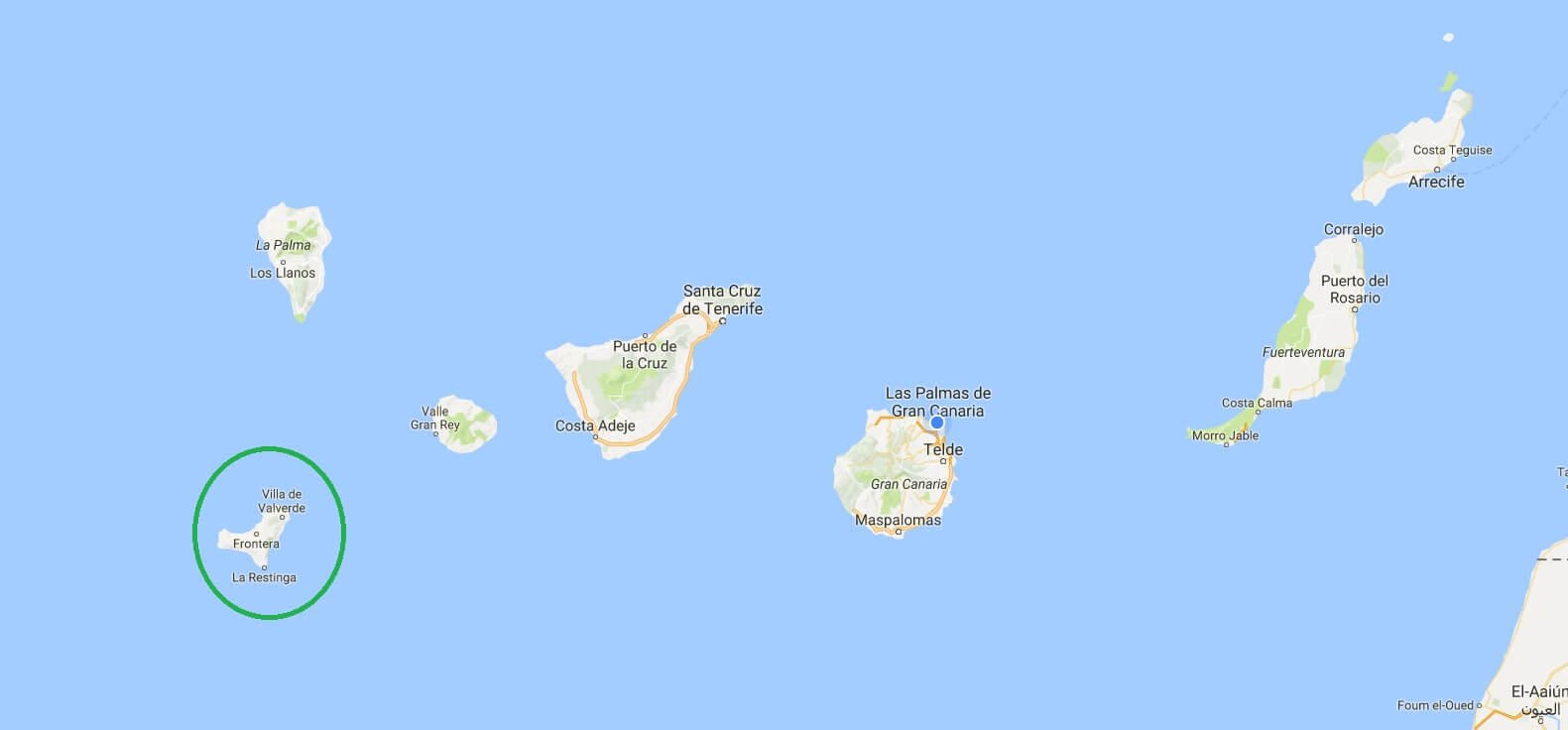 * El Hierro is the youngest Canary Island and once being the end of the world.
You can't find huge hotel chains there but instead, they have plenty rural properties for rent. Most of the beaches are rocky and with amazingly clear water bringing divers from all over the world to discover the volcanic underwater formations and magnificent marine life.
The island transmits tranquility and safety. The crime rate is almost zero and people are really friendly. El Hierro is a really great place for relaxing and unplugging from the hectic daily routine. The internet connection is spotty (great if you want to stay away from social media) but the local government provides free WiFi almost all across the island.
My co-worker's grandparents are from El Hierro so he helped us out and made us a little guide with all the interesting places to visit and also the restaurants and bars to try. We were on El Hierro for 4 days so I will try to write down our adventures by days.
Day 1
Airport
There are no direct flights to the island, so if you want to visit El Hierro you first have to arrive at Tenerife or Gran Canaria and take a short flight from there or take a ferry from Tenerife. The island does not get many tourists so our flight just had 15 passengers!
The El Hierro airport is really tiny and the plane leaves you right in front of the terminal door. There is just one small baggage claim carousel and two rental car companies offer their services next to the baggage claim. What a bliss to travel!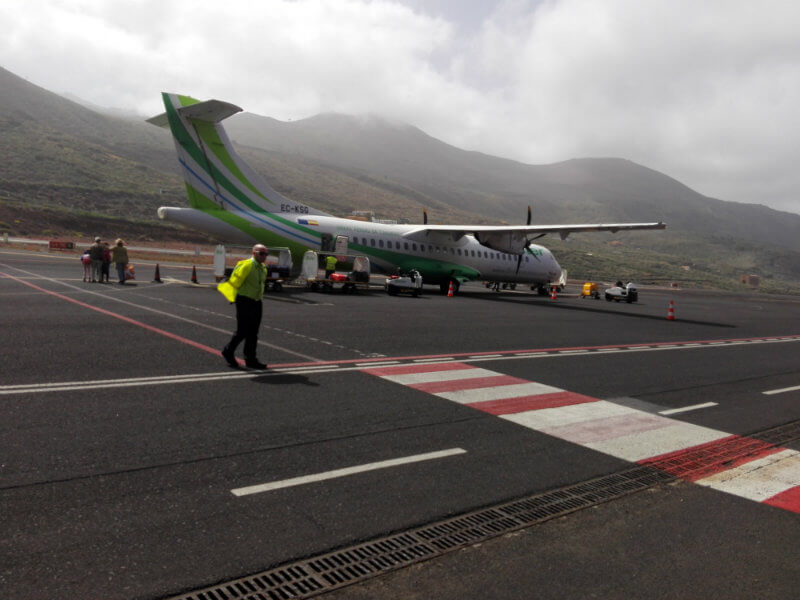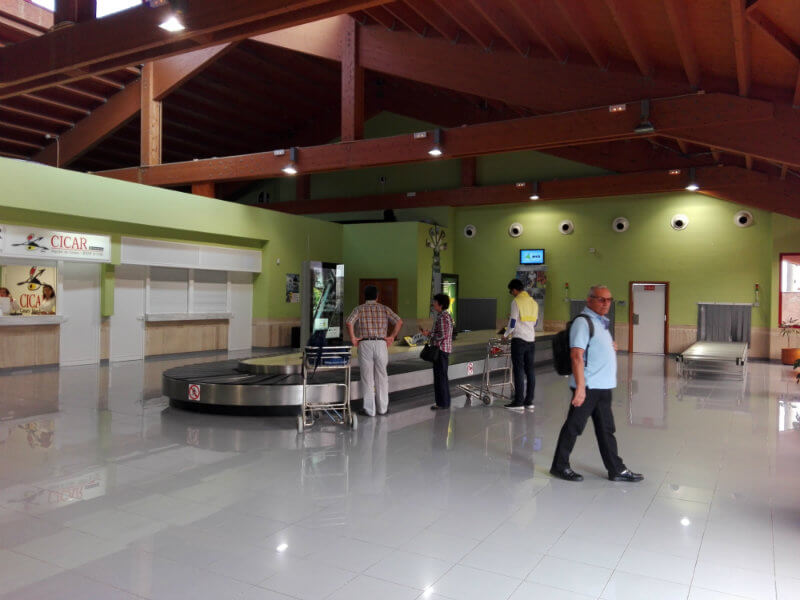 House
We rented our house through Airbnb and it was our first time to use their services. We were really happy with the house! It was really well maintained, clean and super comfortable. What really surprised us was that the owner left the keys in the front door! It's understandable because of the really small crime rate but a new thing for us as we always have to remember to lock our doors here. The house had an amazing terrace with a beautiful ocean view and you could also hear the waves!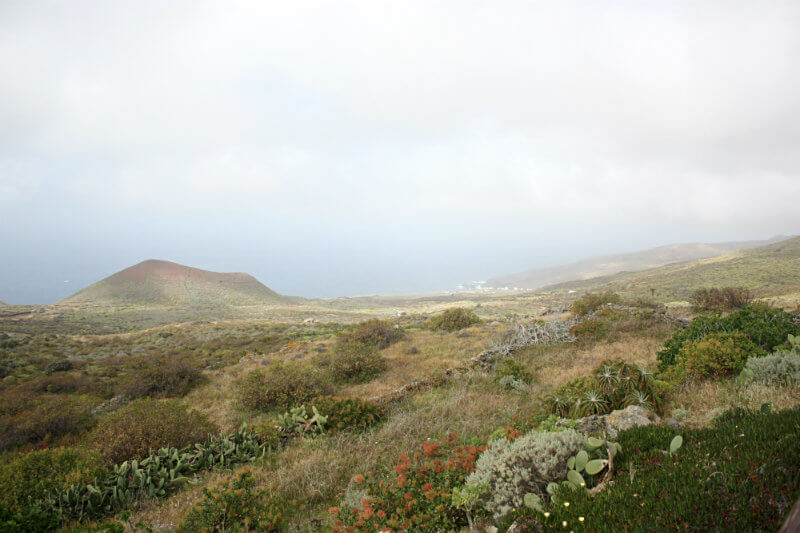 We really liked how the hosts had thought of everything. They had left milk and water in the fridge also some butter and jams. They also left a bottle of local wine for us to try! The house had everything and more than the usual hotel offers. From personal hygiene products to beach towels, they had thought about everything! I especially liked the candles and most of the night we enjoyed candlelight conversations and just relaxed. I will write a review of our Hojalata house soon!
Mirador de la Peña
El Hierro is all about nature and there are a lot of breathtaking viewpoints that let you enjoy different parts of the island. From the La Peña viewpoint, you can see how a giant landslide created El Golfo valley and the huge service it left behind. There is also a restaurant offering local foods. The restaurant building was created by a famous Spanish artist and an architect César Manrique.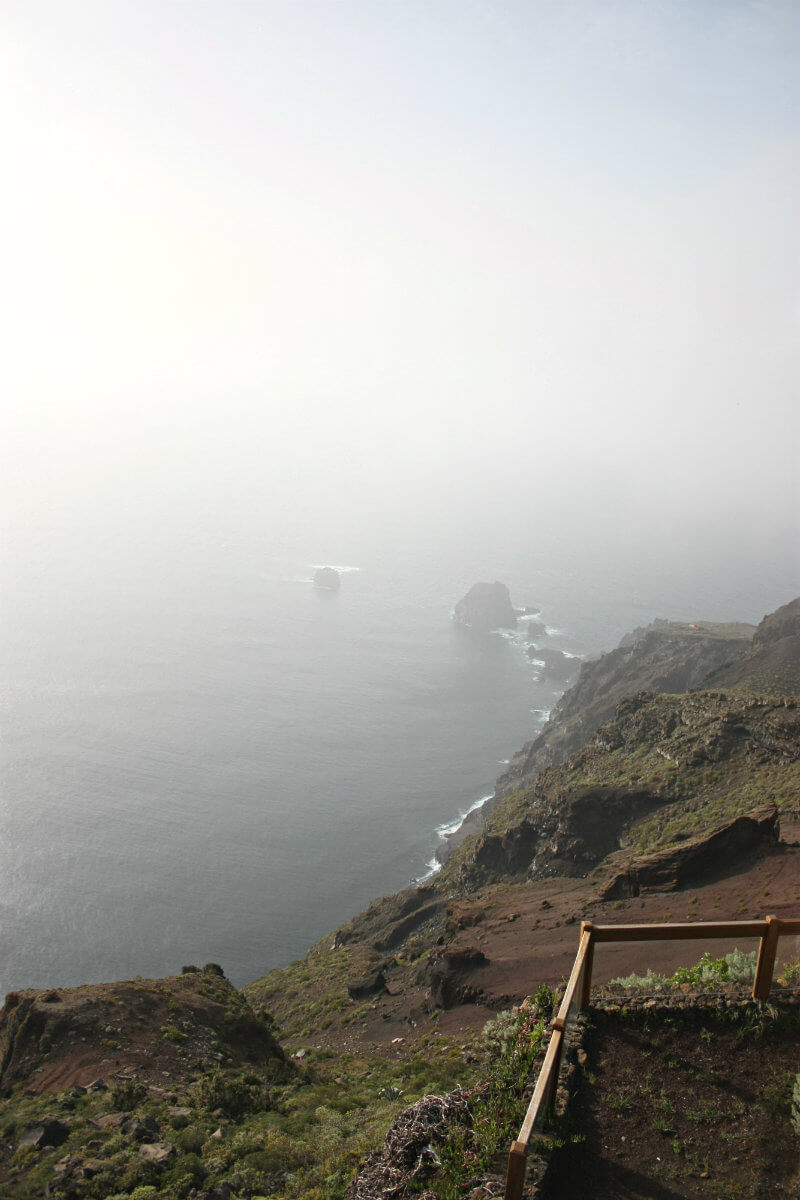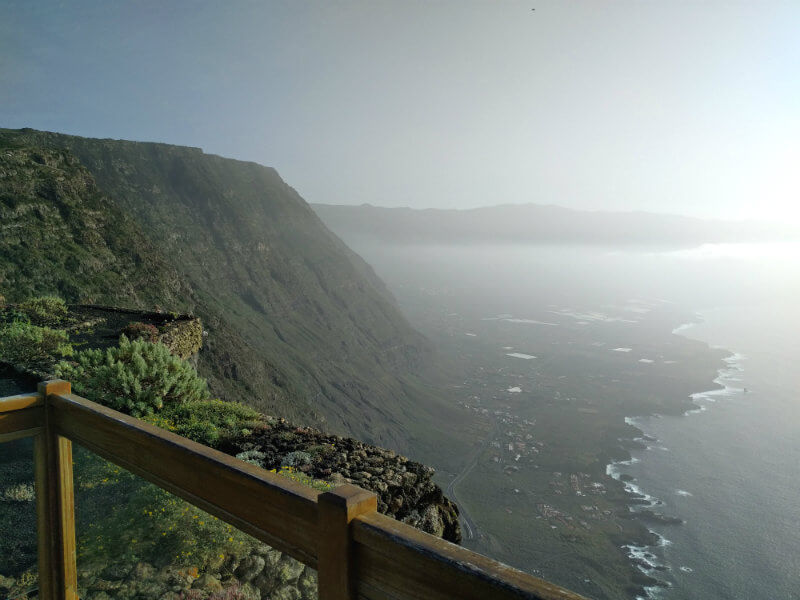 Mirador de Isora
Gives you a beautiful view of the Las Playas area, Parador Nacional (hotel) and Roque de la Bonanza. You can hike to Parador Nacional from this viewpoint. The island has a lot of really great and well-marked hiking trails. We hope to come back someday and spend some time hiking and getting to know the island more!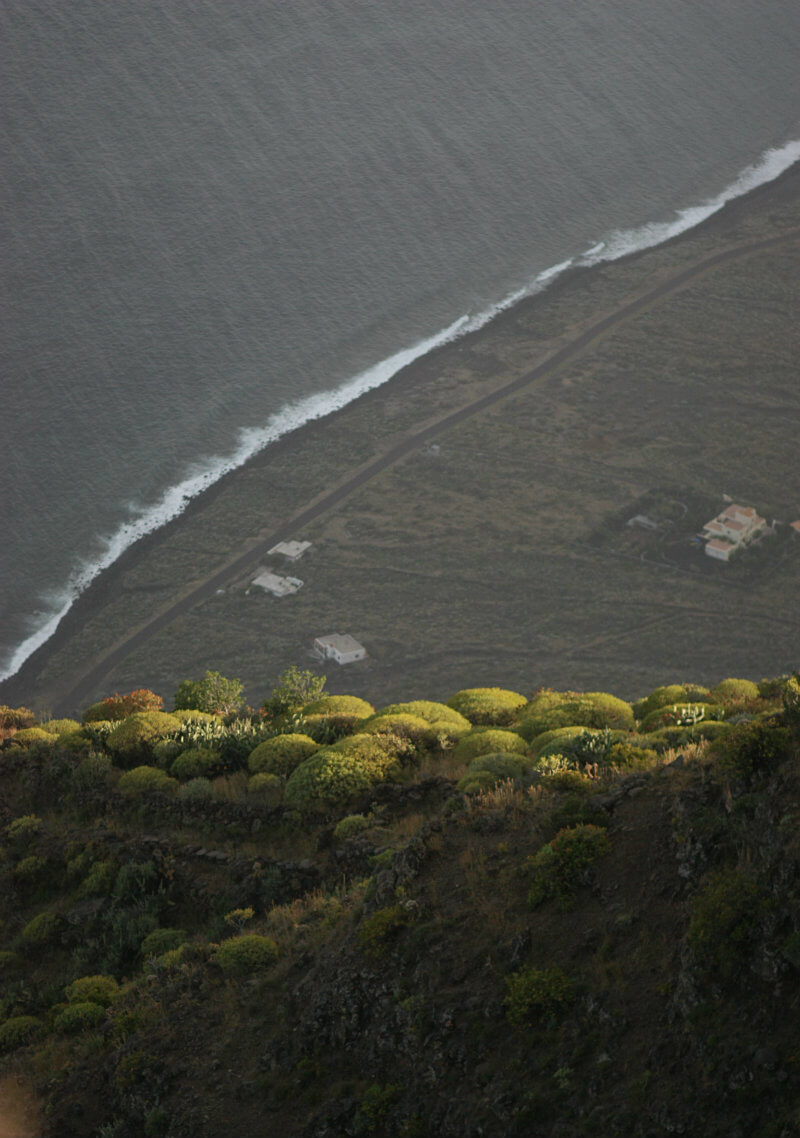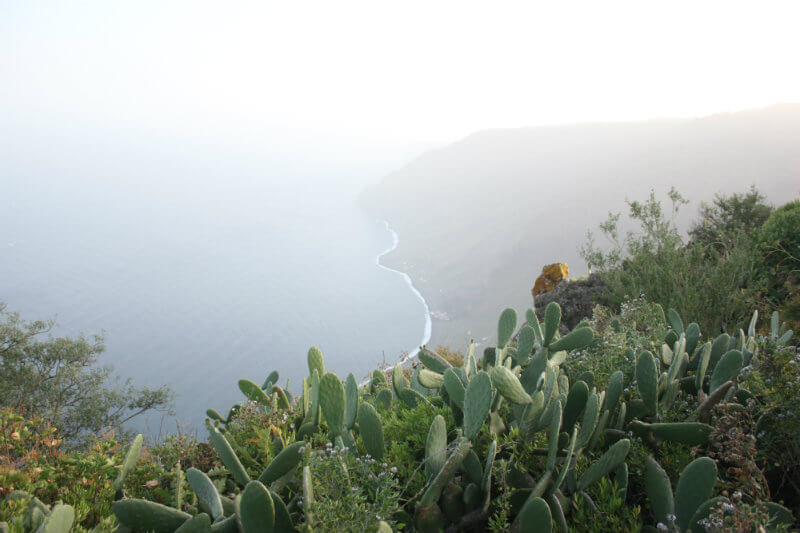 Restaurant Parilla Isora
This was the first restaurant we tried in El Hierro and the food was really great! Carne fiesta (homemade fries and pork) is a must!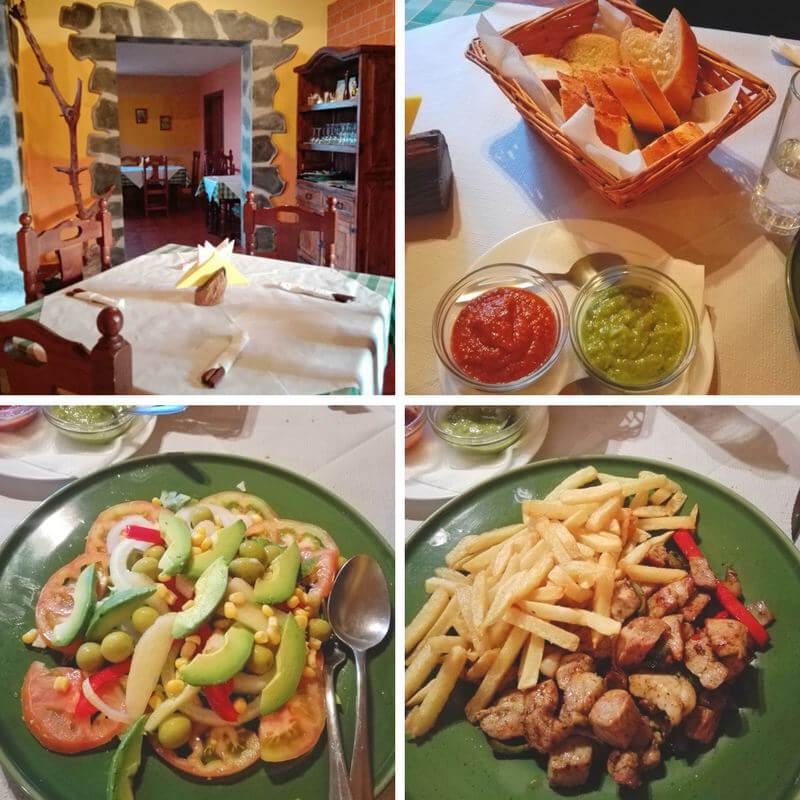 Have you visited any remote islands?