Disclaimer: The post is developed in partnership with BetterHelp. This article is meant to provide general information. For advice related to your specific situation, please consult your local authorities. See our disclosure here.
If you're planning to travel to another city, state, or country to flee domestic violence, you'll need to know your legal rights, what you should bring, and how to stay safe along the way (especially if you're a solo female traveler or traveling with kids). We've put together a guide on helping you through this tough time, along with some resources you can take advantage of.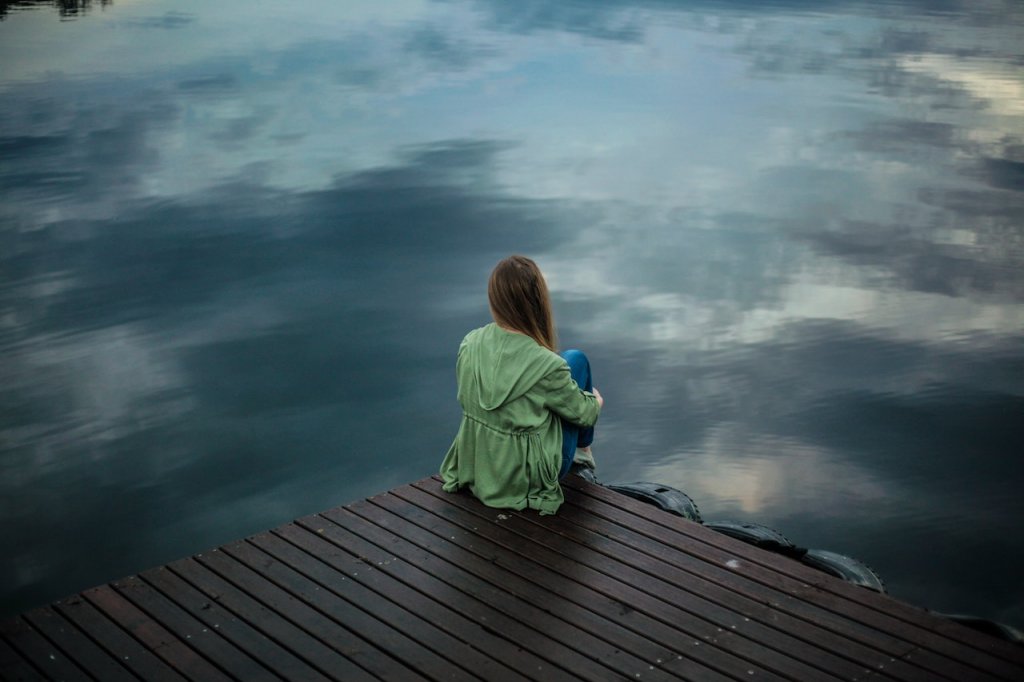 How to Legally Flee Domestic Violence
If you are fleeing domestic violence but are not married or in a common-law marriage, you can legally leave your ex at any time. If you are married or have children with your abusive ex, there may be laws in place about fleeing the situation, especially if children are in the picture.
If this is your situation, make sure to consult with an attorney before you go. You may also want to view state laws related to divorce, separation, and child custody. Even if you have a restraining order on your ex, you may be required to respond to legal requests.
If you have children together, you won't be allowed to take the children out of state or out of the country without a court order in most cases. You could be arrested if you do so. That's why it's important to research and get legal advice before deciding.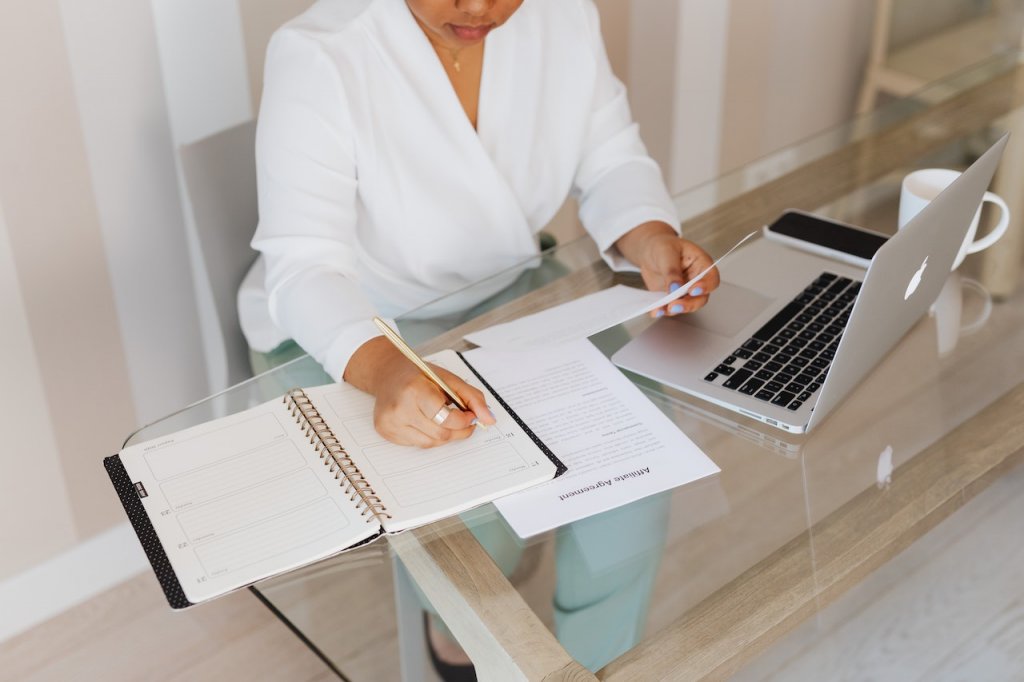 What To Bring When You Travel
If you will be traveling, here are some of the most important things to bring with you.
Clothing and Shoes
Pack light, and make sure to bring any clothing or shoes that you wear often. Remember to pack comfortable clothing and pajamas as well.
You'll likely be going through a scary situation and may have traumatic memories or panic attacks come up during the trip. During these times, tight restricting clothes are not a good idea. Make sure to bring at least 3 different types of shoes. Closed-toed shoes, sandals, and slippers are great.
Important Documents
Always bring all of your most important documents. Do not leave any at the home with your abusive ex, as they may become lost or destroyed in the future. You should bring:
Your physical social security card
Your original birth certificate or a copy
Your driver's license or state-issued ID
Your passport if you have one
Any legal documents, such as a restraining order
Documented proof of abuse
Rental contracts
Job and rental references
Paystubs
Child or pet records
Any important family documents
Bank statements
Car registration, insurance, and information
Medical records
If you have to speak to the authorities at any point during your travels, you'll want to have these documents available to share. As well as that, they'll likely be important if you plan to start a new job, find a new home, or establish residency in a new location.
Medical Items
If you have any medical items such as allergy medications, antibiotics, a glucose monitor, or important medical devices, you should bring them with you on your travels. If something goes wrong, you may be far away from a hospital or may not have health insurance in the state or country you're in.
Money
Always bring some money with you on your trip. Although you may not have much, it's important that you have some way to pay for food, emergency expenses, and shelter. If you do not have money, reach out to domestic violence shelters or organizations in the area you're moving to as soon as you possibly can.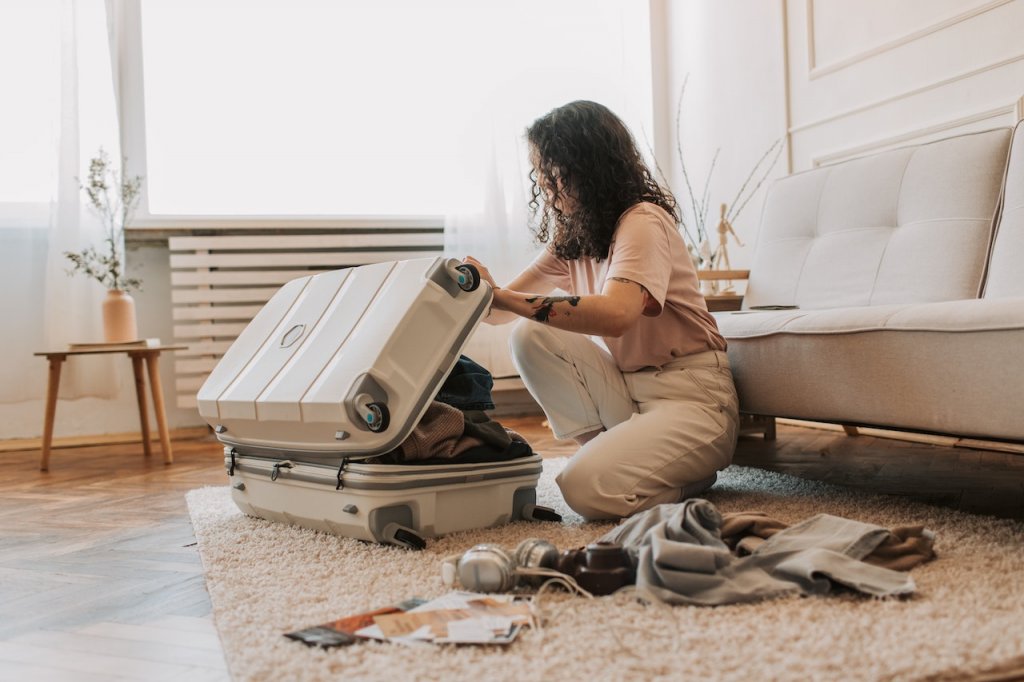 How To Stay Safe When Traveling to Escape Domestic Violence
It's very important to stay safe when traveling to escape domestic violence. Here are some of the top ways to stay safe.
Check That You're Not Being Followed/Tracked
Make sure you're not being followed before you go. It is best to travel when your partner is least expecting it. This could be at night or while they're at work. Don't pack all of your things at once, and make sure everything is where you can find it on the day you choose to leave.
You'll want to get a new phone number or a new phone, remove any tracking devices from your car or belongings, and check for cameras around the property. If you're taking a car, consider changing its plates before you leave. Make sure everything you bring with you is registered in your name and belongs to you.
If you feel extremely unsafe, let the local police in your hometown and the city you're traveling to know that you may be followed and that you feel unsafe.
Block Your Ex
Make sure to also block your ex on social media, your phone, and anywhere else that they may be able to reach you. Ask those closest to you to also block your ex so that they cannot track you through anyone else you know.
Be Careful With Your Trust
Although you may feel that you can trust a lot of people in your life with information about your relationship, it is best to hold off on letting everyone know that you're traveling. If you plan to move, wait until you are in a 100% safe environment and new location to update people.
If you don't want your ex to find out where you have gone, consider only telling the closest people in your life. Even then, it's important to be cautious with friends and relatives until you learn how to tell if someone is trustworthy again or not. After abuse, it can be hard to see red flags in relationships.
Consider Online Therapy
Finally, consider online therapy to help you out when you arrive and along the way. If you're traveling, online therapy is a great way to get support from someone while you're unable to visit an in-person therapist.
You can even chat with your therapist over a message, talk to them on the phone, or video chat. It's up to you! Online therapy is also affordable, flexible, and open-minded. You can likely find a therapist experienced in domestic violence cases to help you as you travel.
Learn more about domestic violence and how it impacts your mental health here.