*Disclosure: Please note that some links may be affiliate links and we may make a commission if you purchase a product after clicking on a link. This doesn't affect the price, but we appreciate your support in this way!
I'm addicted to iHerb! They have so many great eco-friendly, organic and healthy products that I just can't stop ordering and wanting to try all the things they have to offer. At this moment I have 2 packages on their way and lot of goodies to review.
Below you can find the products that arrived in my last order and also an iHerb coupon code that gives you 10% off of your first order!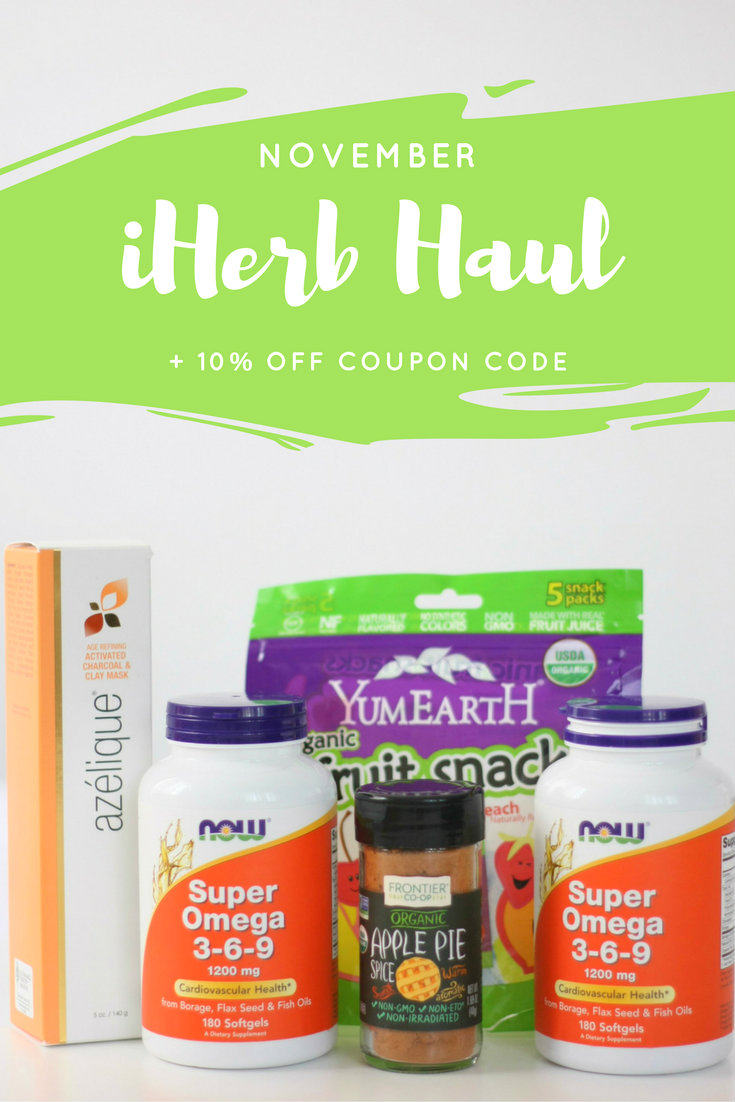 Use iHerb coupon code ZVM991 and you'll get 10% discount on your first order!
This month's haul is really small but most of the products that I ordered are really great! Let's have a look!
Azelique Age Refining Activated Charcoal & Clay Mask, 5 oz (140 g) (iHerb)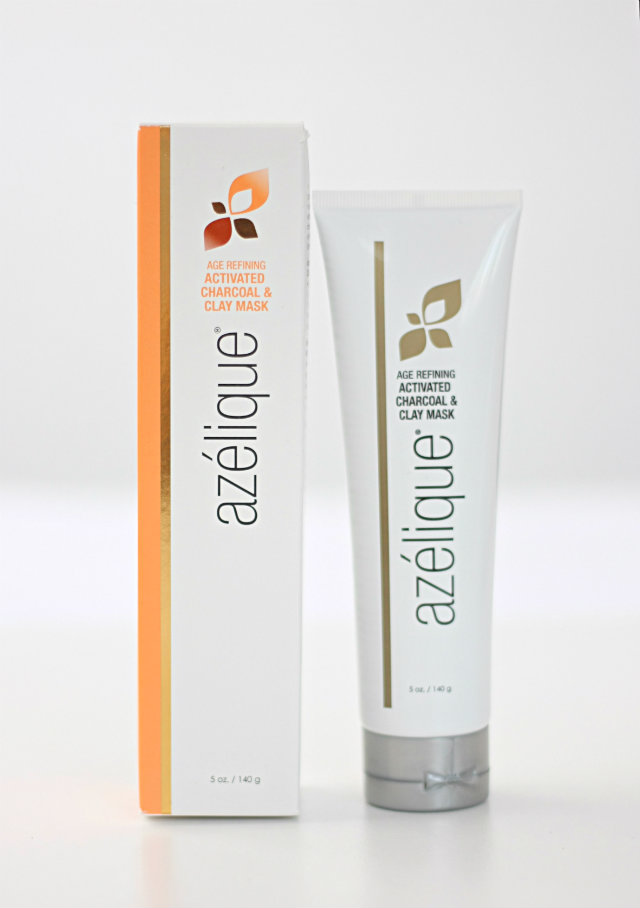 This Azelique Age Refining Activated Charcoal & Clay Mask is new to iHerb and as I'm interested in everything activated charcoal, I decided to give this mask a try.
I'm really happy with how this mask works! It leaves my pores cleaner than ever, does not dry my skin, exfoliates really gently and also helps to soothe breakouts. The first time I used this mask I got a little bit scared as my face got a little bit red after taking off the mask, but the redness fades fast and in the end I'm left with really clean and healthy looking skin.
The tube is big and as just a little amount of mask is needed to cover the face, this tube will last for a long time.
Looks like the price of this mask has gone up almost 50%, so I'm glad I bought it when it just became available. Not sure if I would buy it again with this price, though!
YumEarth Organic Fruit Snacks, 5 Packs, 0.70 oz (20 g each packet) (iHerb/Amazon)
I bought these YumEarth organic fruit snacks for my daughter in hopes that she would get a good amount of Vitamin C from them and also as healthy snack. Sadly, she does not like them. I knew that she does not like gummy/jelly-like candies but thought that maybe she would like them anyway.
So I ended up eating all of them. I have to say that they are delicious and I would have eaten all 5 packages in one sitting, but they are a little bit too sweet for my taste. The gummies are a banana, cherry, peach and strawberry flavored and they really taste like that. I really love that these pops have no artificial colors or flavors and that they are made with organic fruit juice.
I won't be buying them in the future, though. From now on we'll stick to YumEarth Organic Pops as I know that all the family loves them.
Now Foods Super Omega 3 – 6 – 9, 1200 mg, 180 Softgels (iHerb/Amazon)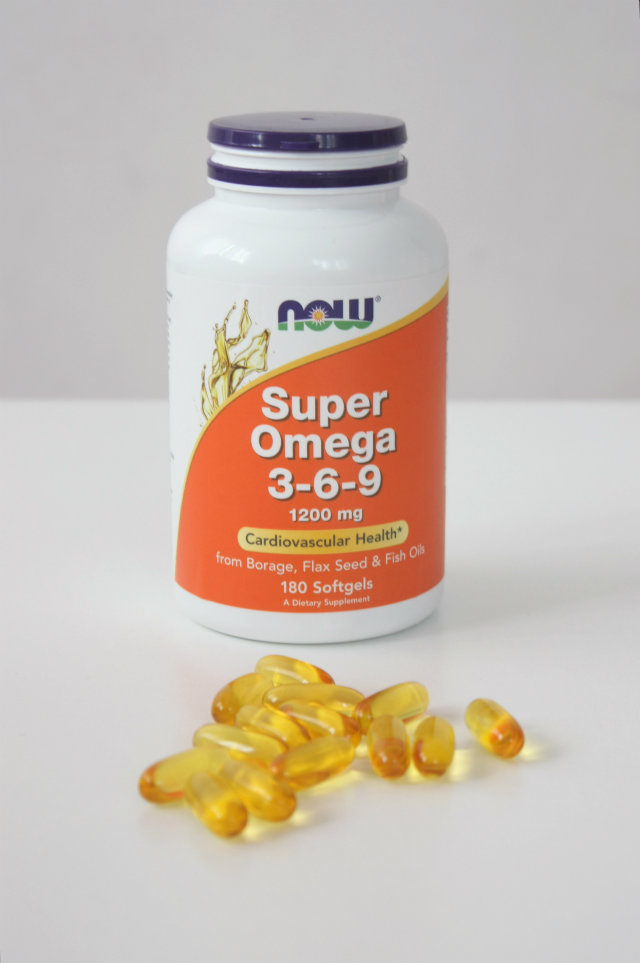 As I finished my Omega 3 – 6 – 9 softgels from the last order, I decided to stock up and bought 2 bottles this time. You can read more about this product on my other iHerb haul.
I'm taking 2-3 pills daily and it really has helped to fight my skin problems. As I have mentioned before, I like these Now Foods Super Omega 3 – 6 – 9 softgels because they don't have any kind of fishy aftertaste and the natural fish oil concentrate used in these caps is free of potentially harmful levels of contaminants (i.e. mercury, heavy metals, PCB's, dioxins, and other contaminants).
*Always consult with your doctor before taking any supplements.
Frontier Natural Products Organic Apple Pie Spice, Salt-Free Blend, 1.69 oz (48 g) (iHerb/Amazon)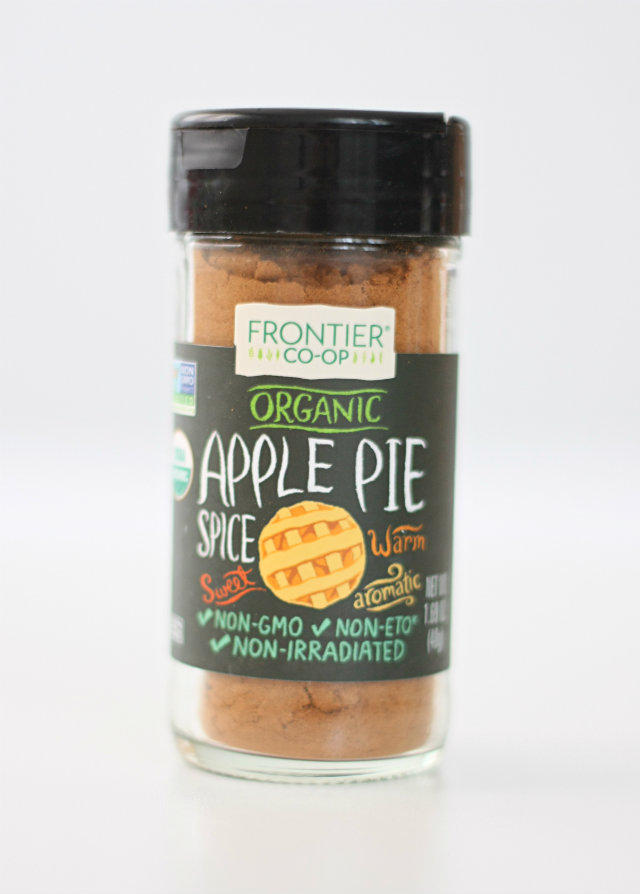 It's my first time to order any spices from iHerb and I have to say that I'm happy I did give this Frontier Natural Products Organic Apple Pie Spice blend a try. It's absolutely amazing!
The blend consists of organic cinnamon, organic fenugreek, organic lemon peel, organic ginger, organic cloves, organic nutmeg. When I smelled it the first time I thought that this can't be true! It smells of Christmas, apple pie, gingerbread cookies and IKEA's Äpple Glögg – mouthwatering!
I haven't made an apple pie with this spice blend yet, but I have eaten it with apples and a little bit of honey (see the photo here) and added it to my healthy chocolate pudding. Will be buying this again in the future for sure!
Use iHerb coupon code ZVM991 and you'll get 10% discount on your first order!
Have you tried any Frontier Natural Products?