**I received the products mentioned below to facilitate my review. All opinions, however, are 100% my own!

When I was younger I did not pay much attention to the beauty and skincare products I was using. I didn't have an idea about the ingredients they contained and I really thought that the expensive products would work better and would be better for my skin too, but boy was I wrong.
I have read a lot about skin care and beauty products during the last two years because of my skin condition and have learned that it's not the price that's important, but the ingredients the products are made of.
Now, when I'm buying my skincare products I always check the ingredients list and try to choose the products with fewer and natural ingredients. And I'm sure that my skin thanks me for this decision!
One company that offers a selection of health and natural skin care products is Beauty By Earth, and today I can share a review of some of their products with you!

Beauty By Earth was created by two friends who found it incredibly difficult to find natural and effective skin care products that were safe to use around young children. So they decided to make the products themselves!
Beauty By Earth uses organic, natural ingredients that nourish your body and are safe to use for all the family. Their products are made in the USA and are:
gluten free
non-GMO
mostly vegan
cruelty-free
organic
free of parabens
free of chemical fragrances
alcohol free
soy, corn, and petroleum free
And now to the products review!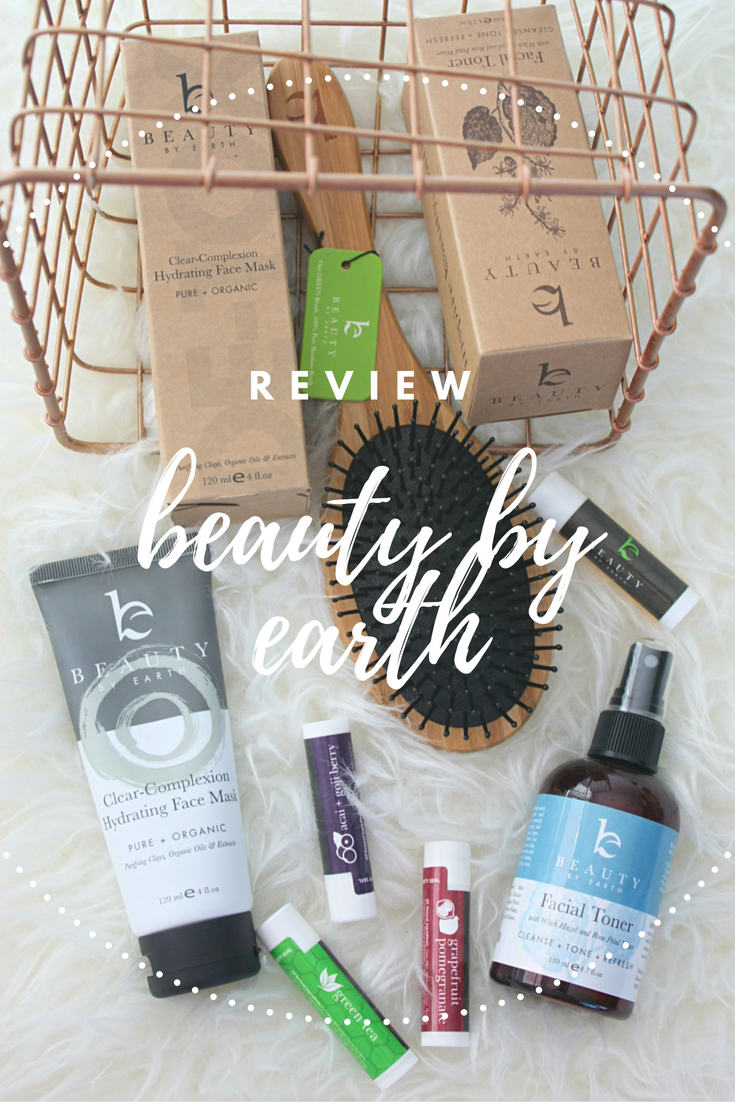 Natural Superfruit Lip Balms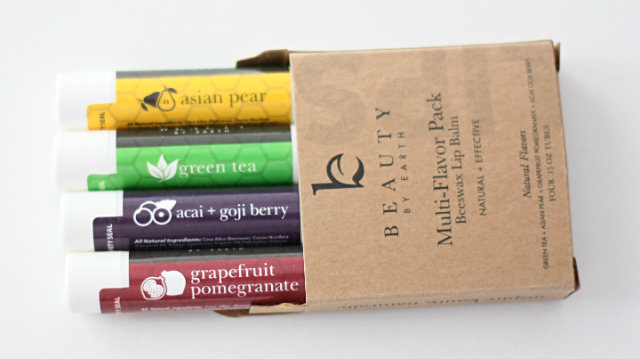 Beauty by Earth has offers 4 different types of lip balms – Unflavored, Peppermint, Honey Vanilla Bean and Superfruit.
I received a Natural Superfruit Lip Balm pack that includes 4 different lip balm flavors – Green Tea, Asian Pear, Grapefruit & Pomegranate, Acai & Goji Berry.
All these lip balms contain beeswax, coconut oil, castor oil, sunflower seed oil, natural flavor, coconut oil and stevia extract, lanolin, aloe leaf extract, tocopherol, rosemary leaf extract.
What amazes me is that the palms stay a long time on my lips. I just have to re-apply it after eating and it keeps my lips moisturized and soft for hours. Another thing that I really like is the scent! They all smell so delicious and fruity that it's hard to not lick my lips all the time. They also taste a little bit sweet and fruity, except the Green Tea one that smells and taste really neutral.
My daughter usually does not like lip balms a lot and did not want to try it at first, but now when she loves them!
These Superfruit lip balms would make a great stocking stuffer for all the family!
Clear-Complexion Hydrating Face Mask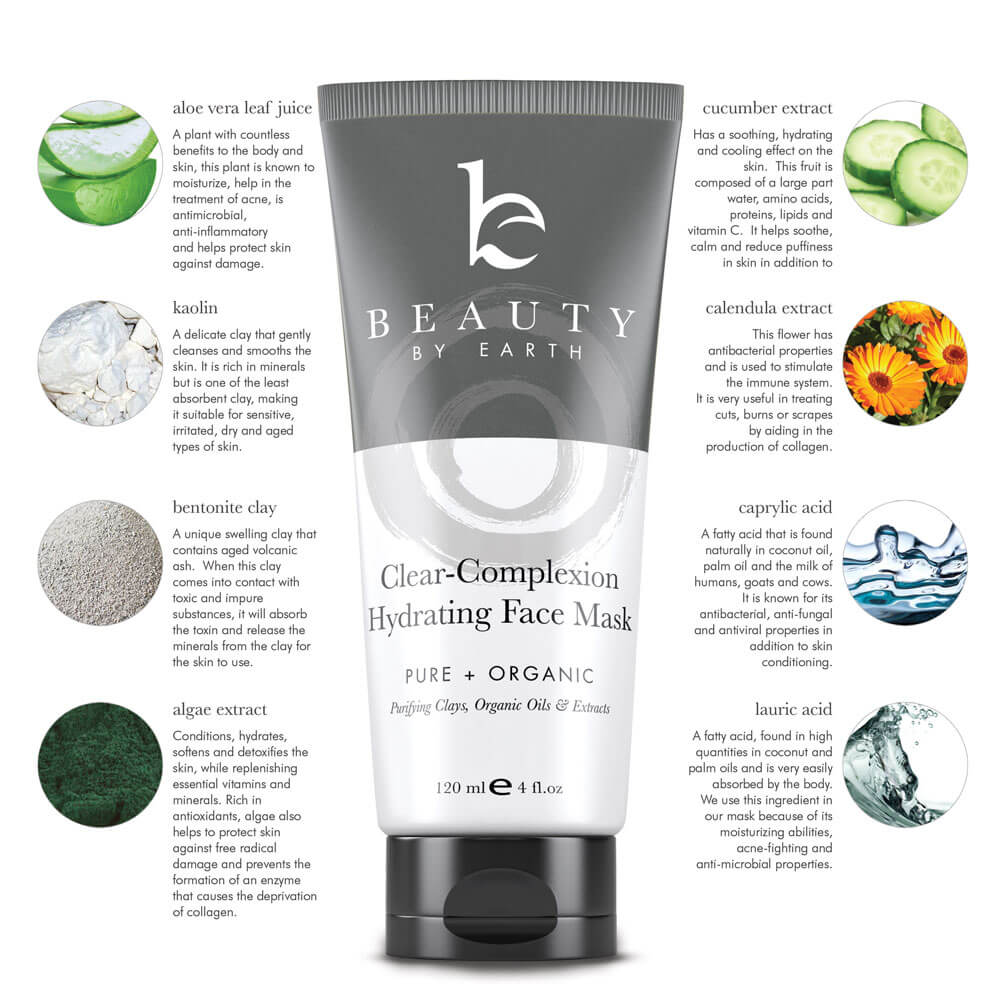 This hydrating mask contains only natural and organic ingredients that make this mask perfect for every skin type, including problematic and acne-prone skin. The mask contains aloe vera juice, algae extract, cucumber extract and lauric acid for moisturizing your skin. Kaolin and bentonite clay are used for cleaning and reducing pores.
I really like how this mask helps to moisturize and refresh my skin and at the same time deep clean my pores. After using this mask I noticed that the redness of the breakouts is almost minimal and they heal a little bit faster. I think that it must be thanks to the calendula extract and caprylic acid's antibacterial properties.
Thanks to its creamy texture it's really easy to apply and a little product goes a long way. It's also really easy to wash off. What sets me off a little bit is the smell of this product, but after several uses, I don't notice it anymore.
Facial Toner With Rose Water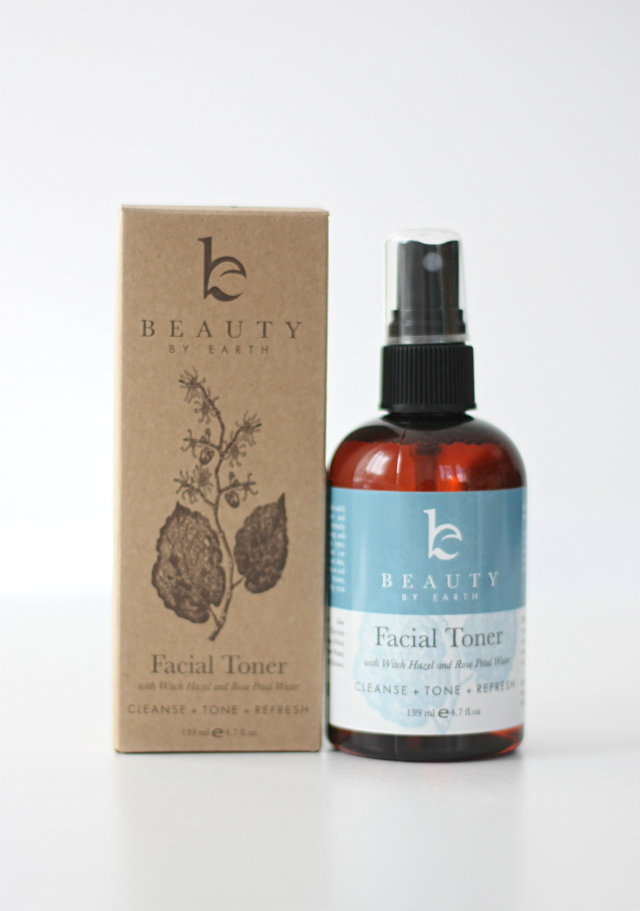 The first thing I noticed about this toner was its faint scent of roses and I absolutely adore it!
My daughter loves to watch me when I'm doing my skin care procedures and often she asks to try the products too. Usually, I try to talk her out of it as not all the products are suitable for her skin, but I don't have any problems letting her use this toner thanks to its natural ingredients.
This facial toner consists of water, organic aloe vera leaf juice, glycerin (vegetable), organic witch hazel extract, rose flower water, organic cucumber fruit extract, radish root ferment filtrate, and citric acid. After using this toner my skin feels clean and refreshed.
I really like the spray bottle as it gives me a possibility to spray the toner over my makeup and keep my skin refreshed during the day. Totally recommend it as a part of any skin care routine!
Detangling Hair Brush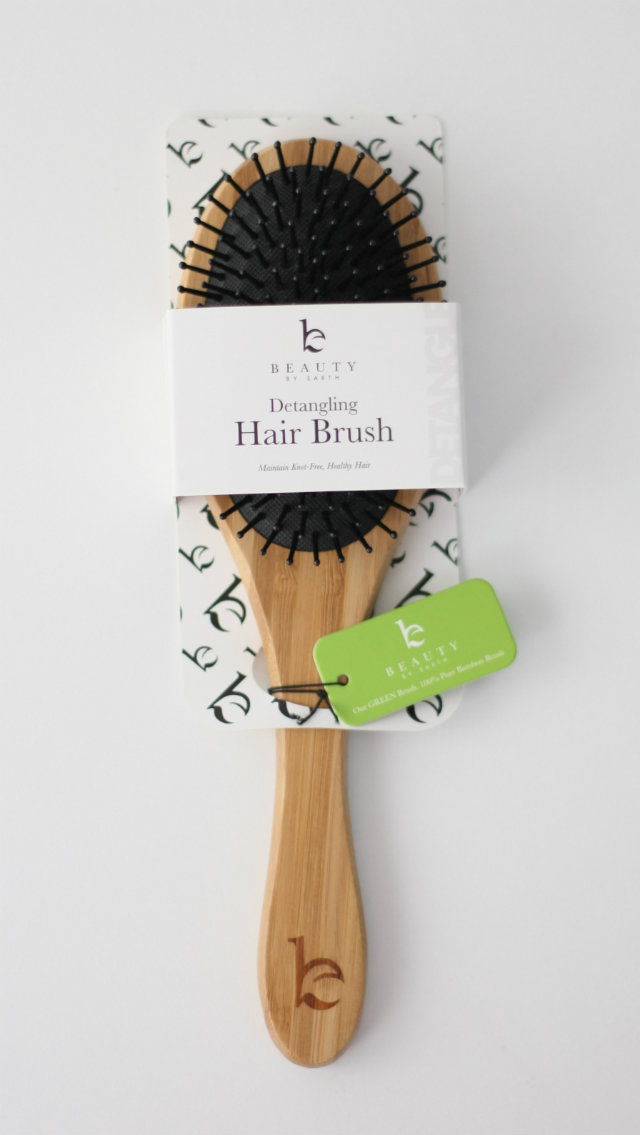 My daughter's hair is an absolute nightmare to comb as she screams and tells me to stop tearing her hair out. Since we started to use this detangling brush she has not complained once. It's a huge victory! It took us a lot of time to get her hair brushed before school and now she lets me do it without a problem! I can't recommend this brush enough!
I like the design of this brush too! The oval base is made of 100% bamboo and it looks elegant and would make a perfect stocking stuffer for girls who tend to get their hair tangled!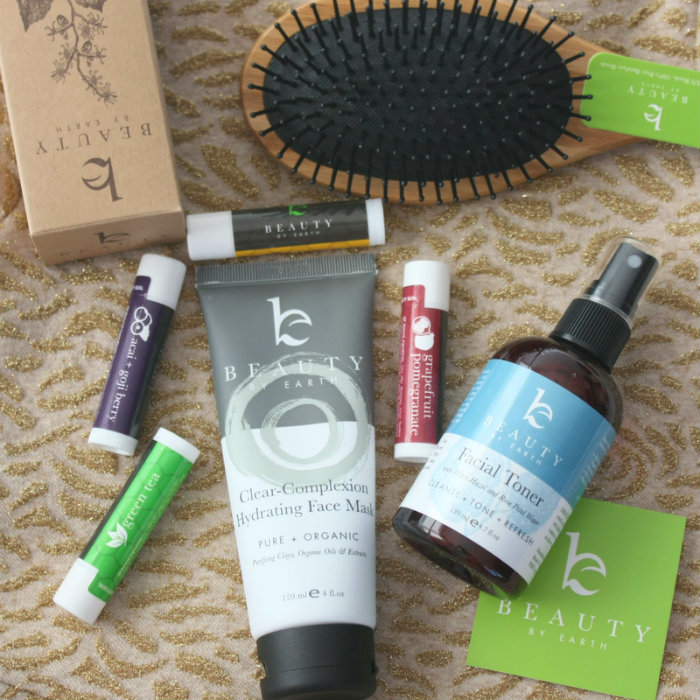 As you see, Beauty by Earth has a really great collection of natural products that would make really great gifts!
What Beauty By Earth product would you like to try?