If you're an adventurer, the lockdown and quarantine might have changed up or even led to the cancellation of some of your travel plans. But now, as the world opens up, it's time to explore the world with renewed vigor.
Maybe the lockdown has given you the time you need to think about your packing essentials and what you need to feel comfortable flying again. Below, we've assembled a list to show you all the tips and tricks you need to take on your next adventure. It's time to make visit your dream destinations and make your bucket list a reality!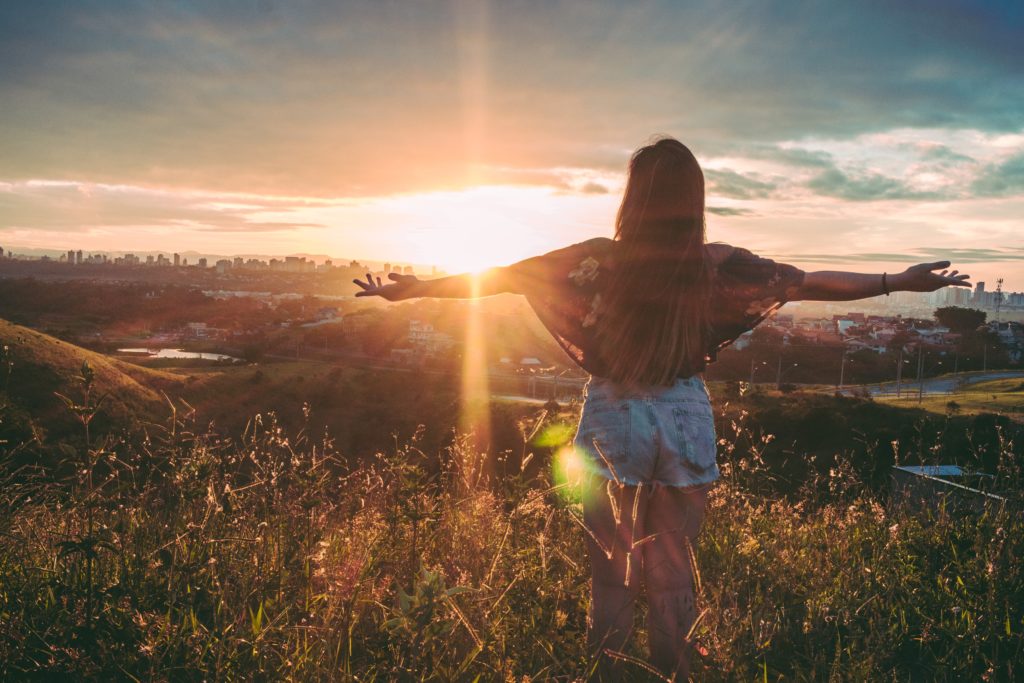 Safety First: Get the Right Protective Gear
To protect yourself from the coronavirus, it's important to have the right safety gear. First, you'll need a face mask or face shield. When you wear a face mask, it should cover the entire lower half of your face, including your nose. Keep the mask snug against your face, but not too tight. If you wear a face shield, make sure it's pulled down far enough so that it covers your entire face.
Although you can wear latex gloves if it makes you feel better, you'll have to be careful changing them and making sure that you don't accidentally contaminate your hands while taking them off. An easier way to keep your hands clean is just washing them frequently, for 20 seconds each time.
It's also a good idea to travel with plenty of hand sanitizer handy for those moments when you can't thoroughly wash your hands. Make sure your sanitizer is at least 62% alcohol for maximum effectiveness against germs.
Minimalist Packing: Be Strategic About What You Bring
Nothing is worse than getting to your destination and realizing you're going to have to haul everything and your kitchen sink around with you. If you have to get on a train or a bus with an oversized bag, good luck. Instead, focus on ways to minimize what you bring. If there are laundry facilities where you're staying, you can bring even less.
If you want to be more strategic about how you pack, consider utilizing packing cubes that can help you effectively manage your items within your suitcase. Packing cubes also pull double duty and keep your clothes organized and tidy.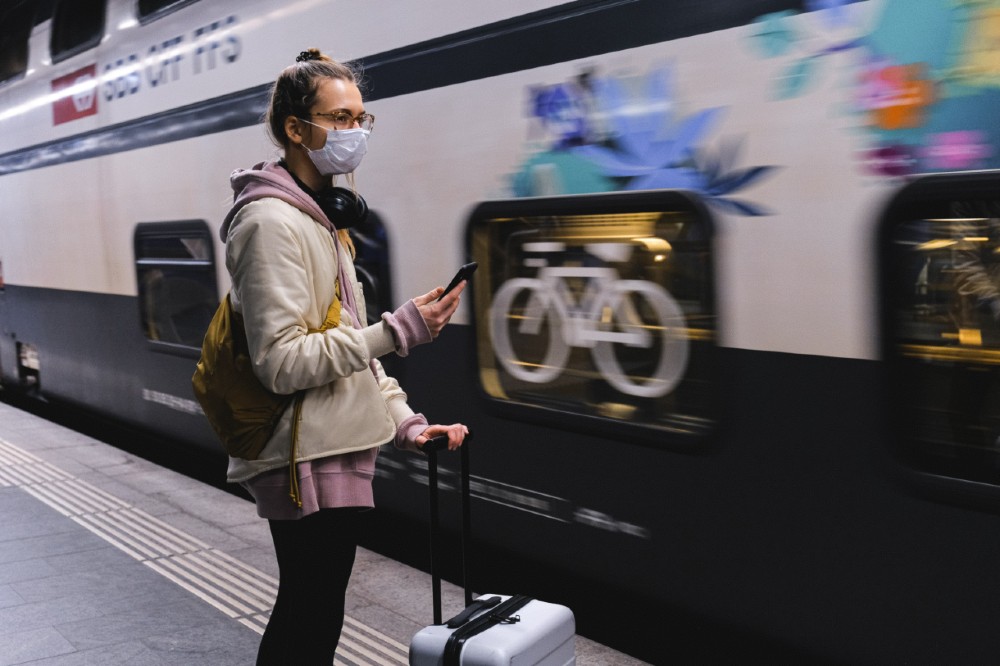 Need a starting place for your minimalist packing? Check out this sample packing list below that details what you should bring for a week trip.
Clothing
2 short shirts
1 jacket
1 pair of convertible pants
1 pair of shorts or pants
1 pair of shoes
2 pairs of underwear
2 pairs of socks
1 belt
Toiletries
Toothbrush and paste
Sunscreen/moisturizer combo
Deodorant
Lip balm
Hairbrush
Short list, right? Although it might seem like you need more – you don't! If you're just going for a week somewhere, this is a perfect amount of clothing and toiletries. This isn't the time to continue your 10-step skincare routine, just focus on keeping your face clean.
The Right Technology: Document Your Story
If you're a travel blogger, having the right equipment to tell your story is crucial. Along with a high-quality laptop, wireless keyboard and mouse, it's important to invest in a good-quality camera. If you want a beginner-friendly camera that you won't have to spend hours poring over a manual to use, opt for a point-and-shoot camera. These types of cameras are typically beginner-friendly and are a great way to bring your trip to life.
Luggage and Bags: Keep Your Stuff Safe
When you're traveling, it's important to stay organized and ready for anything that comes your way. Opt for luggage that's durable, a hard case is preferable to soft-case luggage, for example. For day packs, you can choose from a variety of traveler-friendly backpacks like Tortuga backpacks.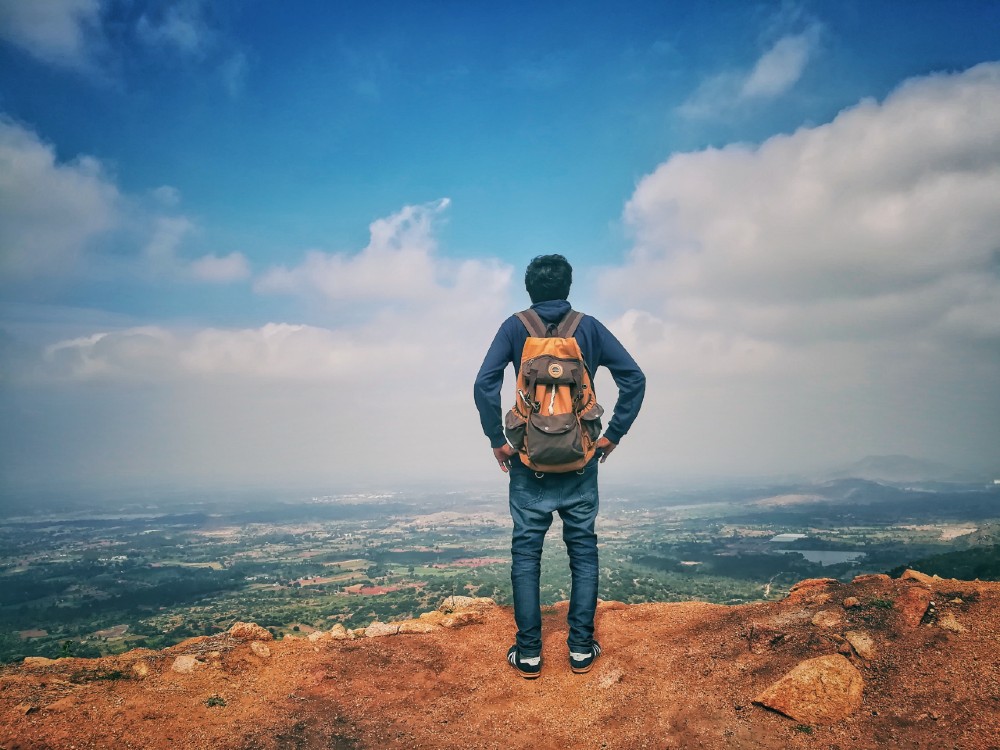 Turning Your Bucket List into Reality
Although air travel has taken a hit in the midst of the pandemic, airlines are eager to lure travelers back into the skies with deals you can't pass up. Whether you're planning on just taking a trip stateside to Orlando or you're off to the Philippines, this is a great time to go on an adventure. Keep this list handy before you head on your trip so you can be strategic about what and how you pack.
What are your plans for summer?