I love the excitement of planning a family vacation or a trip with my friends. It's so important for me to get away from the hectic office work, household chores, and the daily routine once in a while.
Taking a wonderful and fun trip is the key to unwind and supercharge to tackle the world again!
We have written several posts on how to organize your trips smartly, so you could enjoy your vacation hassle-free. You can read more about it here.
Our top tips would be as follows:
Try to plan your trip ahead of time to avoid any last-minute delay.
Book your accommodations as early as possible.
Prepare all the documents needed.
Always do your homework and gather information about the place you are visiting.
If you are looking for a place that suits both for family trips or vacations with friends, Orlando is always a great destination. From Disneyland and Universal theme parks to SeaWorld and different museums, Orlando has something for every age group.
As Orlando is the most visited destination in the United States, with 75 million visitors in 2019, it's important to book your accommodations early. There are so many reasonable yet luxurious resorts and housing options available, but you have to be fast.
Be smart and find an affordable hotel or resort near the places you want to visit, so you don't have to spend extra on transportation. Did you know, that some resorts let you check out their rooms with the virtual hotel tour? We think that it's a really neat way to see if the room you are booking is what you are really looking for.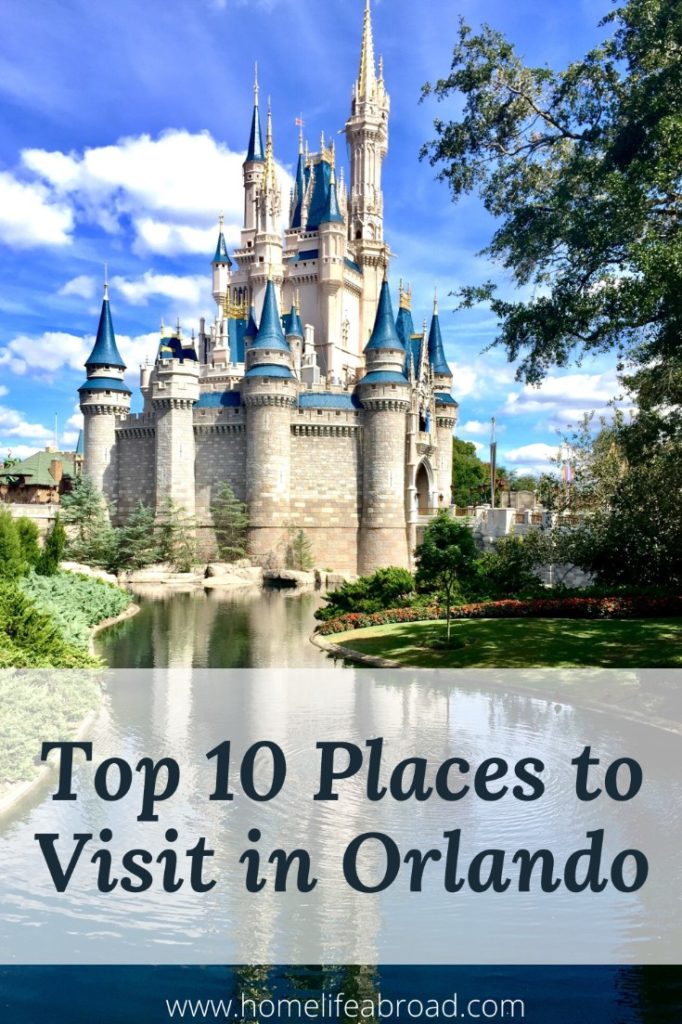 Top 10 Places to Visit in Orlando
Orlando is best known for Disney World and Universal, but there are other fun tourist attractions, that bring people from all around the world to visit the city.
We are going to share a list of the ten best places in Orlando that you must visit on your next trip:
1. Walt Disney World
Walt Disney World resort is the perfect place to visit with your family, friends, and relatives. It is the most popular theme park and there are four parks within the Walt Disney World Resort.
Magic Kingdom: It is the place where your childhood dreams come true when you will visit it. There are tons of rides and different spots for tourist attractions like dining and shopping facilities, haunted mansions and the historic Cinderella castle. You can also enjoy the flight at Peter's Pan Flight. It is a magical place for the kids.
Epcot: It is known for its giant size spherical building. Its size is twice the size of the Magic Kingdom park. It is further divided into the future world and world showcase, designed to celebrate the achievements of human beings.
Animal Kingdom: It is the largest theme park in the whole world where you can enjoy the real safari experience and can explore different exotic animals.
Hollywood Studios: It is dedicated to visualizing the world from films, televisions, music, and theatres.
2. Orlando Science Center
There is so much to do in Orlando other than visiting the theme parks. Orlando Science Center is the best attraction for technology lovers. It is a private science museum designed to provide knowledge and learning about science and technology.
3. Gatorland
It is a very unique theme park that is based on wildlife preserves. The most unique thing about this park is that here visitors can roll up their sleeves and wrestle with an alligator. It seems very scary but the people who are fond of wildlife can enjoy it a lot. Here you can also see some reptilian shows, ride on the Gatorland express train and visit Gator Gully Splash Park.
4. The Wheel at Icon Park
It is one of the most celebrated attractions in the city. While riding on this wheel you can enjoy the birds-eye view of the whole Orlando city. It is approximately 121 meters (400 feet) and air-conditioned glass capsules are a perfect way to enjoy the views of Orlando. It is the largest wheel on the East Coast. Each capsule of this wheel has a capacity of 15 people.
5. Harry P. Ley Botanical Garden
A green paradise in the city! The huge garden covers approximately fifty acres. With more than 25 different plant collections, you can spend hours and hours discovering different plant species from all over the world. The garden is also one of the favorite places of Orlando to host different events from business meetings to weddings and birthday celebrations.
6. SeaWorld Orlando
If you are fond of marine life, aquatic animals and roller coasters, SeaWorld Orlando is a place you should visit. The park is famous for its tallest, fastest and longest roller coaster in Orlando, aquarium, dolphins and killer whales. In SeaWorld, you cannot only swim with dolphins but you can even feed, touch, and play with them in the pools. This real-life experience is a lot of fun for both kids and adults.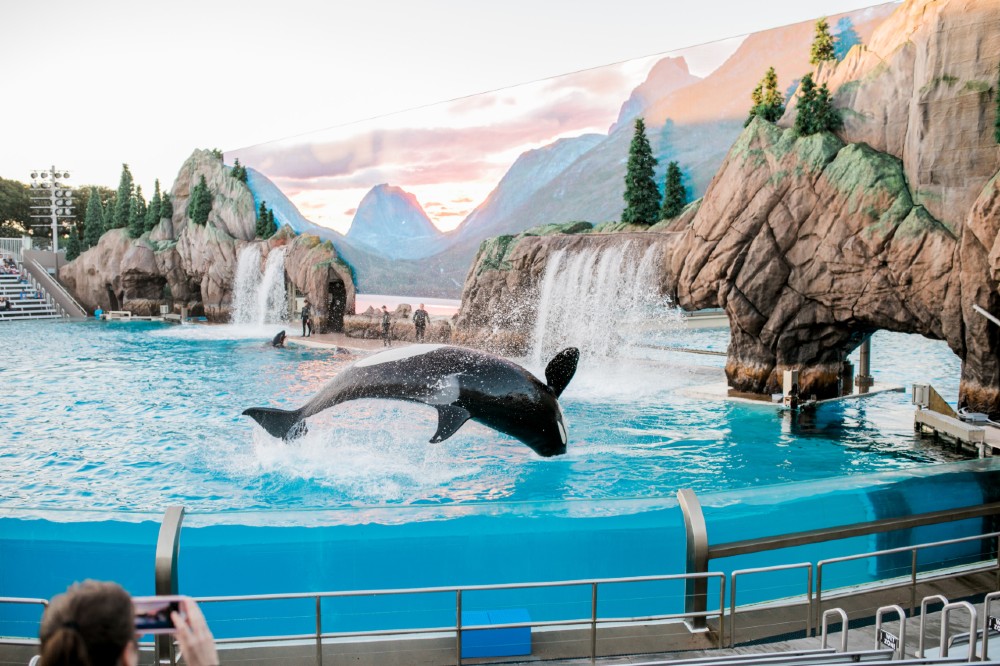 7. WonderWorks
It is an amusement and entertainment park located on the International Drive. It is a place that is perfect for science and technology fanatics. This park covers the area of 35,000 square feet and this building is upside down which is the most unique attribute of this park.
8. Orlando Museum of Art
OMA was founded in 1924, and the museum is a leading cultural institution in the region. Annually, the Museum presents 10-12 exhibitions on-site and 13 exhibitions off-site. When visiting the museum, you can admire the art of local artists or different art collections, like American or African art among others.
9. Madame Tussauds Orlando
Madame Tussauds is a well-known museum all over the world. If you haven't visited any wax museums yet, you have to include this one on your list. Get your camera ready and strike a pose with all the celebrities and even with superheroes. Then be sure to share the pictures on your social media too!
10. Typhoon Lagoon
If you visit Orlando during the summer months, you have to visit the most famous and biggest water park in Orlando – Typhoon Lagoon. It has attractions for people of all ages like rides for kids, swimming and splash areas for both adults and kids.
As you see there are tons of activities for all the family in Orlando. So if you haven't decided on the destination for your next vacation, you already know what we'll recommend to you.
What place would you like to visit in Orlando?