Nepal is a safe country for travels and trekking. The country hosts a number of treks that range from short to long and easy to difficult.
Due to this variation in the trek options, any trekker can plan trekking in Nepal. But trekking without proper planning and knowledge of the trails and surrounding may lead to unpleasant memories.
To turn the trek's exhaustion and lethargy into a pleasant memory you need to consider many aspects.
Below are some tips to help you have pleasant and memory-filled trekking in Nepal:
1. Get Travel Insurance
Travel Insurance is a must-have document for any type of hiking, trekking, mountaineering, or just traveling in Nepal. While trekking and traveling you may want to explore the remotest trails and visit the typical settlements.
Trekking is an adventure in itself but brings along several unforeseen accidents and problems as well. The rocky terrains, increasing altitudes, proper sanitation and drinking water problem in many remote treks may cause several hurdles.
During the trek, if you face serious health issues and need an immediate medical evacuation then it is on the costlier side.
If you possess insurance then you will get it covered so it is the best idea to get reliable travel insurance while trekking anywhere in Nepal.
If you are planning to high altitude treks like Manaslu Circuit Trek, then better choose a policy that covers up to the height of 6000 meters.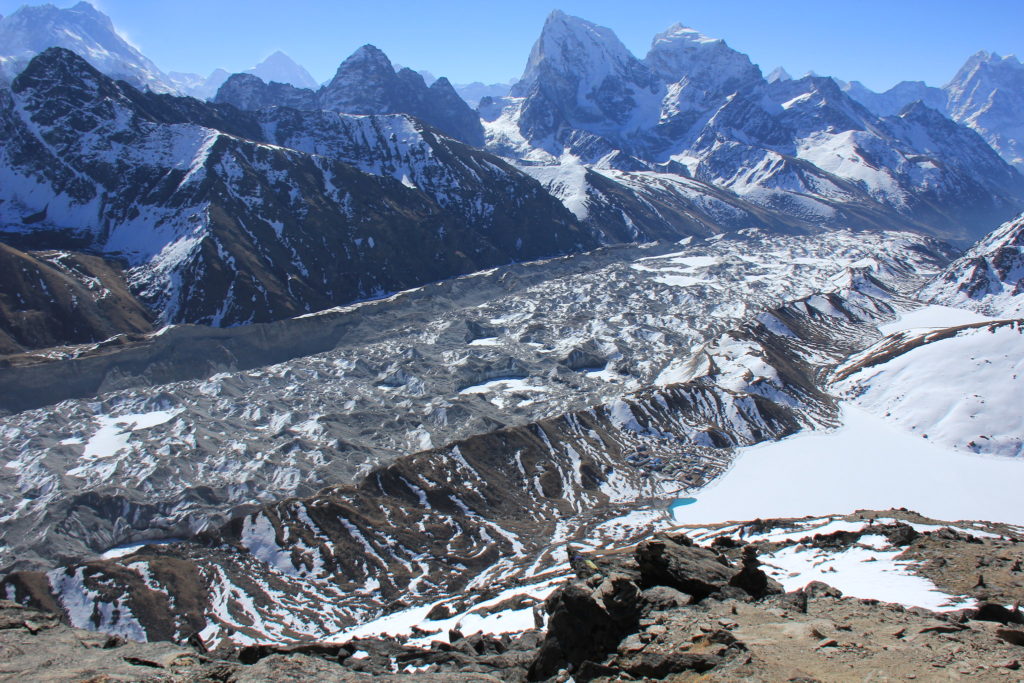 2. Have Some Extra Days in the Trek Itinerary
High in the mountains, the weather change is quite frequent and common as well. If you are taking some kind of flight to the trek heads, then it is better to spare some days extra for the trek.
This is because the bad weather at any hour may lead to flight cancellations or delays. Also, while trekking you will have to reach high altitudes and remote places.
On those walks sometimes you may face extreme weather that may restrict you from moving further on the trek. For such unpredictable weather conditions, it is always a great idea to have some contingency days during the trek.
Furthermore, when you go trekking in Nepal you will walk to the higher altitude which increases the risk of altitude-related sickness.
Also, your body gets exhausted and lethargic after long and tiring walks in the rugged terrains. Due to these reasons, you need to spend enough days acclimating during the trek.
Acclimatization days help you adjust with the changing altitude, weather, and the new trails each day.
As you go trekking in Nepal you should spend enough days acclimatizing along with a few contingency days.
3. Choose the Best Itinerary for You
Trekking is adventurous and fun when your body is not stressed. To walk free with a relaxed body and mind, you should choose the best itinerary that suits your physical strength.
You should not follow what others do or how long or short are other's itinerary. Depending on the prior trekking experience you need to choose a short or long trek.
Instead of sticking to the pre-planned itinerary, you should plan your own itinerary that is most convenient. You should not feel burden while trekking, instead, you should be able to enjoy every single moment in the trek.
Before you plan the trek you should plan the itinerary that fits you.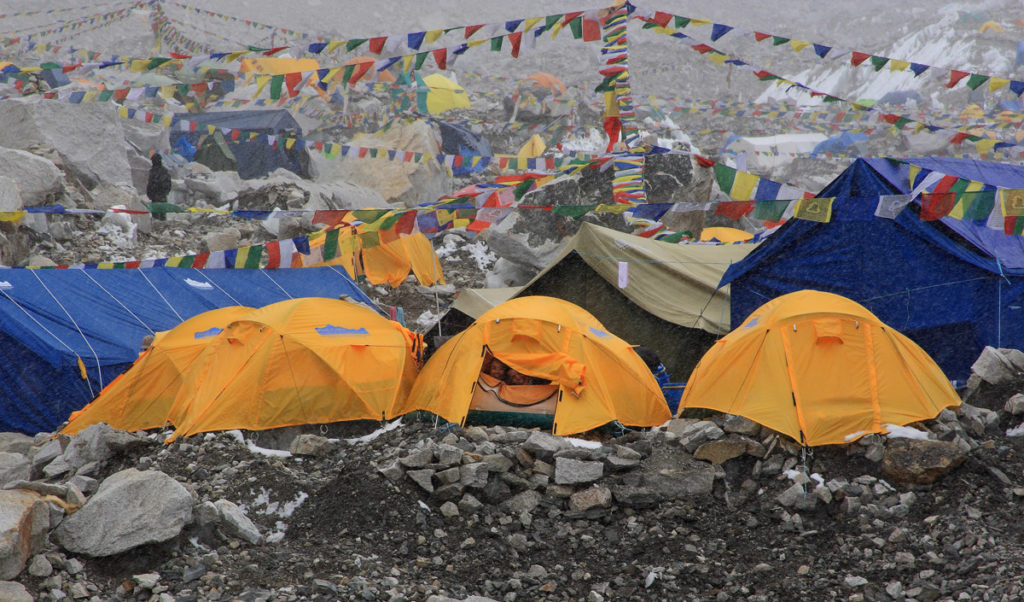 4. Trek with a Trekking Staff
Solo trekking in Nepal is possible except in some restricted area. You can travel anywhere and do any adventures without the help of any guide and porter.
During short and easy treks you can trek easily even without any assistance. When you go trekking in high altitudes and in remote areas, having a licensed trekking staff is a safe option.
For treks, you can either hire a guide or a porter or a porter-guide. A licensed guide knows much about the trekking trails, s/he can inform you about the significant spots on the trekking trail.
They also help you to pre-book the rooms and food alongside with the process to obtain the trekking permit.
Porters help carry your baggage so that you can trek light in your daypack or you can also hire a porter-guide who will guide you and carry your baggage as well.
Although trekking in Nepal is absolutely safe, having a trekking staff is a good idea. They can be your companion, guide, and motivator throughout the trek.
5. Pack Well
Nepal is a geographically diverse country with so much variation in weather and temperatures.
The same season may also have different weather condition in different parts. In a single trek, you will walk through different geographical location which demands a variation in the packing list.
For example, if you are trekking in Manaslu Circuit Trek you will experience six different climatic situations in a single trek for which you will need trekking gears that come handy in all such climate.
If you are trekking in the lower altitude regions you can pack light where you will not face the extreme temperatures.
As you trek to the high altitude regions you will have to face extreme temperatures in the harsh weather. Cold in the morning and nights affect many trekkers in the trails.
Although teahouses on the trails provide a cozy room with bed, pillow, and blanket, many trekkers find the blanket insufficient for cold nights.
To survive such colder nights you need to pack a four-season sleeping bag.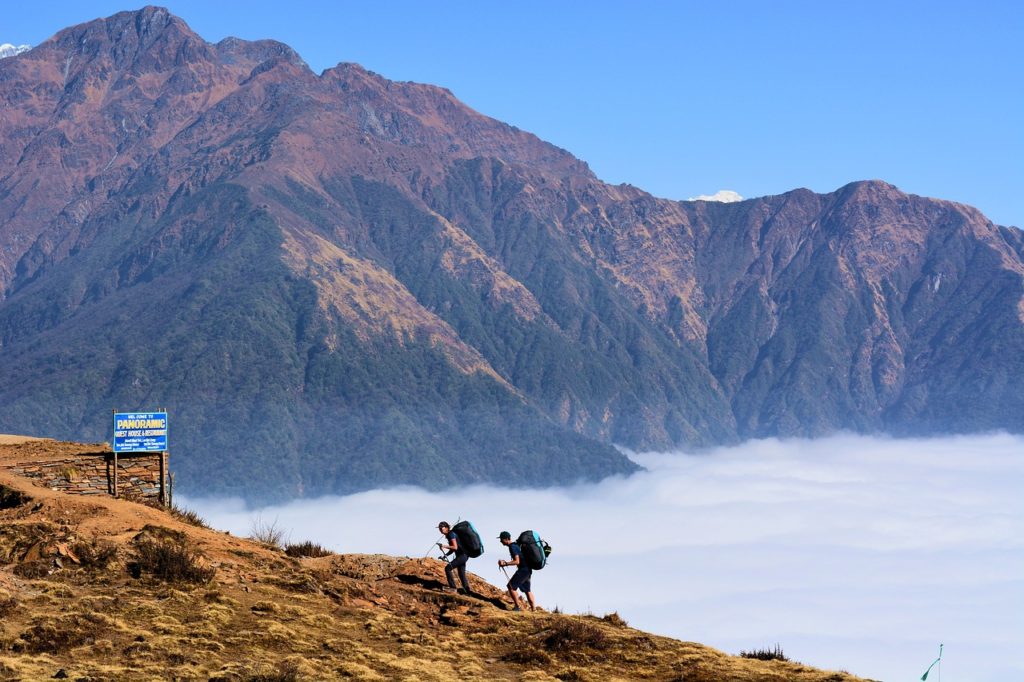 6. Carry Enough Hand Cash (Local Currency) During the Trek
In most of the trekking trails, you will stay in the tea houses available in the region.
For food and accommodation, you need to pay a certain amount each day, and in the teahouses, the locals usually prefer to get cash in local currency.
It is better to spend the money for your food and accommodation in Nepali currency. You will need local currency while using local transportation, to give donations and tips in the local places.
We recommend you to carry enough cash in hand that lasts throughout the trek. Most of the trekking destinations in Nepal are in remote hillsides where you will find no ATMs to withdraw cash during the trek.
It is wise to withdraw enough cash while you are in major cities like Kathmandu and Pokhara.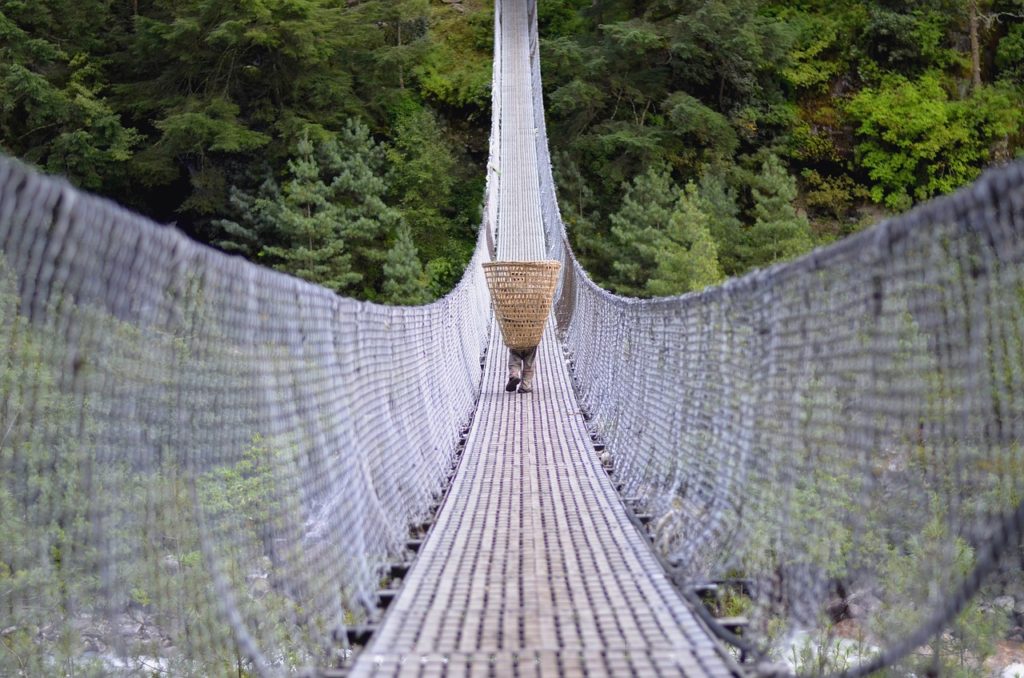 7. Collect all Necessary Permits for the Trek
To trek in Nepal, you need to get special permission in the form of permits from Nepal Government and the local authorities in various trekking region.
Many trekking destinations in Nepal sit within some national parks or conservation area. If you want to walk on these places, you need to obtain national park entry permits as well.
Along with these, you need special restricted area permits if you are trekking in the restricted area. If you are found by the local authority trekking without the specific permits you will be penalized as per the law.
Thereon, you will have to pay extra to get those permits so, do not try to escape the permits. While buying permits, they collect your personal information which helps to track you in case of emergencies.
Plus, the money collected from permits goes for the improvement and management of the trekking destinations so get all the necessary permits and trek responsibly.
You can get the permits either at the Nepal Tourism Board Office, Kathmandu, and Pokhara or from the TAAN office or at the checkpoint in the trailheads.
If you are trekking with a trekking company then they will arrange all the necessary permits for your trek. But if you are trekking alone, you need to arrange all the necessary permits by yourself.
8. Bring Water Purifiers and Purification Tablets
Hydration is a must to remain healthy wherever you travel or trek. You need to drink at least 3 liters of water each day on the trek to maintain body hydration.
In high altitude treks, you will have the risk of altitude sickness each day if you do not drink water sufficiently. So, you must drink enough water each day wherever you trek.
You will find many tea houses where you can get bottled water as well as hot water, but as you go higher the number of teahouses get limited and you may not be able to find bottled water. In such a situation, you need to use water from local sources.
Take into account that water from local sources may not always be drinkable. So, it is best to carry your own water bottle and use water purification tablets.
This way you can maintain body hydration with water you find on the trails.
9. Give Ways for Yaks, Horse, Mules on the Way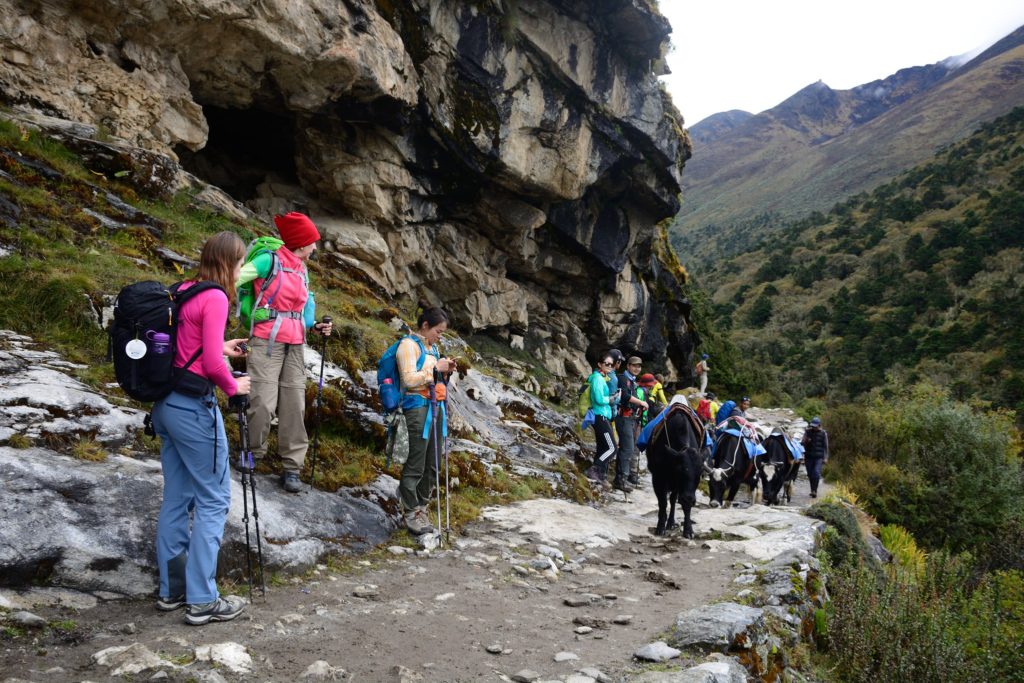 Almost all trekking trails are left far behind from road transportation. So, the only way of transportation in many trekking trails are mules, yaks, and horses.
These animals are used to carry necessary goods and belongings to various teahouses you find on the trekking trail.
In many popular trails like Everest Base Camp and Annapurna Circuit, you will frequently meet these animals loaded with lots of stuff.
It is a fun moment to walk with those animals hearing their bells, but it is equally risky to walk on their side especially when the trail is rocky and narrow. Sometimes they may kick you off the trail.
To keep safe, always walk on the wall side of the trails and do not hesitate to spend a few minutes to give way to those animals.
10. Start the Trek Early
Morning views are the most spectacular in almost all treks in Nepal. The views of the Himalayas after the first sun strikes them is the most soothing view any trekker would love to view.
As the day deepens, the dense cloud starts to appear hence blocking the views. In the Himalayan region, the weather change is quite common and it gets dark and cold quite early in the evening.
It is always a safe idea to start the trek early in the morning after breakfast and reach your final destination before it gets darker. The view of the mountains and landscapes are quite intense and beautiful in the morning and before afternoons.
If you do not want to miss the clearest views of the mountains and the landscapes then do make an effort to wake up early, have a filling breakfast and leave for the destination of the day.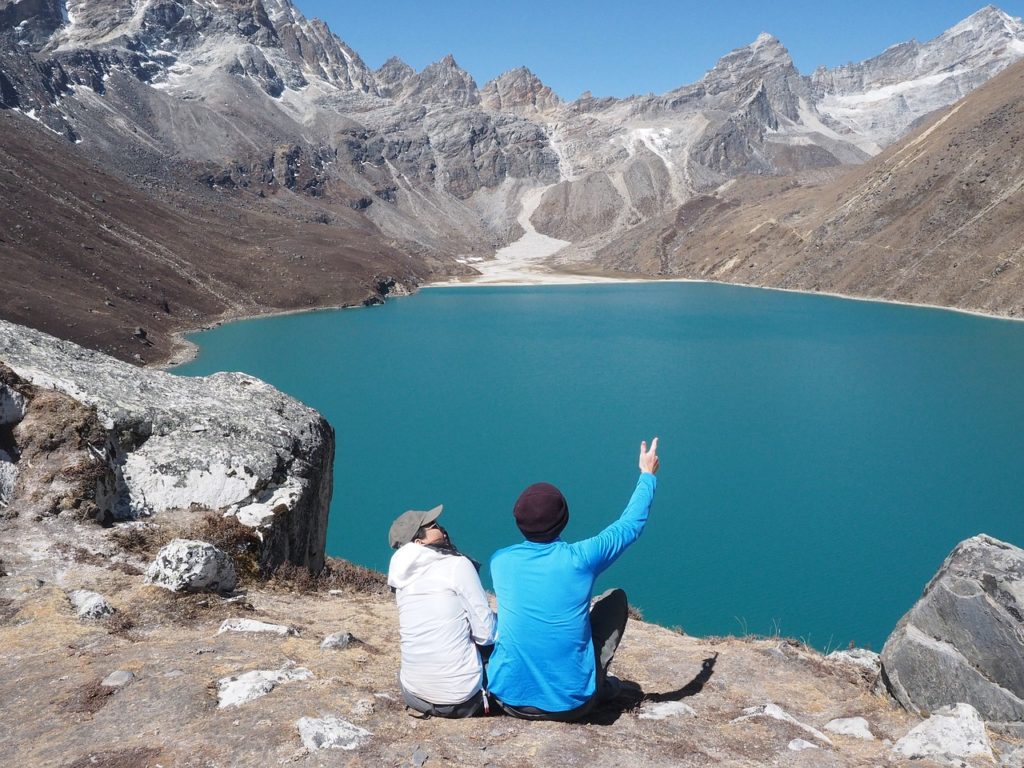 Final Say
Trekking in Nepal is fun and adventurous at the same time.
It will be more comfortable when you arrange a more organized trip that considers the altitude, surrounding, technical difficulties, and the details on food and food and accommodation.
On top of that, if you collect all necessary details of the trek before you actually start it, then it can be your lifetime memory.