We live in a new global reality as we battle to maintain ourselves protected from Coronavirus. Numerous studies have shown that wearing a mask helps flatten the curve, so whenever possible, kids should wear them, too.
Of course, this is no easy feat. Some toddlers and children feel uneasy about wearing masks and they need support from parents to help the situation feel less intimidating.
If you're looking to encourage your children to wear face masks, take a look at our tips below!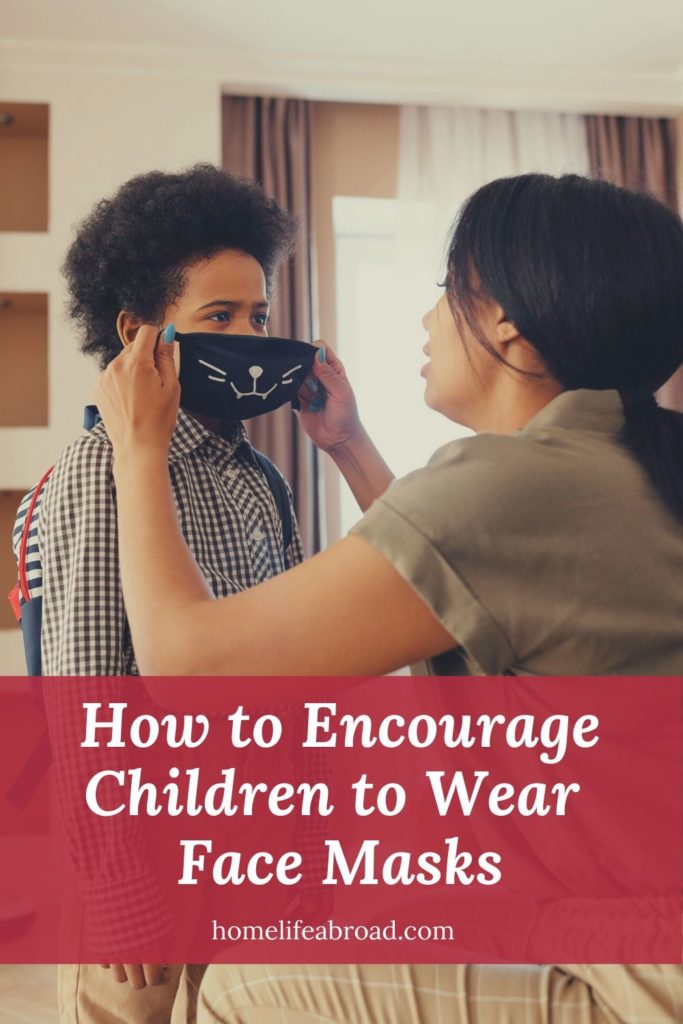 Get fun and comfortable masks
Standard surgical masks and N95 respirator masks are not only scary-looking to children; they're also not an appropriate fit for their smaller features. These are masks created for use by adults, so they'll be ineffective for children.
A better idea is to get correctly-sized, fun, and comfortable masks that they'll enjoy wearing but will still keep them protected. Find fun patterns or options like bandanas for kids, which can be repurposed to be worn in other ways like a pirate rag, beanie, headband, or more. This adds an element of play and comfort that will be difficult to replicate with a standard mask.
Breathability is an important feature as well so opt for a breathable fabric. If children are having difficulty breathing under the mask, they'll take it off with little afterthought.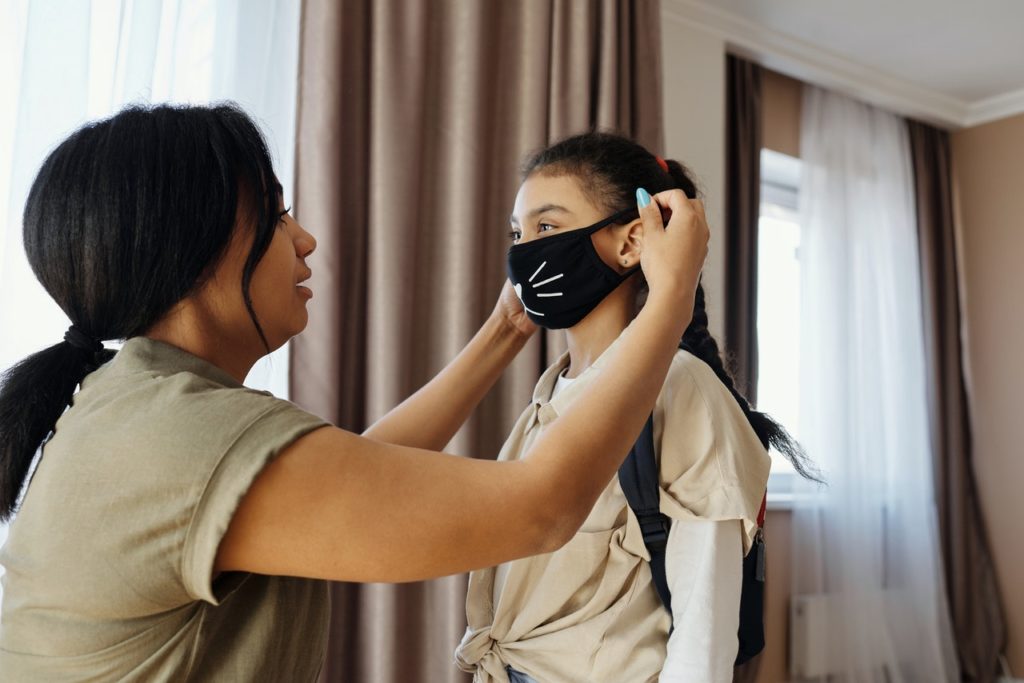 Talk about it with them
When it comes to talking about face masks with your children, the best path is to do so with honesty. Children understand concepts at different levels so it's important to find the right language based on their age group.
Try introducing mask-wearing as something as simple and necessary as washing hands or covering your mouth when sneezing. Rather than introduce it as a scary concept, emphasize that it's a regular and simple habit to keep everyone healthy.
Another good idea is to talk to children about people in the community who often wear masks, like firefighters, nurses, doctors, or the always-adored superheroes. You can also show them pictures of other children wearing masks out in public. It will help increase their comfort level as they realize that friends and people they look up to are wearing masks as well.
Finally, positive feedback can help significantly: praise them for wearing the masks and express your pride often.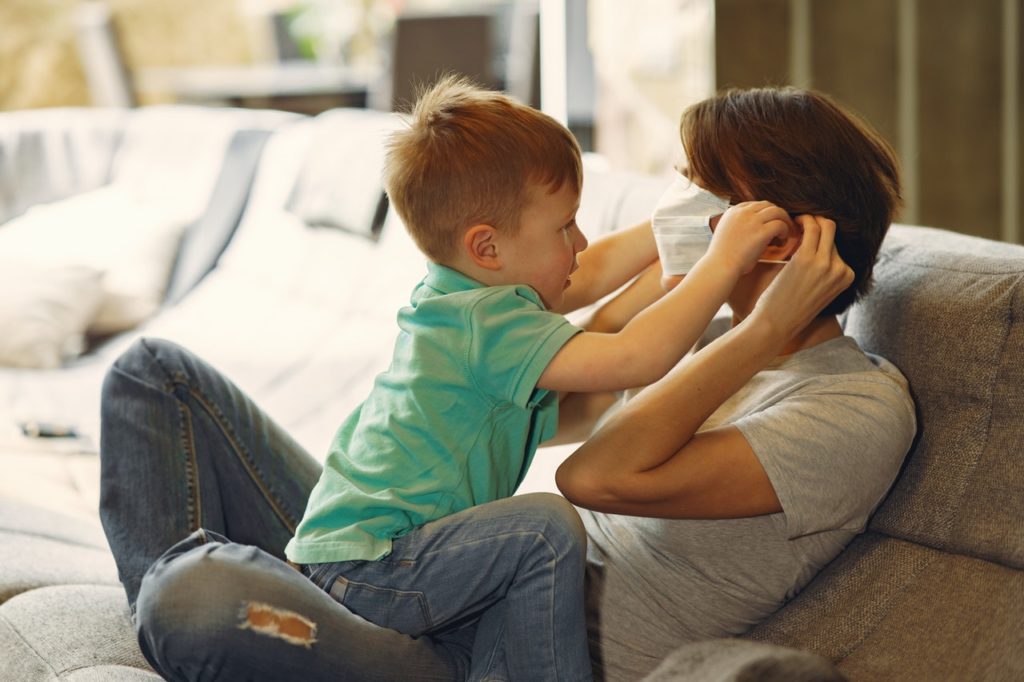 Practice at home
Mask-wearing is not comfortable, so adapting children to the behavior should start at home. Practice wearing masks, show them how to put them on and off, and have them wear the mask inside.
This practice will help get children accustomed to wearing a mask and to learn how to wear it properly. It will also make it less intimidating to both wear it and see others around them wearing it, normalizing the behavior.
Try to make it a part of the regular routine for going out, alongside putting on shoes and a coat. That way, it can become a daily habit.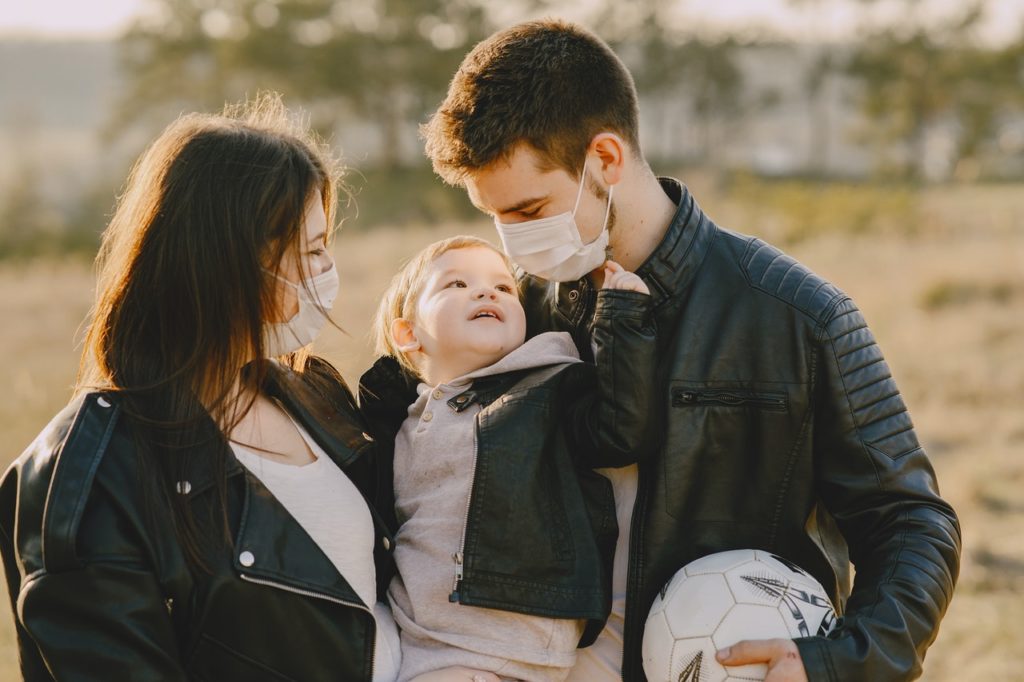 Introduce a sense of play
Make masks less intimidating by introducing them to their playtime. This can help make masks become a normal part of their day.
Here are a few play ideas:
Put masks on dolls and plushies and ask the children to help put them on and off. You can even role play with them or decorate the masks together.
Roleplay as any profession that requires masks like doctors and nurses. You can even "take care" of the dolls and plushies together.
Invite your child to draw images of masks or people wearing masks. Alternatively, you can find fun, printable coloring pictures online.
Create a story together about your child being a masked superhero. Discuss what superpowers they have, their superhero name, and any other fun ideas your kids would like to integrate into their story. You can even make the mask to add an extra touch of fun.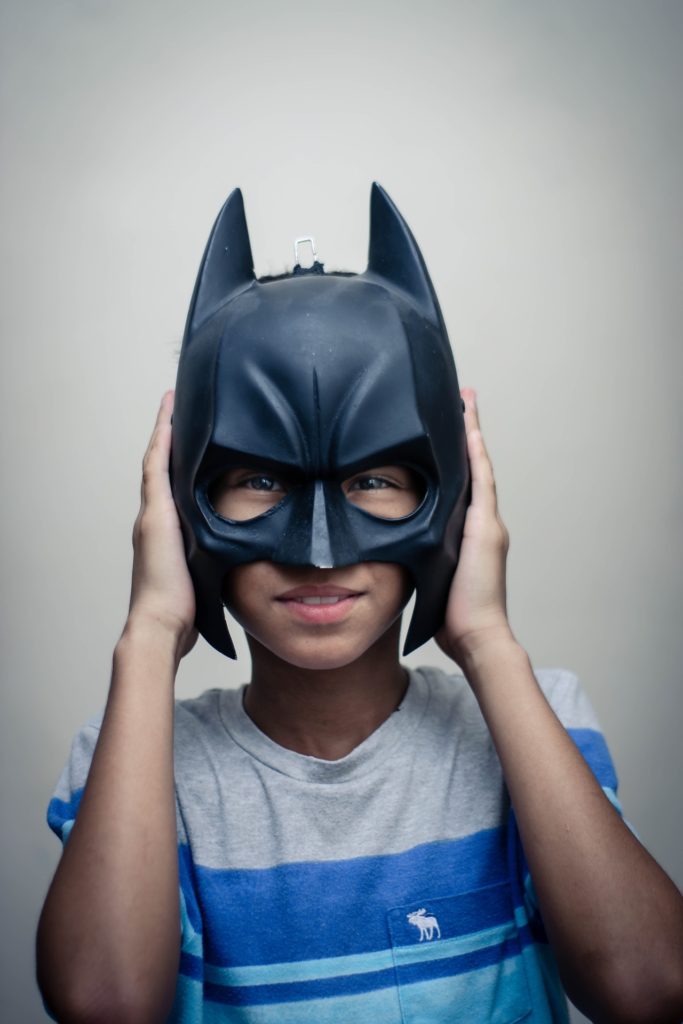 Be a role model
Like anything else with children, they learn through imitation. If you don't wear masks, they'll be less likely to want to wear one themselves.
Help them get used to the idea by being their role model: wear a mask (even inside) and show them proper usage. Explain when and why you wear a mask and be consistent with usage.
You can also try video chats with family and people they know and love while they're wearing masks for the chats as well.
This will all help form the perception that wearing masks is the correct behavior.
Have your children been wearing face masks? Tell us your tips or thoughts below!