** Some links are affiliate links meaning, at no additional cost to you, we may get a small commission if you make a purchase. We appreciate your support in this way!
The holidays are creeping up on us, and you know what that means… time to buy presents for all the special people in your life!
This year, we wanted to celebrate the women in our lives: moms, sisters, friends, and family.
They deserve to be spoiled, and we picked a few gifts that any lucky ladies would enjoy.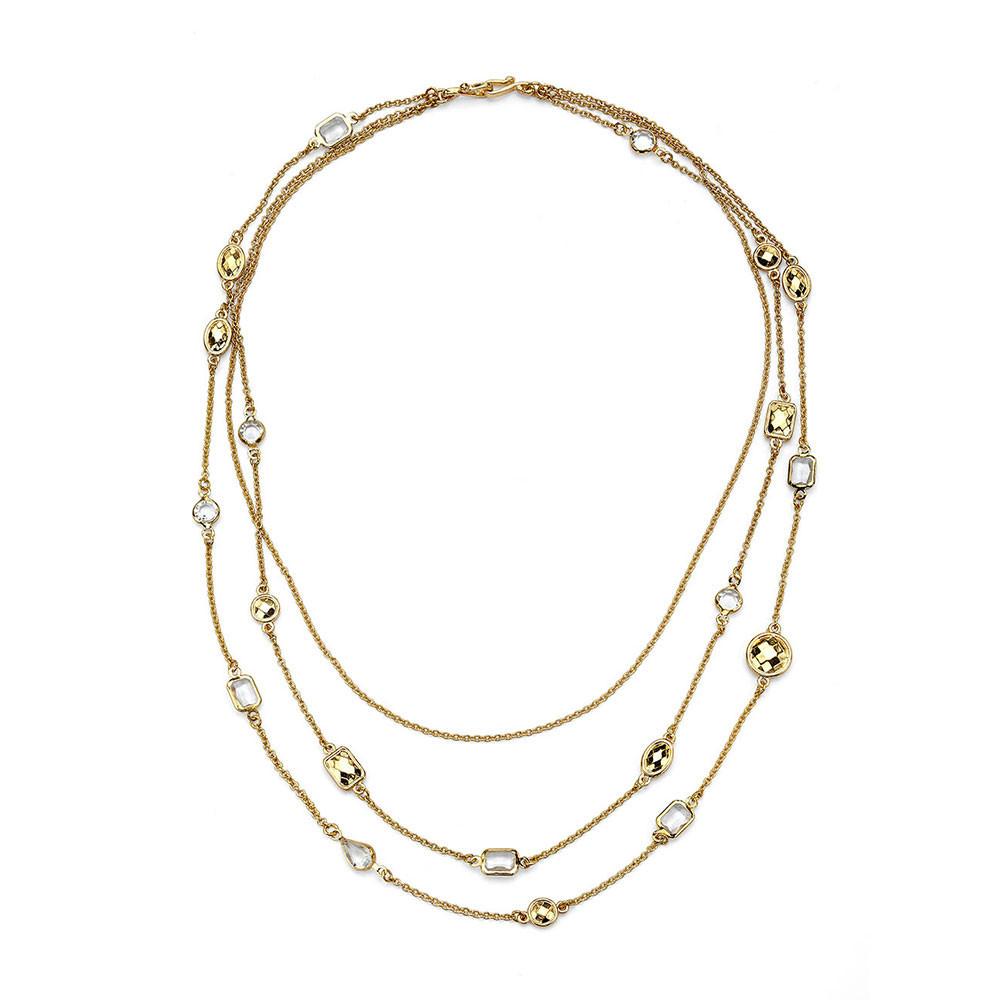 We love 7 Charming Sisters because they make it easy to figure out what jewelry works with your style – all it takes is a quick quiz!
This season, we discovered the "Life is Grand Necklace," the perfect gift for mom. Fancy and delicate, this versatile piece works with every outfit and event. We're fans of 3-strand necklaces; the layering adds a touch of glamour to any look. That makes this necklace our favorite accessory of the season and our pick for a great holiday gift.
Plus, shipping is free on all U.S. orders and the necklace will make it to your door in a few days.
Discount: Use the code "HomeLifeAbroad15" and get 15% off!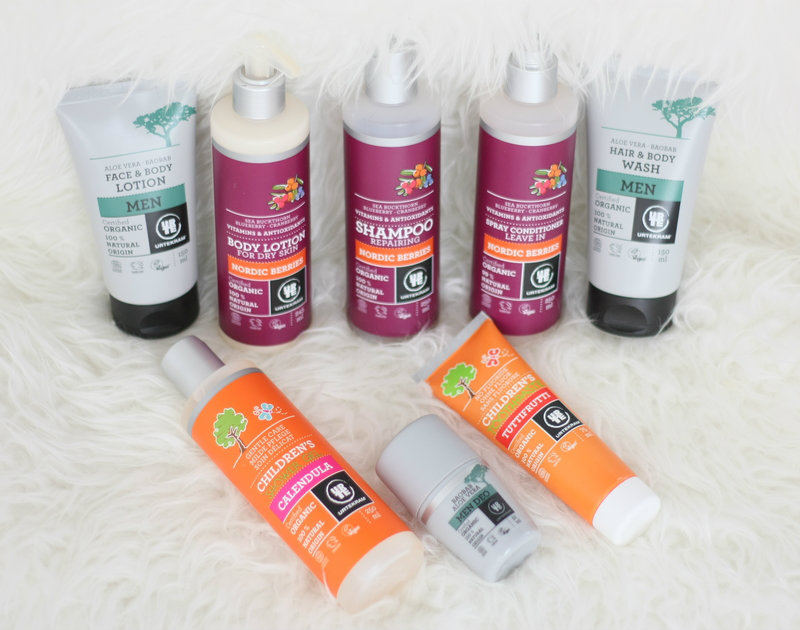 It's important to take care of our body inside and out, so that's why organic skin care products have an important place in our lives.
Recently, we tried Urtekram's Always Organic line of organic body care products and we are now their biggest fans. The products contain organic, safe ingredients and smell heavenly, especially if you love Nordic-inspired scents. You can take a look at our review on all the products we tested out and how well they moisturized our skin and strengthened our hair.
So if the special lady in your life is looking for clean, organic body care products that smell delicious, you've found the best holiday present for her!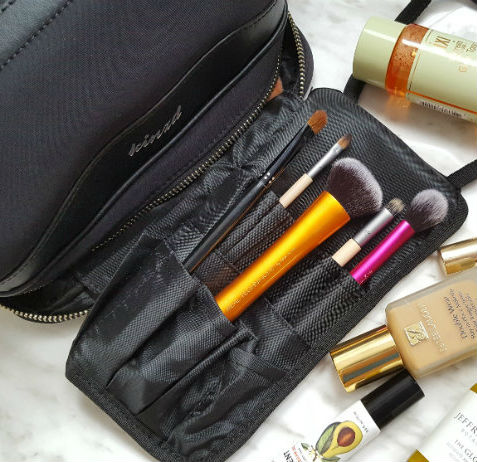 A lot of make-up but nowhere to place it? It's time to get a beautiful cosmetic bag to keep everything organized.
This Kinzd cosmetic bag is a great Christmas present for the lady-on-the-go. Its double-layered pockets on the inside easily store and protect makeup products. It even has two smaller pockets and a bigger zippered pocket for products that need to be separated.
Plus, the bottom layer has compartments for brushes, pencils and eyeliners, which keeps everything super organized. Take a look at more photos and our review.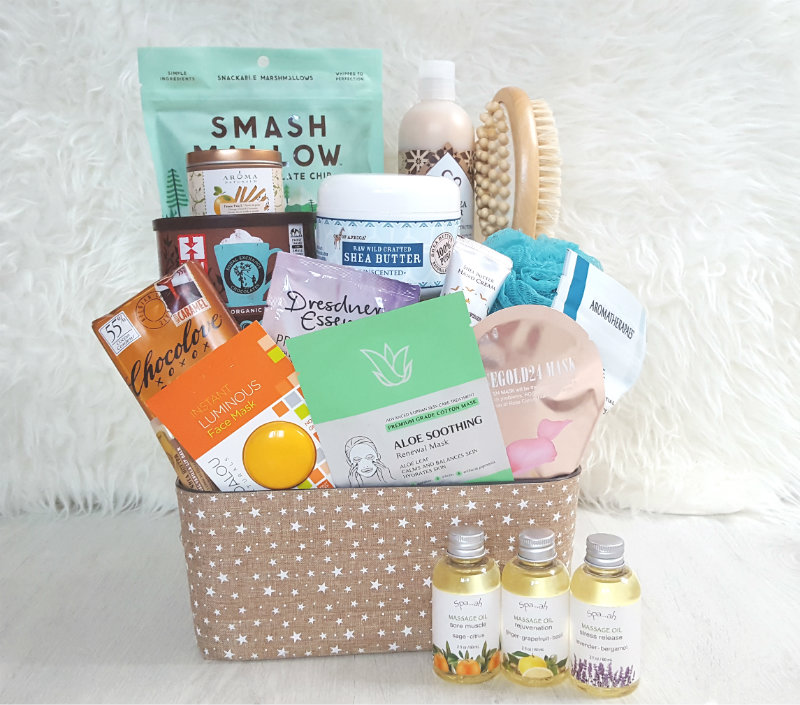 Every lady deserves some pampering and spa days are the ultimate gift.
An all-inclusive spa day can be a well-deserved break for mom or any other lucky lady. Groupon often has great deals for massages and spa days that include use of spa or hotel amenities such as the jacuzzi or pool.
If a spa day is not of interest, how about a Spa Day Gift Bucket? Put together numerous beauty products and give the gift of home-pampering. If you want to see how it's done, check out this post!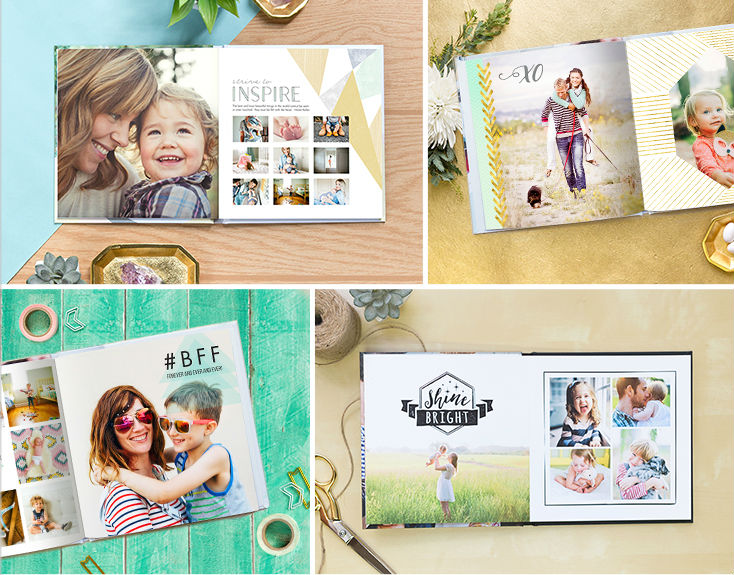 We're all about personalized gifts here: they are the perfect combination of thoughtful and practical.
Our favorite personalized photo album is Mixbook's – they have pre-made templates that are easy to fill out online and the end result is gorgeous.
Actually, we like Mixbook so much, that we featured them countless times on the blog for their personalized wall art options, gift cards, calendars and of course, the photo albums.
If you're looking to create something personalized, you found the perfect gift!

What are you getting the special women in your life for the holidays?
Share on Pinterest!