*I partnered with Kinzd on this post and it has been sponsored in compliance with FTC requirements. All thoughts and opinions are my own.
It's almost November and December and the holidays are not far either. Have you started the holiday shopping yet or are you one of those who prefer to shop last minute? Well, I prefer to do my shopping well before the Christmas but somehow I end up being the one who does all the holiday shopping at the last minute.
Usually, I find it hard to choose the right gifts so the deciding takes its time. This year I have already started the shopping and want to share some of the gift ideas with you.
Whenever I'm gift shopping, finding a suitable present for my husband and father-in-law takes the most time. What do you give to guys who already have everything or are really picky? Well, here is where Kinzd helps you out!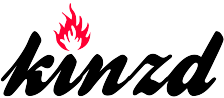 Kinzd started in 2012 as a leather accessories business and their goal was to create the perfect men's wallet. Now they place at your disposal more than 25 different styles of men's wallets along with a wide range of personal, business, tech, and travel accessories for both men and women.
Here are some ideas from Kinzd range that make great gifts:
wallets
money clips
card cases
travel wallets
cosmetic bags
belts
storage cages
coin wallets
bracelets
Their collection is superior quality and they specialize in small batch production. This allows Kinzd to use a great variety of leathers and colors and all of their products are carefully handcrafted. If needed, their products can also be monogrammed.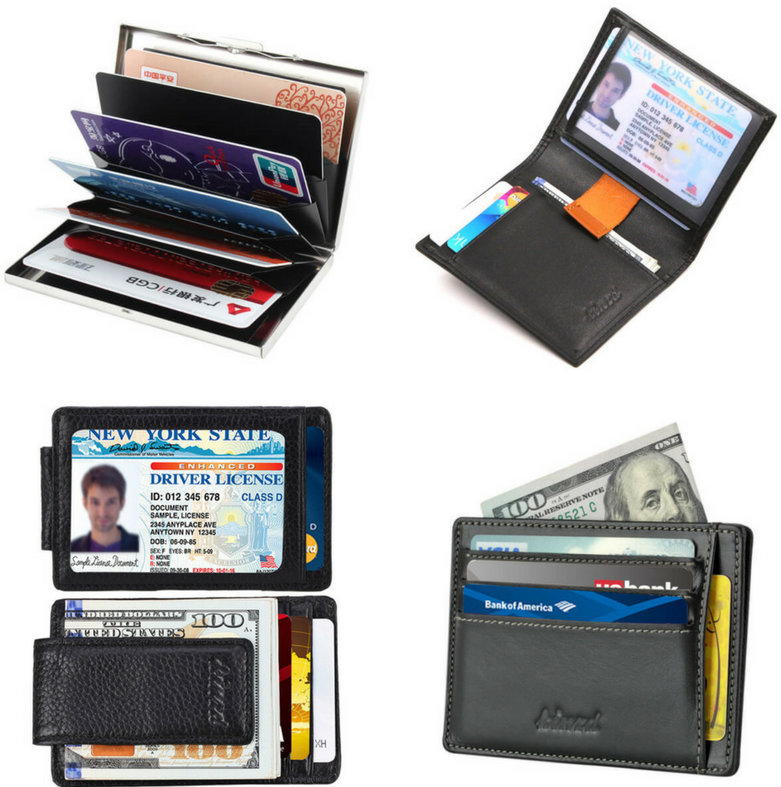 Rfid Blocking Wallet | Carbon Fiber Bifold Wallet | Magnetic Leather Money Clip Wallet | Credit Card Holder
While most of the products are for men, there is also a selection of merchandise available for women. Kinzd team kindly sent me a travel cosmetic bag to review.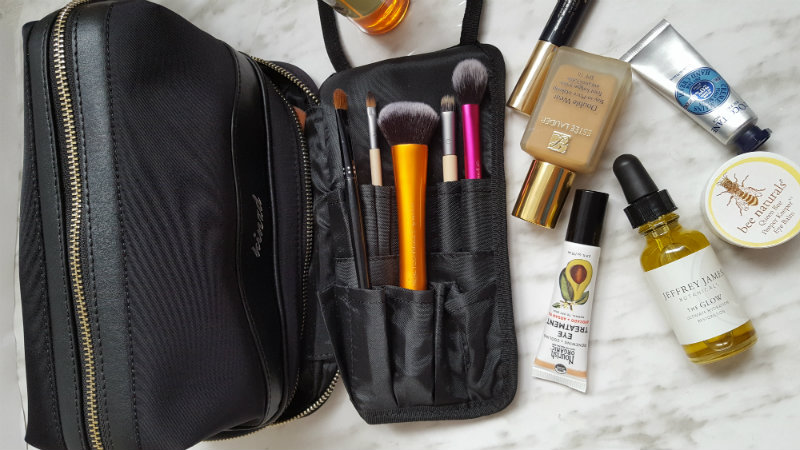 This cosmetic bag is quite small from the outside but big on the inside. It's a double layer so that there is a main pocket that has a lot of room for all of your makeup and beauty products. It also has two small pockets and one bigger zippered pocket inside in case you would need to separate some products. What I really like is that the top compartment has metal rods inside so that the bag stays open when in use.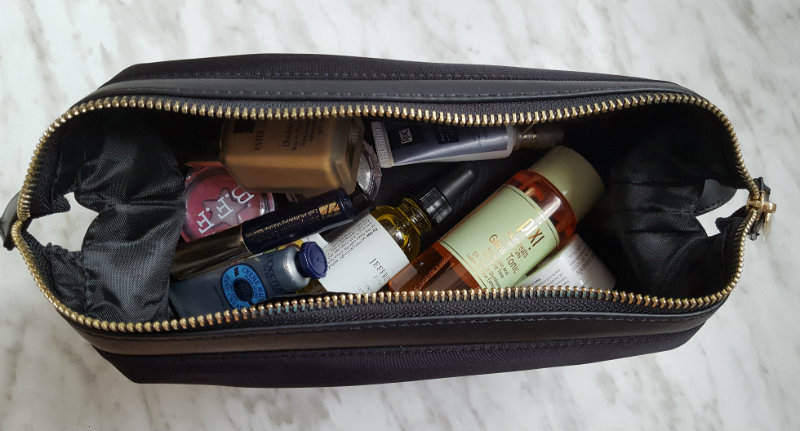 The bottom layer has tons of narrow compartments perfect for brushes, pencils, eyeliner, mascara, lipglosses, etc. The compartments snap to the cosmetic bag bottom and can be removed when needed. That way you can have all the brushes at hand when needed. The bottom layer also has two clear plastic flaps that keep your brushes safe.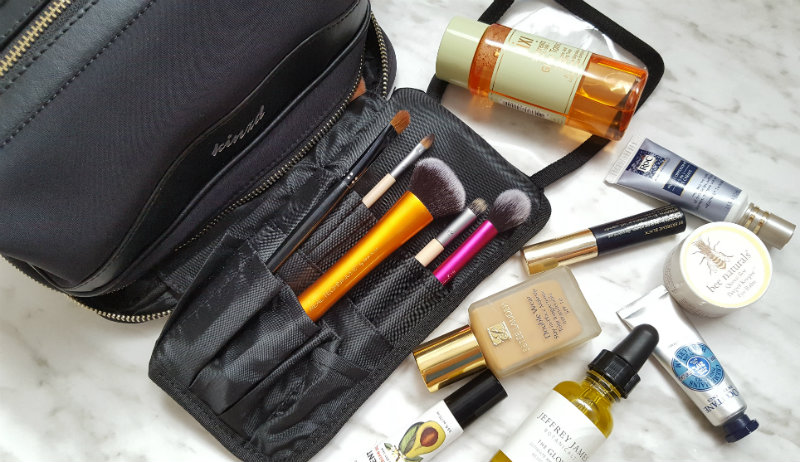 The only thing I would change about the cosmetic bag would be the color of the logo. As the zippers are golden, the logo would look better golden too.
As you see, Kinzd is a great place to find a gift for the person who already has everything.
What will you get for your significant other this Christmas?