It's time for gift guides again! This year we'll start off with a gift guide for fitness lovers and also for people who like to get active once in a while.
Fitness related gifts are great because a lot of people include get more exercise, eat healthier, and focus on self-care on their New Year's resolutions list. So giving them something related to a healthy lifestyle might help them to start a new year actively, stick to their resolutions and live a better and healthier life.
Was one of your last year's resolutions related to health and fitness?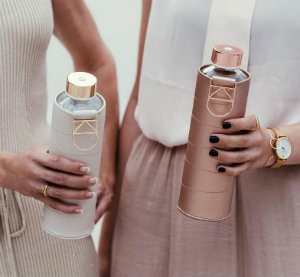 It's important to keep our body hydrated especially when we are training. So a good quality water bottle makes a good holiday gift for all the family, especially to the fitness lovers.
There are hundreds of companies that offer water bottles, but for me, the Equa ones are the best! Their designs are minimalistic, elegant and there is also an option to customize your bottle with a custom engraving.
You can choose between glass, stainless steel or BPA free bottles depending on to whom you are looking the gift for.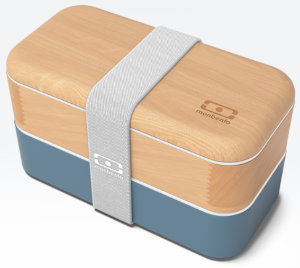 Lunch bags and bento boxes are not just for kids. They are gaining popularity really fast and are a perfect gift for people who love to eat well and take care of themselves.
Monbento is a company that offers everything you need for bringing your own food when you eat away from home. They have an amazing selection of customizable bento boxes and water bottles that you'll want to show off! There are a lot of colors and designs to choose from.
Giving Monbento lunch boxes as a present helps the present receiver not only eat healthily but also be kinder to our environment and save money.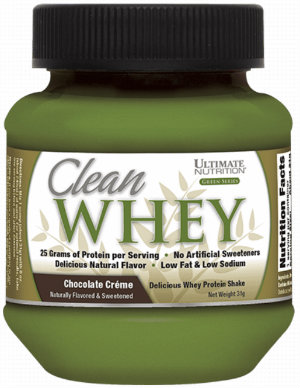 Even if you try eating healthy, sometimes, you'll need extra supplements to complement your eating and training program.
Ultimate Nutrition is as premier supplement brand, that offers a wide range of products starting from protein formulas and amino acids and ending with accessories and apparel.
We recommend you to check out their Black Friday Sale specials and get your friends who love fitness some amazing gifts for unbelievable prices!
And why not to get a little present or two for yourself too! We think that we should be taking care of ourselves during these intense holidays too! Be sure to check them out asap!

If you think that a yoga mat would be a boring gift, you really have to check out these Liforme mats!
These yoga mats come with an AlignForMe system that helps with the correct alignment for your body in different yoga positions. The mats are made with GripMeMaterials, so you won't have any problems with slipping around during your practice.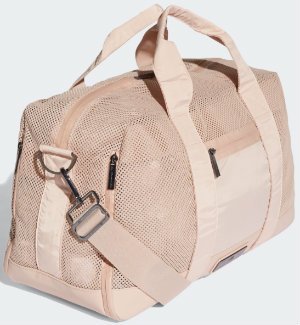 A good quality training or yoga bag is something almost every person who visits the gym needs. Towels, personal care items, shoes, spare clothes, water bottles, snacks, etc will need their space.
We love this adidas by Stella McCartney Medium Yoga Bag.
It's really spacious, made of sporty mesh with a smooth lining inside. This bag is great for yoga lovers, as it brings staps on the side to hold a rolled yoga mat. It also has a detachable inner bag for shoes.

Pin for later!