We can never get enough of TuneCore… they help advance musicians in so many ways, especially monetarily.

TuneCore now has a new service available to their musician members – MerchLink. Through MerchLink, artists have an easy source for all their fan merchandise. You can easily make and sell t-shirts, posters, hats, drinkware, bags, and more. All great items that can be sold at concerts, websites and on the road!
It's not only one of the best ways for fans to promote a band, it's also one of the best ways for a band to make some much-needed revenue. After all, fans are a great marketing asset and they look best sporting a musician's brand.
How does MerchLink work?
Pick an item of your choice. Customize the colors, printing options, and then add your artwork like photos, your band's name/logo, and so on. Make an order and you will have the products delivered to your front door, ready for selling. Easy as that!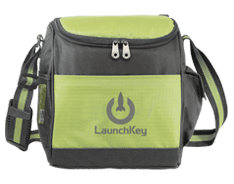 This post was created in partnership with eAccountable. All opinions are my own.