Just a little bit more, and the school is out! We have started to plan our summer activities and created a huge summer bucket list. There are activities and a lot of fun for all the family!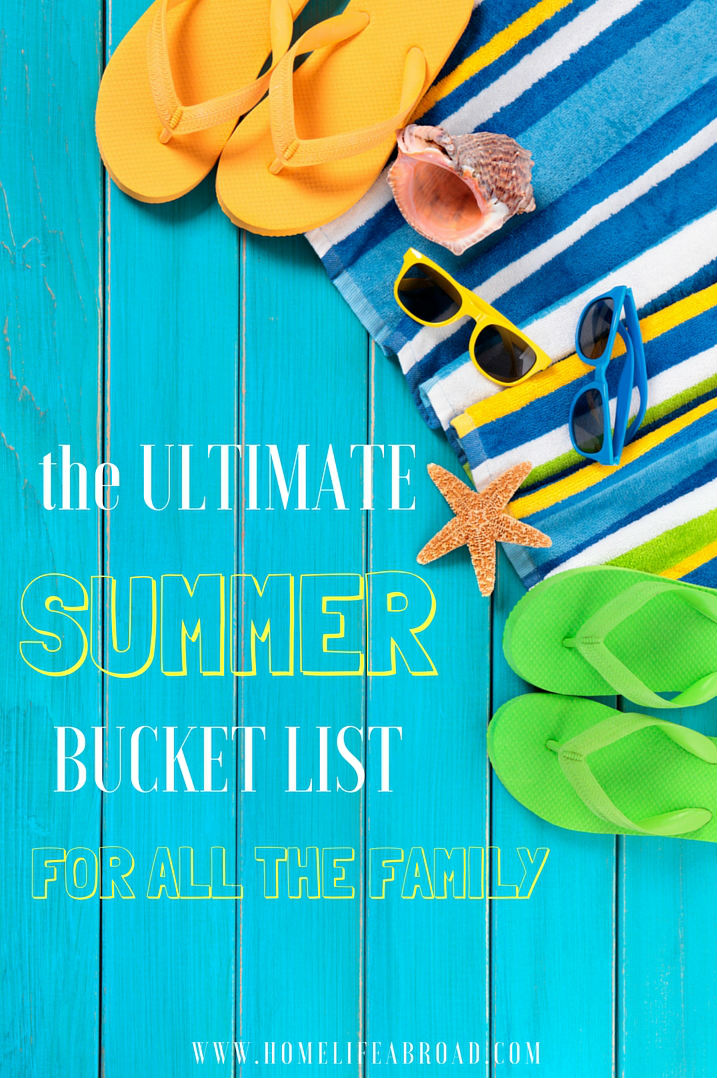 Have a picnic. Check out these 30 delicious

picnic recipe ideas.

Run through sprinklers.

Dance in the rain.

Have a pool party.

Ride a Ferris wheel.

Go to a waterpark.

Draw with chalk.

Have breakfast in bed.

Go on a scavenger hunt.

Have a barbecue.

Rope swing into a lake.

Take photos in a photo booth.

Camp out in the backyard!

Play a board game.

Go to the beach.

Send a message in a bottle.

Have fun with temporary tattoos.

Make popsicles. Check

this page

for recipes.

Pick flowers.

Go rollerblading.

Sail paper boats.

Watch the sunset.

Go on a nature walk.

Watch for shooting stars.

Have a dance party.

Play with face/body paint.

Spend the entire day in bed.

Make a sand castle.

See a play.

Bury a time capsule.

Have a bonfire.

Fly a kite.

Stay up for 24 hours.

Go to an amusement park.

Have a

Synchronized Snack Toss.

Discover a new town.

Plant something.

Send a postcard.

See the sunrise.

Go an entire day without TV/phone/computer/tablet.

Do yoga.

Take a picture every day.

Donate old clothes and toys.

Go geocaching.

Have a movie marathon.

Take a road trip.

Have a water fight.

Read some books.

Watch a sunrise.

Have a spa day.

Photo bomb a picture.

Volunteer.

See an outdoor concert.

Blow bubbles.

Have a pillow fight.

Pick berries.

Go to a parade.

Take underwater photos.

Visit a library.

Make S'mores!

Have a sleepover.

Have the best summer of your life!
What's on your summer bucket list?
**The beach items unedited image is designed by Freepik.