*I partnered with 7 Charming Sisters on this post and it has been sponsored in compliance with FTC requirements. All thoughts and opinions are my own.

The holidays are approaching really fast and there is less and less time to find great gifts for all the family and friends with each passing day. This year I'm doing quite well with all this Christmas shopping and now I'm on a quest to find the perfect gift for my besties and also for my sisters.
So when thinking about gift ideas for them, the things that come to my mind are clothes, sweets, books, accessories and especially jewelry. Most of the girls love jewelry! It does not have to be always diamonds and precious rocks, there are so many amazing budget friendly options out there, you just have to know where to look.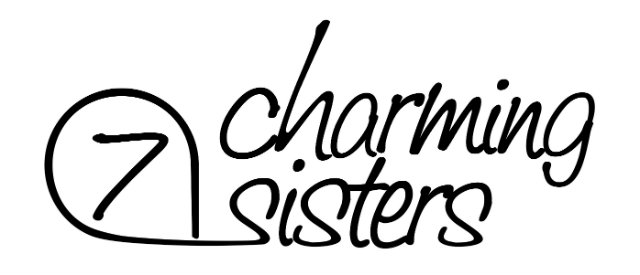 Today I'll introduce you to a company that offers a huge variety of unique jewelry perfect for different tastes and occasions – 7 Charming Sisters! The company was created by seven colleagues ("work sisters") – Paula, the elegant Executive, Kim, the vivacious Life of the Party, Jennifer, the dedicated Fashionista, Donalda, the flirtatious Social Butterfly, Jessica, the smart and Sexy Nerd, Kimberly, the cute Girl Next Door and Melissa, the sporty Super Mom.
As you see, every sister is different and unique, so 7 Charming sisters has created a series of seven different lines of jewelry, so every sister could let their individuality shine. Which sister would you relate to? If you are not sure, take this fun style quiz and find out if you are a Social Butterfly, Super Mom, The Executive, Party Girl, Fashionista, Sexy Nerd or the Girl Next door! Let me know below which sister are you!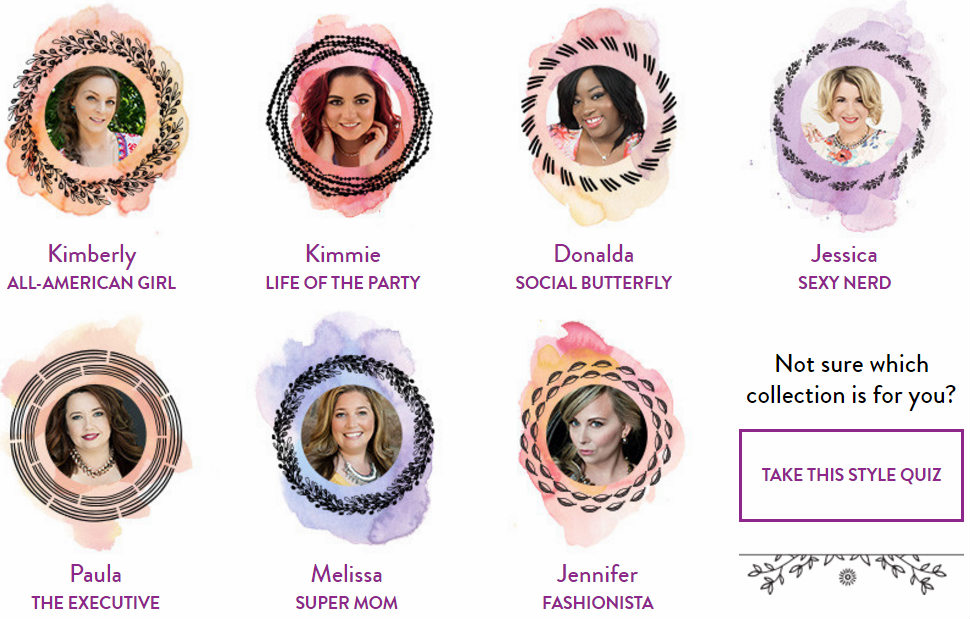 So when you are not sure what style the person you are shopping for prefers, you can share this quiz with them and let them share the results with you. After you know the style, just shop away!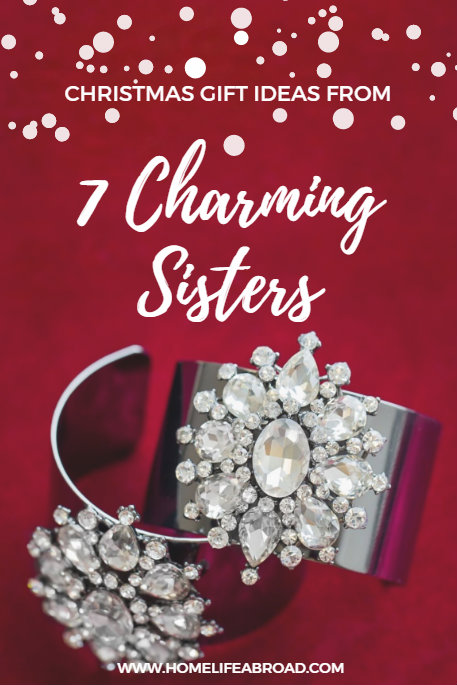 7 Charming Sisters has a wide assortment of bracelets, necklaces, rings, earrings and bridal sets so you should be able to find a present for any girl in your life. Below you'll find some of our favorite designs from different styles. I have to say, though, that it was really difficult to make the decision as they have so many dazzling designs to choose from! Alos, be sure to check out their SALE section, as all the products there are just $7!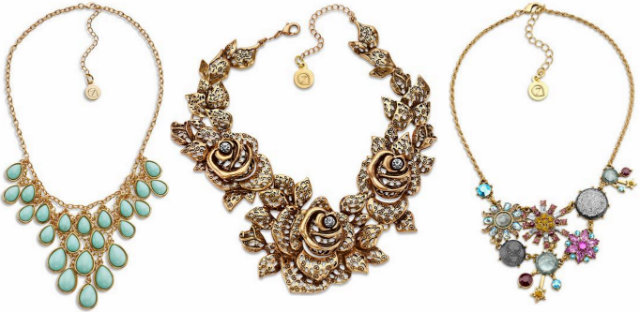 Blue teardrop necklace (Super Mom Collection) – This aqua blue teardrop charm necklace gives Super Mom's outfit some elegance. Perfect for v-neck shirts and sweaters.
Vintage rose statement necklace (Social Butterfly Collection) – An amazing antique vintage statement necklace with floral patterns. Goes perfectly with the LBD.
Floral bib necklace (All-American Girl Collection) – The crystal floral bib necklace gives any outfit a whimsical and feminine appeal.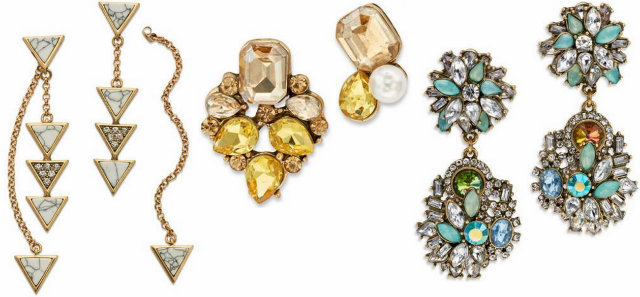 Amp It Up Earrings (Fashionista Collection) – These metallic crystal triangular drop ear jackets are a perfect way to give your appearance a little bit of naughtiness. Available in either white stone or a shiny hematite black finish.
Bootstrapping Bling Earrings (Sexy Nerd Collection) – Citrine yellow crystal mismatch earrings are trendy but still unique. Rock them at work or some classy party!
Field of Dreams Earrings (Sexy Nerd Collection) – These green crystal floral drop earrings are one of my favorite pieces from 7 Charming Sisters. They are so sparkly and the pastel colors are perfect for spring or summer looks.

Make Today Amazing Bracelet (Social Butterfly Collection) – Thanks to its simplicity, and sophisticated design this gold cuff bracelet goes with almost every outfit.
Wear The Pants Bracelet (The Executive Collection) – The combination of blue stone and crystal gives this silver bangle bracelet a delicate and elegant feel. Another or my favorites!
Modern Citizen Bracelet (All-American Girl Collection) – If you need to add some glamor or vintage feel to your outfit, this crystal bangle bracelet is what you are looking for!

Charged Up Ring (Life of The Party Collection) – This open faced crystal ring band with opalescent crystal accents is my personal favorite. I really love the subtle color play in the crystals and the golden finish.
Alter Ego Ring (Fashionista Collection) – The glittering black crystal cocktail ring makes a perfect accessory to an elegant party outfit with its belt of rhinestones and the antique brass metal finish.
Wear A Smile Ring (Social Butterfly Collection) – This unique irregular white opal crystal cocktail ring is a perfect accessory for every girl who loves rhinestones.

What I really like about 7 Charming Sisters (besides their fabulous jewelry) is that they help people with disabilities to find jobs. Many of the designs you can find on their collection are handcrafted by people with intellectual disabilities who work in their studio. So besides finding great gifts for your sisters and besties, you can also do some good this Christmas, if shopping on 7 Charming Sister's site.
What will you give your besties this Christmas?