Did you know that during the pandemic, searches for single-family homes with pools have risen a lot, or that a lot of people are adding a pool to their homes? So if you are one of those families that are thinking of adding a pool to your property, keep on reading.
Having a pool has its pros and cons, but during the quarantine, having a house with a pool has been a luxury for sure. Putting in a pool is a major purchase and can affect both the aesthetic of your yard and even the value of your home. They are also major upkeep if you are looking to buy a home with a pool already in the outdoor space.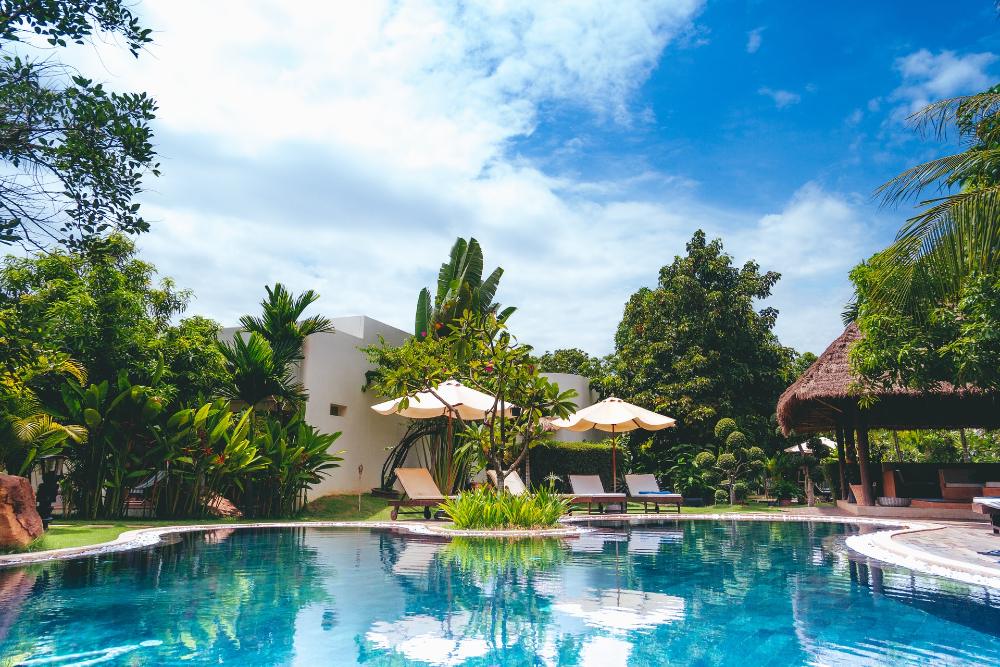 It doesn't matter if you are thinking of adding a pool to your back garden or on the hunt for a Milwaukee house for sale with a swimming pool, there are some things you should keep in mind.
Know what you want
As with every construction project, you should know what you want and need. When deciding on adding a pool to your property, give it a good thought and decide on the type of pool you want. Is it inground or above-ground, fiberglass or not, etc? You also have to think about size, design, shape, and if you want it covered or not.
One of the most important things is to also think about what your family needs. If you have kids, maybe you need a pool with a shallow area for the kids to play?
Do your homework
Now that you have determined your family's needs and wants regarding the pool, do your homework.
Inspect the terrain
Find the place you want to build the pool and inspect the terrain. Do you need to remove trees or level the area – add these costs to your budget?
Take out your home blueprints and check if there are water, sewer, gas, electrical, and any other utility lines that run in your backyard. This may be an extra cost to you because they may need to be rerouted before any type of pool goes into your yard.
Think on safety
Safety is really important when we are talking about the pool and water in general. So check for anything electrical in your backyard that might be a safety issue once the pool is ready to use. For safety reasons, you cannot install a pool under any overhead wires which may need to be rerouted at your expense.
If you have children, keeping them away from the pool when adults are not nearby is another safety issue to consider. Child-proofing your pool area is a must for sure. The same goes for the pets you might have.
Create a budget
Now that you know what kind of extra tasks your pool project needs, create a budget. Budget is the most important part of any home improvement project you want to tackle. Search information for all types of services you need to hire and materials you have to buy. Remember to add all the costs, no matter how small they are.
Know the law
You also should know your city's zoning laws before you start draining money into a pool project. You want to make sure your property is abiding by zoning ordinances for pools because some cities have strict maintenance and liability laws regarding swimming pools and will not make any exceptions.
So before you start any construction work, be sure to check the law.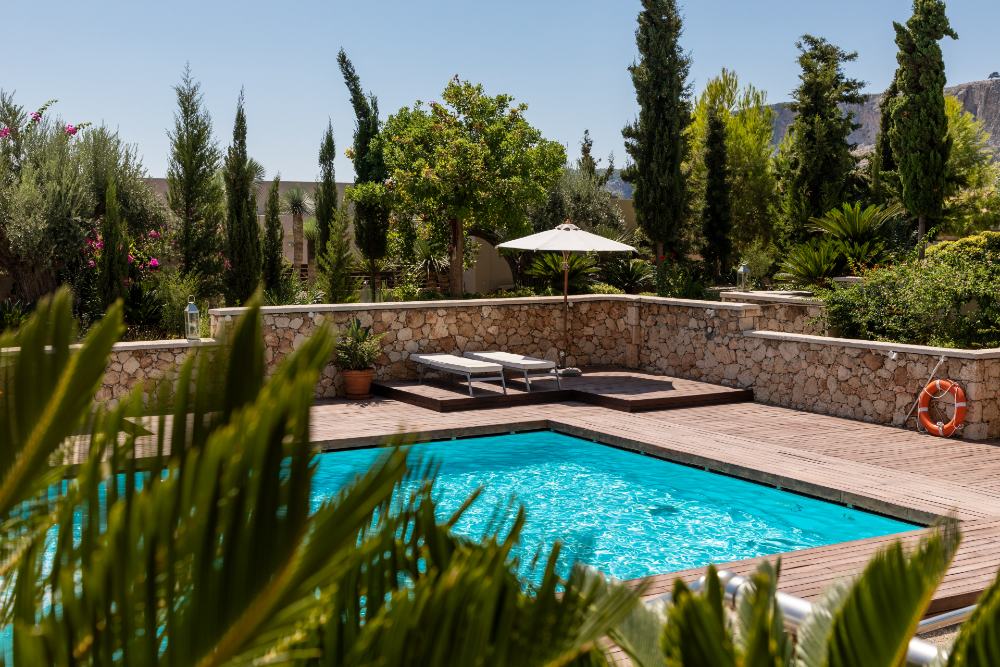 Think long-term
You also have to think long-term when it comes to installing a pool. The short-term of jumping in nice, cool water when the sun is blazing is amazing, but you have to think about how much you can maintain. Pool maintenance costs vary a lot depending on the type of pool you have and if you are doing all the maintenance yourself or hire a pool pro.
A pool can bring value to your home if it is properly maintained. However, if it is not properly constructed and maintained, the opposite can happen and a poorly kept pool can decrease your property value. You need to put your pool's maintenance into your yearly budget and make sure it is something you can upkeep.
Enhance the aesthetic
Another thing to keep in mind regarding the pool is the added cost of landscaping. While having a pool in the middle of your back yard is great, having a tranquil oasis or a fun hosting area might be better yet.
Think through what kind of vibe do you want to give to your pool area and do the landscaping accordingly. You need to choose trees to either shade your pool or not and whether or not you want a stone border or a wooden deck. Proper landscaping can enhance the aesthetic of the pool and create a space every family member will enjoy.
These are just some extra things that a putting a pool into your home or buying a home with a pool entails. If you don't do your research and consider everything that comes with a pool, you may not be ready for the responsibility.