We are just a month away from Spring! I know a lot of people who have already started thinking on their gardens and also germinate the seeds. Having a garden can be a very rewarding experience for homeowners. Doesn't matter if you have just enough room for a balcony garden or are lucky and have space for a huge flower garden, it is like an extension of your home that you can cultivate and design in whatever way you want it to be.
I have to say that creating a garden takes time, money and a lot of patience. While we can't do much about the time and the patience, we can save some money. There are always ways to create the garden you have always dreamed of even if you are on a budget.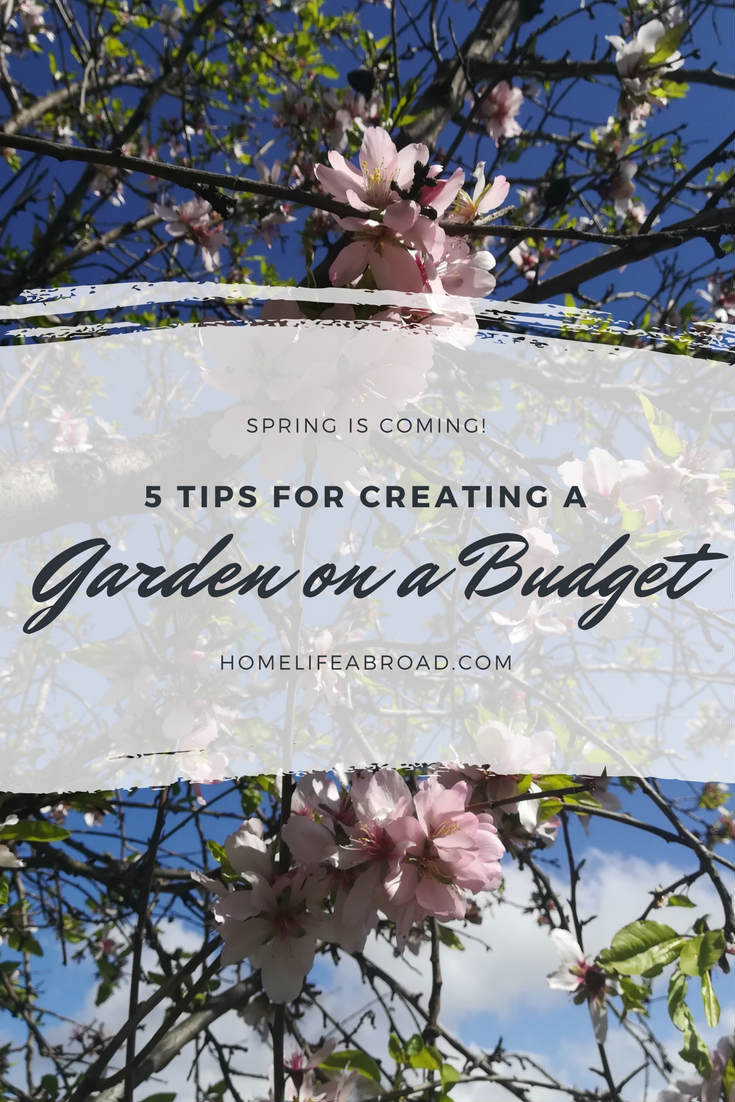 Learn the basics of gardening
Before you start gardening, the first and most important thing that you need to know first is to learn the basics of gardening. Know the important details first in order to avoid costly mistakes in the future.
Get some gardening books, read articles online, or join a local gardening club. These are great ways to get to know the basics of gardening and learn from experienced gardeners as well.
Rent the equipment
A healthy soil is important in order for your plants to grow healthy in your garden. You will have to begin with tilling and digging out your soil before you can put in some plants. You will also need to do tons of digging if you are planning to add a pond or create a shed or additional construction in your garden.
If you do not have the equipment or garden tools for this, you can borrow them from your friends or there's always an option for renting the machinery. You don't have to buy all the garden tools and equipment if you will not be using it often, so renting one would be the wisest choice especially if you are on a budget.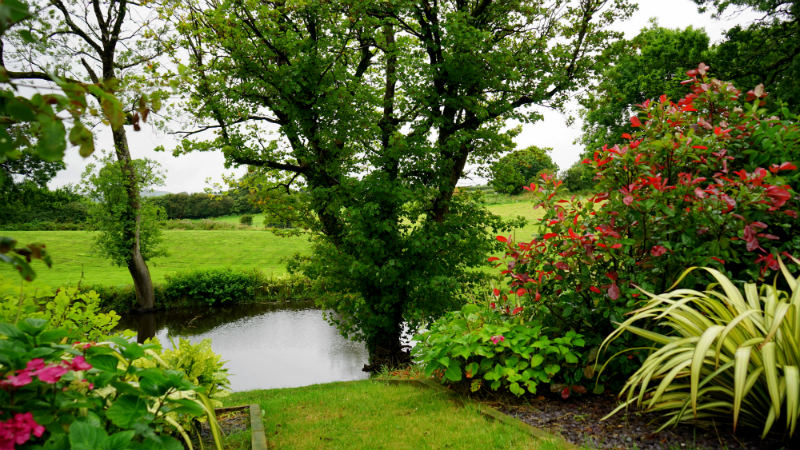 If you need heavy machinery, the budget-friendly option would be to use different John Deere & Caterpillar excavator rentals than hire somebody to do it for you.
Grow your own plants
At very little cost, you can easily grow from seed and take cuttings. It's a more cost-effective option compared to purchasing already grown plants from the market.
It's fairly easy and anyone can do it. It does take time, but when you grow your own plants, it will save you a lot of money. If you have kids, I totally recommend you to involve your kids in this project too! It's a perfect opportunity for learning and hopefully, they get the gardening bug, too.
You'll have to learn the ins-and-outs on how to grow healthy plants that can survive the weather and pests. If you're plants are being constantly devoured or harmed, you may have to call a pest expert rather than taking the DIY route.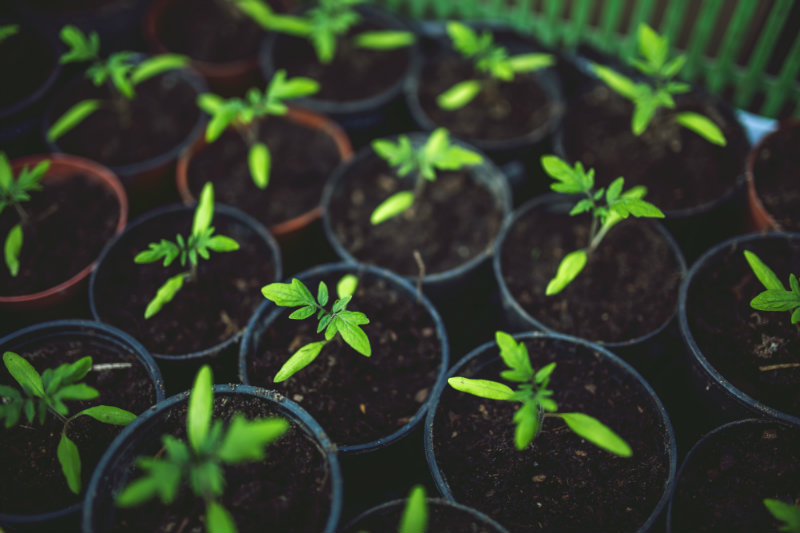 Germinating the seeds yourself will help you to save tons of money!
Make your own compost
Rather than paying for it, it would be more economical if you make your own compost. It has tons of benefits for soil and it also helps you to recycle. The compost pile can be easily made using chicken wire and fencing posts. Then you will just need to have a mix of greens (nitrogen-rich materials) and browns (carbon-rich materials) for your compost.
Greens include filter paper, grass trimmings, vegetable & fruit peelings, coffee grounds, and fresh manure. Browns, on the other hand, include twigs and shredded branches, old flowers, sawdust, brown leaves, egg shells, shredded newspaper and tea bags.
Try to make the most of the materials that you have
This is the best way to get your creative juices flowing. For instance, old buckets, cans or plastic containers can be used to plant herbs or flowers, wood pallets can be used to grow plants vertically or for building garden furniture and stones can be used to create walking paths.
If you don't have many materials to work with, you can also check Facebook groups or Craigslist to see if you find materials you might need.
Looking for more ideas? Check out this great post on 17 Great DIY Landscaping Ideas on a Tight Budget!
Do you have a garden?