Carnival is here and we're all enjoying the good vibes, dancing and excitement of the holiday!
I'm in South America right now – here to celebrate the best time of the year: carnival season. Parties abound, the smell of barbecues fill the air and we're all looking forward to the parades.
The best part about Carnival is the beautiful costumes – colorful, exciting and creative, dancers adorn parades with these stunningly creative garments.
But it's not only dancers who are looking this colorful – carnival costume parties are all the rage as well.
I always go all out and created my own costumes, be it for Carnival, Halloween or Comicon-type events. This year, I wanted to go all out and create my own beautiful peacock costume.
Peacock costumes are very easy to put together. Plus, the lush greens with splashes of gold and teal are a fun way to show any creative side.
DIY costumes are always better than store bought. First of all, no one else at the party will have the same costume. Secondly, you can tailor it to your own personal style. You're in complete control! Third, it'll most likely come out cheaper. Pre-made, quality costumes are expensive!
If you're making a DIY costume, it'll take a little bit of research on knowing what to buy to be able to pull off a fantastic peacock costume.
After creating my own costumes for years, I know the ins and outs of DIY costumes. So let me guide you the the top products for a DIY peacock costume that'll have party guests saying, "Wow!"
Pin it!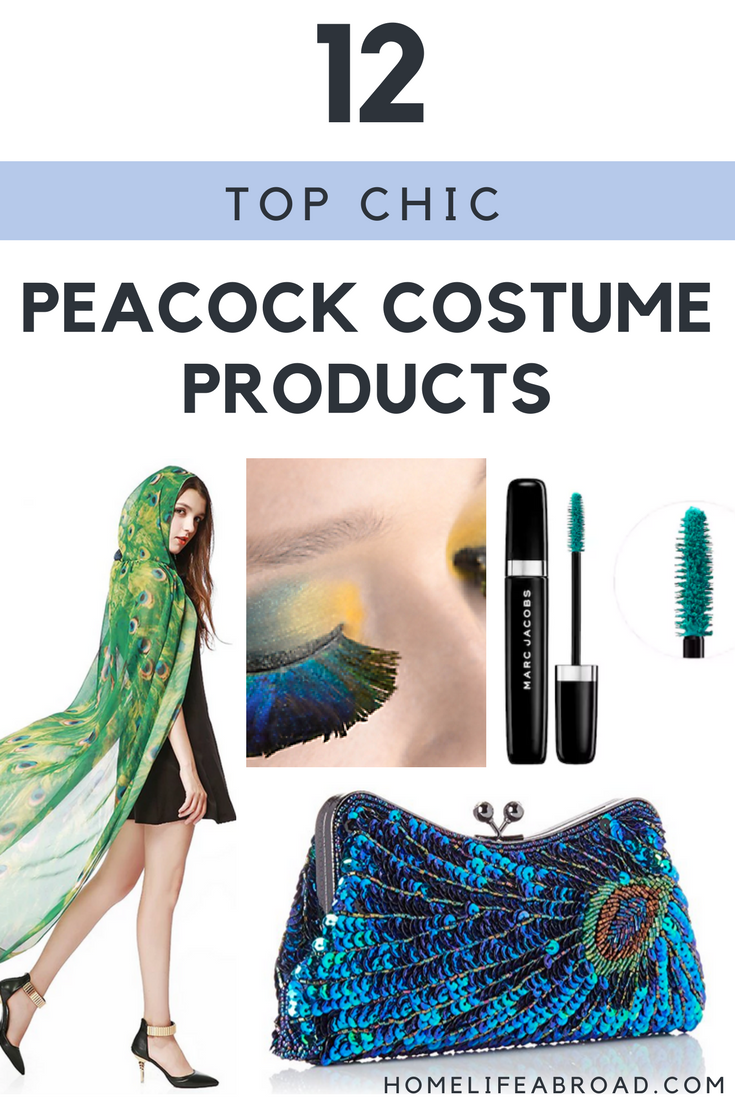 Peacock Feathers in Bulk
To start off, you'll probably need peacock feathers. You can buy artificial peacock feathers or natural peacock feathers, depending on which ones you prefer.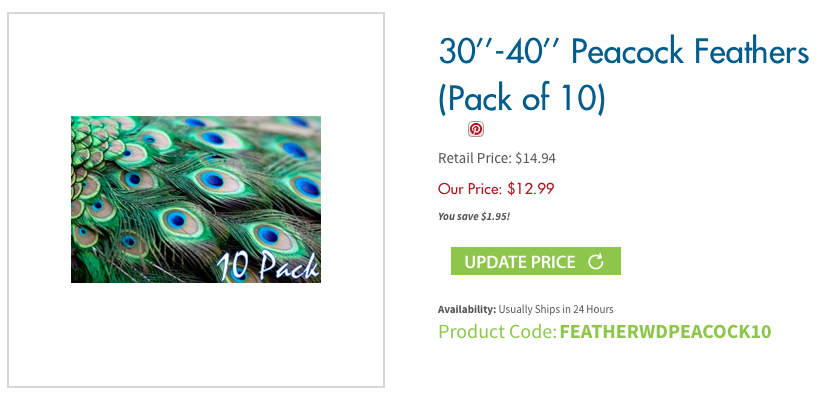 Buying peacock feathers in bulk or wholesale is the best idea, because you'll probably need a larger amount depending on if you're creating a headband or an entire dress. These feathers in particular are from Wholesale Floral (they have a 10% off coupon code here) but you can find them at any wholesale flower retailer.
There are so many options for what you can do with feathers and it's hard to imagine an impressive peacock costume without peacock feathers of some sort.
Nail Art Stickers
When it comes to a costume, it's all in the details. That's why these Peacock nail art stickers from Gamiss (codes here and here) are a must for any peacock costume.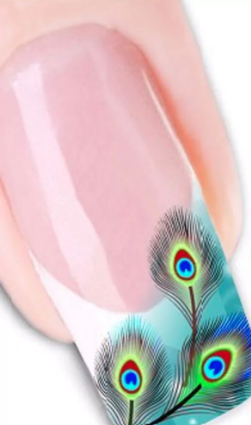 These nail stickers are so cute and they go on easy. The feathers are delicately drawn with thin wisps and bright colors.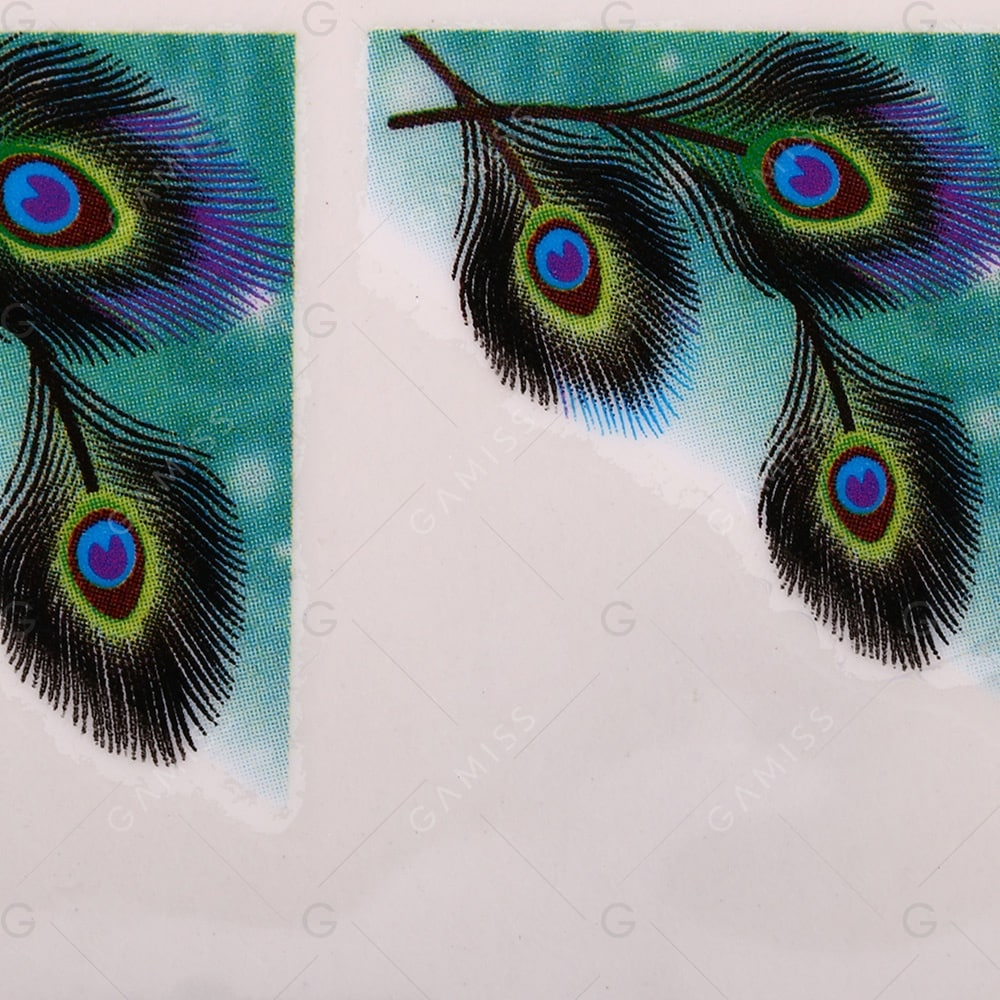 The application is easy. Make sure you start out with clean and cut nails. Paint your nails the color of your choice. This will be the background color, so we recommend a neutral shade.
Trim the nail stickers to the shape of your nail, plunge in water, slide out the bottom plate the sticker is on, and place the sticker on your nails (preferably using a tweezer).
There's a bit of an art to this, but it should work out the first time. You could buy a few packs just to make sure. They are under 2 bucks, so even if you bought a few packs, it shouldn't cost too much.
Peacock Cape
If you need something to throw over your peacock costume, this peacock cape (also from Gamiss) could be the perfect accompaniment to your costume.
With this cape, you can accessorize with peacock items and wear a simple dress. Or use this as coverage when going from place to place throughout your night.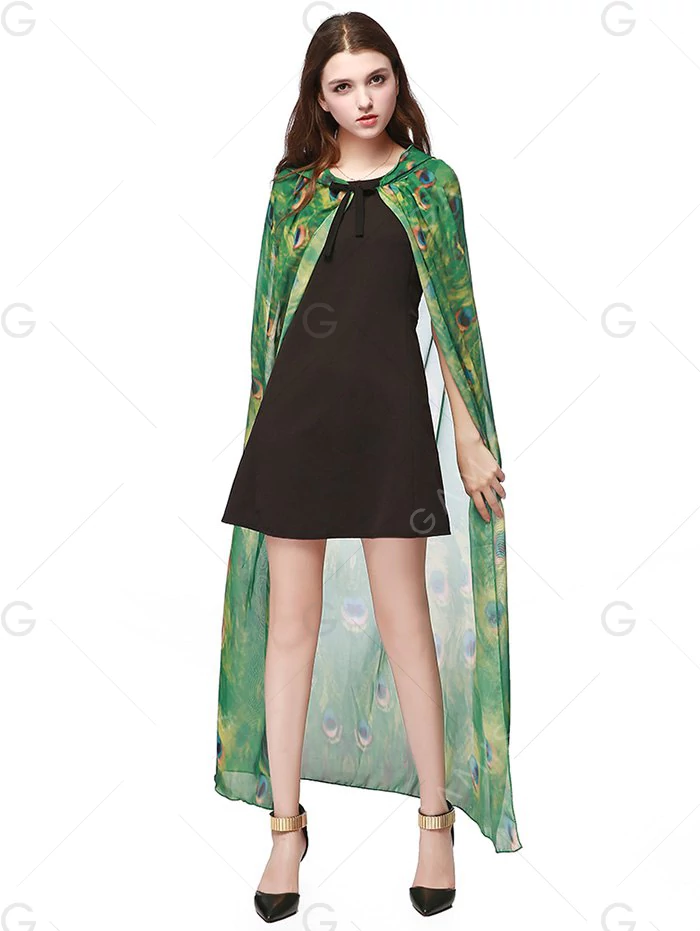 Look as whimsical as a real peacock by donning this style over whatever you choose to wear for your peacock costume.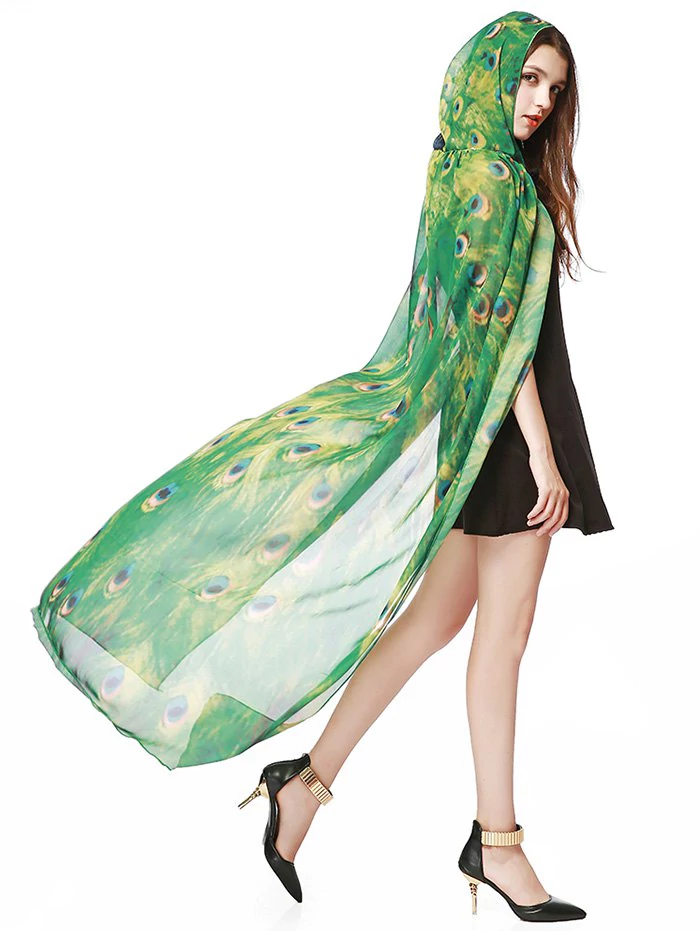 Peacock Skirt
If you don't want to put together an entire outfit from scratch, you can buy an already made peacock skirt with peacock feathers attached and go from there. This one's from Etsy (discounts available here and here).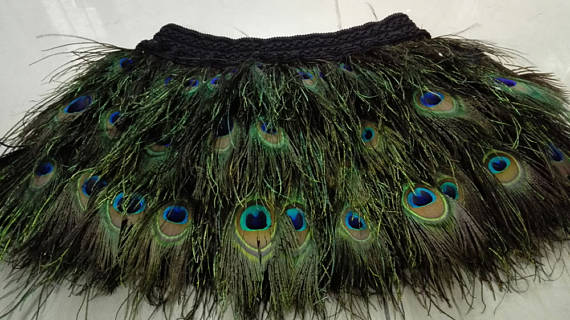 Pair this with a black or teal top to tie in the blues.
With this skirt, you can wear other accessories that add up to a complete DIY peacock costume.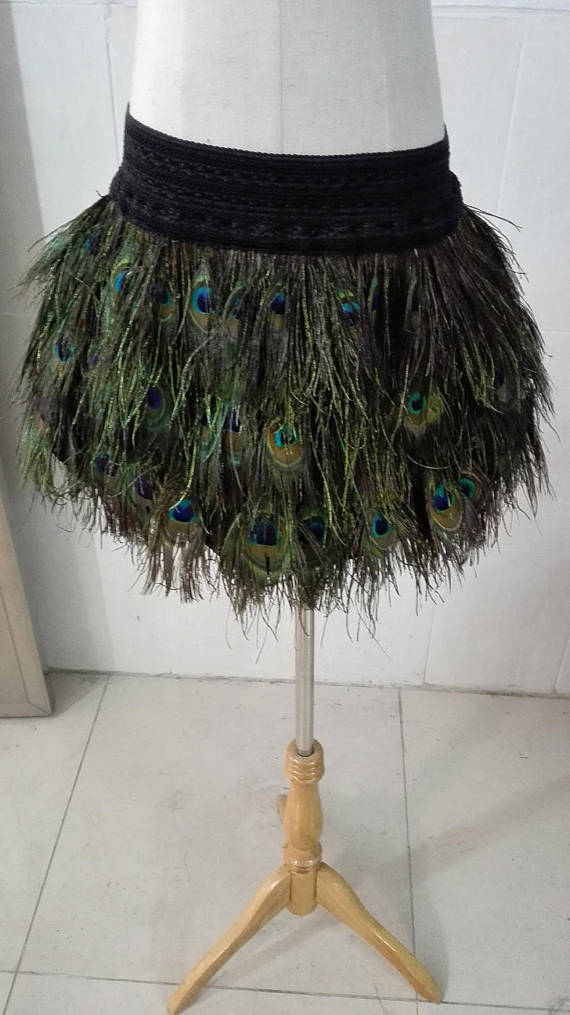 Peacock Purse
In a DIY peacock costume, you're most likely not going to have pockets for your stuff. You'll need a purse. A regular black purse will do, but something a little more along the lines of the costume theme would be better.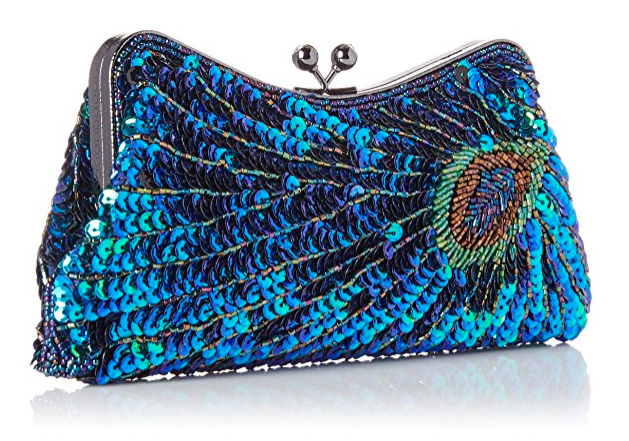 This peacock purse from Amazon is ideal for a costume, but not only that, you can use it after costume time is over! Best of all, you can find Amazon discount codes on websites like Dealspotr and RetailMeNot.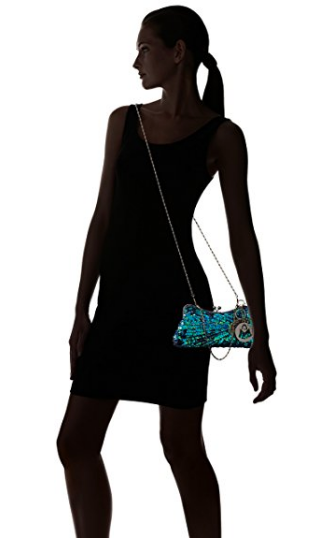 This clutch is so cute on its own. It'll easily hold your phone, cards, lipstick, and everything else you'll need (especially an emergency glue bottle for your DIY peacock costume!).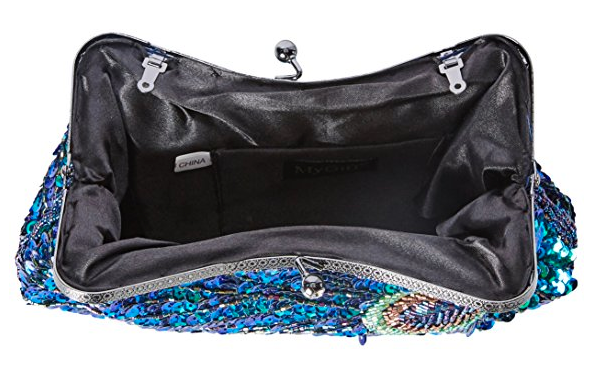 Fabric/Craft Glue
Back to the feathers. In order to stick feathers onto fabric, you're going to need a heavy duty glue.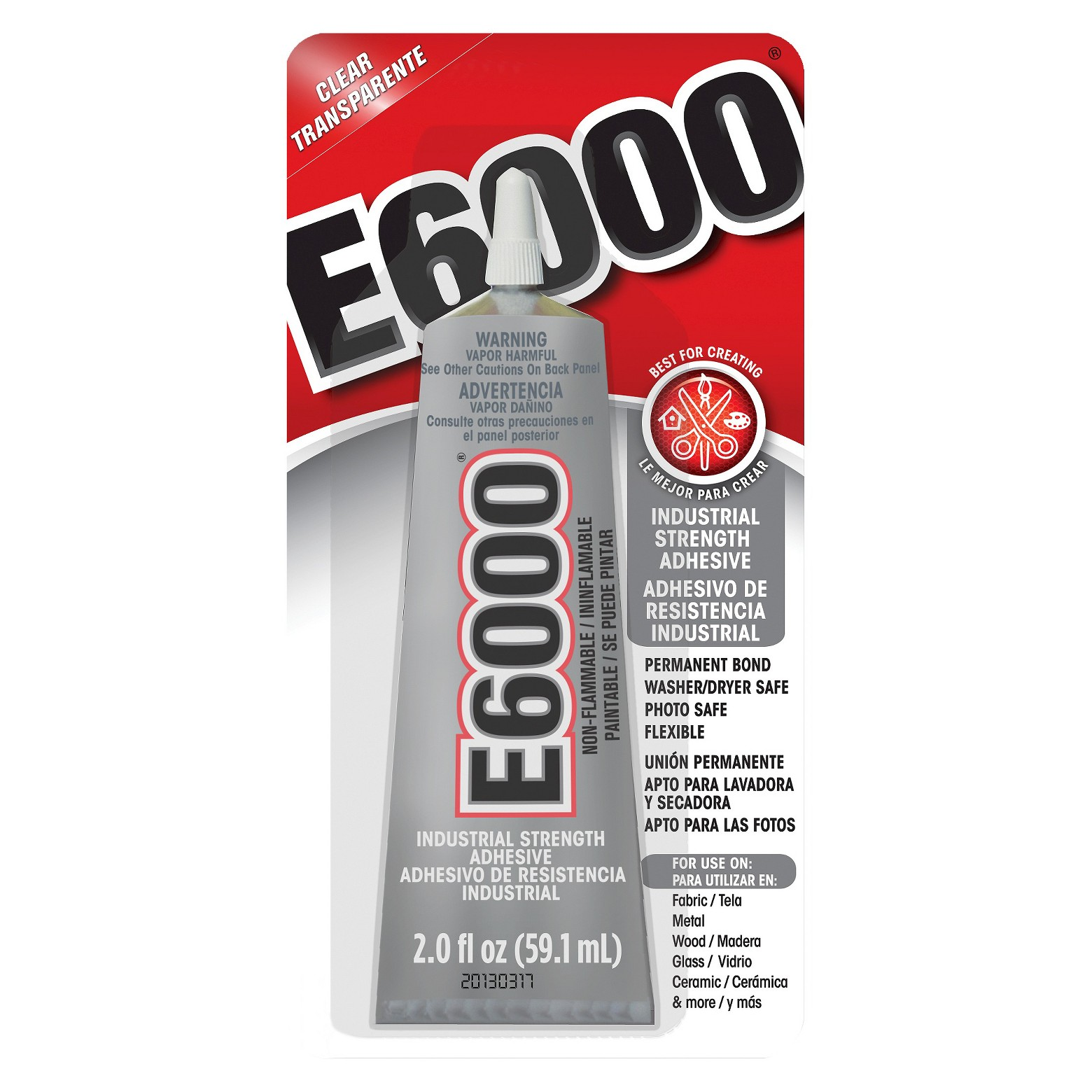 Stores sell this everywhere, so you can easily get it and for cheap. This glue is multi-purpose so it can be used with ceramics, wood, glass, metal, so it'll certainly work with feathers on fabric. This glue will even withstand washing and drying.
If you're worried about this glue bring too strong, you can try Aleene's Flexible Stretchable glue (codes here and here).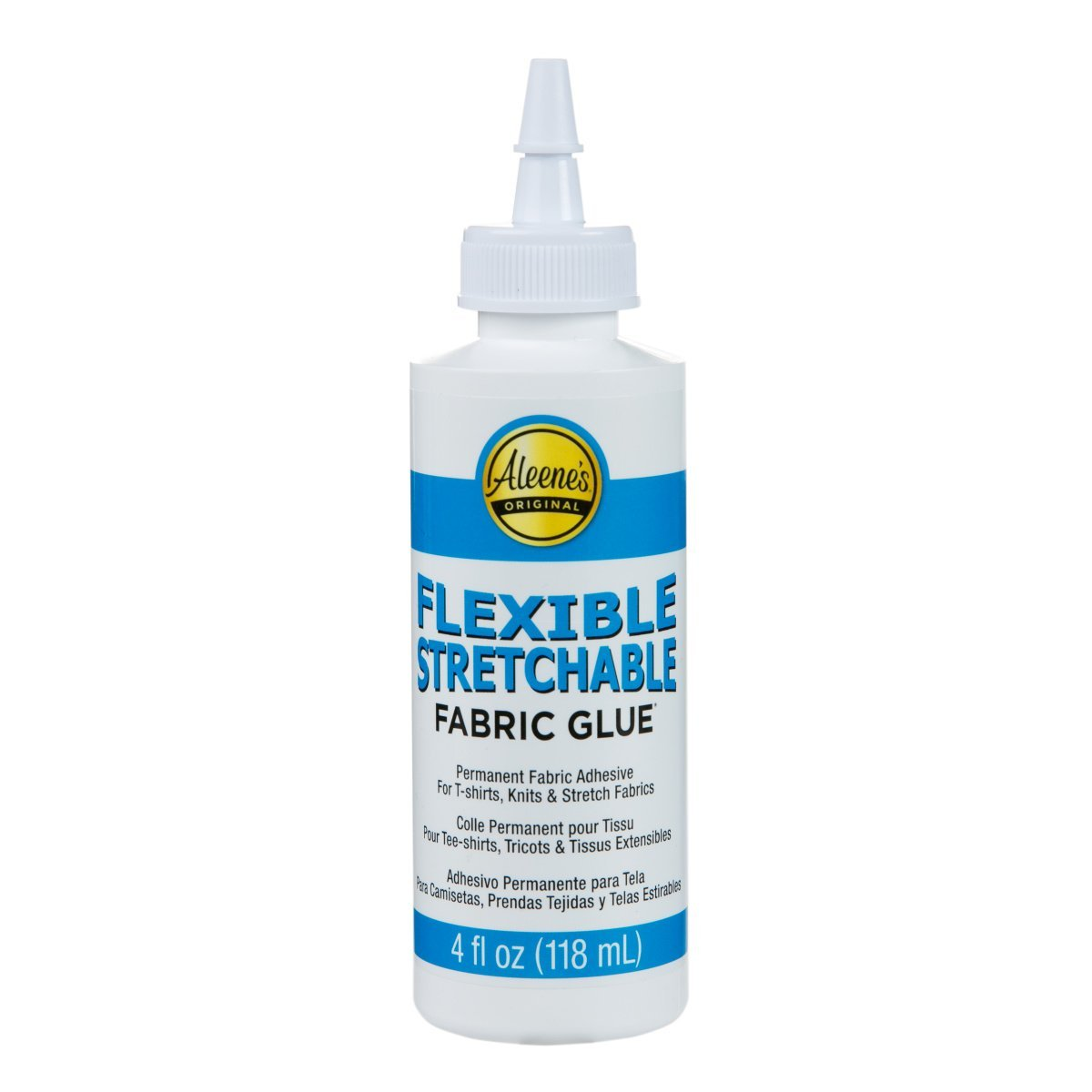 It all depends on what your base will be for the feather application.
Peacock Face Decal
Take advantage of a wild makeup opportunity by painting your face with peacock related art. If you're not the most artistic, you don't have to worry about drawing your own art.
Make it easy on yourself and buy a peacock face decal like this one.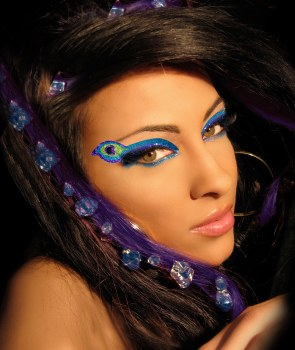 This will add so much flair to your already awesome DIY peacock costume. Pair this with oversized false lashes, and it'll look sensational.
Peacock Eyelashes
Ok, you asked for it. How about just getting peacock eyelashes?!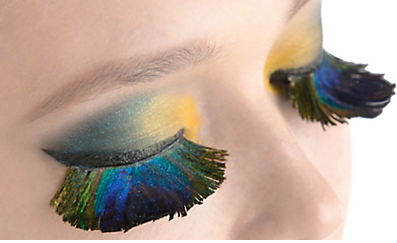 Combine the idea of oversized eyelashes and peacock face decals into one. You can go crazy with colorful peacock colored eyeshadows, too!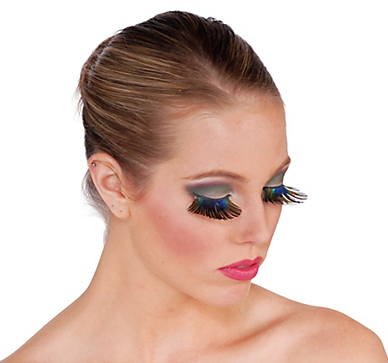 This looks glamorous and will definitely up the ante on that DIY peacock costume. You can find these particular lashes at Party City (they're offering a 10% off code here and some product related deals here).
Peacock Teal Mascara
Maybe you want to keep it a little bit more subtle with the face decoration. In that case, get a simple peacock teal colored mascara to tie it all in and let the rest of your costume get all the attention.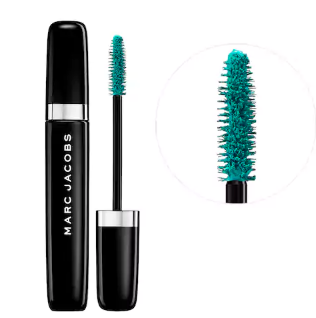 The official color of this Marc Jacobs mascara is called Peacock 40 – Whirlpool Teal, so it was made with the beauty of peacock colors in mind. And you can get it at your local Sephora (codes here & here).
Peacock Shoes
Don't leave the shoes out! A great DIY peacock costume is detail oriented from head to toe. That's why these cuties from Overstock.com are a wonderful pick.
I know… fashion on Overstock? Isn't that site for furniture? Well, they actually have a lot of great clothing, and frequently offer fashion deals and flash sales.
There is a surprisingly large amount of peacock related shoes on the market online, so browse and find ones that match your outfit and your personal style.
With these ones, however, you can wear them long after Halloween. They're just so cool!
Start Crafting!
Now that you have all the products you need, it's time to start crafting an amazing peacock costume. Everyone at the party will be in awe. Let everyone know how talented (and awesome) you are at creating your very own costume, and dance the night away as a peacock!