*I partnered with Solatube on this post and it has been sponsored in compliance with FTC requirements. All thoughts and opinions are my own.
I understand that in some climates big windows are not reasonable but I need my natural daylight! Whenever we have moved (and I have had a say) we have gone for apartments with plenty of light and big windows. Not just for the luminous rooms but also with the idea of saving on our electricity bills. The more natural light your home has, less artificial lighting you'll need and that means less electricity is consumed.
But even the most luminous homes sometimes lack lighting in some spaces. Bathrooms, laundry room, walk-in closets, and hallways being the most typical rooms without much natural light. Sometimes we think that it's normal that these spots are dark but actually, there is a great solution for those dim spaces – Solatube tubular skylights!


Solatube Daylighting Systems have been offering affordable high-performance lighting solutions for more than 25 years. They work with residential and commercial projects all around the world.
We believe everyone deserves to experience the benefits that bright, beautiful and free daylight has to offer. That's why designing high-performing, cost-effective and affordable daylighting systems that reduce electricity use and energy costs is not only our job, it's our passion. – Solatube
Since the 1980's they have been perfecting the materials, technologies, and engineering to create products that deliver the highest quality daylight at the greatest output. They have perfected the capture and transmission of the sun's rays indoors that way bringing daylight to spaces where traditional skylights and windows can't reach.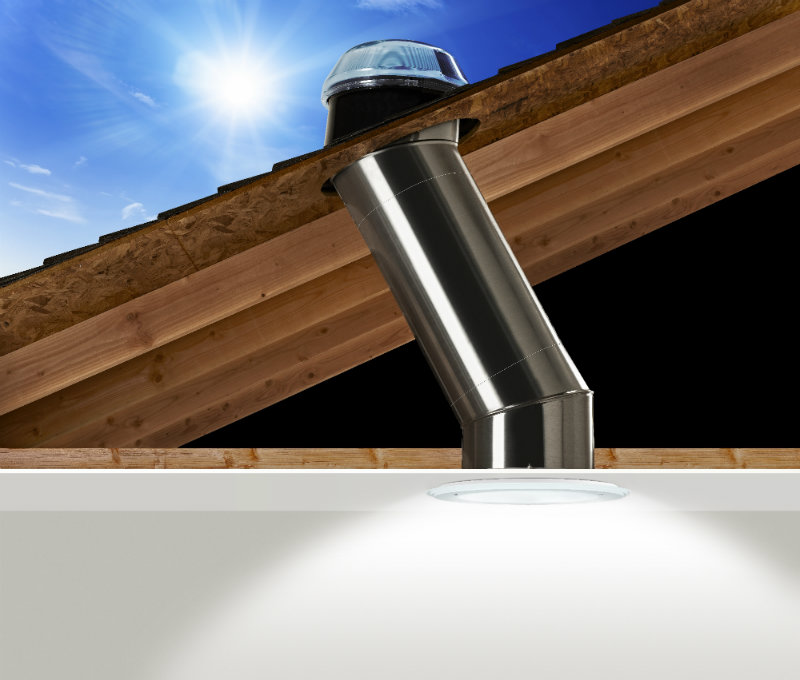 Solatube tubular skylights are modular that's what makes them really easy to install and no structural changes are needed. The Daylighting Systems are designed to control infrared rays so that the interiors do not overheat and also the UV rays so that your furniture and fabrics do not fade.
What I find really interesting about the Solatube Daylighting Systems is that they can also be used as design elements. You can use them to create different lighting effects or illuminate specific elements (living walls, aquariums, etc.) with this system. They also have different decorative fixtures to choose from!
How does a Solatube Daylighting System work?
From sunup to sundown, the Solatube Daylighting System captures the sun's rays using an optical dome mounted on the roof. The light is then transferred downward through proprietary Spectralight® Infinity, the world's most reflective tubing. Designed for minimal light loss, it also easily maneuvers around obstructions with no structural changes required. When the light reaches the interior, it is delivered evenly throughout the space through specially designed Solatube diffusers and/or Decorative Fixtures.
Just take a look at these before and after images! Isn't the change amazing?!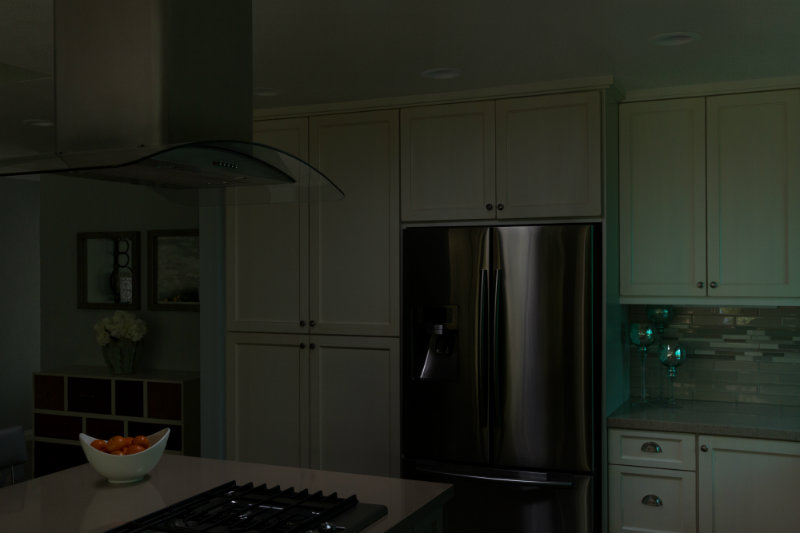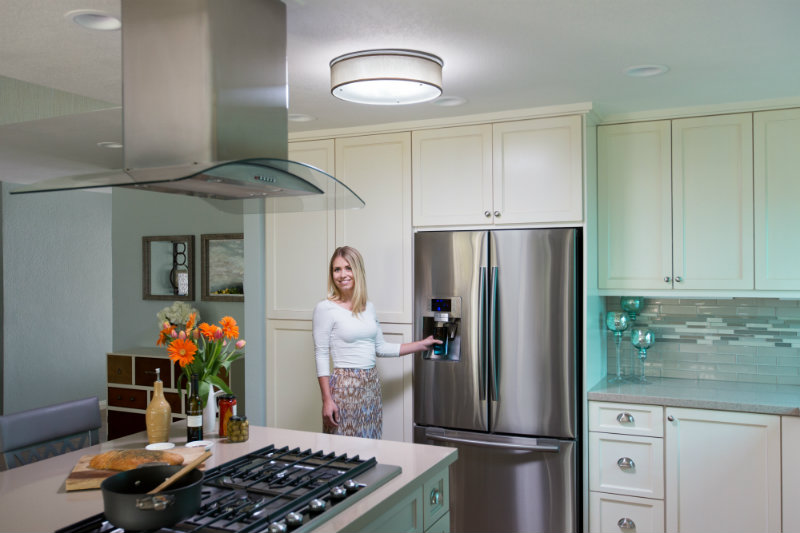 I also recommend you to check out this video how Solatube tubular skylights are installed. You'll see how fast the process is and what a difference these lights make!
Why choose Solatube tubular skylight:
brighter rooms
easy and quick to install
stylish design
no structural changes needed
smaller electricity bill
cost little to nothing to operate
reduces energy use
eco-friendly
leakproof design
need almost no maintenance
It might be a little bit different than any other usual gift but I'm sure that all the homeowners would be excited to receive the Solatube Daylighting Systems as a gift. Who would say no to smaller utility bills, brighter rooms, and to almost no maintenance?
What space in your home needs more light?