Failure is a part of life. It teaches life lessons and helps people grow. Failing is painful for you and the people around you. Recovering from drug and alcohol addiction isn't easy, and relapses often occur. It's important to remember that you're not a failure if you experience a relapse. You've had a setback and you can still get back on track with your sobriety.
Relapses Are Often a Part of Recovery
The National Institute of Drug Abuse estimates that as many as 60% of people with substance abuse problems will experience some kind of setback, often in the form of relapse. Clearly, relapsing from drug addiction isn't uncommon. Several reasons cause people to fall out of recovery altogether. Stressors are a common cause of this.
One of the key components of drug and alcohol addiction rehabilitation is teaching patients to find healthy ways to deal with stress and other situations that can arise. While counselors and other professionals can hope your life stays stress-free, they know it's not possible and will need to help you learn how to cope without the use of substances. Life has its ups and downs, and so does recovering from addiction.
The best way to handle situations that would normally result in drug and alcohol use is with positive coping strategies, which can include,
Speaking with your counselor
Attend an AA or NA meeting
Talk to a close friend or relative
In addition, work on healthy tasks to help your mind and body through stressful situations, such as
Exercise
Creative projects like painting, and arts and crafts
Meditation
Yoga
Write in a diary
It's Okay to Ask for Help
Recovering from any serious condition takes time, patience, and support from loved ones. When you leave rehab, the program's case managers help make sure you have a complete support system to reduce the chances of relapses.
Withdrawal symptoms are a common reason people suffering from addiction turn back to drugs. Not only are these mental, but they're also physical. Detoxing your body from some prescription medications, such as opioids and illicit drugs like heroin and meth, is physically painful. Withdrawal signs vary by what, how often, and how long you've been using. Typical responses to opioids include,
Muscle pains
Stomach discomfort
Anxiety
Fever and chills
Tremors
Depression
Diarrhea
Vomiting
By seeking help following a relapse, you can get help with these conditions. Additionally, you may qualify for medications to help ease cravings and improve the chances of a successful recovery the next time around.
Sometimes the first treatment didn't fit you right. Addiction isn't like other medical conditions. What works for some patients may not help others. By stepping back and taking a new approach, your failure is just one step in your treatment that you've overcome when you don't give up.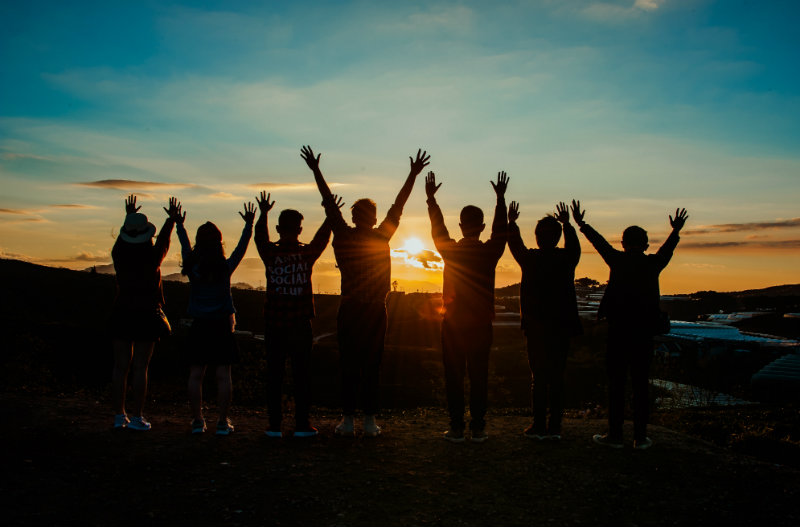 You Have Options
It's not a failure to have to go back to an alcohol and drug rehab facility for more help. You may not even need residential treatment. Depending on the severity of your relapse, it might be possible to skip detox and inpatient programs and attend a partial hospitalization or intensive outpatient therapy. Both options allow you to get help without leaving your family or losing time from work or school. Aftercare transitioning can take place during the day or night to fit your schedule.
During outpatient care, patients can still get assistance with detox, receive medications to relieve withdrawal symptoms and reduce drug and alcohol cravings. Additionally, you'll continue to attend 12-step meetings, individual and group counseling sessions, and meet with a case manager to track your progress and keep you on a plan for continued sobriety. To help with your commitment, most outpatient services include random drug and alcohol testing.
Learning from Relapses
Don't consider this a failure. Instead, see it as a learning experience to prevent future drug and alcohol relapses. Most substance abuse specialists say, "Think of relapse as a stepping stone" because your learning to handle setbacks is progress without giving up. You may feel like a loser or a bad person for letting down your friends and family. But when you get right back up and work to get sober and stay clean again, you're giving them more reasons to stand by you and cheer your recovery along.
If you've experienced a relapse and are feeling down, stop. A step back doesn't mean you can't go forward. Use this as an opportunity to learn from your mistakes and say to yourself, "Never again." Above all, forgive yourself for the relapse, you're only human, and addiction is a serious disease that steals lives.