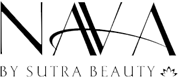 I have naturally big, curly hair, so it's a lot of fun to drastically change my look by straightening it. Unfortunately, finding a hair straightener that works with my hair hasn't been easy… until now. I was so excited to try out the Nava hair straightener for the review, and the quality has truly blown me away!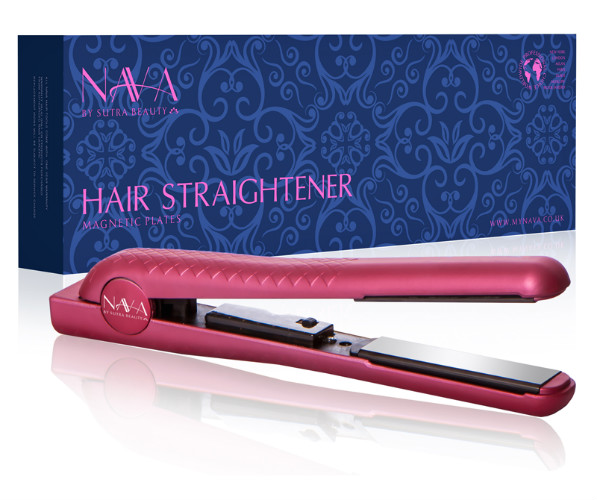 First, let's talk packaging:
The box is beautiful. I usually throw boxes away, but this one I'm keeping. It's sleek and has a beautifully embossed pattern surrounding it. The colors are perfect and I'm impressed with the overall design. I love the fact that it has a magnetic clasp to open and close.
It causes a great first impression. You can tell whatever is within is high quality based on the box alone.
The straightener:
I'll put this very clear from the get-go: this is by far the best hair straightener I have ever used. And no, I'm not saying it because Nava kindly gave me a chance to review it. For a fact, this hair straightener blows all others out of the water.
The straightener's size is perfect for me – not too big and not too small. I hate bulky, big hair straighteners, they're difficult to work with. This one is just the right size and it feels almost like satin to my fingers. It's a gorgeous straightener – the color, the design and even the logo are stunning.
I don't have the easiest hair to straighten since I have curly, puffy, frizzy hair. It usually takes me a long time to get through it all but I swear – it took 3 minutes to do half my hair with the Nava straightener. I couldn't believe it either. It also got each lock of hair almost perfectly straight on the first go… not an easy thing to manage with my hair.
I love the fact that I can set a temperature with a temperature control. That way, I can ensure that I won't burn my hair but get the right temperature to keep it healthy. There's also a light indicator which lets me know when the straightener reached my selected temperature – very handy. It heated up fast as well… no waiting around aimlessly.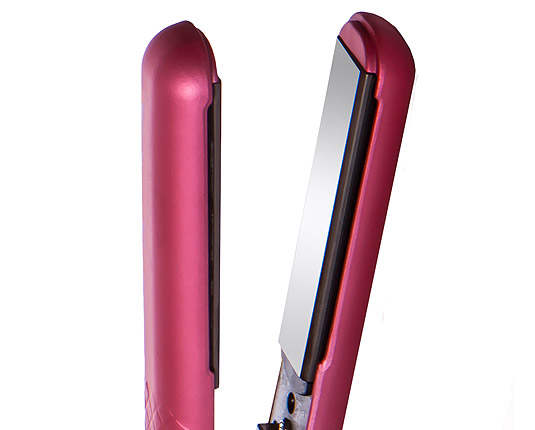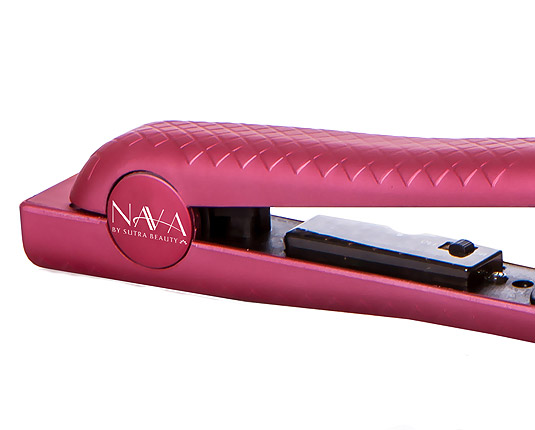 The metallic plates were super smooth on my hair and glided through easily. I like the bounce of opening and closing the straightener; it's easy on my hand and doesn't get stuck like other straighteners. I can't say enough about the swivel cord… it goes 360 degrees so there was no tangling of the cord or issues moving around or getting to different areas of my hair.
As if that wasn't good enough, they also offer a lifetime guarantee… no kidding! If anything ever happens to this straightener, I'll be replacing it for sure. It's not often you find a product that works so flawlessly with your hair.
Key features of the Nava Hair Straightener:
Lifetime Warranty
Designed with 100% solid ceramic plates that distribute heat evenly across the iron.
Uses FAR-Infrared Technology which is a type of heat that doesn't damage the hair, leaving it gorgeous, healthy and strong.
Adjustable temperature from 140F to 450F.
Normal retail price of £99.99 – UK intro price of £79.99.
Free shipping & handling in the UK.
Find Nava on:
Facebook | Twitter | Instagram | Pinterest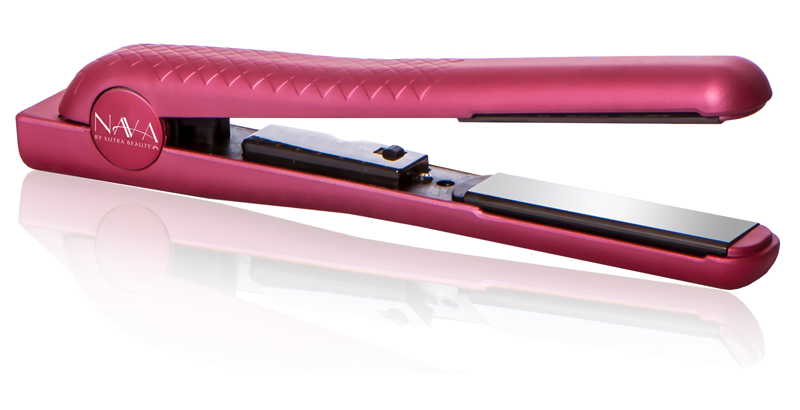 Soon to come on November 11 – a Nava Hair Straightener giveaway for 3 lucky winners!
Disclaimer: I received a product in exchange for a review. However, this did not influence my opinion on the product or the review.