Nava is offering three lucky winners one of their newest Nava hair straighteners. Each hair straightener sells for £79.99 ($125) but you can win it for absolutely free! To participate in the giveaway, just subscribe to their mailing list and that's it – you're in the running for a free hair straightener. Plus, once subscribed, you can also participate in their future competitions and giveaways!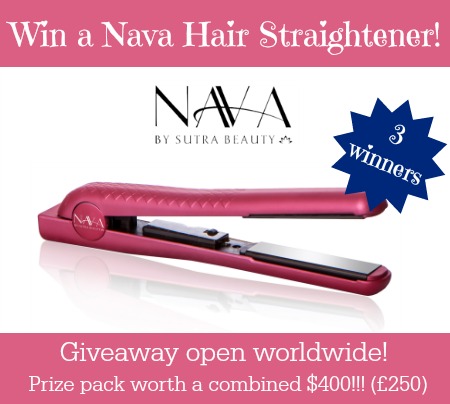 If you want to see the straightening power of the Nava, just check out the reviews here, here and here. Nava's hair straightener is high quality, beautiful, and keep your hair healthy & strong.
Prizes: 3 winners will each receive a Nava Hair Straightener
Giveaway expires Dec. 2 and is open to all worldwide!
Hosted by International Giveaways, Home Life Abroad, and All the Frugal Ladies.