*Disclosure: Please note that some links may be affiliate links and we may make a commission if you purchase a product after clicking on a link. This doesn't affect the price, but we appreciate your support in this way!
I really like reading posts about products people have bought. Yes, I'm nosy like that! But I also find that it's a really great way to learn about new products and I have to admit that I have bought a lot of things after seeing haul posts.
So I thought that I'll share with you some of my recent buys from a site called iHerb. It's an online retailer that sells nutritional supplements as well as beauty, cleaning and food products. A wide range of their products is eco-friendly! They ship internationally and also accept PayPal.
Use iHerb rewards code ZVM991 and you'll get 10% discount on your first order!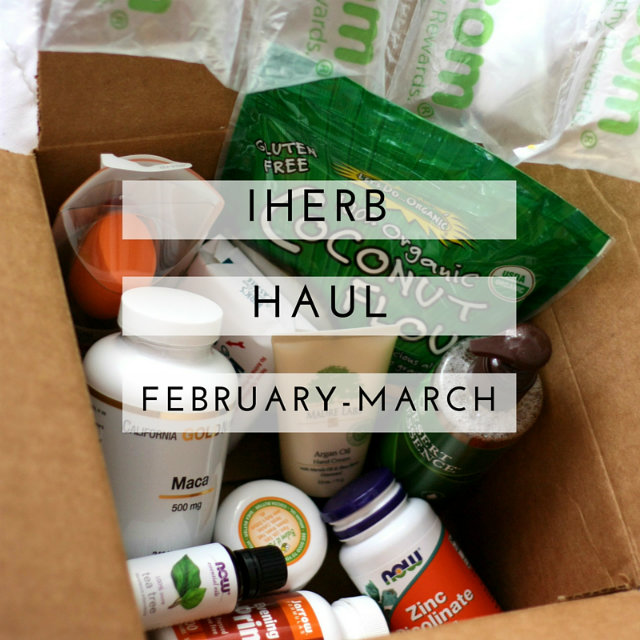 I have made 2 orders this far and they take around 4 weeks to arrive at the Canary Islands. By the way, you can use this link or iHerb discount code ZVM991 to get 10% discount on your first order. So here are the iHerb haul products I have bought from the site during the months of February and March.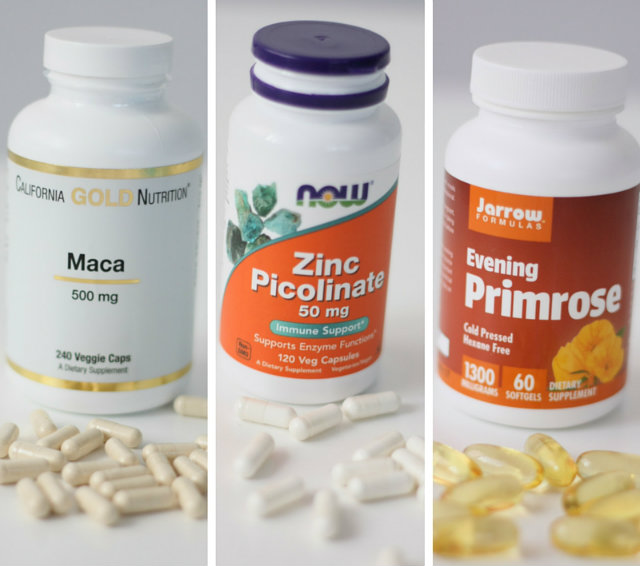 I bought these 3 supplements to help with my skin. I have a combination skin and I'm prone to breakouts. I'm 31 and some days my skin looks like it belongs to a teenager. It's awful! I did hope that changing my diet to paleo would help with the breakouts, but sadly it did not help at all. So I have been reading about getting a clearer skin and these 3 supplements come up a lot. I have to say that they have made my skin so much better, and I only have been taking them for a month. Will surely keep taking them!
California Gold Nutrition, Maca, 500 mg, 240 Veggie Caps (iHerb/Amazon)
I bought maca to get a clear skin, but the maca root has a myriad of other health benefits too! It balances hormones and that way treats PMS and I do notice that I'm less moody tan usual during that time of the month. It works wonders with libido (wink)! Maca should increase energy, but in my case, I do not know what tho think, as sometimes it seems that it gives me energy, and sometimes it seems that it does not. Maybe I have to take it during a longer period of time to see the effects. You can read more about maca here!
Now Foods, Zinc Picolinate, 50 mg, 120 Capsules (iHerb/Amazon)
Zinc helps to kill acne causing bacteria, reduces the effect hormones have on skin and zinc is also a powerful antioxidant. The studies have found that zinc regulates your body's hormonal balance and facilitates skin renewal through programmed cell death.
Jarrow Formulas, Evening Primrose, 1300 mg, 60 Softgels (iHerb/Amazon)
Like the other 2 supplements, evening primrose oil helps to produce balanced hormones. It's also used for weight loss, PMS, rheumatoid arthritis, hair loss, and chronic fatigue syndrome. There are many other conditions evening primrose oil can help with.
*We suggest consulting your doctor before taking any new supplements.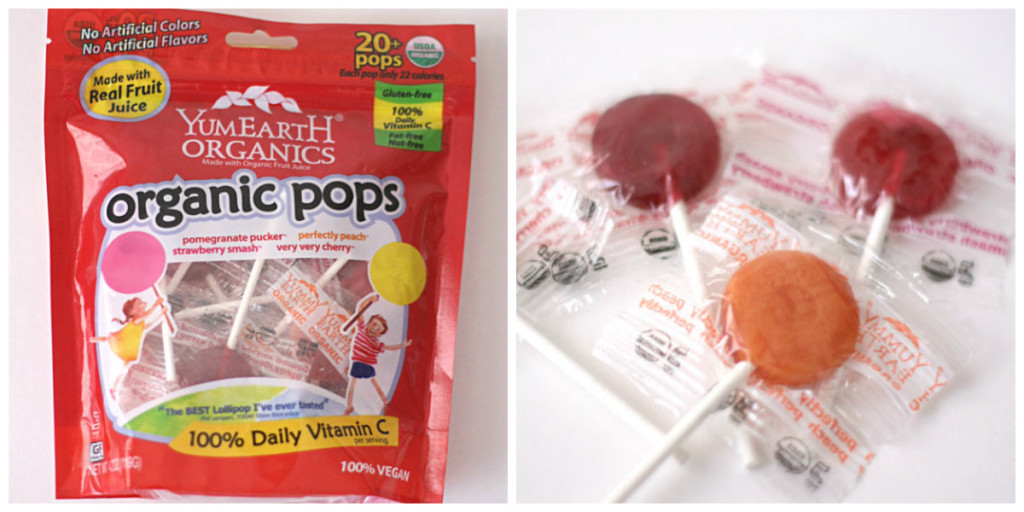 YumEarth Organic Pops, 20+ Pops, 4.2 oz (119 g) (iHerb/Amazon)
These pops are simply the best!! There are around 20 lollypops in the package. It comes with I'll 4 different flavors – Pomegranate Pucker, Perfectly Peach, Strawberry Smash, and Very Very Cherry. The peach and cherry ones are my favorite for sure!
I really love that these pops have no artificial colors or flavors and that they are made with organic fruit juice. YumEarth Organic Pops cover your daily Vitamin C intake and if you are counting calories, know that they are just 22 calories each. I do not have to feel guilty when I give these to my daughter as a treat and my husband loves them as a desert. I sure will add a bigger bag of these to my cart next time I'm ordering from iHerb!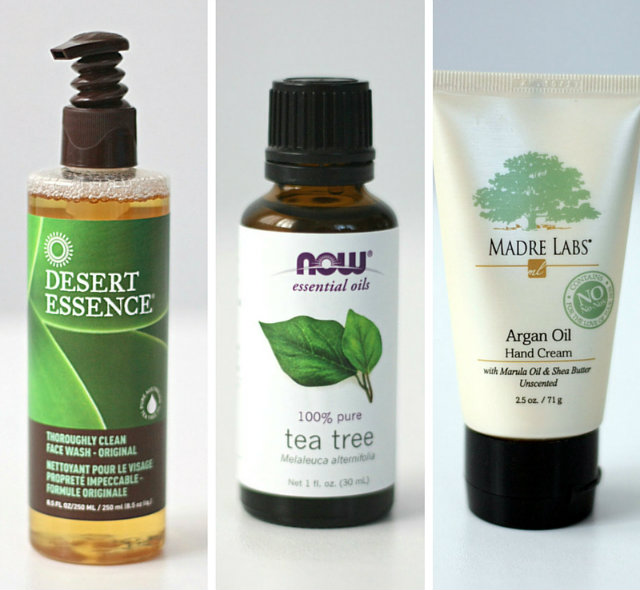 Desert Essence Thoroughly Clean Face Wash – Original, 8.5 fl oz (250 ml) (iHerb/Amazon)
I bought this face wash as my Tea Tree Facial Wash from The Body Shop is almost used up and I wanted to try something new. I have used this Desert Essence face wash just twice for now and it feels nice. It cleans really well and keeps my face squeaky clean without drying it. This facial wash includes pure eco-harvest Australian tea tree oil, coconut oil, awapuhi extract, chamomile essential oil, bitter orange peel oil, and lavender oil among the other ingredients.
It's a little bit too liquidy for my taste and it's not the most comfortable wash to use with my facial brush.
Now Foods Tea Tree Essential Oils, 1 fl oz (30 ml) (iHerb/Amazon)
I finished the TBS tea tree oil and needed a new one. This Now Foods Tea Tree essential oil is 100% pure and can be used for several purposes. I will use it mostly for spot treating the breakouts and also add a couple of drops to Sofia's shampoo to prevent lice.
Madre Labs Hand Cream With Argan Nut Oil, Unscented, 2.5 oz (71 g) (iHerb/Amazon)
iHerb has a "Trials" section where you can find heavily discounted products and samples to try out. This Madre Labs hand cream is of that section and cost like $0.10 so I had to give it a try.
The key ingredients of this cream are amazing – organic jojoba, sesame, avocado, olive oils and argan nut oil. It also contains organing coconut oil and organic shea butter. It's suitable for all skin types and protects skin from environmental damage thanks to a blend of super fruits (açai, goji, pomegranate & seabuckthorn).
I like the scent and the consistency of this cream, but I would not repurchase it for the full price. It takes some time for the cream to absorb, leaves my hands a little bit oily and the effect does not last for very long. It does leave the hands soft, but I have to reapply it often to keep them moisturized through all day long.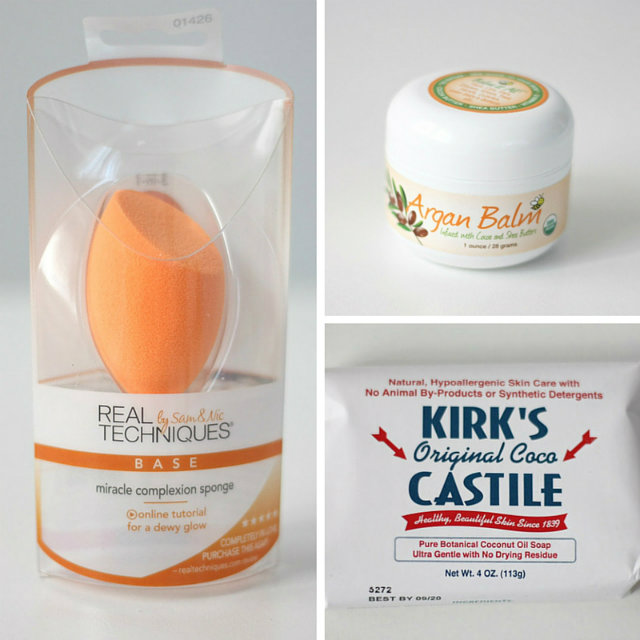 Real Techniques by Samantha Chapman Miracle Complexion Sponge (iHerb/Amazon)
I haven't used this sponge yet, but as it had good reviews, I wanted to give this a try. Let's see if it works wonders with my makeup.
Sierra Bees Argan Balm with Cocoa & Shea Butter, 1 oz (28 g) (iHerb/Amazon)
I bought this balm as it was on sale just for $1. I have used it for my lips and my husband's really dry elbows. It's really moisturizing and makes a great difference after a couple of uses. Contains argan oil, cocoa butter, shea butter and Vitamin E among other ingredients. The top layer of the balm is really hard and it seemed impossible to use, but inside it's all soft and buttery. I do not like the cocoa scent much.
Kirk's Original Coco Castile Soap Bar, 4 oz (113 g) (iHerb/Amazon)
I haven't used this soap yet, but it too had good reviews and I needed something to clean my brushes. Will also try how it works as a facial wash for Sofia.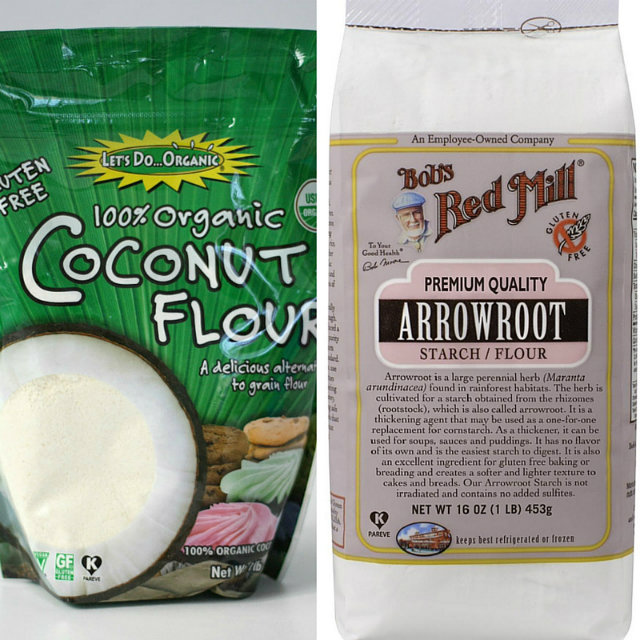 Actually, arrowroot starch is the product what made me order from iHerb in the first place. It's so hard to find it here in Las Palmas (or maybe I don't know where to find it). When I was visiting the stores and asking, most of the people had no idea what arrowroot starch (arrurruz in Spanish) was. Now I have pinned down 2 herbalists that sell it, but it costs an arm and a leg (around $8 for 5 oz). On iHerb, I get 16 oz for the same price!!!
The coconut flour is another thing that is harder to find than a needle in a haystack. I have found one shop that sells organic and ecological products that carry it and also one herbalist, but they don't have it available all the times. Also, the price is outrageous! I pay almost $22 for 2.2Lbs meanwhile on iHerb I pay around $11.
Edward & Sons Organic Coconut Flour, 1 lb (454 g) (iHerb/Amazon)
Bob's Red Mill Arrowroot Starch / Flour, 16 oz (453 g) (iHerb/Amazon)
Use iHerb coupon code ZVM991 and you'll get 10% discount on your first order!
Have you heard of iHerb?