Sometimes it's hard to find a perfect gift for our little girls, as they change their mind a lot. Usually, the first things that come to our mind when choosing a present for a girl are dolls, play kitchens, doll houses, stuffed animals and cute dresses, but there are so many unique gifts out there, you just have to look around a little.
Here are some of our favorite gifts for little girls in our lives:

What little girl does not love a pair of dangly earrings and a shiny bracelet? A Touch of Dazzle offers a wide variety of jewelry for little and big girls!
This cute 14k gold plated girls enamel heart bracelet with a charm paired with a 14k gold plated double heart lever back earrings make a perfect gift for any occasion.
Both the bracelet and earrings are hand painted and the bracelet is available in pink, white, blue, purple and teal. The earrings have a beautiful crystal accent stone and the earrings are available in five color sets: yellow & coral, lime & teal, pink & white, teal & white and purple & pink.
All the products are shipped in a beautiful gift box!

I find that books are a great gift for every occasion. We had a chance to review The Night Before Christmas for our Holiday Gift Guide from I See Me!. It's a company that dedicates to creating personalized children's books and personalized gifts.
The Night Before Christmas is based on a classic Christmas poem by Clement Clark.
You can personalize this book by adding your child's name to a Santa's "Nice" list, adding your child's photo to the dedication page, and even personalized the names that appear on the stockings and presents.
The main character of the book will have the same hair color and type as your child. Also, all the activity happens in a city that you choose.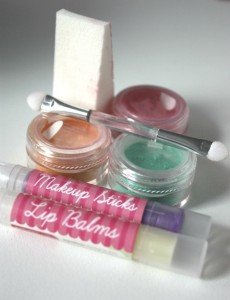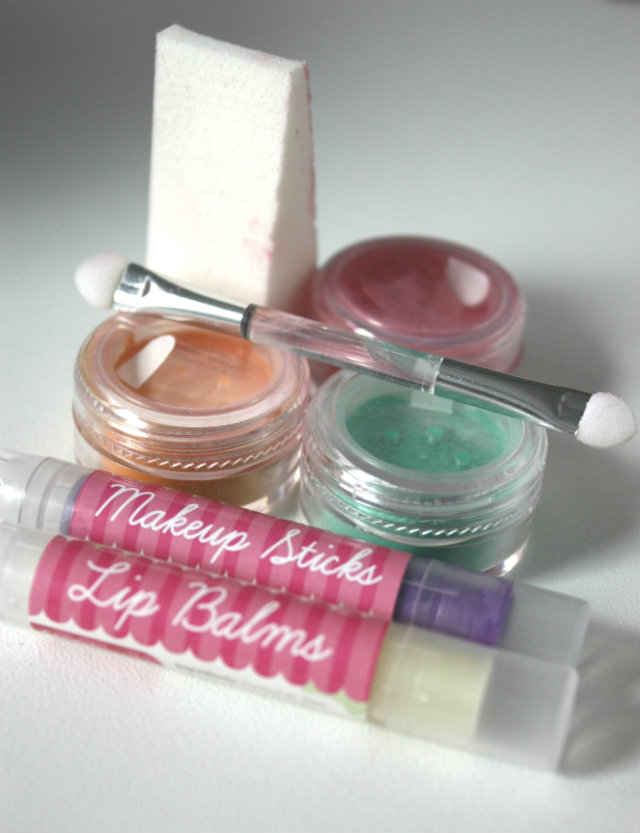 Give your child a gift of imagination this year! Miss Kate offers a great variety of products for your kids to let their imagination run wild when they are pretend playing.
Thanks to their safe and natural play cosmetics, children can convert themselves to princesses, fairies or other magical creatures and at the same time, the parents are assured, that their child's delicate skin is really well taken care of.
Miss Kate is an Australian company that dedicates to creating natural skin care products and play cosmetics for kids. Their product range offers natural lip palms, play makeup sticks, mineral powders, and pillow sprays.
All Miss Kate's products are 100% natural as they use only organic and/or naturally occurring ingredients and their products have also been certified "toxic-free". Read our review!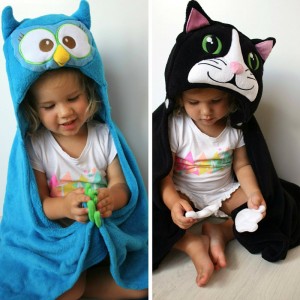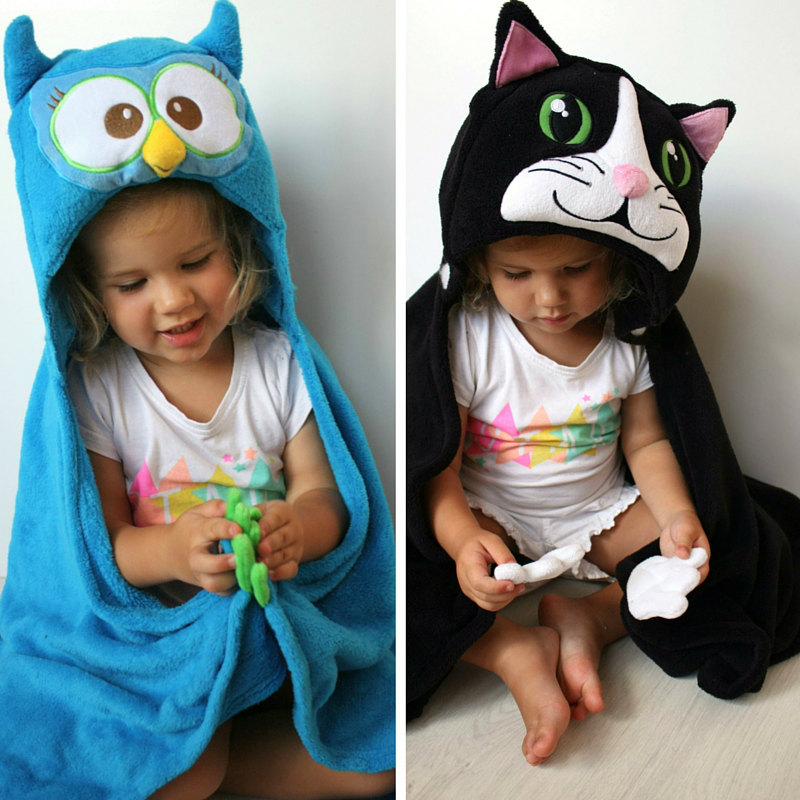 ComfyCritters are huggable hooded blankets that can be converted into stuffed animals, pillows and even to fun costumes. There are 8 cute critters available at the moment.
All the critters are made of high-quality chenille fleece, so that is why they are really soft, lightweight and comfortable. They are also machine washable so that kids and parents can enjoy playing with them without worrying about getting them dirty.
Comfy Critters are really versatile, as they are perfect companions for play time, road trips, nap times, camping, sleepovers, costume parties and for pretend play.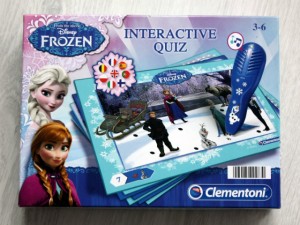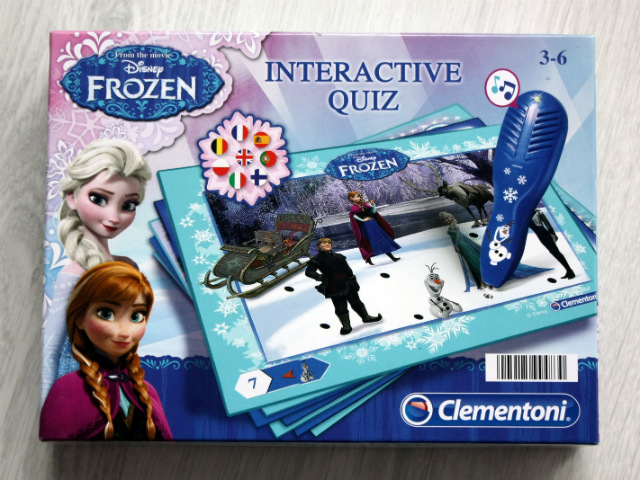 The Frozen Interactive Quiz is created by an Italian company named Clementoni who dedicates to creating educational games and toys.
The game consists of 12 cards with an activity on every side of the card, making it total of 24 activities. The activities include recognizing colors and shapes, sums, associating number and quantity, etc. Read our review!
Frozen Interactive Quiz helps your child to achieve different learning objectives while enjoying their favorite Frozen characters. Similar quizzes are also available with other Disney characters, so kids can choose their favorites.

What are your favorite gifts for little girls?