**I received the products mentioned below to facilitate my review. All opinions, however, are 100% my own!

It's almost November and at last, the weather is getting cold enough to wear fuzzy socks, snuggle up in a warm blanket and have a warming hot cocoa.
My daughter is really delighted with cooler weather since so far, she has been running around in a t-shirt and her underwear. Now she can start playing with her blankets and not melt with all the heat we were having.
I have to say that my daughter loves blankets – the softer the better! So when we had a chance to review Comfy Critters, I knew that my daughter would be delighted.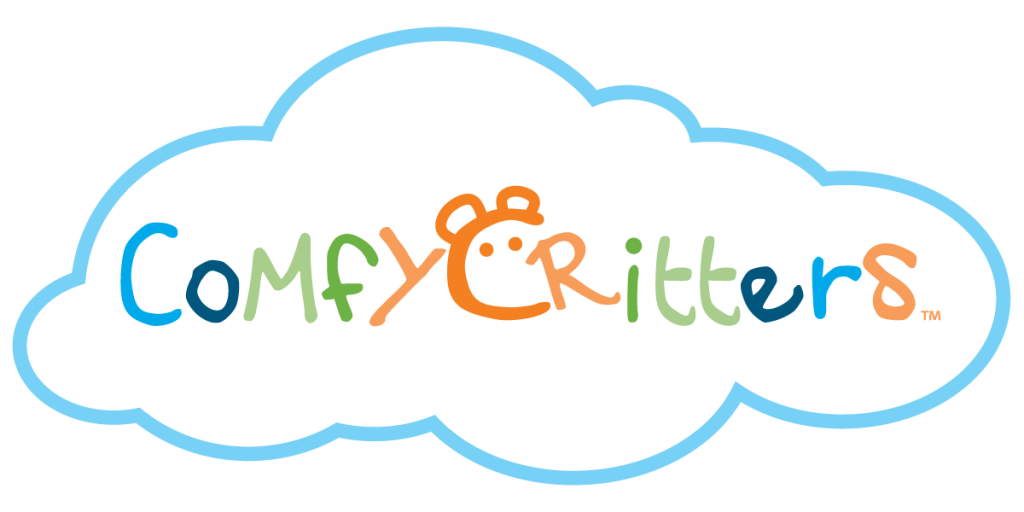 #ComfyCritters are huggable hooded blankets that can be converted into stuffed animals, pillows and even to fun costumes. There are 8 cute critters available at the moment, but the company just finalized a licensing deal with Nickelodeon and The World of Eric Carle, so in the fall of 2016, SpongeBob SquarePants, TMNT and PAW Patrol and The Very Hungry Caterpillar huggable hooded blankets will be available!
We received Owl Huggable Hooded Blanket and Cat Huggable Hooded Blanket for the review. Meet Chloe the relaxed, classy cat and Olive the hip, intelligent owl! Every hooded blanket has a name and her/his favorite activities listed on Comfy Critters site.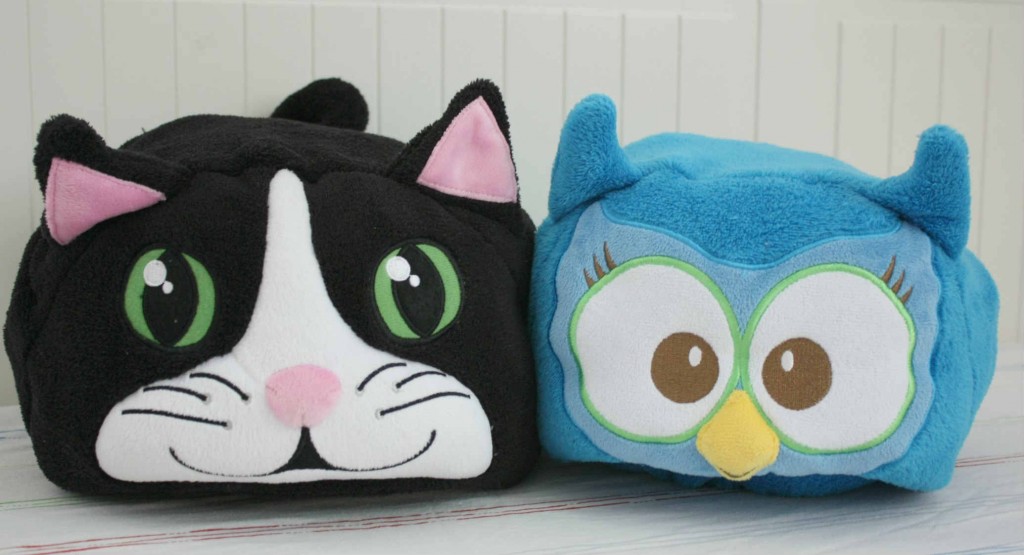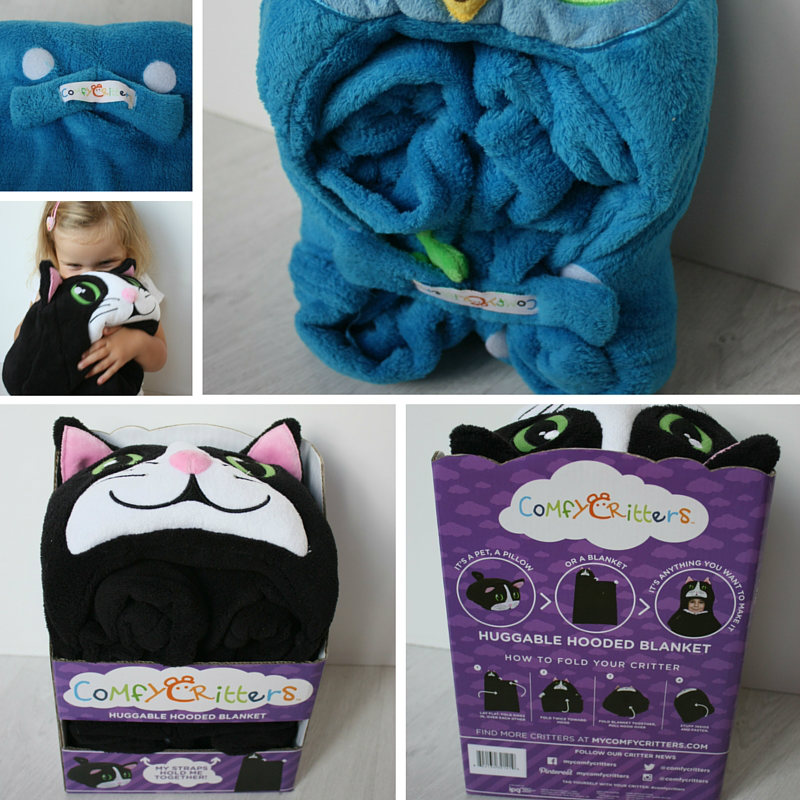 My daughter was so anxious to open the package and start playing with her new hooded friends. The first thing she noticed was that the critters are super soft, so she gave them a big hug. All the Comfy Critters are made of high-quality chenille fleece, so that is why they are really soft, lightweight and comfortable. They are also machine washable so that kids and parents can enjoy playing with them without worrying about getting them dirty.
As I mentioned above, these hooded blankets can multitask. Comfy Critters are really versatile, as they are perfect companions for play time, road trips, nap times, camping, sleepovers, costume parties and for pretend play.
Just fold the blanket up, secure with the velcro closure and transform the blanket to a toy or a pillow. Besides the blanket, pillow or toy, the hooded blanket can also be used as a costume. And that's by far my daughter's favorite way to use the Comfy Critters. The hood and little pockets in the corners of the blanket make it really easy to use for kids and make a fast and great costume.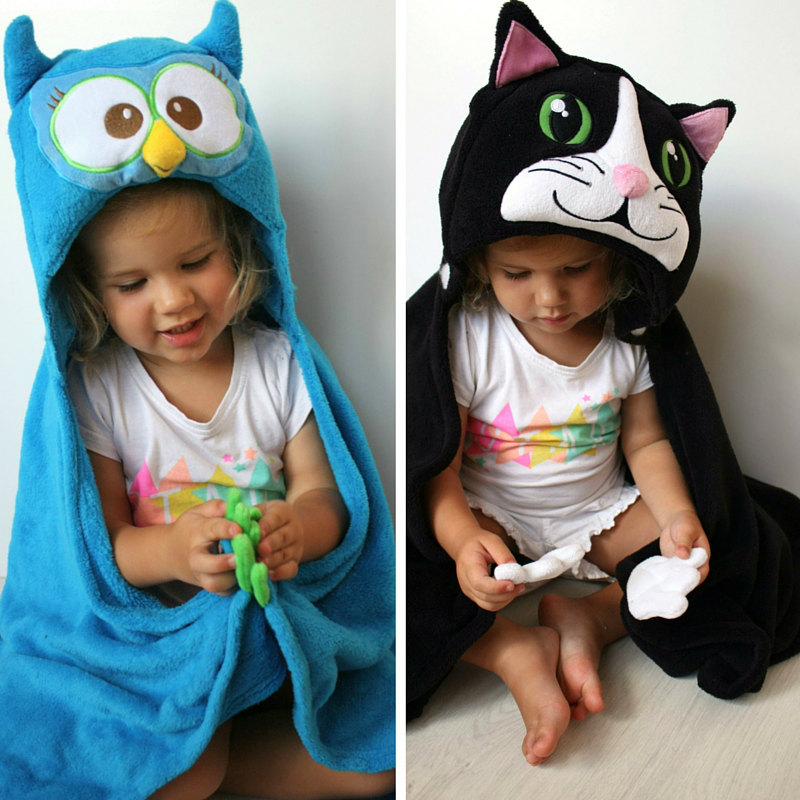 I have to say that these hooded blankets are not just for kids. I have used it several times when watching TV or just snuggled up with a good book. The blanket is so warm and cozy that it's just irresistible! Sofia also loves to use it when watching her favorite movies. She asks for her blanket, a bowl of popcorn and has a lot of fun.
These are the things I really like about Comfy Critters:
a compact product that serves several purposes
saves space
super comfortable and warm
cute design
kid-friendly
good size
Comfy Critters make a really great birthday or holiday gift!
*At the moment, Comfy Critters ship within the US, but they hope to offer international shipping soon.
For more info about Comfy Critters:
Website: http://www.mycomfycritters.com/
Facebook: https://www.facebook.com/mycomfycritters
Twitter: https://twitter.com/comfycritters
Instagram: https://instagram.com/comfycritters/
Who is your favorite Comfy Critter?