This post was created in collaboration with Resumes for Children. All thoughts and opinions are our own.
Looking for a creative gift for children that will improve their self-esteem? Here is the most unique holiday gift we have run across: Resumes for Children!
We love the idea of sending a resume to family so everyone can be updated on your children's achievements. Grandma & grandpa would be so proud. 🙂

You may be wondering: why do children need resumes? They don't work!
A resume has many other uses, not only for applying for a job.
Here's what a resume does for children:
Boosts their self-esteem
Paints a clear picture of their capabilities
Praises their talents, abilities and skills
Provides career direction
Shows mom and dad's appreciation and validation
Provides a sense of his abilities beyond academics and report cards
Helps as a first step toward building a resume for future internships and jobs
Example resume
Here is a great example of how a resume can help point out children's achievements – talk about looking impressive!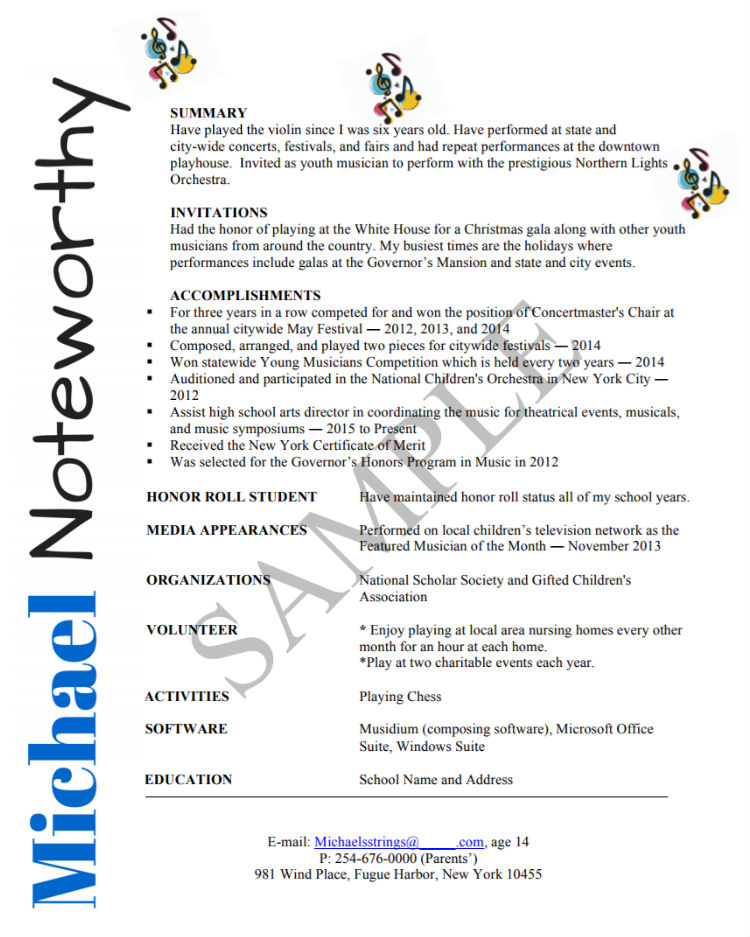 How it can help academically-challenged kids
A resume is a great self-esteem booster for kids who are academically challenged. In today's day and age of unending standardized tests and report cards, it's easy for kids to value themselves only through numbers.
A resume can help emphasize their other talents and abilities. It can highlight their interests, talents and skills and translate these into valuable skillsets like leadership, attention to detail, creativity, teamwork and resourcefulness.
In other words, a resume paints a child as more than one-dimensional, but rather an individual with his/her own special skills and talents.
This is very personal to me – my younger brother had numerous learning disabilities and never did well in school. But he was so talented in other ways and I really wish we had thought of this gift to show him how much he was appreciated.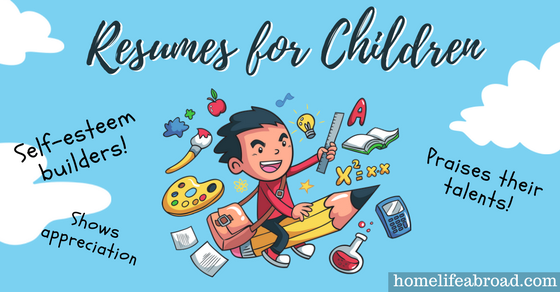 Get the Resume
Are you ready to build a resume for your child?
Kris' Resume for Children goes for $50 for one resume + reference template. This includes files delivered electronically in Microsoft Word and 3 changes post-delivery.
Only 10 clients are accepted per month, so apply before the slots fill pre-holiday!
Get the Book
If you're interested in better understanding your kids' skills, Donna Kristine also has this great book available for purchase: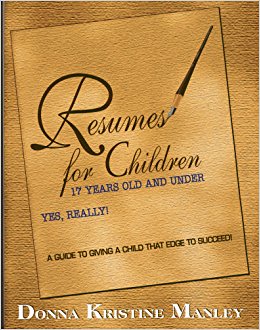 "Resumes for Children 17 Years Old and Under" includes a detailed guide and sample resumes to show you how your children's talents, abilities, and skills can propel them to success.
It has great reviews and it's no surprise – it's been awarded a Best Parenting Book badge by RadicalParenting and it's a Mom's Choice Awards Gold Recipient.
Pin it!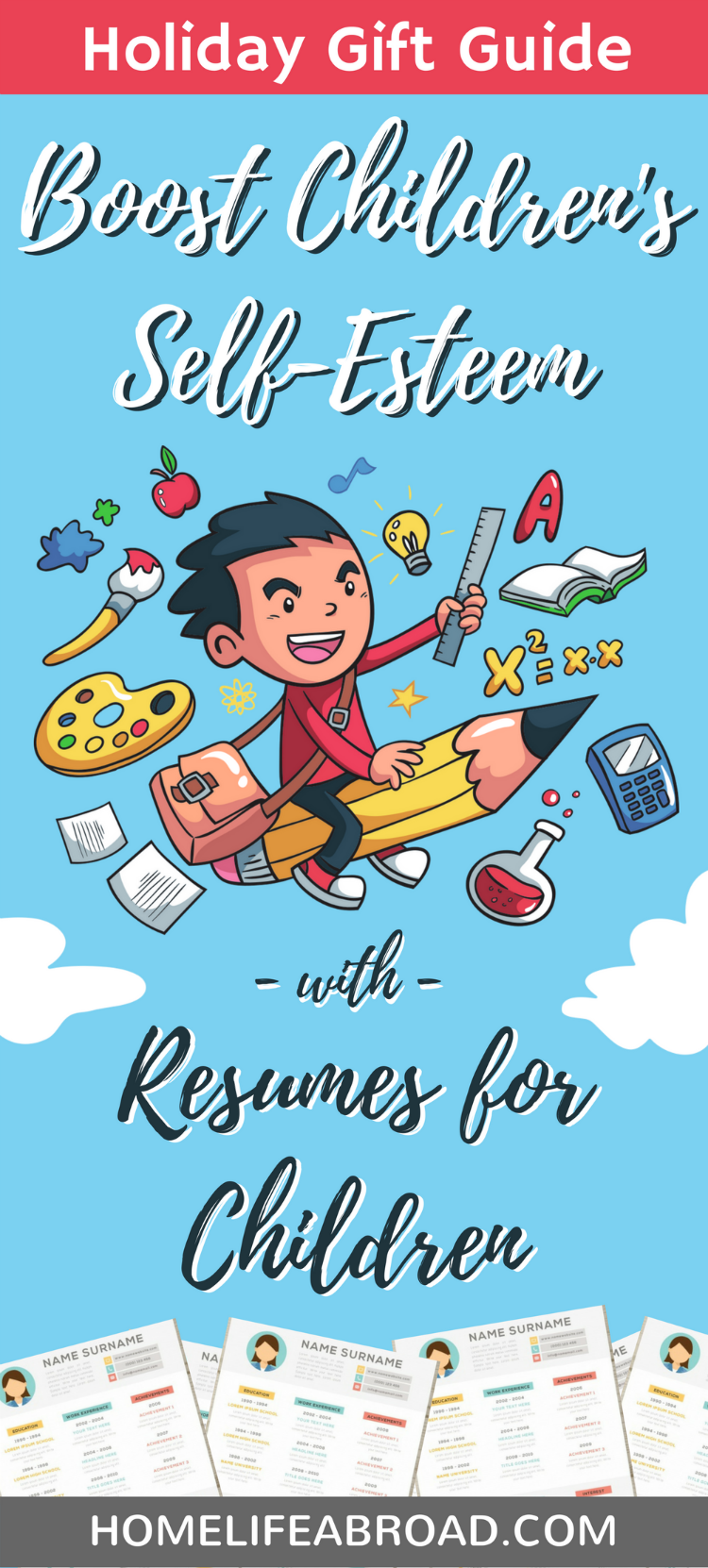 How do you show your children appreciation for their skills & talents?
Thanks to Freepik for the original version of the featured image.