Are you trying to grow your audience? Then you must definitely know how to go viral!
With nearly 3.43 billion expected social media and even more Internet users, applying viral content would bring even greater results.
We'll discuss several free theoretical and practical points. These will teach you how to trigger the attention of your target audience for maximum results. Promotion is like riding a bicycle, so let's make sure it's an enjoyable experience!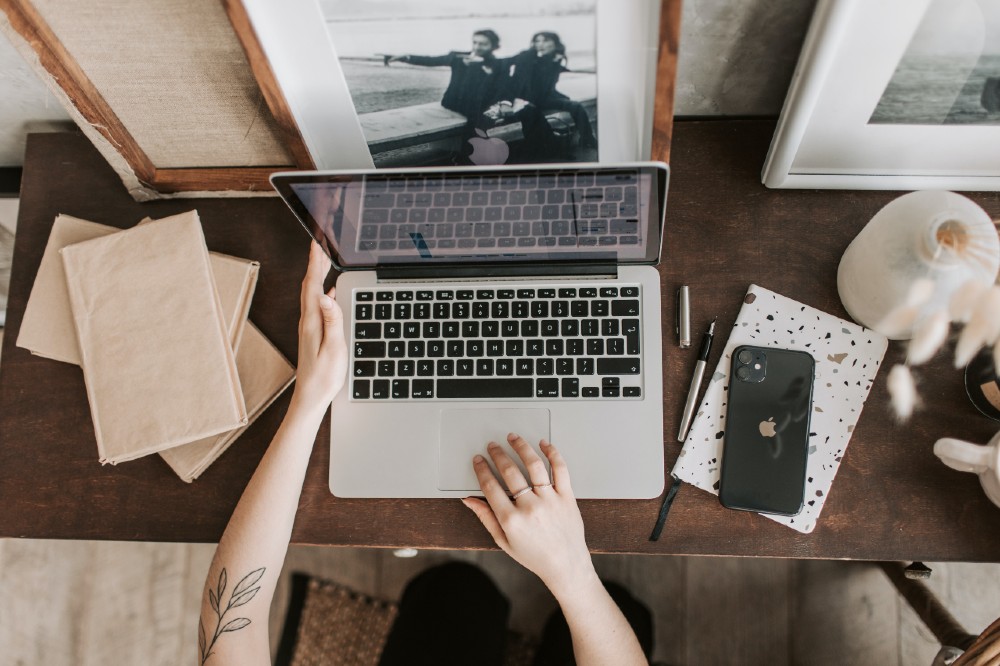 What is viral content?
If a publication is shared immensely and achieves high awareness among people, then it may be called viral. This applies to all types of content like photos, videos, texts, and audio. Technically, this is whatever people spread among their friends.
You must have seen one of these at least once in your life. One example is the dress color debate, where even popular brands shared their opinions on social media. Such content can increase the engagement of your page by more than a hundred times.
Being viral comes with several advantages:
Increased brand awareness;
Better account and blog statistics;
New followers and additional sales.
It isn't a matter of luck. Brands often create enormous content marketing campaigns to become viral. Only the best ideas get to the top.
How to go viral?
Being a meme page would make things significantly easier. However, brands and bloggers need a little bit more effort to reach the desired effect. So, we'll cover the components of a post that is likely to become popular among the audience.
1. Define a clear purpose
Posting something random just so your account isn't empty will never set a new trend. You won't get any results either. The only way to succeed is to define a clear purpose for your campaign.
If your goal is to attract more people to your account, you'll have to analyze your target audience's interests thoroughly. This means publishing related content that will grab their attention.
For better sales, increased awareness is only one of the elements. You will also have to publish content that is both engaging and showcases your products. It's a tricky strategy because a lot of thinking must be done. Your message must be attractive and clear.
2. Have a reason to post
If your audience has the slightest possibility to think like "hey, why did they even post this?", then something is quite wrong with your publication. All content must be backed up with an idea and a goal. It is very similar to the previous statement about having a purpose, but you must think more of your audience here.
Ensure people understand why this specific content was published. Was it for entertainment or informing? Both will do good. Just make sure you don't make utter nonsense!
3. Don't publish fakes
Another thing that you have most definitely seen before is fake information spread like a virus. It involved texts, photos, and even videos that had no actual facts in them. While it is very easy to go viral with fake info, your brand's reputation will suffer significantly afterward.
Although it is said that black PR is PR too, washing away the stain from your brand could take years. That's not worth it. The best approach is using proven information with facts and sources. However, the easiest way to go viral without staining your reputation is by applying memes and jokes of any kind.
4. Use catchy headlines
An attention-grabbing headline is what it takes to get primarily noticed by the target audience. Generally, several tricks could drive more clicks on your content. These include:
Numbers;
Emotional adjectives;
Trigger words like "how," "why," "where";
A promise that would dare the person to read the article.
There are hundreds of formulas for creating a catchy headline. From our experience, the best way is to follow this structure:
A number or a trigger word.
An adjective.
A keyword.
A promise.
An example of such a headline would be "5 proven tactics to make viral content like a pro". It includes all the uplisted elements, tells the reader what they'll get, and creates primary interest in the material. Now try to make some headlines of your own!
5. Apply easy language
Unless you publish for scientists and academic personnel, using easy language is the key to being viral. Short and comprehensible phrases are instantly remembered. Even if they don't make sense and just sound good, that could be enough.
Remember that you should also follow grammar rules to avoid being misunderstood. Even one comma can change the whole meaning! For example, check out the difference between "Let's eat grandma!" and "Let's eat, grandma!". Sounds creepy, huh?
6. Cover the wishes of your audience
A common misconception for many content makers is publishing stuff that's only interesting for the creator. That's when the audience starts wondering, "Why am I still subscribed if this isn't what I want?".
You should cover the pains, wishes, and interests of the people who read you. Otherwise, it is very unlikely that your content will be popular. Viral publications are hard to create. There is a chance of being lucky, but it grows 100 times more when you publish with thorough preparation.
7. Make it SEO-friendly
Do you know how people find hilarious content? The answer is simple – social media and Google. However, if that were the limit, things would be much easier. You have to follow certain search engine optimization tips to be easily found.
SEO-friendly content involves using keywords, proper headlines, hashtags, and several other features. Website content and social media have different requirements, but they are quite similar. We've previously posted a number of SEO guidelines for bloggers. Check them out for more!
8. Publish regularly
Spacing out for weeks and months will affect your platforms negatively. You need a constant flow of high-quality content to stay on top of the competition. It's good for three reasons:
Higher probability of getting into the "Recommended" section with social media algorithms.
More traffic to your pages.
The audience doesn't forget about your brand.
Therefore, having a content plan for at least one month ahead could prove to be quite helpful. Try making one after analyzing modern trends and the interests of your subscribers.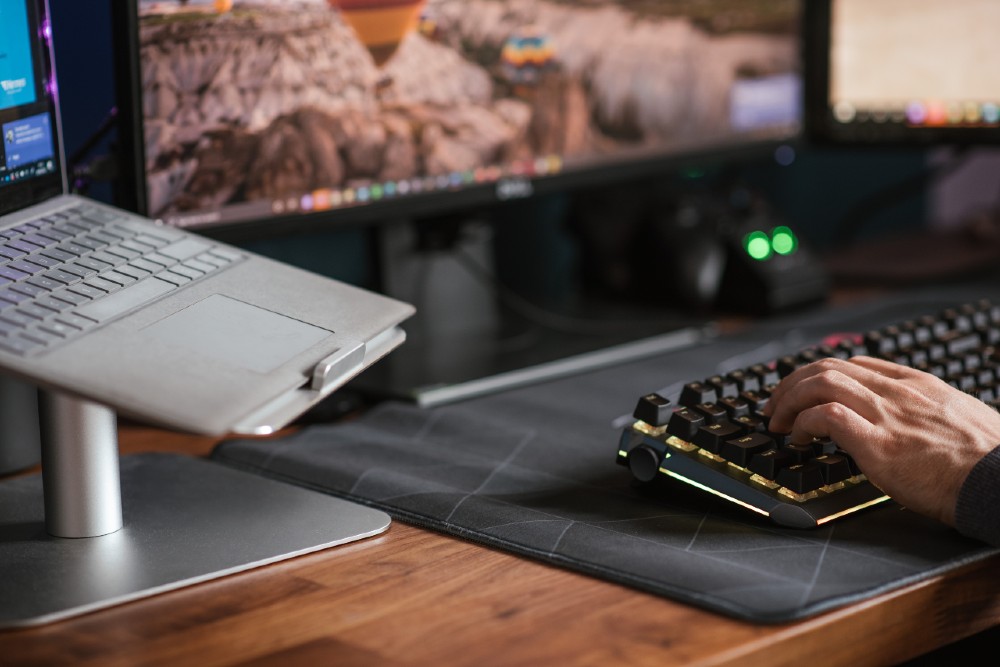 5 tips for creating viral content in 2021
Now we shall unleash the real secrets to creating viral content on social media and websites. Follow the guidelines below for maximum success.
1. Make it interactive
There are different ways to make your publication interactive. For example, Instagram provides multiple tools like quizzes, stickers, reactions, and others. Each platform has tools of its own, although they are not always required.
You could also trigger the viewers by asking questions and opinions. Make sure you answer everyone's thoughts to motivate even the shyest subscriber to write something. More comments and reactions mean better account statistics along with increased engagement. It's a win-win situation!
2. Make it emotional
Publishing emotionless content won't lead you anywhere! Your photos must crack a smile, a tear, anger, or any other emotion that would engage people. That's the only way you could get the audience to share the material with their acquaintances.
This part is called emotional marketing, and it is applied for many other reasons. A proper psychological trigger can make a person buy a product, share a post, or even get a positive/negative opinion about something. Storytelling is one of the ways to create viral emotional content.
3. Make it longer unless it's a sensation
Short videos (also known as "vines") and texts are easy to remember because you can share the idea without any extra information. This also applies to jokes, memes, and ads. However, if they are not a sensation, you'll have to give it some more effort.
Long stories let you make them both interactive and emotional. You get to share an idea that triggers various psychological factors.
For instance, think about why should people buy eco-friendly bottles? Tell them the story about climate change, ecological problems, and explain the damage of plastic bottles. Now combine this with an effective message about your product. Results are guaranteed!
4. Make it easy to share
When people have to spend more than a couple of seconds to share something, they are likely to move on to something else. Therefore, you must make sure they can publish your content in a matter of two-three clicks.
If it's a website, add special share buttons for all kinds of social media. On Instagram, Facebook, and other media, ensure your posts are shareable in the settings. Also, don't forget to support users to tag you in their shares. This would be an additional step to generating viral traffic.
5. Use special software
Probably every blogger already knows that publishing content without editing is not a good idea. The same goes for many other details that determine the quality of a post.
We've prepared a list of tools that could help you create quality content:
Use these applications wisely. Combine them to make the most creative ideas go viral in no time!

Try it out now!
Now that you've got to the end of this article, it is time you tried out the tips mentioned above. Feel free to ask any questions in the comments sections – we'll answer ASAP!