Bloggers are often intimidated by SEO – but there's no reason to fear it!
SEO is not complicated at all. For the most part, it's about learning a few key strategies and re-using them time and time again.
Once you have a grasp on the main SEO tactics, you're set.
Of course, if you want to do things more intensely, you can always take an online course and really delve into in-depth analytics and technical SEO. But for most of us, that's completely unnecessary.
I've worked as an SEO expert for years, so I know a thing or two about how to do it well. I've seen so many posts by bloggers who are intimidated by it, that I thought it was time for me to help guide fellow bloggers and remove that fear.
With that in mind, below are 5 key strategies to optimize your blog posts. With these, you can help search engines understand the topic of your blog post and hopefully rank it well!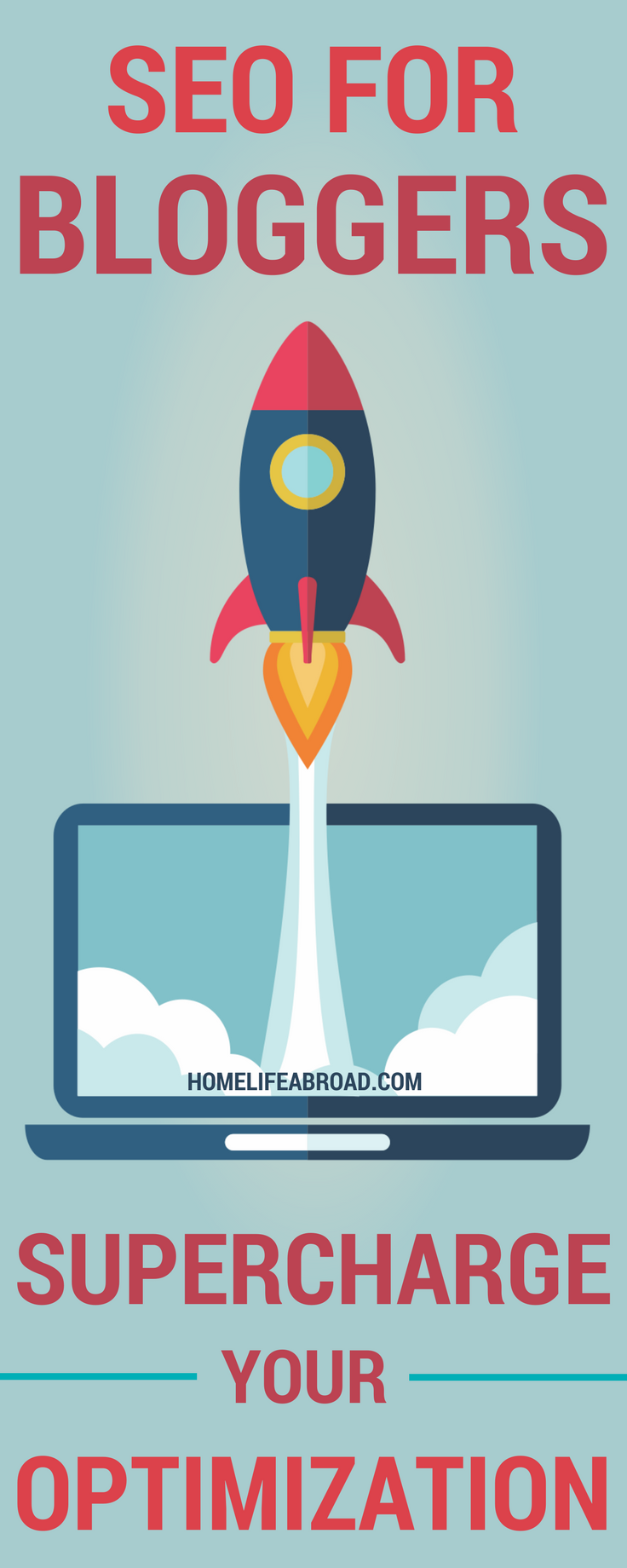 1) Readability – Make the Post Scannable
A common blogger mistake is making our posts hard to read.
Today's readers have a short attention span – we are taking in more content per day than our ancestors took in for months (or in some cases, even a lifetime!)
A convoluted article will be immediately ignored and closed, so it's vital to make the post easy to skim.
Here are a few ways to break down your content for readability:
Headers
Subheaders
Bulleted lists
Ordered lists
Images
Quotes
Tweets
Spacing
How does this help with SEO?
Search engines look at the behavior of all traffic that arrives on your site. There's more value in content that shows a longer average time spent reading. Thus, Google understands that the content was of value to the reader.
It also increases the possibility of the reader clicking through links to other posts on your site, which decreases the bounce rate.
2) Use appropriate headers
Headers are like the outline of your post, and they are vital to the search engine's understanding of your content.
When doing SEO, you should always remember that your words are being read by a robot, an algorithm that goes through the text and tries to analyze what your content is about and to who it can be valuable.
Thus, through headers, you are providing important information to this bot, like the structure of the content, what topics you discuss, and what is most important in the post.
Of course, subheaders also help with readability.
Keep in mind: H1 headers are for the title of the post only, so don't use them within your written content. There should only be one H1 header per article. You can use as many subheaders (H2 -> H6) as you want, but be sensible about the structure.
On WordPress, placing text as headers and subheaders is very easy. It's a simple click and selects as shown below: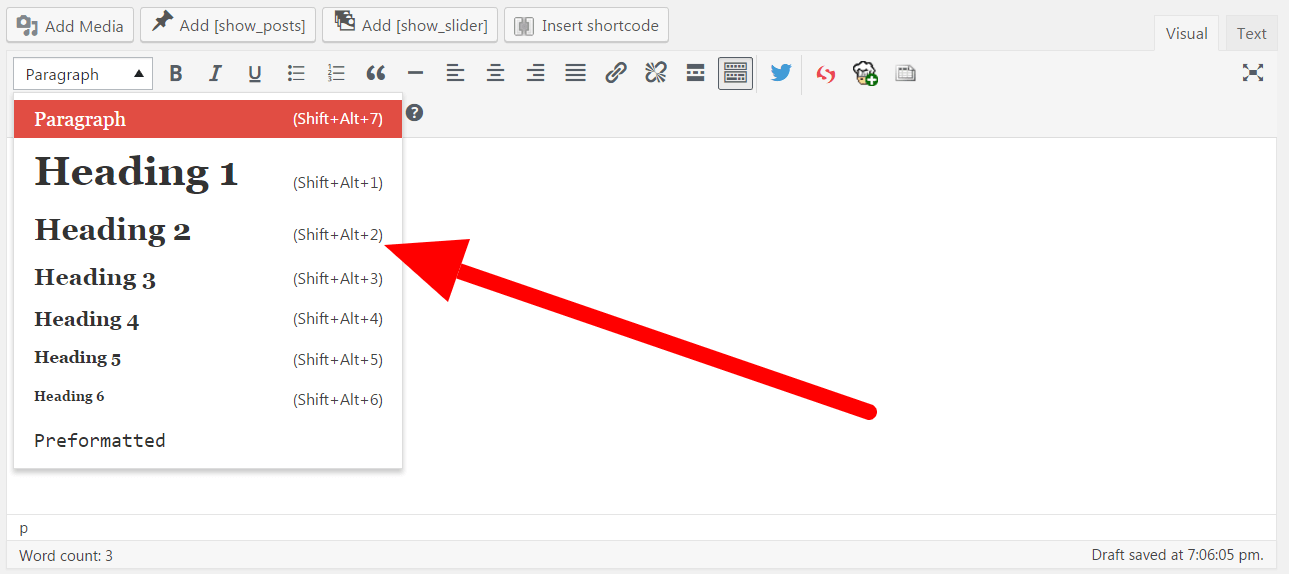 3) Keyword research + integration
The majority of bloggers fail to do this, myself included, and I say this as an SEO expert.
When we don't write our posts taking into account keywords, we're making it difficult to rank for the right search terms.
Keyword research is not difficult and it helps bring valuable traffic to your site. If you want to learn more in-depth keyword research, Backlinko has a cool tutorial.
Where should you integrate your keyword?
In the title, the closer to the beginning of the title, the better
In a subheader
In your content a few times
In the meta title (the title that shows in the search engine)
In the meta description (the description that shows in the search engine)
In one or two of the image's alt tag
Other keywords (called secondary keywords) should be integrated into the content as well. These can be similar keywords to your main, primary keyword, or semantic keywords.
Below is my favorite tool for keyword research, Kwfinder. If you're interested in understanding the screenshot, read the explanation underneath it.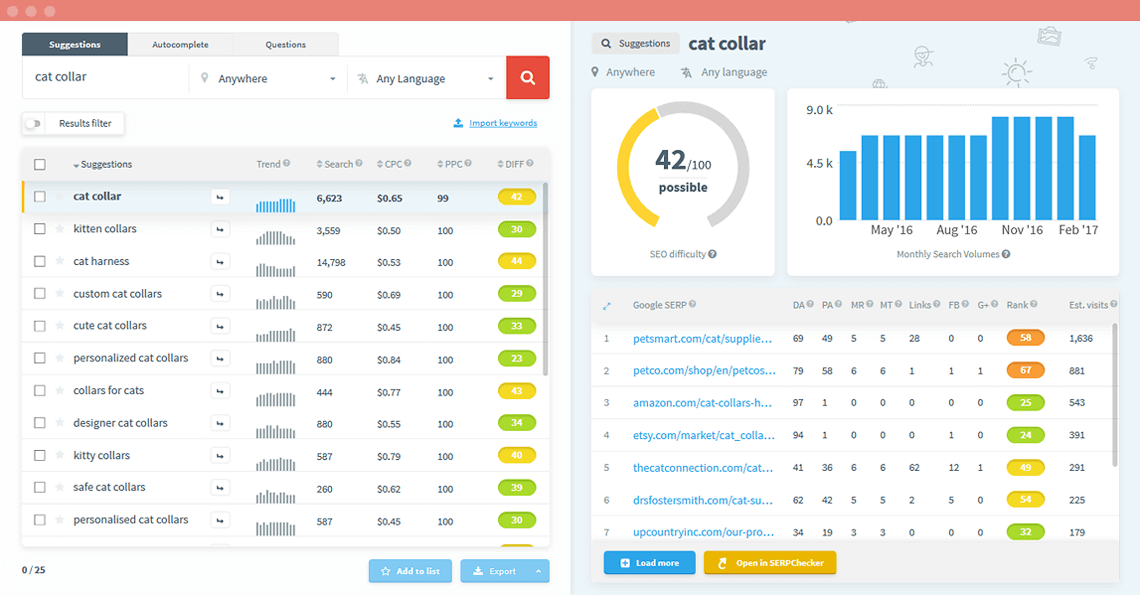 On the left, we see the keyword we're searching for: "cat collar". Kwfinder shows a long list of suggestions based on the keyword. Each suggestion/keyword displays the monthly search volume and the difficulty. (You can ignore CPC/PPC for now – those are for paid ads and not relevant to SEO).
On the right, we get more information about a desired keyword. In this case, we are seeing more detailed information for "cat collar" to better understand our chances of ranking for the keyword. Here, we get a month-by-month breakdown of the search volume and below it, the posts that are currently ranking best for that keyword.
Kwfinder will evaluate the strength of each of these posts from 1-100. Greens are the easiest to compete against, yellow is the middle difficulty, and orange is hard. These numbers work the same in displaying the average difficulty to rank for each respective keyword (as you can see on the left-hand side).
4) Connect Your Posts Through Internal Links
When was the last time you dedicated time to building internal links between your blog posts?
I'm going to guess that it's been either: never or not in a long time.
Those are missed opportunities! Building links between posts is a great way to optimize your site.
Why are internal links so important?
They make it easier for search engines to crawl your site
They help search engines understand that a post is important or valuable
They improve the chances that a reader will click through, decreasing the bounce rate
They aid in website navigation for readers
They distribute ranking power throughout your site
So how do you build internal links? Easy…
First, if you have a targeted keyword, use that as your anchor text. So if my post is on cat collars, I will make sure that every mention of cat collars on my blog will link back to my new post.
Even if you don't have a targeted keyword, you should still add backlinks to your new post on relevant older posts.
Second, build internal links within the content of your new post. So my post on cat collars could link to my prior posts on cats.
5) Don't ignore the meta!
Meta titles and descriptions are what show in search engine results:

Write attractive meta titles and descriptions that will cause the searcher to click on your post instead of your competitors. Put yourself in the shoes of the searcher: what could you write that sounds like the best answer to their query?
CTAs (Call to Action) work best in meta descriptions. Use action words like: see, discover, check out, and learn.
For the sake of Google's algorithms, make sure to use your main keyword in the meta title and meta description. The closer the primary keyword is to the beginning of the title, the better: it helps Google understand the main focus of the article.
For WordPress, I recommend installing Yoast SEO – that way you can easily change the meta title and description when you prepare your post.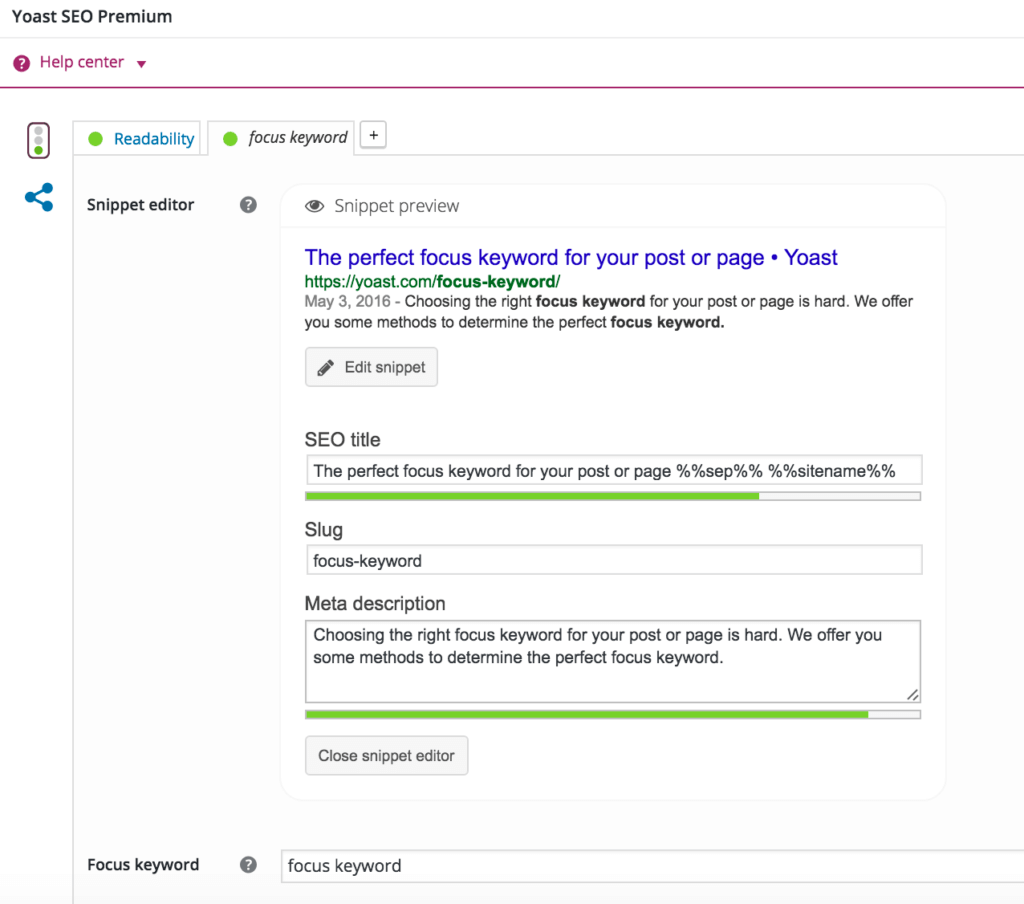 Do you have any SEO questions or has this guide been helpful? Let me know below!
Thanks to Freepik for the unedited version of the featured image.