You may find yourself wondering where should you travel next, without breaking the bank. So, we'll recommend you Mexico!
Why should you plan your next vacation to Mexico? Whether speaking of the tasty Mexican foods, the enchanting culture, the friendly people or the awesome tourist attractions, Mexico never disappoints. Mexico will etch its memories forever on your heart and soul, and you will long for the day that you board a flight to return. Let's have a look at the biggest reasons people enter this wonderful nation each year.
Tasty Mexican Cuisine
One of the most distinguished and tasty food cultures in the world, you never have a bad meal in Mexico. You can choose from a rich selection of Mexican delights that include:
Molletes
Menudo
Tortas
Tamales
Enchiladas
Tostadas
Tacos
Gringas
Mole
Pozole
Nachos
Quesadillas
Gorditas
This only highlights a small selection of the Mexican foods available, and you never have a bad meal here. Keep in mind, Mexican food differs greatly from the Mexican that you'd eat in any other country. It doesn't look the same, and you won't recognize most of the names if you've never encountered it before.
Having a Mexican friend to show you the food helps a lot. Most likely, many of your preconceptions of what Mexican food is will be shattered. Along with the foods, you can't forget some of the delicious desserts like churros, Mexican cakes, churro cheesecake, and spiced rice pudding. The interesting foods to explore never end!
Land of Culture
For those who want to experience the illuminated glories of a foreign culture, Mexico will expand the horizons of your mind and put the wonder of stars in your soul. You will live and breathe the Mexican culture and explore the depths of all that this country offers. Mexico holds much history and its culture blends with that of the Aztec and Mayan cultures.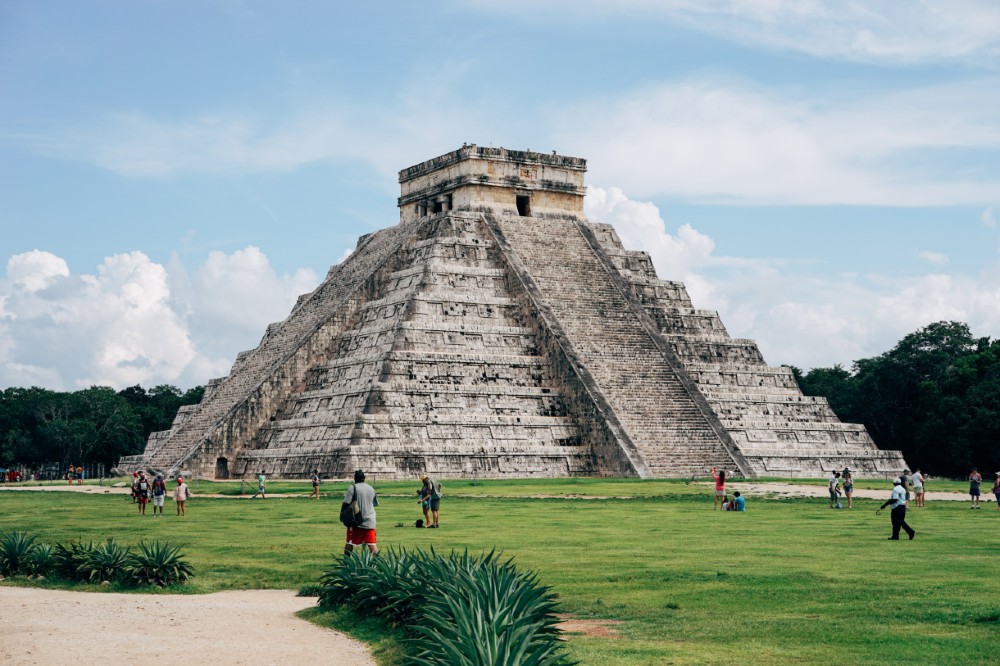 In fact, some of the foods that you eat here hail from these rich ancient cultures. The soup pozole, for example, is made from hominy, which is corn. The Aztecs believed that the corn gods created humans, and they considered it a sacred plant. For that reason, they only made pozole for special occasions.

In Zacatecas City, they have a Mariachi band that follows around a donkey through the streets as the Mexican people drink tequila shots off the donkey. What sounds cooler than that?
La Musica es Buena!
Mariachi, distinctly Mexican music that dates back to at least the 18th century, evolved in the countryside over several parts of western Mexico. You might call it the music of the country people, and over the years, the music ingrained itself deeply in the Mexican celebrations and culture. You hear mariachis play at weddings, baptisms, funerals and holidays to give you an idea of its importance. You have other distinctly Mexican genres of music, such as:
Corrido
Banda
Son Huasteco
Conjunto norteño
Duranguense
Affordable Fun
Visiting Mexico doesn't have to cost a small fortune. You have a range of activities you can participate in that won't cost you everything in your wallet. Staying at one of the Mexico penthouses will set you back much less than what it costs in the United States, Italy or Japan.
In addition, you can often buy food for two people for under $10, depending on what you buy and where you go to buy it. That cuts down on the cost of travel to Mexico. Meanwhile, the option to splurge in Mexico exists on a big level, and you will see wealth and opulence here like nowhere else. At the same time, it doesn't have to cost you a pretty penny. You can have a lot of fun here at a fraction of other vacation destinations.

Mexico is magic! You won't find a more memorable and fun place to go on vacation. It has a little something for everyone. Whether you want to explore the Cancun beaches or have adventures in the Aztec and Mayan pyramids. This destination hot spot offers fun and memories for everyone brave enough to go explore.