As a proud frugal lady, I'm always looking to save money and car rentals are no exception.
Car rentals have a reputation for being pricey and having hidden add-on expenses which you only discover at the last-minute.
In reality, you can actually get a great deal that is both affordable and suits your needs – sans surprises. All you need to do is be smart about your booking.
Use these five insider tips to find the best price for your car rental – and maybe even score a free upgrade.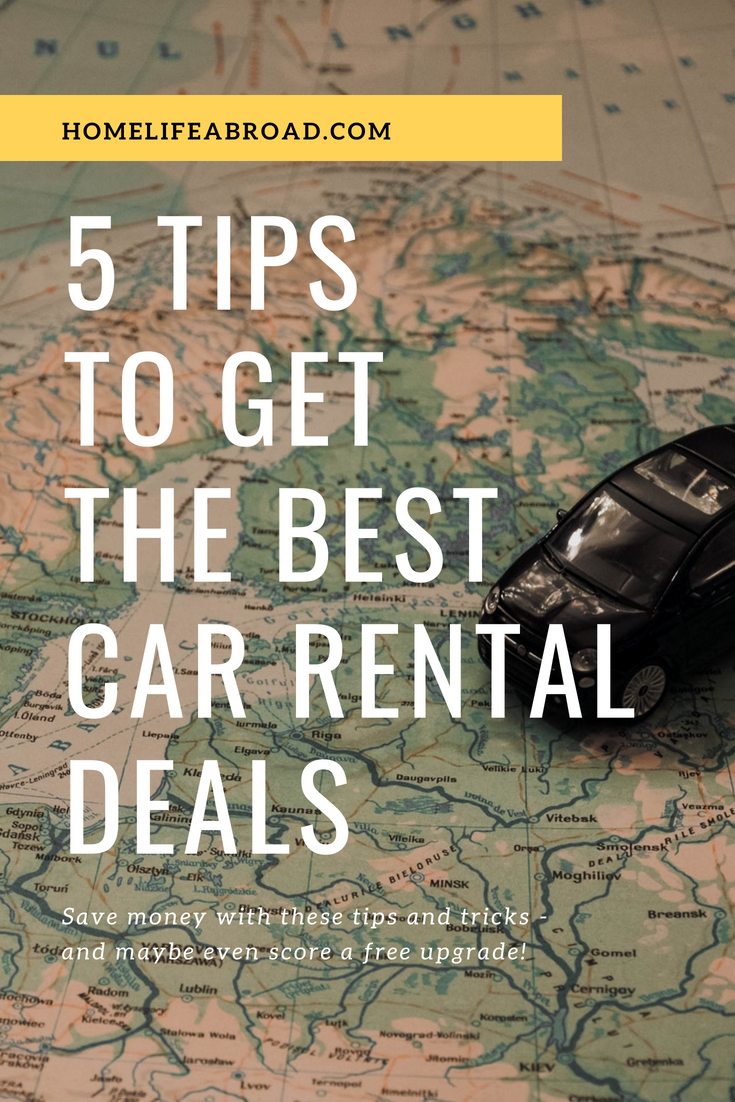 1) Comparison sites help find the best deal
Comparison websites are the best way to find deals on car rentals.
Using a comparison site, you can compare car rental suppliers against one another and select the cheapest or best deal to suit your dates and needs.
They are easy to use and provide easy filtering of offers, clearly indicating the best prices and what the deal includes.
My go-to site for car rental comparison is Easyrentalcars. Their ease of use and filtering makes the research and booking easy – just like their name.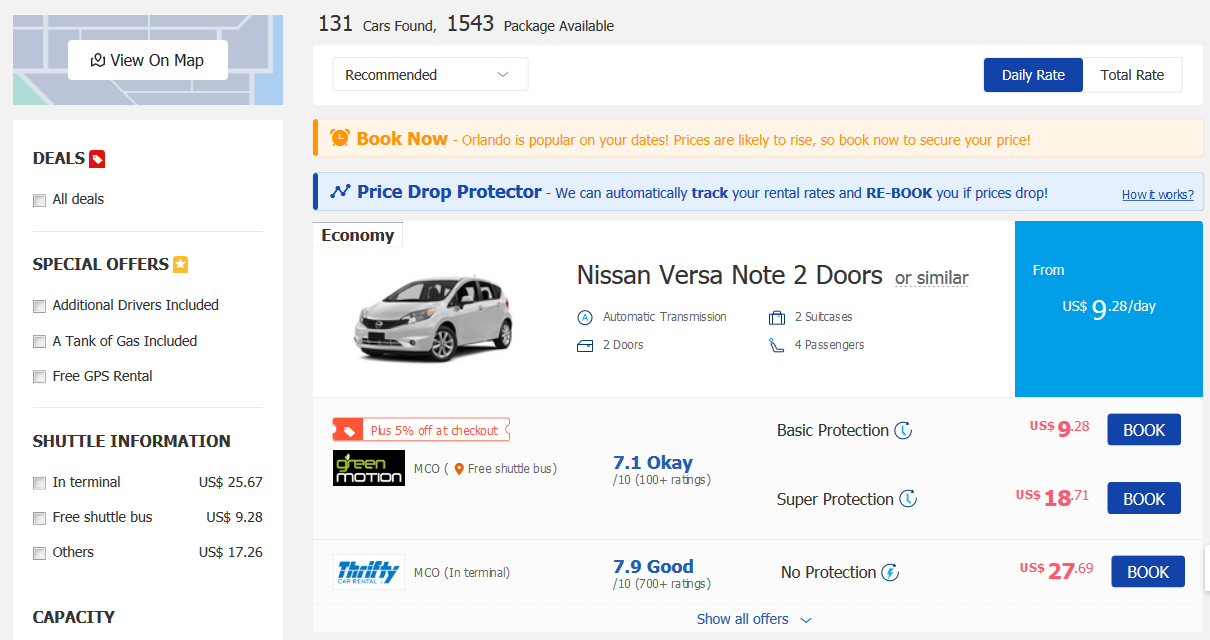 But their main money-saving benefit is the "price drop protector".
It helps you catch a better deal than the one you booked. It will automatically track rental rates and then re-book the cheaper deal when the price drops. No extra effort or research needed on your part. You could potentially save hundreds of dollars!

Using the site is simple – just input the location and dates and you will receive hundreds of offers from major car rental suppliers.
You can filter results based on shuttle information, the car type, prices, pay type, reviews, and the rental company.
Plus, if you need more information about a particular deal, hover over or click through for extra info like the included protection or the pick-up location of the vehicle.

Saving with a comparison site is easy – all you need to do is book the best deal, use the "price drop protector", and save some money!
2) Discount codes help save
Have you ever noticed how rental car reservation sites ask if you have a discount code on checkout? I was surprised to find this on my last reservation!
Wherever there is an option to apply a discount code, there must be a way to find them… internet to the rescue.
Try a simple Google search to find results. A simple search for "Hertz discount code" or "Avis promo code" could yield useful results.

You may be able to find discount codes on the car rental sites themselves. Often, they have a section for offers and coupons.
If you can't find the, quickly, try this neat Google search trick – it will bring results found only on the car rental website.

Car rental companies also often offer discounts to employees of particular businesses or members of organizations.
Check if they have a deal available for you based on your place of employment or affiliation to organizations or clubs.
Another great resource for finding codes is online forums for frequent travelers. For instance, this Avis forum goes back years and is still constantly updated with new codes.
Head to the last page of threads and then move backwards to find the most recent published codes. Be wary of codes that require affiliation to a particular organization or employment at a particular company.
3) Check if you already have insurance
If you already have insurance, then there is no need to cover additional payment for it at the car rental dealership.
Insurance can be costly, at times costing more than the rental itself, so car rental businesses pressure you to get additional insurance coverage.
However, it's very possible that your credit card, travel insurance or personal car insurance already covers your rental vehicle.
Before you rent, read the fine print and review what coverage you may already have. It could save you anything from $15-25 a day.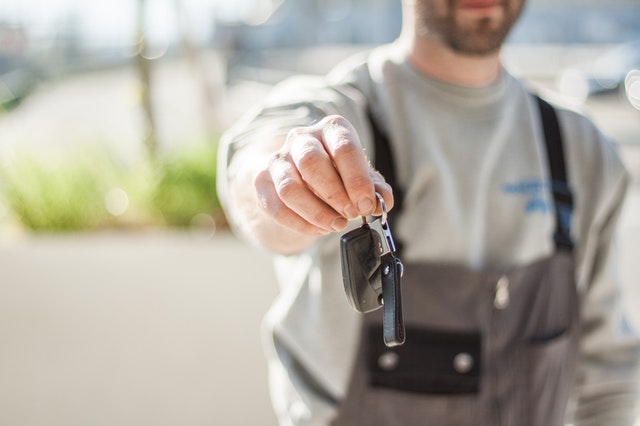 Make sure to bring proof of your insurance coverage; without it, the car rental company may refuse to hand you the keys.
If you're renting outside your home country, don't assume that coverage by your credit card or insurance extends abroad. Check with your insurance agent and credit card company before booking.
Do note that many credit cards require the renter to decline other possible forms of insurance including offers at the counter, in order for their insurance to be eligible as a primary car rental insurance.
4) Avoid renting at the airport
With a captive audience looking to rent a car at the last-minute, airport car rentals can get away with higher prices.
Beyond offering a deal that is more expensive than the online equivalent, car rentals at the airport will also include additional airport fees, which can be hefty depending on the airport.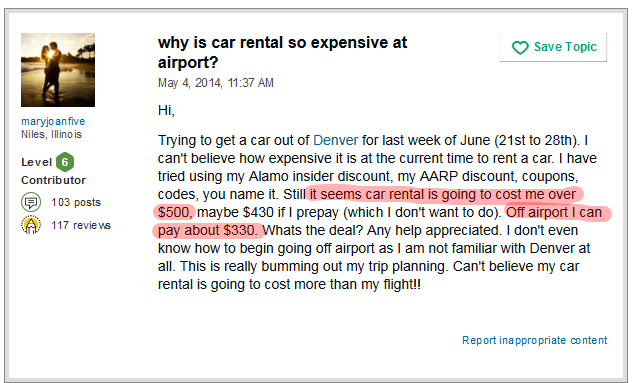 It's more affordable to come prepared with an online rental already booked. If that is not a choice, book at an agency near the airport, rather than within it.
Another option is to rent the car through your hotel – they may have deals with an agency that will cost less than at the airport.
5) Choose compact cars
There are many budget-friendly reasons to choose the smaller, economy-sized vehicles.
Most importantly, these cars are always the cheapest options available at the car rental agency.
Because they are smaller, the gas mileage also tends to be better, which means you save on gas down the line as well.
However, opting for compact cars has an additional, hidden value: in the United States, drivers usually prefer larger vehicles, so rental companies will usually stock up on more mid-size and full-size cars versus smaller models.
Even if you book a compact car online, there's a chance that upon arrival to the agency they won't have the model available. If that's the case, you will score a free upgrade to a larger vehicle.
Of course, you can always opt to pay an upgrade fee on the spot if this trick fails.