My sister just got engaged! 😀 We've been extremely excited and celebrating non-stop with the family (both new and old). I've promised to help her organize the wedding and all the post-wedding tasks, which can be quite a bulk of responsibilities and work, but alas, that is the work of the Maid of Honor!
We have been discussing doing something financially smart – instead of guests bringing in random gifts which the couple may or may not need, we'll ask them to place the money towards a honeymoon. That being said, it means that we have to figure out where the honeymoon will be and set up an online page so even friends and family from abroad can contribute.
We've narrowed it down to these 5 beautiful locations, but I would love your input if you have either traveled to any of these or actually taken your honeymoon in any of these gorgeous spots around the world.
Beautiful island of Mauritius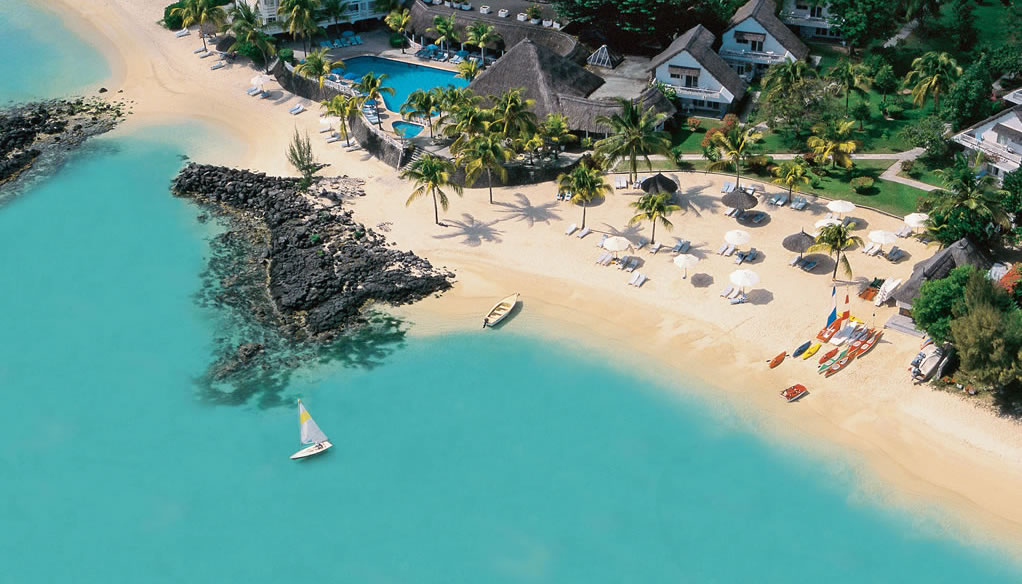 If we're looking for an exotic location away from it all, Mauritius is the place to look at. My sister and her fiance like the idea of going somewhere that they wouldn't go to otherwise, especially if it's a spot that is meant for relaxing and enjoying a honeymoon in luxury. Honeymoon breaks to stunning Mauritius are supposed to be amazing: white beaches, clear waters, quiet areas, luxury hotels and resorts… it's a dream. A lot of the honeymoon packages include goodies like massages, dinners, honeymoon gifts – they really know how to pamper the newlyweds. Plus, a lot of the resorts offer discounts for the bride, including free stays all together, meaning that only the groom is charged (savings, baby!). We're very convinced by this island!
Stunning Costa Rica
I've heard wonderful reviews about Costa Rica generally, but pictures make it look all the better. The weather is supposed to be great – nice and warm- and the beaches are well kept and beautiful. It's a country that aims to reduce it's carbon footprint so there's a lot of emphasis on keeping the natural flora and fauna and that makes for beautiful forests and regions around the hotels. There are a lot of options for trekking, hikes, nature tripping, and outdoor activities but they also have the serene beaches with pure blue water so honeymooners can enjoy some peace & quiet. The positive end of this all is that it's a lower cost flight since my sister lives in Uruguay. But on the negative side, it's still Latin America, so it's less exotic.
City of Love – Paris, France
The city known for its romance and love can be a perfect location for the honeymooners. My sister has always wanted to travel to Paris, so this could be a perfect excuse to do so. Having been in Paris myself, I can attest to the beauty of the city and how wonderfully exotic it is to Latin Americans like ourselves.
However, this is not the standard honeymoon that I myself had imagined for them – with beaches, spas, and so on. Paris is a big city with a lot of activity and action. Of course, there's nothing quite like sitting in a little Paris cafe and drinking some coffee while enjoying a pastry, nor like taking pictures by the epic Eiffel Tower, but they will have to travel outside of Paris to find any beaches. On the plus side, my boyfriend's family actually has a really nice studio apartment in Paris, so the happy couple won't have to worry about hotel expenses. On the negative side, they would give up on the beach, spa and quiet honeymoon experience. They just need to decide what type of honeymoon they are looking for!
The Ever-Exotic Cyprus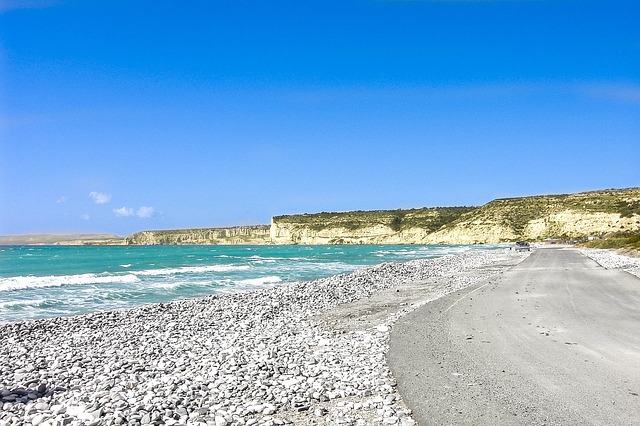 One of my closest friends lived in Cyprus for a few years, and his personal pictures of the island blew my mind. Between its stunning natural geography, beautiful beaches, and rich history, Cyprus is a very popular honeymoon location.
It's also extremely close to where I live – a mere 1-hour boat ride away, so the plus side to my sister honeymooning there is that I could hop over to see them one day or they could make a stop in Herzliya and stay for a post-Honeymoon trip in Israel.
Cyprus has first-class hotels, but they lack privacy due to the high number of tourists from the region, a region known for loud personalities. The luxury villas for rent in Cyprus are a better option as they provide a Honeymoon-esque quiet & privacy in luxurious comfort.
Imagine stepping out of your beautiful private villa into the Mediterranean beaches… paradise!
Stunning Bermuda Islands
We've included Bermuda in here for three reasons…
It's relatively close by (still in the Western hemisphere) so travel expenses are limited.
We've seen pictures of the island and they look unreal.
Ideally, they could even take a cruise that would stop in Bermuda, stay a few days there and then hop back on a cruise.
Honestly, when you see pictures like these, how can you not be convinced that Bermuda is heaven on Earth? Beaches are said to have pink sand and the waters are sapphire blue. It's supposed to be a scene that you can't find easily elsewhere, and you can go 'island hopping' through the Bermuda Islands, which are connected by little bridges. Aside from the absolutely stunning beaches, there are also golf courses and coral reefs, so they could go underwater to take a peek. The resorts are built for honeymooning – they provide all sorts of amenities and goodies to attract honeymooners. It's also supposed to be very quiet and laid back – time will go by slowly, so the new couple can rest and enjoy their time away from routine.
A Honeymoon Cruise
This one was by a suggestion of my mom, who has been on many cruises, while we have not. The amazing thing about taking a cruise is that it's all-inclusive: once the couple is on board, they don't need to worry about meals, activities, or anything at all. All they have to do is enjoy their time and each other.
They can also take the island hopping cruises which will have them landing on a different Caribbean island every day, so they can enjoy Bermuda, Bahamas, Aruba and so on. Alternatively, they can take a cross-Atlantic cruise that will have them out on water the whole time, or they can fly to Europe and take one that will have them visiting exotic locations like Portugal and Spain.
The options are limitless, and they can actually make their decision based on whatever amount of money they manage to 'crowd fund' for their wedding. It may not be the standard honeymoon location, but it can be a lot of fun -plus, food and entertainment are supposed to be amazing! The only downside I can see is that it's less 'private'; there are a lot of people on that cruise with you.
Have you traveled to any of these locations? I would love your input so we can decide on the best honeymoon location for the loving couple!