Hawaii is our ultimate vacation destination: beautiful, relaxing and unique, it's a dream to travel there.
You can enjoy the trip of a lifetime with the number of quality relaxing hotels, spas, beaches, restaurants and activities.
Are you ready to escape to Hawaiian paradise? Check out the best it has to offer!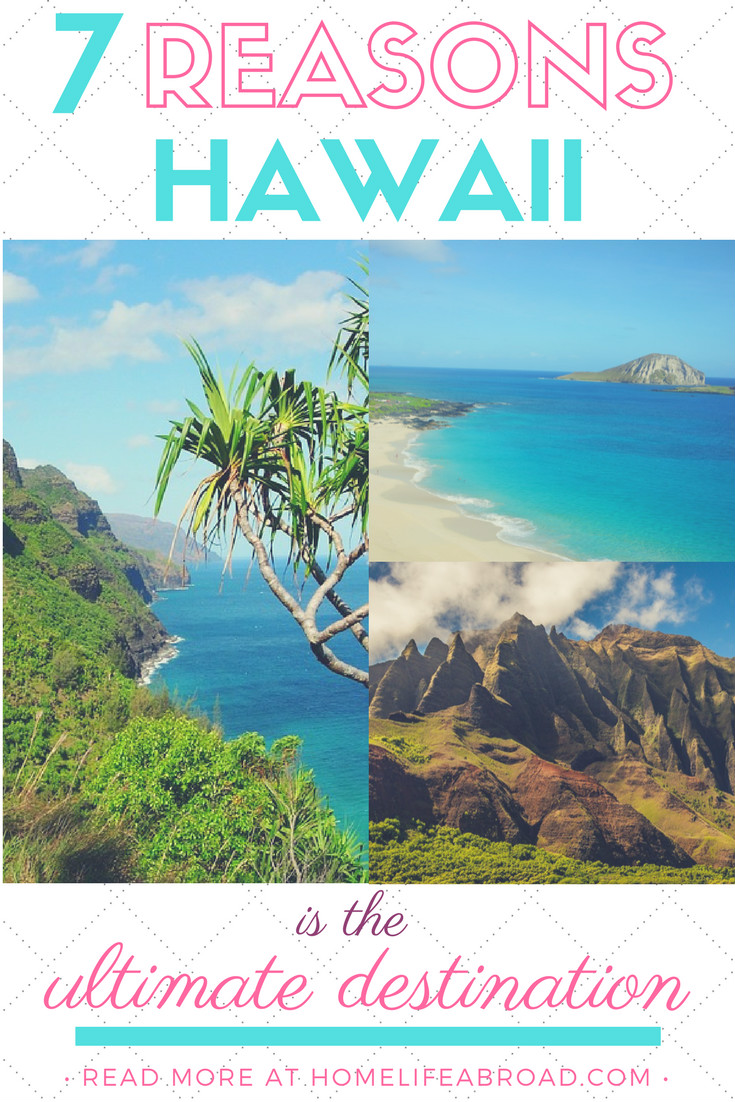 1. Stay in luxury
Hawaii is such a popular tourist destination spot, that there's a surplus of places to stay.
There are over 300 hotels sprinkled across Hawaii's islands. In addition to that, there are hundreds of stunning Hawaii beach rentals available so you can live in total luxury.
With it's reputation as the perfect romantic destination, it's no wonder so many couples honeymoon in Hawaiian luxury.
Few places in the world have hotels and villas so beautiful that they make justice to the promotional photos.
If you stay in these locations, you really get that picture-perfect view of the beach and ocean.
When it comes to accommodation in Hawaii, tourists are spoiled.
2. The never-ending beaches
Hawaii has a total of 750 miles of shoreline and over 400 free, public beaches.
With so many beaches to choose from, you can enjoy a different one every day and still not see them all.
The beaches offer a variety of natural landscapes – some have white sand, others yellow, and there are even black, red and green sand beaches.
This makes for the perfect honeymoon location, or even a great vacation spot for family.
Since the weather is stunning all year round, you can spend most of your time at the beach and enjoy the paradise that is Hawaii.
If you're wondering if Hawaii's beaches look as good in person as they do in photos… they really do!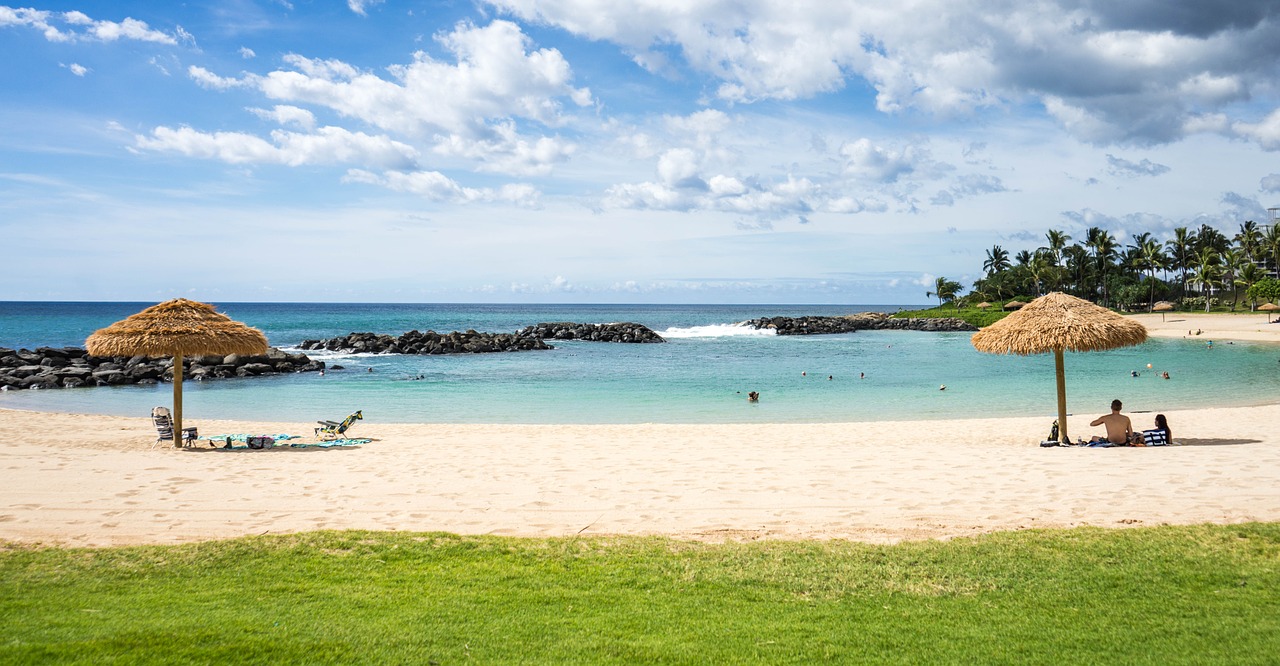 3. Something for everyone
Some tourist destinations may only be suitable for specific types of tourists. But Hawaii is anything but that… the islands have something to offer every type of tourist.
From surfing and hiking to museums and shopping, Hawaii has it all, which is another reason why it's become such a popular destination.
You can take a week to relax by the pool and beach or go crazy and hike up a volcano. Or if you want, you can do it all in one go.
Hawaii's shopping is a must – visitors love the high end stores in Waikiki including some of the best known designers.
Of course, for those who don't like to spend on designer wear, there are numerous craft shows, flea markets and farmer's markets across the islands. Here, you can find locally crafted art and woodwork that make for a genuine souvenir.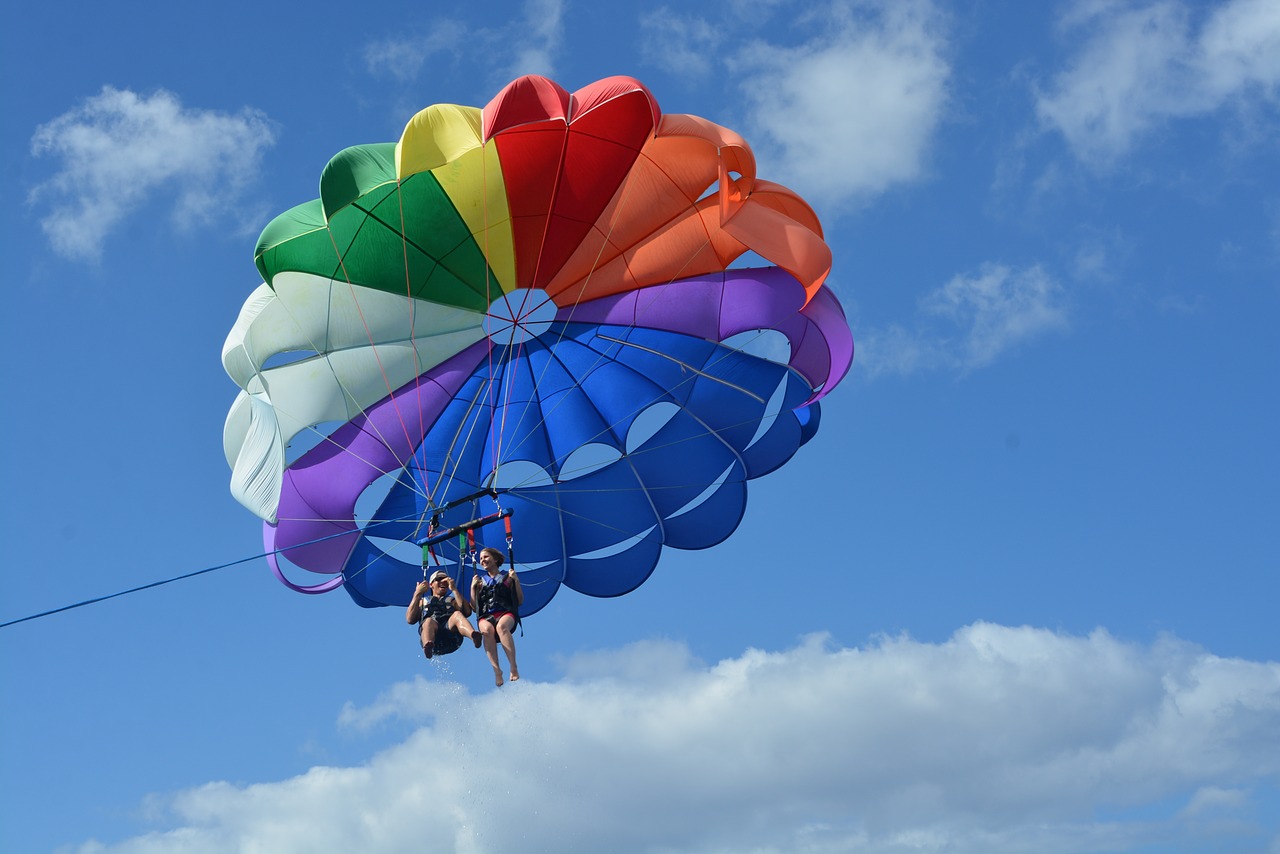 If hiking is your interest, Hawaii is a hiker's paradise. There are hiking spots all over the state, each offering a unique panoramic view of the ocean and mountains.
Since Hawaii is surrounded by endless water, there are a wide variety of water-based activities you can enjoy.
Surfing, snorkeling, fishing and scuba diving are just some of the few activities you can find in Hawaii. You can even board submarines or enjoy a romantic dinner on a fancy yacht.
Hawaii is great for family, couples, friends or even single people looking to enjoy some time away from home. There are activities available for everyone.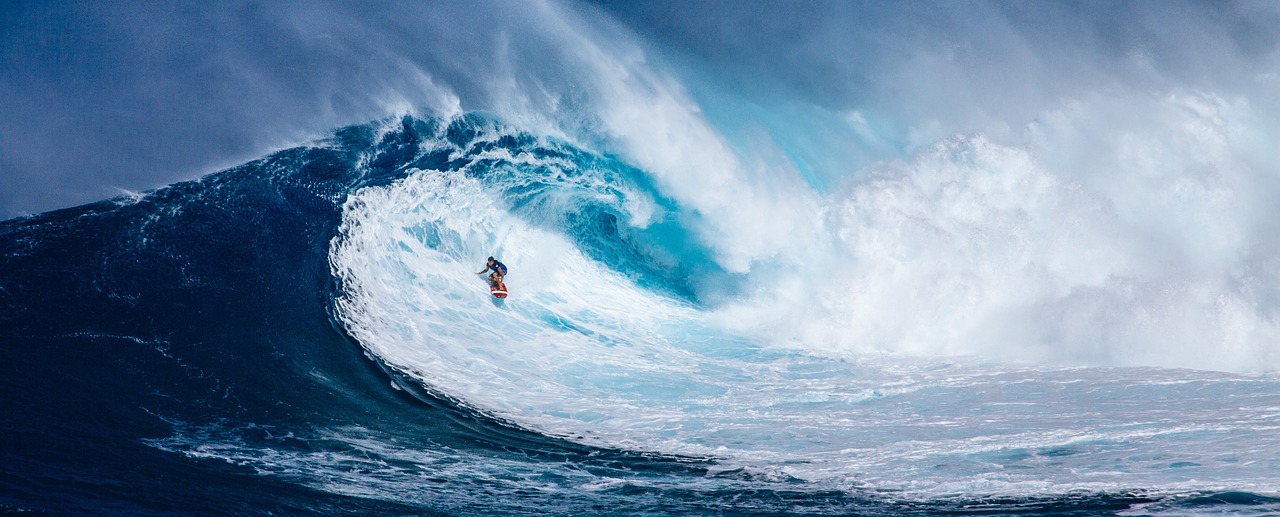 4. The stunning views
If you enjoy the natural beauty of our planet, there is nowhere like Hawaii.
Each Hawaiian island is completely unique from the others – these islands stretch over 1500 miles so they can be very different from each other.
Kaua'i is green and lush with beautiful sea cliffs, while Oahu has a volcanic tuff cone visible from every corner of the island. Maui has a valley and stunning coast. The Big Island has a combination of volcanic landscapes, waterfalls, tropical rainforests and beaches.
Some parts of Hawaii have remained untouched throughout the ages – they look exactly the same as they did thousands of years ago before our intervention.
Finding a secluded piece of paradise down a scenic route is quite easy as long as you avoid traveling on roads and highways.
Hawaii is also one of the few places in the world where you can enjoy both the sunrise and the sunset. In Hawaii, you can see the sun rise in the east and set in the west over the water, all in one day.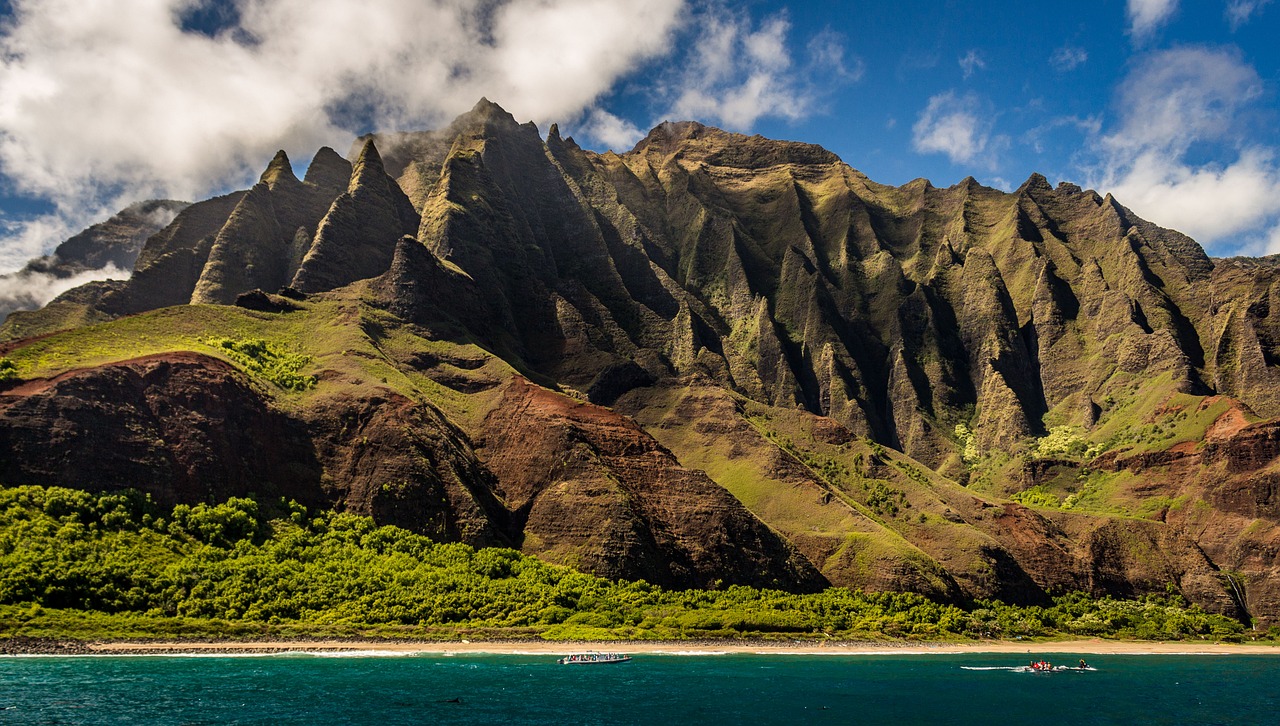 5. The year-round warm weather
Hawaii is famous for it's stunning year-round sunny weather. It seems like summer is the only season in the islands!
When planning a vacation, good weather is a priority for most travelers. But when planning a trip to Hawaii, there's not much to worry about.
After all, Hawaii has some of the best weather in the world. The islands experience a drier season in the summer and a rainier season in the winter, but the temperature remains steadily warm to hot throughout the year.
The rain showers are responsible for all the beautiful green on the islands, but they tend to be short-lived. And when it's windy, the cool breeze makes for a stunning day against the hot weather.
So if you're thinking about visiting the island for your next trip, remember that there's almost never a bad time to visit Hawaii.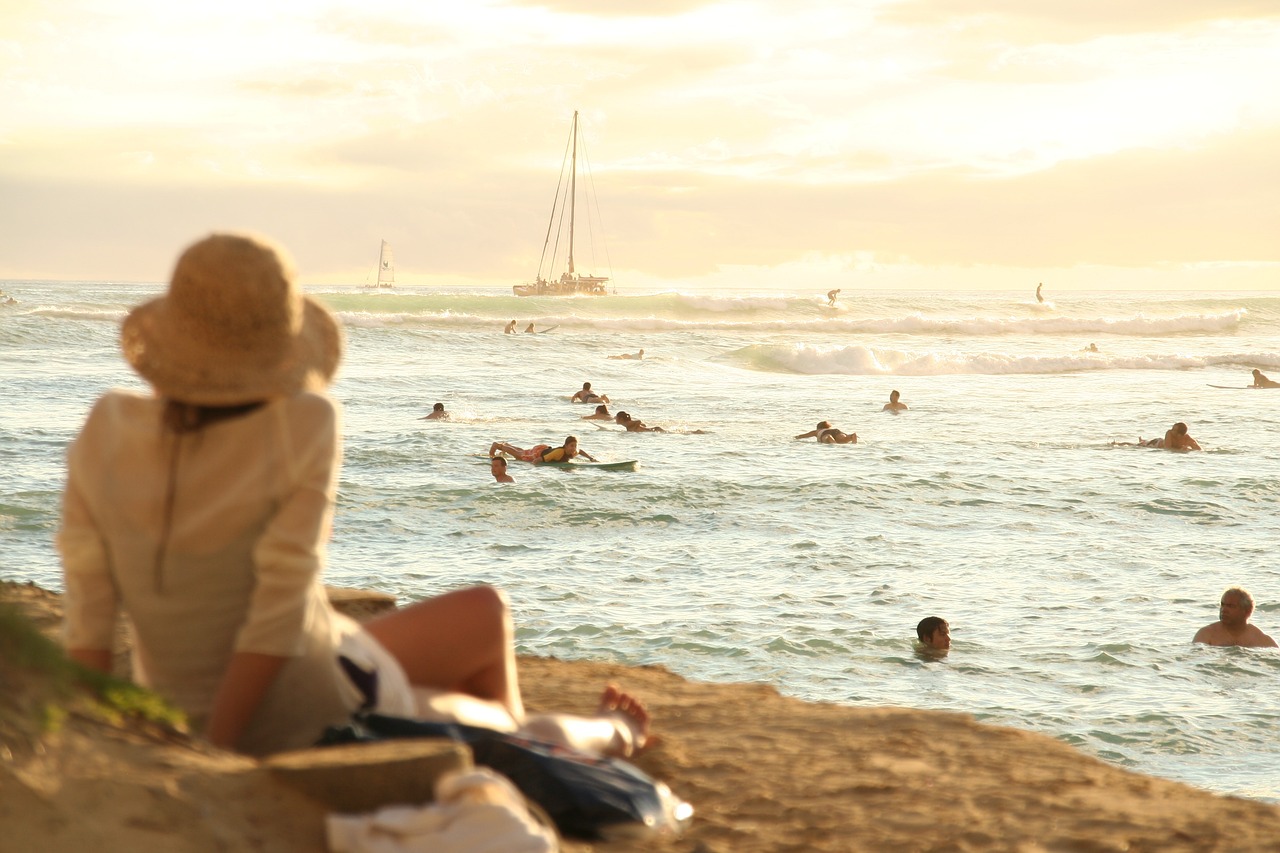 6. The thriving culture
Hawaiian culture is famous worldwide, thanks in part to the ample attention it gets in movies, but also because of the many beautiful aspects to it.
The Hawaiian culture is alive and proud, and the native Hawaiian people are a big part of its rebirth. From hula demonstrations at luaus to  street names in Hawaiian language, the islands thrive on the strength of Hawaiian culture.
Today's Hawaii has seen a strong re-emergence of the Hawaiian language, culture and music, and tourists are able to experience and enjoy it first-hand.
As a matter of fact, the aloha spirit has become more than an expression – it's a way of life and a law of the land.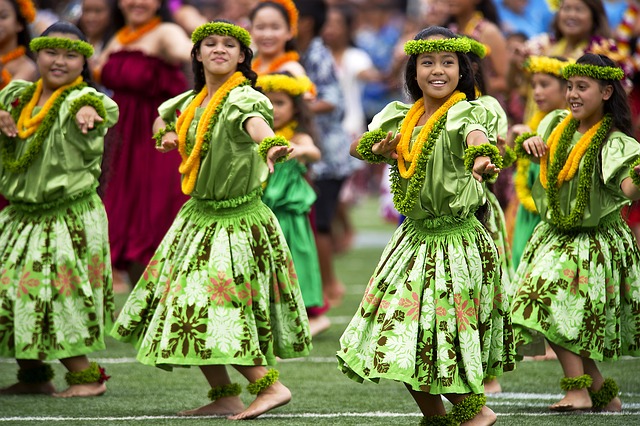 Hawaii also happens to be a melting pot of cultures where 25% of residents claim ancestry from at least 2 ethnic backgrounds, making it the only state in the USA where everyone is a minority.
This adds yet another interesting facet to the island, since a unique culture of its own has evolved from the combination of many different backgrounds.
Last, but certainly not least, Hawaiian residents are some of the friendliest people around – probably because of the fact that it's summer all year round.
So when you're greeted at arrival with the standard "Aloha!", take a moment to reflect on just how meaningful the word is and how it reflects on your Hawaiian experience.
7. The delicious food
Hawaii is known for having some of the best restaurants in the United States. Their main claim to food fame is the melting pot of cultures – literally.
Hawaii's traditional foods are a mix of the main cultures present in the island – Chinese, Filipino, Japanese, Polynesian and native Hawaiian.
Restaurants featuring these ethnic foods range from expensive, Michelin star restaurants to affordable, smaller, family-owned restaurants.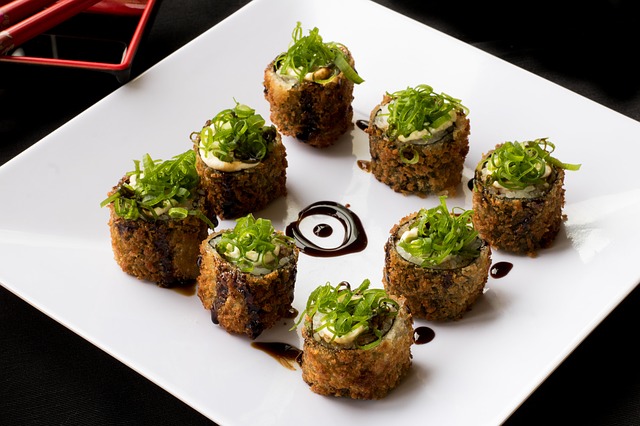 Of course, there are also the famous luau dinners that are often enjoyed in hotel events and which are often showcased in Hollywood movies.
For those who are less inclined to try the Asian food, Hawaii has a variety of other restaurants to cater to tourists.
Still, don't be afraid to try authentic Hawaiian food in your stay here! You will enjoy every bite of this special and unique cuisine.
Have you visited Hawaii? Do you dream of visiting? Tell us about it below!