*Disclosure: I received the products mentioned below to facilitate my review. All thoughts and opinions are my own.
You might know that we really love all kinds of subscription boxes, especially the snack ones! So when we had a chance to try a subscription box called MunchPak we were all in!

MunchPak was born in 2013 and since then gaining more popularity all around the world. They offer a great selection of snacks from different places around the world and then send them directly to your door!
If you are a snack lover like we are, MunchPak is perfect for you because it gives you an opportunity to try new snacks that you might never have heard of or would have never had a chance to try.
Oh, and did you know that they ship weekly not monthly, like most of the subscription boxes do. That way, you'll have a selection of tasty snacks available every week!
Personalizing your MunchPack is really easy: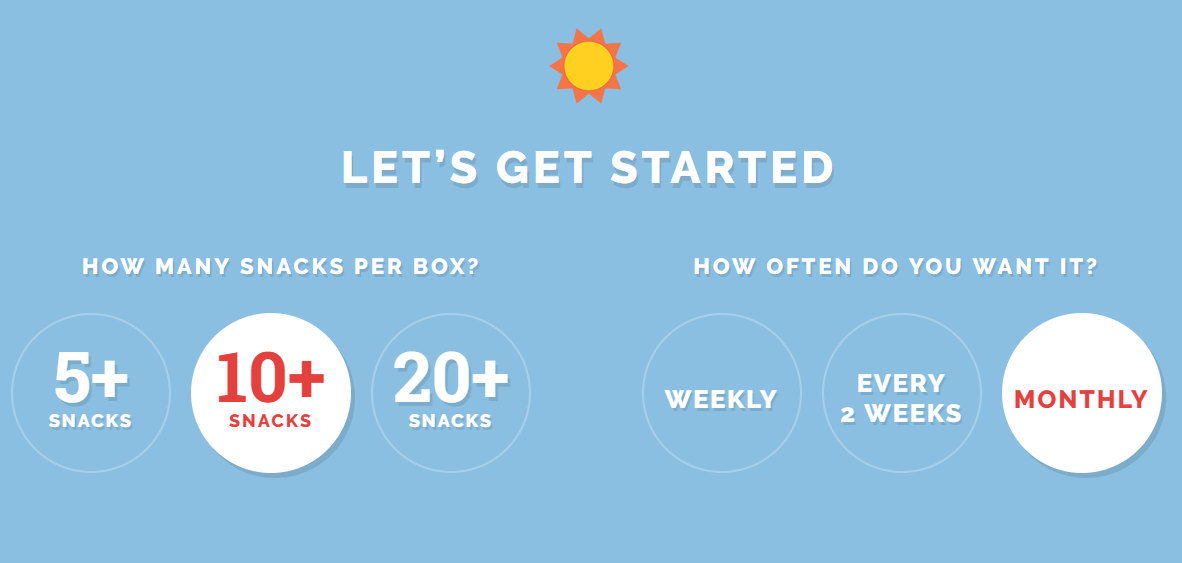 Choose the number of snacks and the shipping frequency.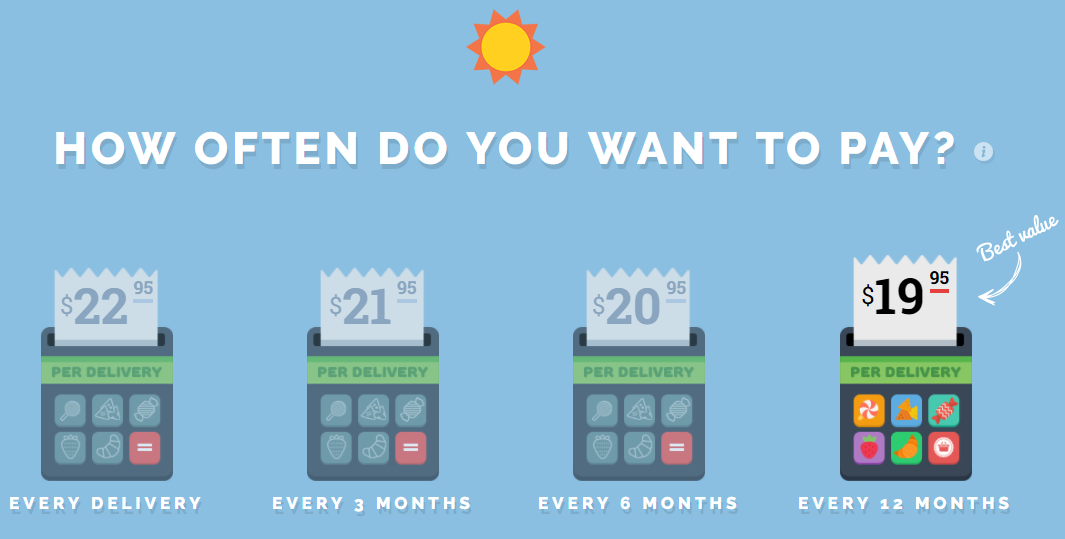 Choose the payment frequency.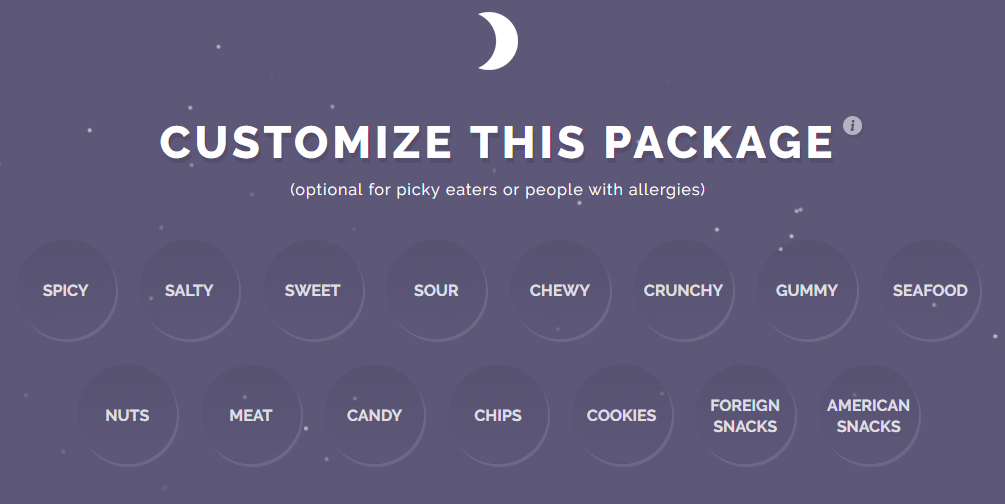 Time to customize your package! This step is perfect for people with allergies and picky eaters!
Next, you can add a drink to your box if you wish so and then just fill in your shipping address and wait for your box to arrive! It's super easy!
We were sent a box containing 10 snacks and a box of tea. Each MunchPak is unique and packed by a snack expert who hand selects the treats for you! Our box was filled with snacks chosen by Jason. How do I know it was Jason? Every box has a cute card from the person who prepared your box. I think that it's a super cute idea!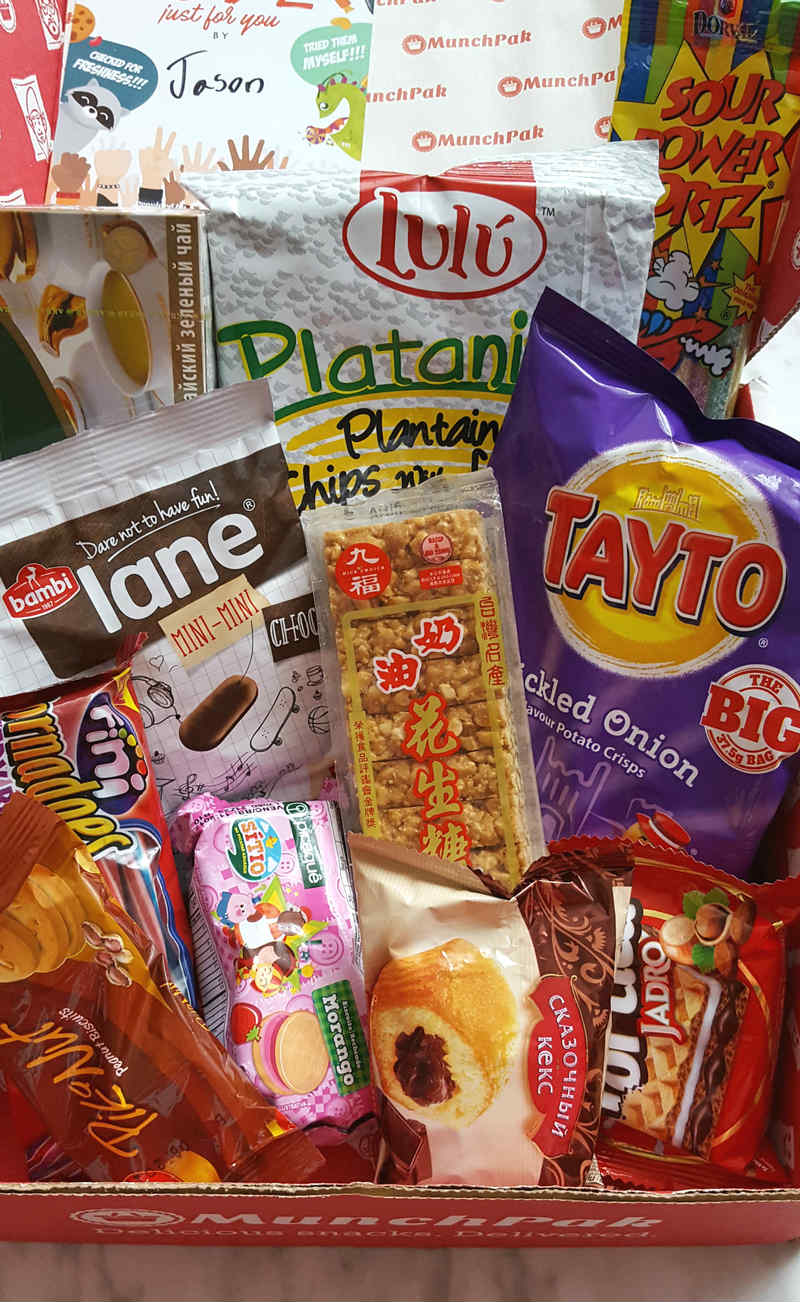 There were cookies, candies, potato chips, plantain chips, muffin, wafer, peanut cake and Chinese green tea in our box.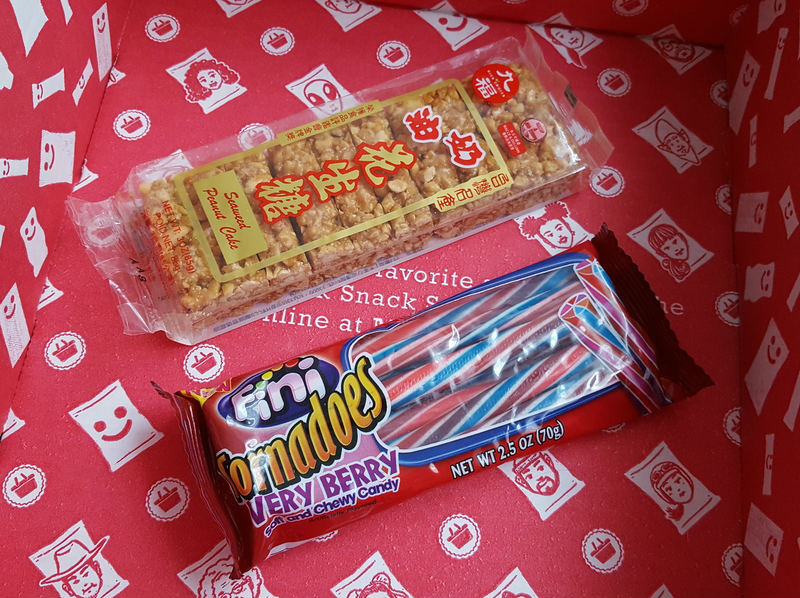 My favorite treat by far was the Seaweed Peanut Cake. It was a super crunchy mix of peanuts and honey – so delicious! The Fini Tornadoes were really yummy too!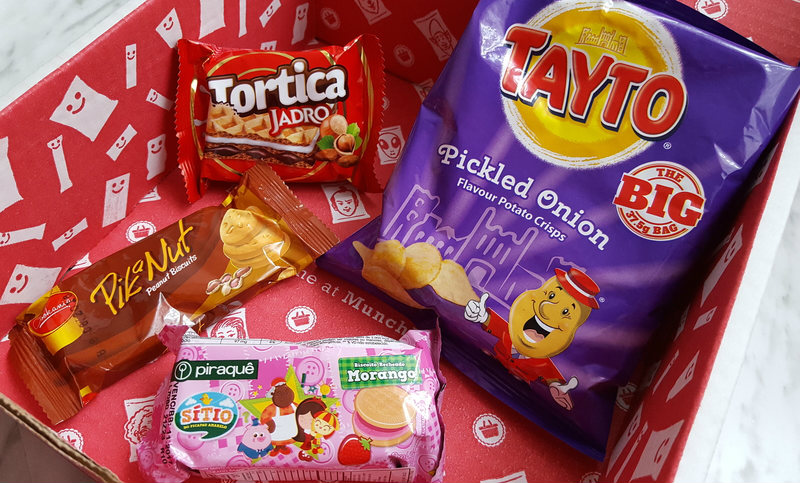 This type of cookies and the wafers are snacks that are available here too. My daughter loved the strawberry cream cookies. The pickled onion potato crisps had a lot of vinegar. I really loved them they were too strong for my daughter and husband.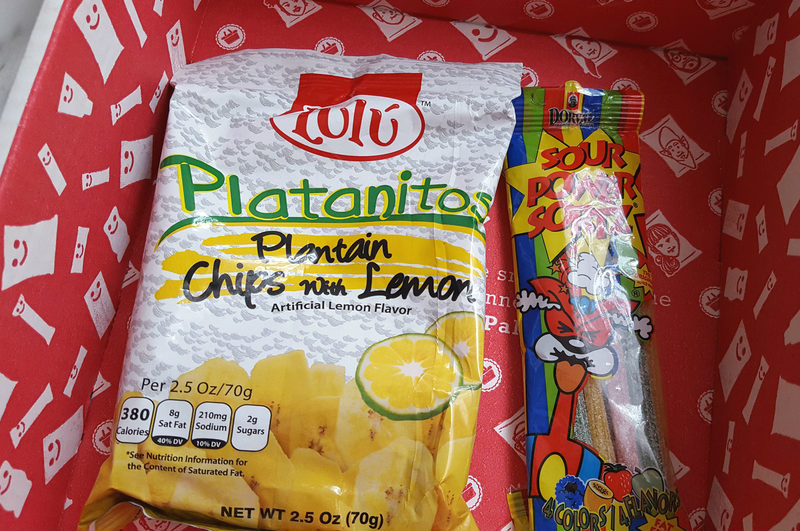 I have to say that I had not tried Plantain chips before so I had no idea what to think of them. For me, they taste strange 😀 but the lemon juice gives them an interesting aftertaste. My daughter did not like them at all. She did love those colorful sour candy sticks though! They made her tongue colorful so we had a lot of fun with them!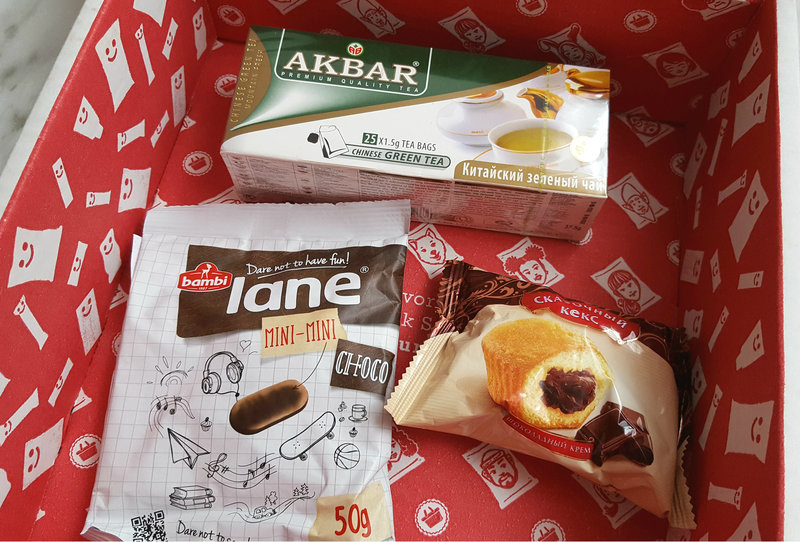 We haven't tried the tea yet, so can't say much about it but I really loved those mini chocolate covered cookies. I ate them all by myself. The little chocolate filled muffin was delicious! My daughter ate as a merienda one day.
We would have loved a little bit of variety and instead of 3 packages of cookies they might have added something different. Something salty maybe. I think we should have customized the package because that way we could have chosen the flavors we prefer.
As a recommendation, I think MunchPak could add a little informative note about the snacks – the country they are from, why they are popular, etc.
We think that MunchPak would make a great gift for every snack lover! Keep this in mind when shopping for holiday gifts!
What's your favorite snack?