**I received the products mentioned below to facilitate my review. All opinions, however, are 100% my own! This post also contains affiliate links and I will be compensated if you make a purchase after clicking on my links.

We all need and deserve some "me time" once in a while. I love to spend my "me time" on pampering myself. Depending on my mood, it might be snuggling up with a good book and some hot chocolate or spending some extra time on my skin and hair care. Bubble baths, facial masks, body scrubs, and massages are the best part of a good "me time".
While I do like to go to beauty salons once in a while, I prefer relaxing at home. One of the companies that help to make pampering and "me time"relaxing and joyful is Grace & Stella!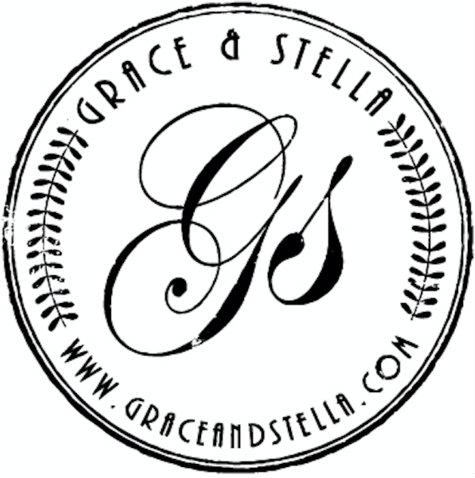 Grace & Stella is a company that dedicates to bringing you the best in skincare and beauty products. They started in 2015 with just one product – Dr. Pedicure Foot Exfoliating Mask. Little by little, they have been expanding their product line to include skincare, hair care, bath and shower products, as well as makeup.
Grace & Stella sent me some products to try. You can read my review below and I'll also show you some pampering gift ideas!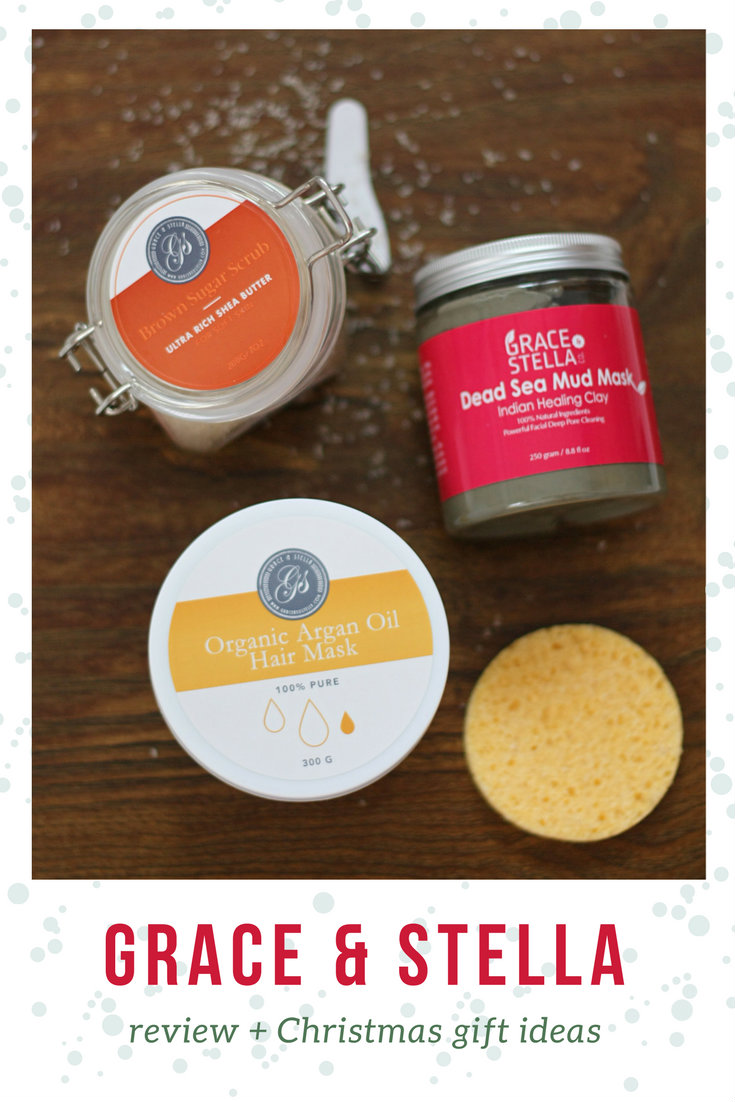 Dead Sea Mud Mask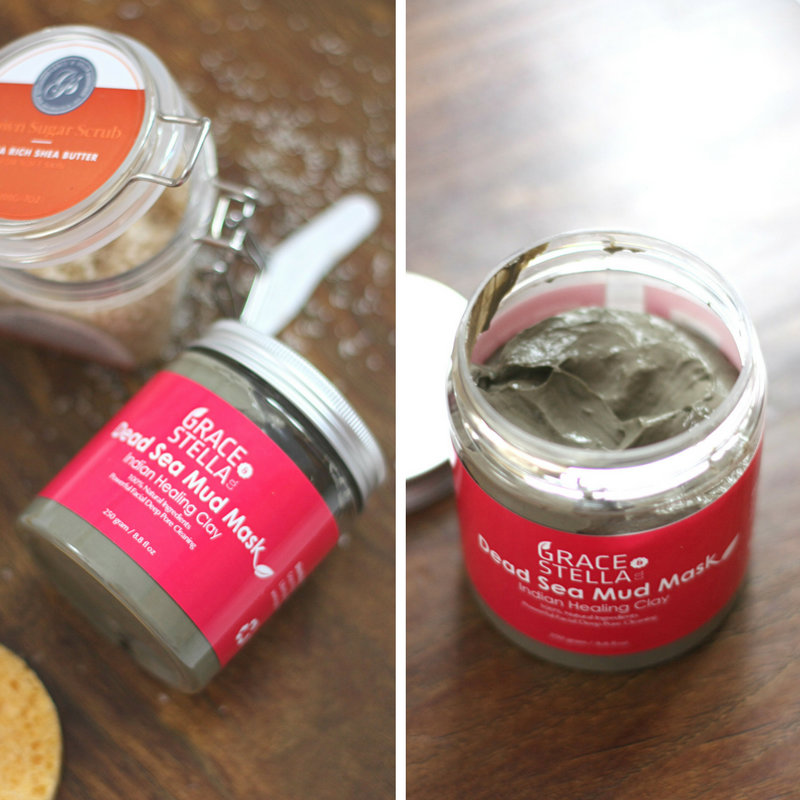 Some of you might know that I love all kinds of facial masks, especially everything activated charcoal, clay, and mud related. This Grace & Stella's mud mask contains Dead Sea mud and kaolin (China clay) – both known for their multitudinous health benefits.
The first thing I noticed after opening the mask was the scent! It's so fresh and relaxing, instantly reminded me a spa and all the wonderful facial treatments they offer. The mask has a creamy texture and it's really easy to apply and also to remove. I wish the package would include a spatula, so I don't have to scoop it with my fingers every time I use it (*looks like they have changed the packaging now, and the new format includes a spatula too!).
Thanks to shea butter and aloe vera juice the skin feels hydrated after washing off the mask. What I really love about this mask is its ability to remove the impurities from the skin gently without drying my skin. It also works very well for acne prone skin. I have noticed that after using the mask my pores are smaller and it seems to reduce the redness of the breakouts.
This Dead Sea Mud Mask would make a great gift or a stocking stuffer for these holidays!
Brown Sugar Body Scrub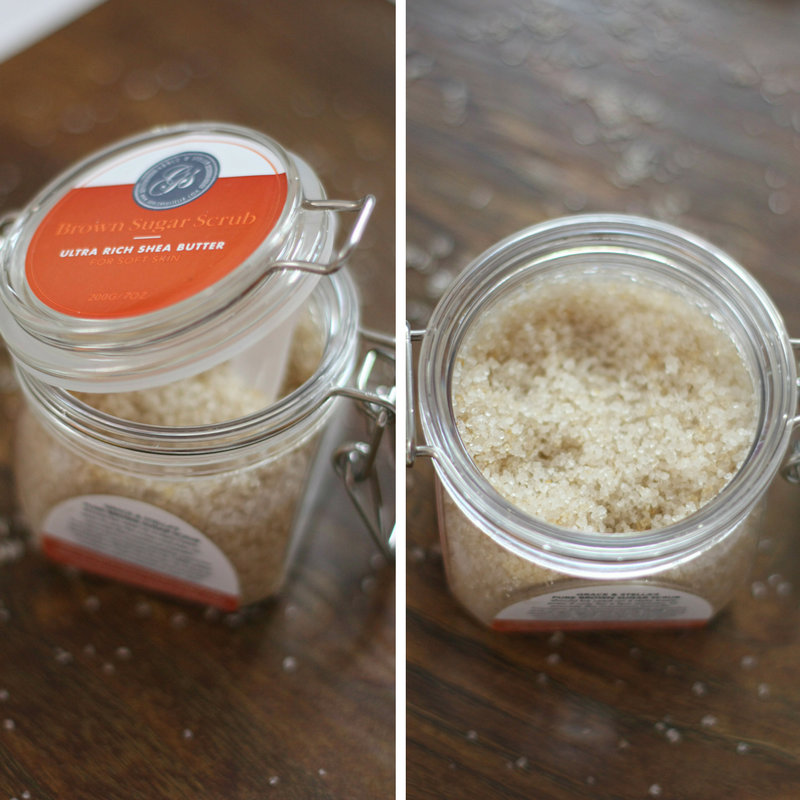 The Brown Sugar Scrub contains Dead Sea salt, brown sugar, coconut oil, shea butter, ginger and aloe vera juice among other ingredients, creating a powerful product perfect for all skin types. The scrub removes gently but effectively dead and dry skin and leaves your skin rejuvenated, soft and moisturized.
What I really like about this scrub is that:
it's natural
free of parabens
does really well its job
it's cruelty-free
Grace & Stella's Brown Sugar Scrub comes in a cute plastic jar that keeps the product airtight when not used. I'm glad that the package is made of plastic, as I find it safer to use when taking a shower.
This scrub would make a perfect gift for any friend or family member who loves some pampering.
Organic Moroccan Hair Mask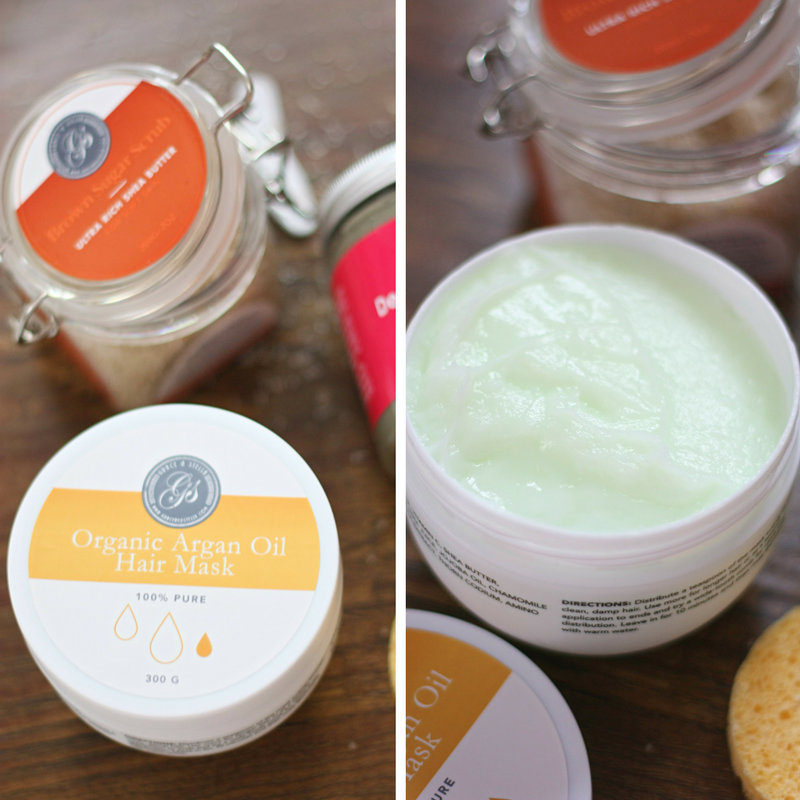 I have color treated and quite damaged hair, especially the ends. There are days when my hair looks like a ball of hay! So using masks is really important for my hair. The Organic Moroccan Hair Mask I was sent contains a lot of ingredients that have moisturizing and nurturing qualities – Vitamin E, Vitamin C, chamomile extract, shea butter, aloe vera juice and jojoba Oil among other ingredients.
The instructions say that the mask should be applied to clean and damp hair and left to act for 10 minutes. As a mom, I don't have that much time to spend in the shower, so that's why I prefer to apply the mask to dry hair an hour or 30 min before I shower. The results are same for me, does not matter if I use it on dry or damp hair.
The mask leaves hair well hydrated (especially the ends) and gives my hair a beautiful shine.The hair looks more healthy and silky and it's easier to comb. Love the faint aloe scent it leaves to my hair.
Buy one for yourself and a couple for your friends!

Besides the three above mentioned products, Grace & Stella have other great products to try too! Come and check them out!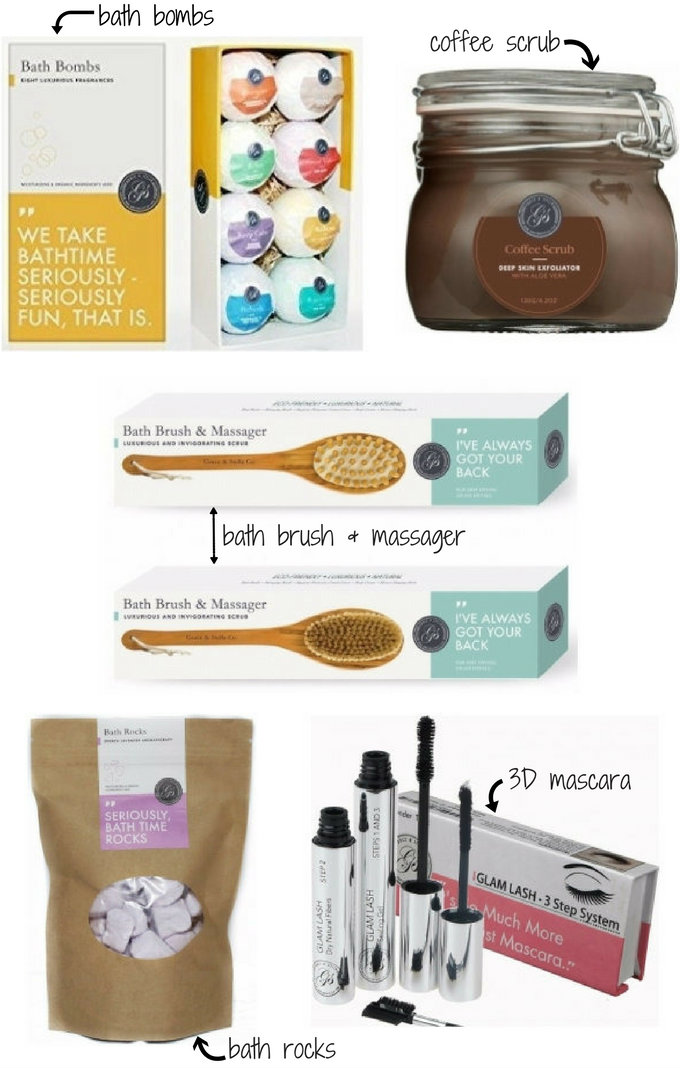 Bath Bombs | Coffee Scrub | 2 in 1 Bath Brush & Massager
Bath Rocks | Glam Lash 3D Mascara
Which Grace & Stella product would you like to try?