Here's a little something we expats know very well: it can be complicated to transfer money from one country to another, particularly for large sums.
If your money is stuck in a bank account half-a-world away, things can get messy and difficult.
First, it means you can't get access to your savings easily.
Second, forget about large purchases like buying a home, unless you go through extensive bureaucratic hurdles with your bank.
Third, you're charged exorbitant fees by the bank and lose money from high currency conversion rates
In other words, transferring money abroad through your bank is a pain.
Non-expats can experience it when a family member is abroad and needs money wired to them – welcome to a small piece of our nightmare.
Regardless, we do have alternative options, and these can help with international money transfers without all the added frustration.
Read on to learn more about why you need to avoid banks and find alternative services to transfer money overseas.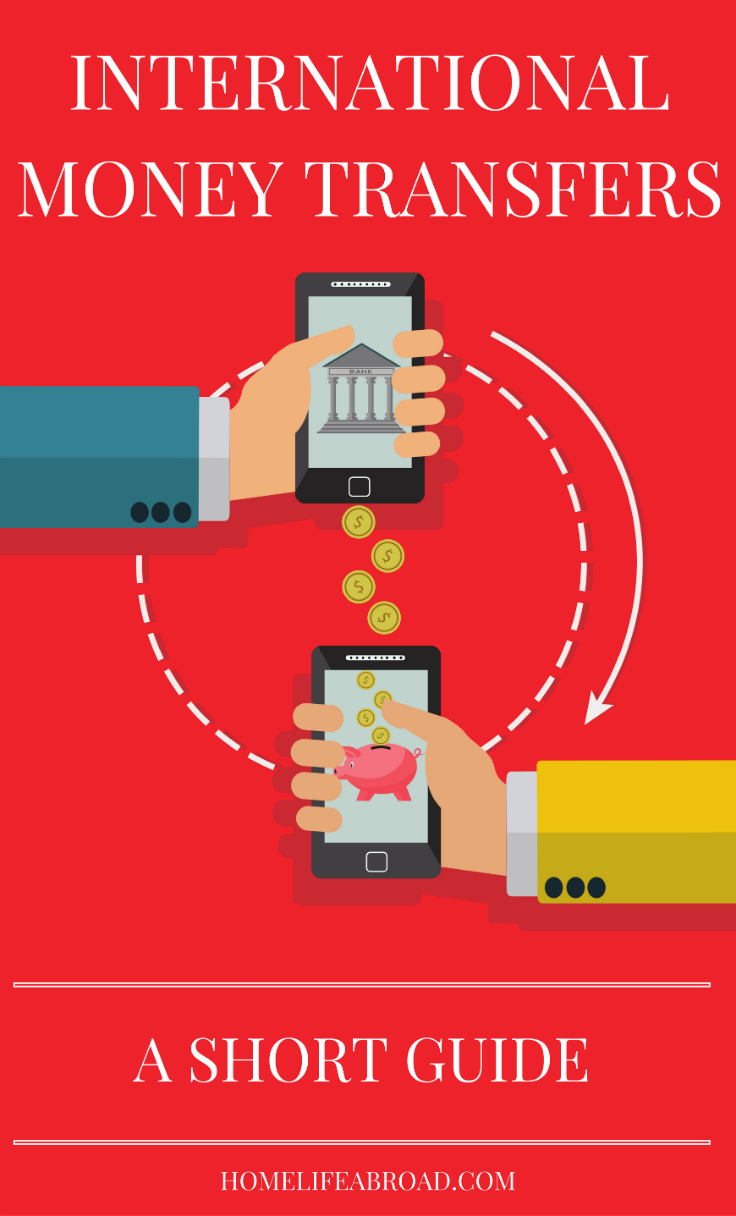 Why you need to stay away from bank transfers
When it comes to international money transfers, the banks are out to get you.
They offer the absolute worst deals, including obscene fees and the worst conversion rates in the market (although Paypal is in competition for providing the most unfavorable rates).
Anyone who has tried to transfer money overseas using their bank goes through an initial stage of shock when they see how much money is lost in the transaction.
Why are banks providing such a bad deal for money transfers?
Simply put, banks (and PayPal) are applying a large margin on top of the mid-market exchange rate, aka an extra hidden "commission".
The worst part is, they do this with zero transparency, so you can't even see the overcharged conversion rate until you start the process.
Most people don't even notice that it's different than the going market rate– it's not mentioned at all!
So basically, you are paying the bank both a fee + the loss from the conversion rate.
What the solution? Instead of banks, use accredited services
Fortunately for us all, today's consumers have options, so we're not bound to solely using the bank for our money transfers.
Instead, we can look at alternative, affordable solutions like money transfer services.
Because they are in a more competitive landscape, they are constantly improving their services and fees to beat their competition in the industry. This is great news for the consumer.
They are usually fee-free, have local banking facilities in their relevant regions, and most importantly, they are safe, regulated and secure.
Don't expect any service to work for free, though – obviously, all businesses need to earn money. However, the exchange rates and/or fees are usually significantly more affordable than banks'.
Next step: Do comparison shopping of money transfer services
There are numerous services that can help with money transfer, and they each have their advantages and disadvantages.
It can be overwhelming to go through them all and understand which is the best option for your needs.
Instead, look into comparison sites that review and detail the different providers, ranking which are transferring money abroad effectively.
Among the comparison information, be on the lookout for details such as:
Minimum transfer amount
When they were established (too new could be suspicious)
Currency limitations
Fees, of course!
Regulations- are they authorized to provide money transfer services?
Exchange rate information
Client reviews – are other clients happy with the service?
Positive and negative traits: i.e. speed of service, ease of sign-up, and so on.
A few last tips: sending money abroad
Now that you're better aware of options available to you, here are a few tips to help you get the best deal to fit your needs:
Make sure you understand what you're being charged. Compare the proposed exchange rate to the one shown in XE.com.
Check the stated transaction fee (if there is one) against other banks or services
Check when money will be reaching its destination – some services and banks are slower than others
Some services have a "Best Exchange Rate Guarantee" – show them a quote from a bank or Foreign Exchange company and they will guarantee to beat it. Do your research beforehand to make sure you have the best possible exchange rate!
Good luck, fellow expats and friends!
Have you ever transferred money abroad? Share your tips!
Thanks to Freepik for the original version of the featured image.