*I partnered with Picture Keeper Connect on this post and it has been sponsored in compliance with FTC requirements. All thoughts and opinions are my own. Please note that some links may be affiliate links and we may make a commission if you purchase a product after clicking on a link. This doesn't affect the price, but we appreciate your support in this way!
The summer time is meant for relaxing, fun, family vacations and for millions of photos. There are so many new things to experience and tons of memories to capture. Over the years I have learned that it's really important to take a lot of photos during the vacation, especially when your kids are little. They won't remember their first vacations but it's so great to show them the pictures when they are older. We have done it a lot with our daughter and she loves to hear the stories and see the pictures about our past vacations.
I have also learned that it's super important to always have plenty of storage space and a backup system for your photos. It's sad when you can't record your kid's first swimming attempt because your phone's memory is full. So, it's better to be prepared than sorry!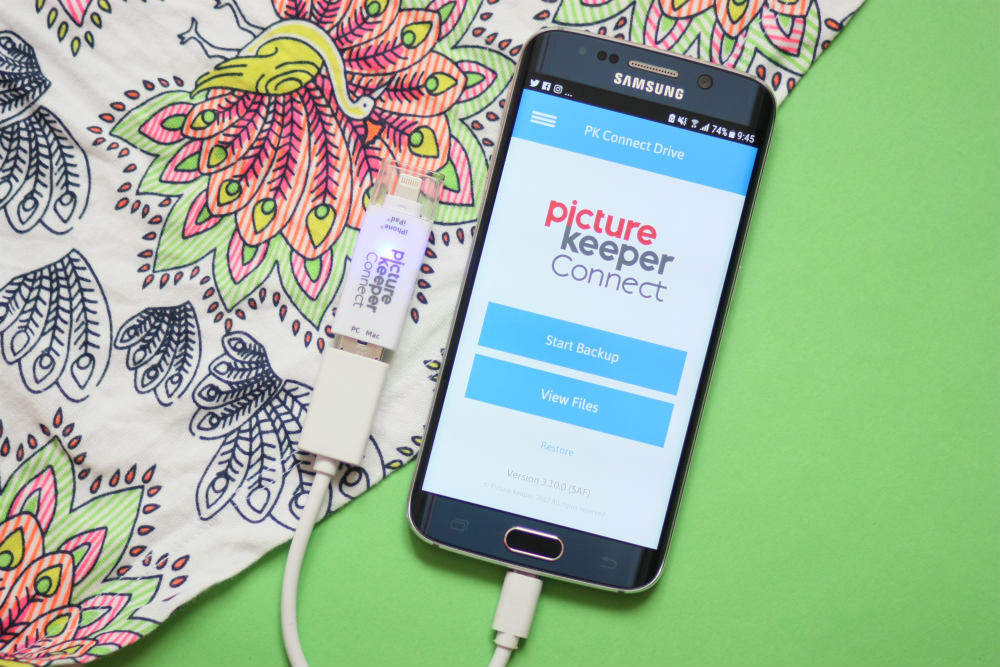 Picture Keeper Connect
Here is when the Picture Keeper Connect comes to the rescue! This little device looks like a regular flash drive but it's actually a mighty photo back up system that's compatible with most of the Android and Apple iOS devices, as well as Mac and PC computers.
Picture Keeper Connect offers three different storage capacities – 16GB, 32GB, and 64GB so you can choose the size that fits your storage needs. One of the things I really love about this gadget is that it detects duplicate files so it only saves the files you haven't backed up yet – bye, bye duplicate photos and videos that consume extra storage space!
To start using the device you have to download an app called Picture Keeper Connect, create an account, plug in the device, and choose the images and videos you want to back up. Yes, it's super easy to use and takes just a couple of minutes to set up. After downloading the app and creating an account you won't need WiFi or data connection because it does not store your files online.
Now you can use all your mobile data for surfing the internet, updating your social media and sharing your photos with your loved ones instead of using it to back up your files on a cloud or an online account. So it's not only giving you a total freedom of when and where to save your images but it also gives you security knowing that nobody can access your private files because they are not stored online.
Besides photos and videos, Picture Keeper can also back up your contacts! For a lot of people, losing their contacts is a huge problem. "Will I lose my contacts?" is one of the most asked questions when the phone breaks, gets lost or stolen. Imagine traveling a foreign country and losing your phone with all the important information. If you back up your contacts once in a while with Picture Keeper Connect you'll always have a copy of your contacts and you can restore it by connecting your flash drive to another compatible device. It's that easy!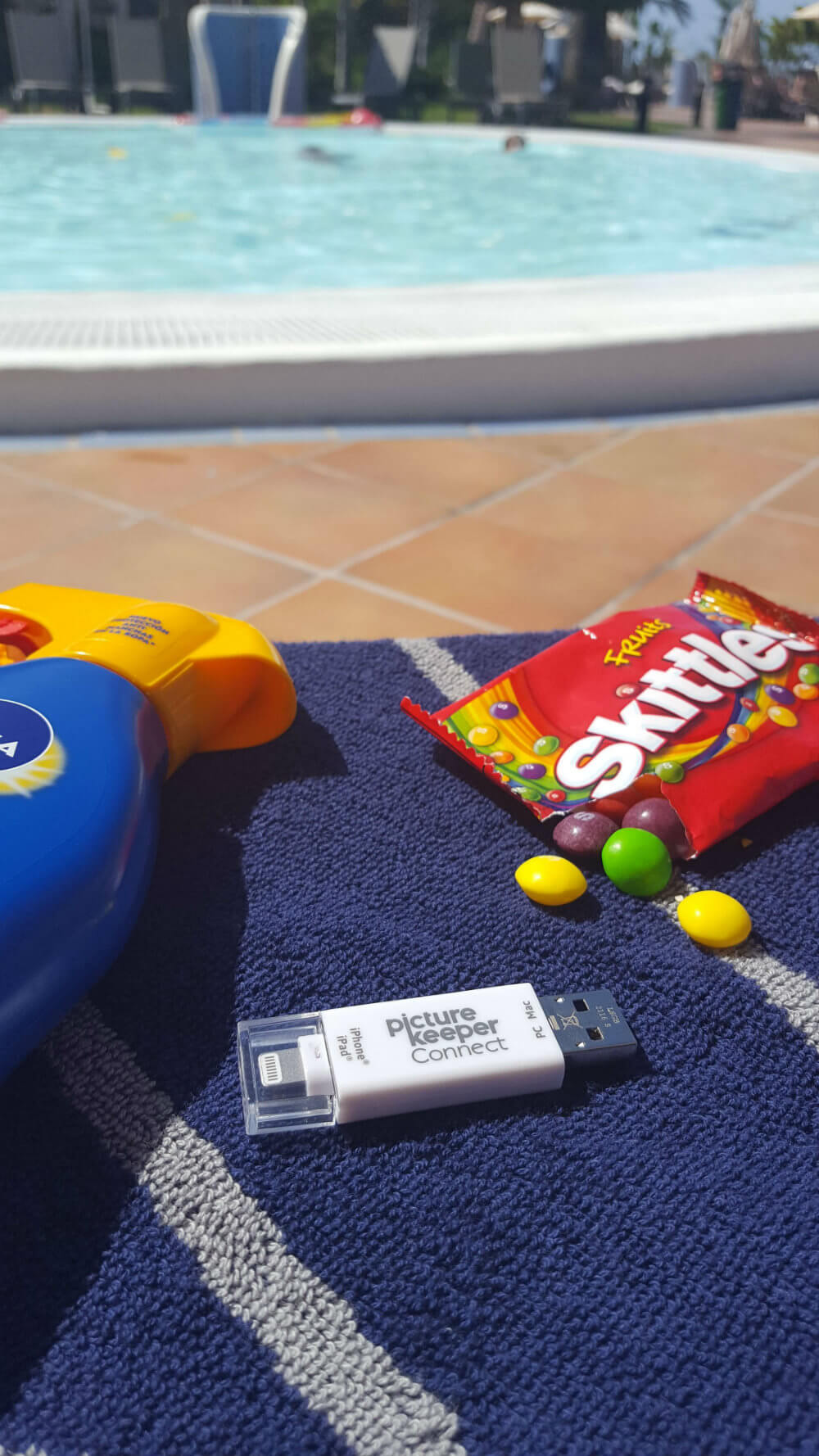 Picture Keeper Connect is a perfect device for times when you need more storage space on your mobile device, transfer information from one device to other, or just want to have a backup copy of important files.
Get your own Picture Keeper Connect 40% OFF with the code HomeLifeAbroad
I have to say that I was a little bit skeptical before using the Picture Keeper Connect but now I really adore it. Even my husband has asked me if he can use it to back up some files!
What we love about Picture Keeper Connect:
super small and easy to carry around
needs no WiFi or data connection
transfers files really fast
super easy to use
detects duplicate files
different storage capacities
it's secure as your files are not stored online
Family Vacation Photo Tips
And as I promised you in the title, here are a few short tips to make your family vacation photos and experience all-the-better:
Make sure you have enough storage space
Don't fall into the same pitfall we had a few years back – after a wonderful experience in San Francisco, we arrived at Disney without any memory left to take more photos! In desperation, we covered a whopping $50 to get a 2GB memory card at a nearby store – and then we had to be frugal with our photography to make sure we didn't go over the allotted memory.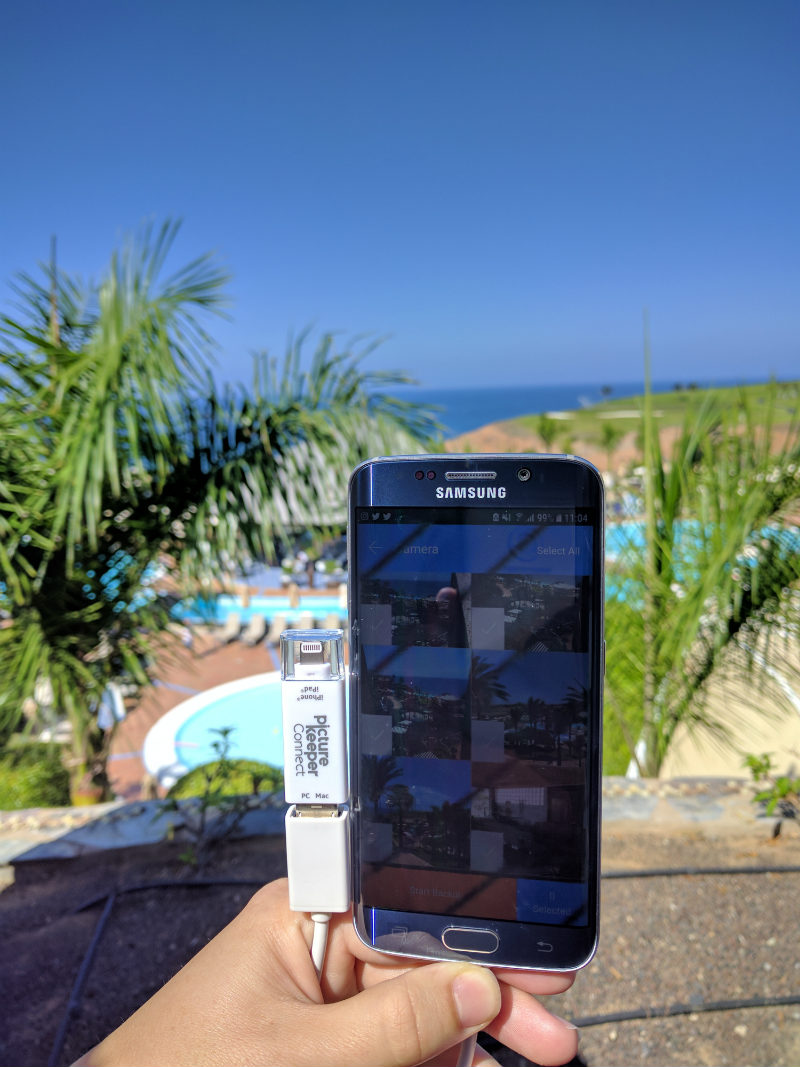 Storage space = freedom from worrying about the number (or quality) of photos you take on vacation. That's what makes the Picture Keeper awesome!
Don't be afraid to 'save' the experience
Living the experience is vital, but leaving the camera to a side means that you have no visual, printed memories to look back on in the future.
Someone has to be the designated photographer to document the trip, and that task often falls on mom or dad. Even if you have to nag the family to get those perfect family shoots, do it. It's all worth it in the end!
Be creative – tell stories and capture real moments
We love the tips from Conde Nast Traveler. From getting into costume to mid-step stills, there are so many creative ways to capture your family's adventure.
Rather than huddling up in front of the camera and taking the run-of-the-mill photo, be creative in the composition and idea, and create a family travel photo that really captures the spirit of your journey.
Giveaway!
One of our readers can win their own Picture Keeper! Just fill out the form below for a chance to win. This giveaway is open to US only and ends on 8/6 at 11:59 pm EST.
*Disclosure: This giveaway is in no way associated with, sponsored, administered, or endorsed by Facebook, Twitter, Google, Pinterest or any other social media network. Open to US residents only, must be 18+. This giveaway starts July 24th, 201,7 and will end on August 6th, 2017at 11:59 pm EST. Confirmed winner will be contacted by email and have 48 hours to respond before a new winner will be drawn. No purchase necessary. Void where prohibited by law. The sponsor will be responsible for product fulfillment to the winner of the giveaway.