** Some links are affiliate links meaning, at no additional cost to you, we may get a small commission if you make a purchase. We appreciate your support in this way!
I love buying gifts for kids and then see how their faces light up when you have chosen a gift they like. Most of the gifts I buy tend to be the ones that let kids explore, use their imagination, create, and learn.
Below you'll see some of my favorite gifts for creative kids these holidays!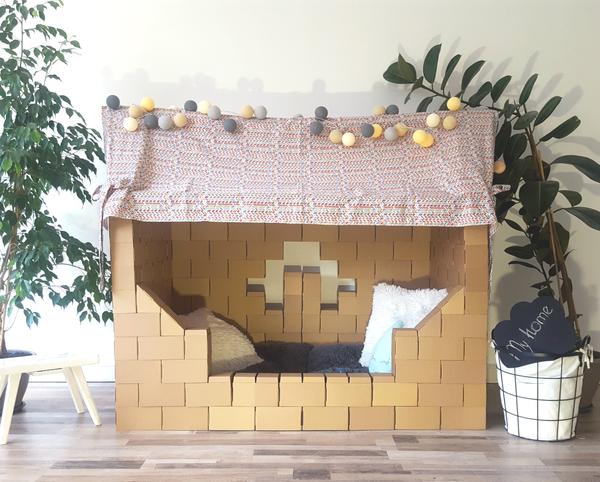 The best gifts for creative kids are open-ended ones! What kid does not love cardboard boxes? GIGI Bloks has created plain interlocking cardboard blocks that are perfect for kids who love building big structures. There are no instructions so imagination is the limit when creating new designs with GIGI Bloks.
As the blocks can be used in numerous ways and not just for building, these blocks foster creativity and imagination. The blocks are always the same but can be used for constructing different buildings. The first thing we built with these fun blocks was a castle.
GIGI Bloks has a lot of different kits to choose from. They have added a new "Build Your Own Dream House" for these holidays! The kit comes with more than 200 blocks and a piece of colorful fabric for rooftop cover so that every little builder or architect can build their own dream house. We do recommend checking out their other kits too!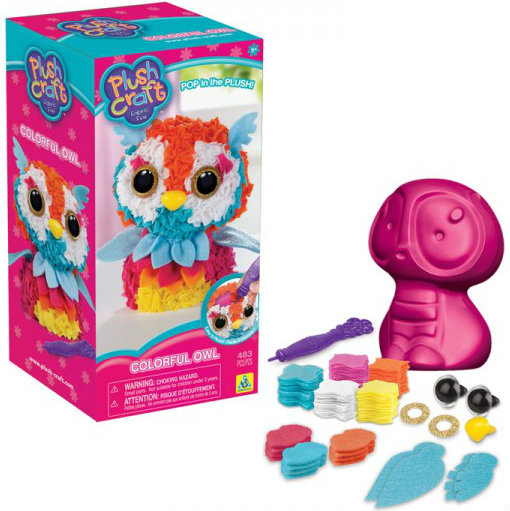 Plush Craft offers a wide range of different 3D figures kids can make. There are owls, puppies, ponies, kittens, bunnies, and raccoons to create.
They also offer different shapes of pillows children can make and decorate.
It's really easy to use for kids 5 years and up. They just have to pop fabric pieces into 3D figures/pillow, decorate, and create your own plushy pals.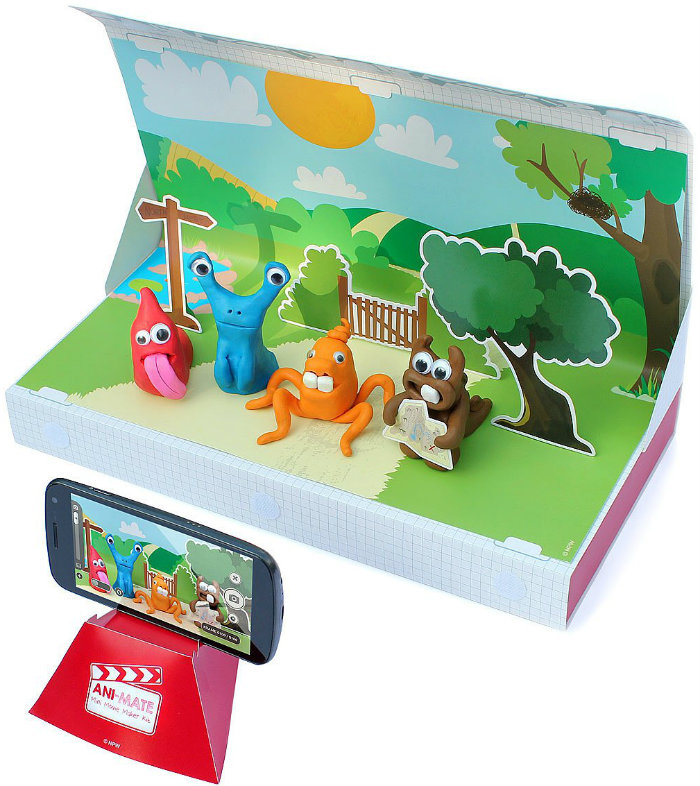 This Ani-Mate Clay Animation Movie Maker Kit makes an awesome present for aspiring animators 8 years and up.
The award-winning kit contains support for the camera phone, modeling clay, modeling tools, googly eyes and movie studio stage, backdrops, stage and character props, and an instruction booklet.
All these materials let your kids use their imagination and creativity by creating their own stop-frame animated films using a smartphone app.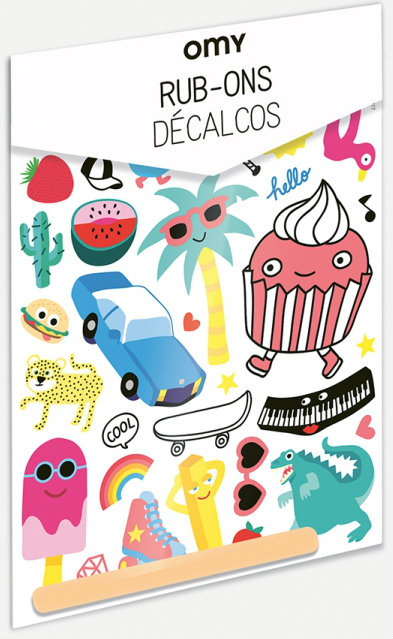 Who does not like to personalize their things?!
These fun rub-ons give the kids the opportunity to decorate their belongings with colorful designs. You can decorate shoes, clothes, toys, mugs, phone cases, whatever strikes your fancy.
They are really easy to use, you just have to cut, apply and rub-on with the wooden tool and just like that, the print will be transferred.
There are different kits available, like Party, NYC, Paris, and letters.
We recommend checking out omy's other products too! They have so many cool things available that would make great gifts for these holidays!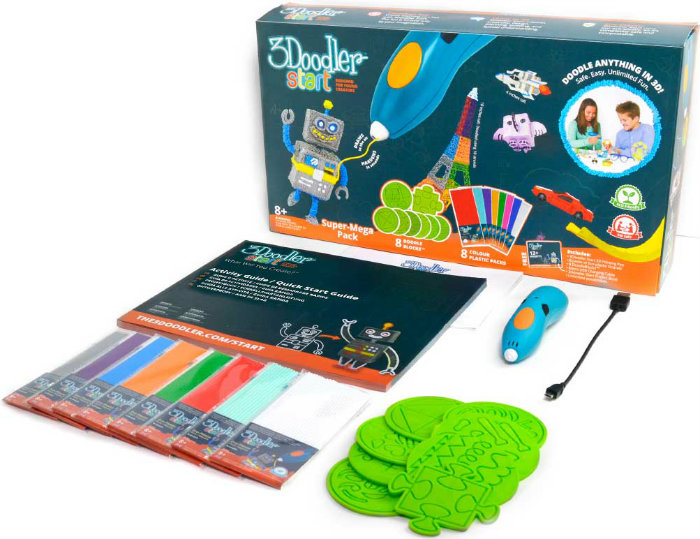 Every doodler's dream –> 3Doodler kit!
The wireless 3Doodler start pen inspires creativity, design, planning, building and spatial understanding as the kids (or adults) have to think in 3D.
The materials used to create the designs are safe and not messy at all. There are no hot parts and the designs are created with bioplastic.
The pen is really easy to use and can be used almost everywhere, just remember to keep it charged up. The 3Doodler Kit comes with eco-plastic, DoodleBlocks, a micro USB charging cable, and the activity guide.

Kid Made Modern Arts and Crafts Library Playset Adventure is every little crafter's dream!
More than 1250 pieces let kids get creative and craft whatever they imagine!
Arts and Crafts Library Playset comes in a carrying case that includes beads, sequins, fuzzy sticks, pom poms, felt, wooden dowels, embroidery floss, googly eyes, jewels, wooden discs, craft sticks, scissors, needles, and glue.

Pin for later!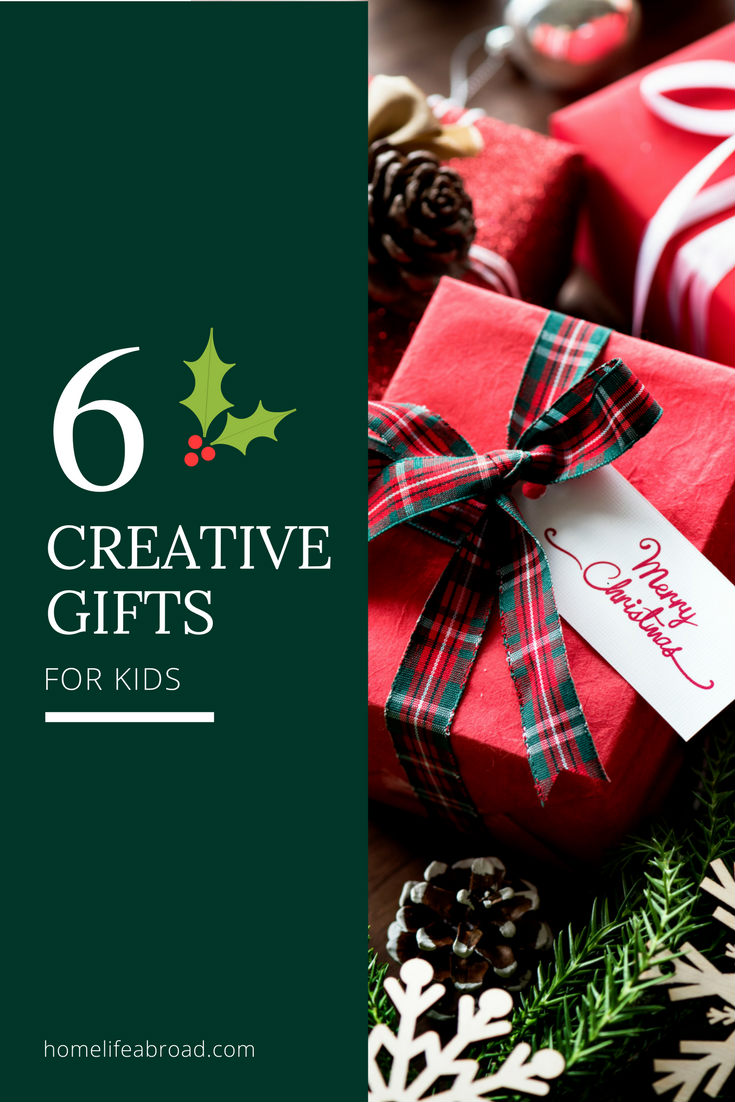 What kind of gifts did you like as a kid?