*This post contains affiliate links and I will be compensated if you make a purchase after clicking on my links.
Crafting and creating DIY projects is more than just a hobby: it's a way of life. There is nothing quite like the joy of creation, whether it's an original and unique DIY or following steps guided by another crafter.
Lucky for us, the crafting world offers an unending supply of fun goodies, accessories and ideas that make the perfect holiday gifts for those who love to create.
Here are some of the most inspirational gifts we found for crafters & DIYers!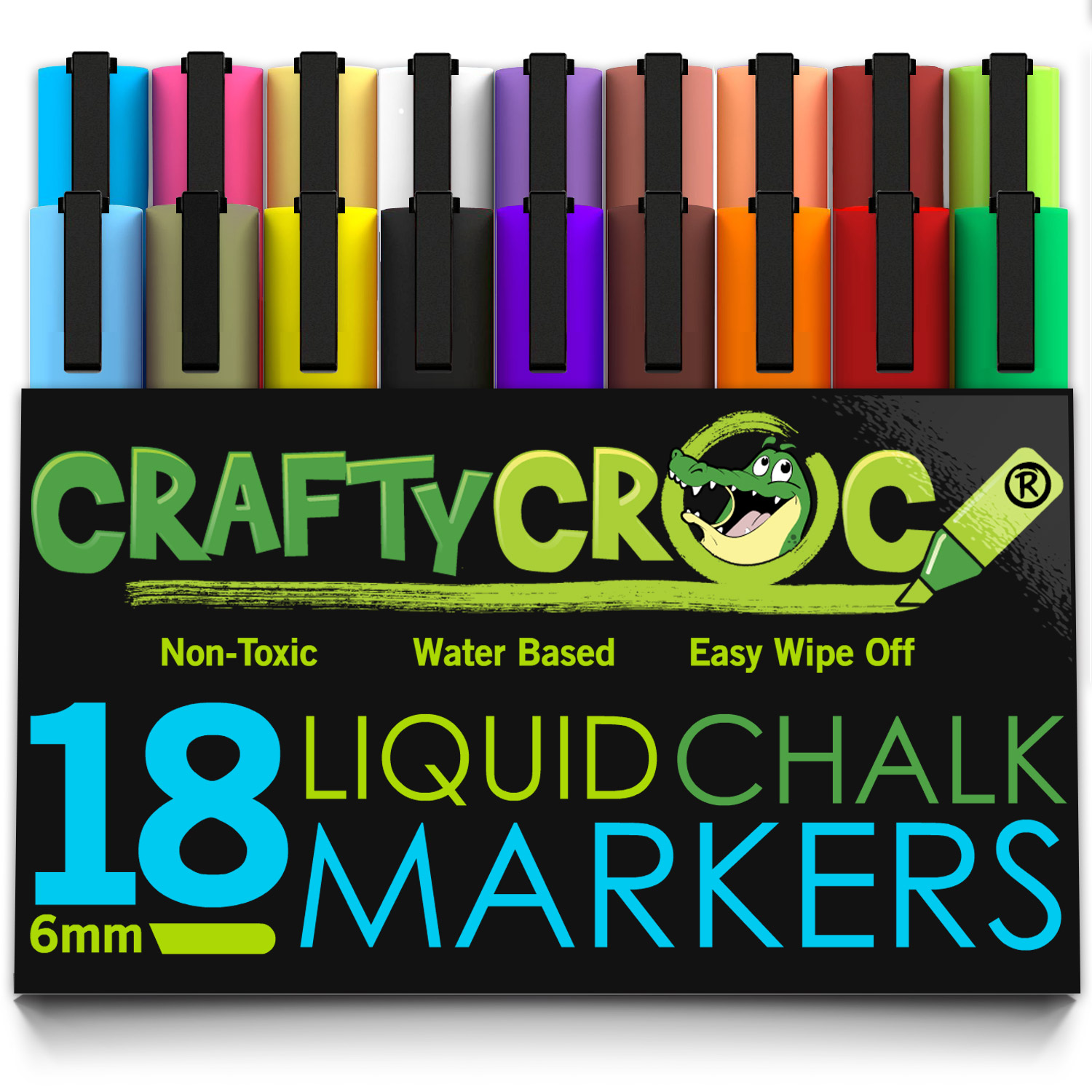 These fun liquid chalk markers are one of our favorite crafting supplies. They can be used to create beautiful art on windows, metal, and many other materials. Plus they are very easy to clean off – just use some water and a sponge and the design is wiped clean.
We loved their products so much, that we created a Pinterest board featuring the most beautiful liquid chalk artistry we found online and in the street. 🙂
They are currently selling 8, 10 and 18-marker packs, depending on the colors you want. It's a great gift option for children and adults alike!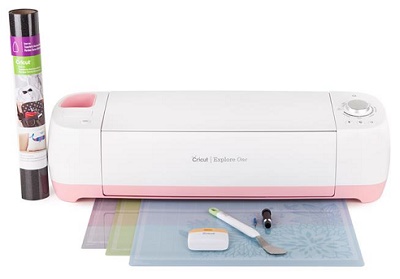 You just can't go wrong with a Cricut gift for a crafter. This machine creates beautiful papercuts, 3D cards, vinyl stickers, and a variety of other stenciled goodies. Imagination is the limit on design ideas, and for those of us who need a small brainstorming boost, the site offers tons of guides and cut-out templates.
To be honest, owning a Cricut is on my own crafting wishlist. Maybe a special someone will see this gift guide and gift it to me. 🙂
Their new Cricut printers are on discount for the holidays so it's a great time to pick them up! They also have bundles including their mats and other tools.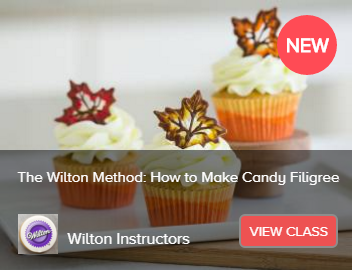 Yay for the gift of knowledge! Creativebug is a great resource to learn from hundreds of easy-to-follow tutorials in an ample number of craft and DIY categories. With classes ranging from painting to quilting, to crocheting and creating jewelry, this is a one-stop resource for craft classes and workshops.
A gift subscription goes for only $50 a year for unlimited access to all workshops. For anyone who loves to learn or wants to expand or improve their abilities in a craft, this is the perfect gift!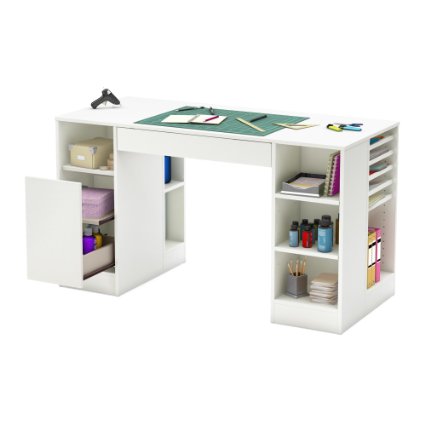 Crafters need their organization and workspace, and this beautiful craft table offers both.
With plenty of slots for open and closed storage, a desk like this can become a dedicated work area for many types of crafts. The shelves are adjustable so they can be placed to fit the needs of the crafter.
This is one of those gifts that can make a crafter's hobby easier to manage and enjoy. 🙂 We love having a special, dedicated space to revel in our hobbies.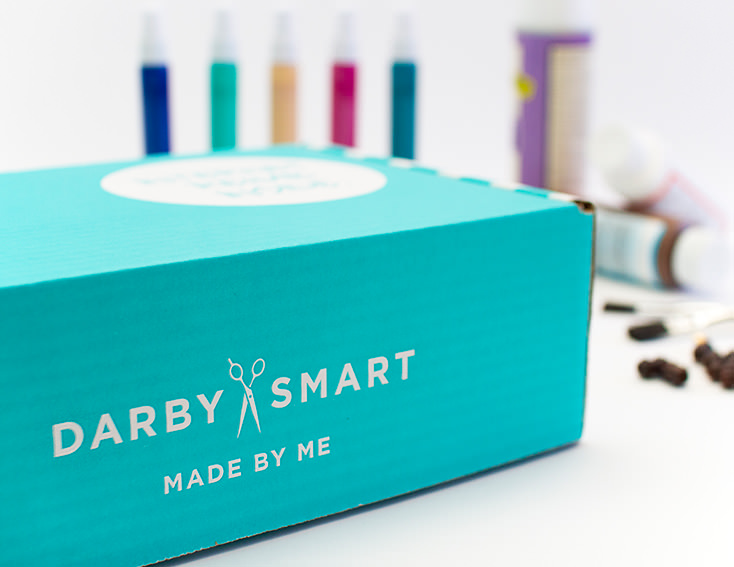 Monthly subscription boxes are the new 'it' fad, and there's no mystery why. Receiving a surprise every month with new crafting supplies and project ideas can be the gift that keeps on giving.
I love the concept behind a monthly mystery box and opening my mind (and skill-set) to different kinds of crafting. For example, I've never tried wood burning but October's box came with a wood burning kit to create some spooky Halloween designs.
Darby Smart's Mystery DIY Kit is very affordable at only $19 a month (including shipping & handling) & they will give you the first box FREE to try out (but you have to cover s&h). Gift subscriptions require contacting the site to ensure you are not charged past a certain month.