*This post contains affiliate links and I will be compensated if you make a purchase after clicking on my links.


It's tough out there for us book lovers – there are more books to read than there is time in the day. Fortunately, there are many other ways to enjoy our hobby.
When it comes to gifts for book lovers, most people stay 'inside the box' and gift us books. But here is a little secret: there are so many creative gifts that we bibliophiles would LOVE to receive, inspired by books (of course) and allowing us to show our love for the written word.
Here are a few perfect gifts for the book lover in your life: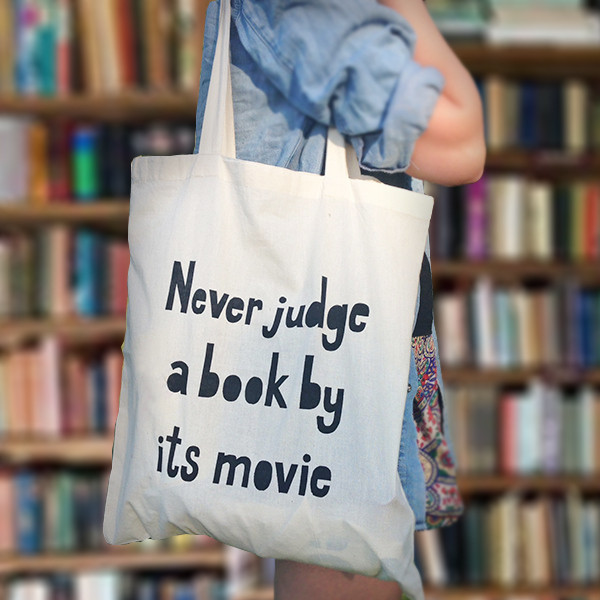 This takes our #1 spot and there's no question why. 🙂 We love the creativity behind this very true and wise statement: "Never judge a book by its movie". The fun part is letting everyone else know, too.
This eye-catching bag is exclusive to Book Lover Gifts – you won't find it anywhere else! It ships worldwide and only costs £6.99.
They also have an entire store full of book-related gifts. It's our new fave place for book loot – highly recommended.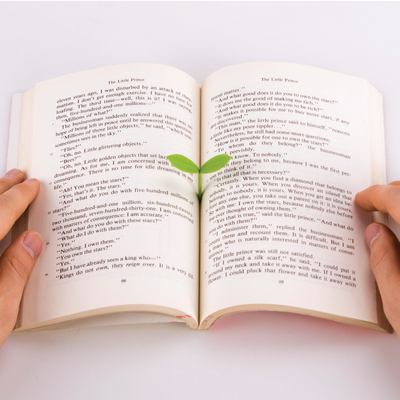 I've had this neat, little leaf bookmark saved in my browser for over a year. How can you resist it's cuteness? It's one of the most creative bookmarks I have ever seen, created by an innovative designer from Korea.
Besides looking like a bud sprouting out of a book, it protects your book with its minimalist design and keeps your place.
It's the perfect stocking stuffer for any bibliophile!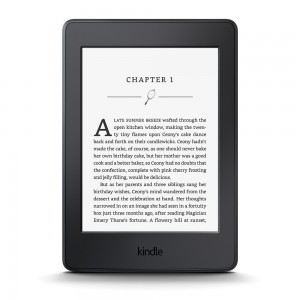 I don't know how any bibliophile today can go on without a Kindle. I take mine everywhere. Sure, there is nothing quite like a real book, but Kindles can make reading far easier and more affordable.
Downloading books at a touch of a button means no more waiting for book shipments or looking for books in bookstores and libraries. Plus, it helps reduce our carbon footprint.
I personally recommend the Kindle Paperwhite – it's easier on the eyes and faithful to the look of real paper. However, they also have Kindles that double as tablets for those who want the best of both worlds.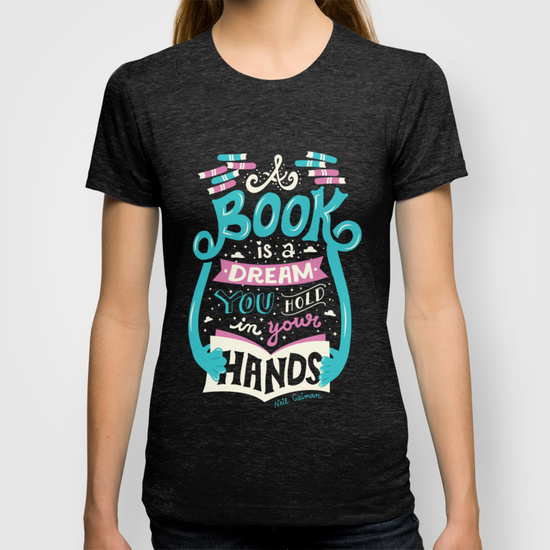 "A Book is a Dream you Hold in your Hands"
This chic and beautifully designed shirt is what it's all about! Books really are a submersion into fantasy, into living other lives, and experiencing an exciting new world.
The tee comes in a bunch of colors and the design itself can be printed on other items as well, like mugs, phone cases and posters. You can't go wrong with this gift.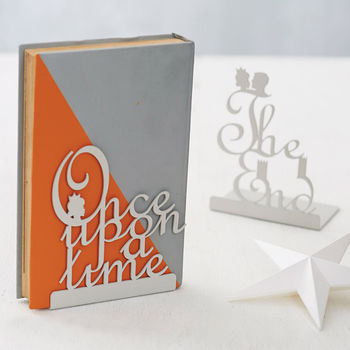 These elegant fairytale-inspired bookends can add a touch of magic to a book collection.
The beautiful bookends are sturdy and make for a fun play-on-words to the classic beginning and end statements of every fairy tale.
It's a great fit for children and adults alike, and it comes in a variety of colors. They also offer other fairytale-inspired designs.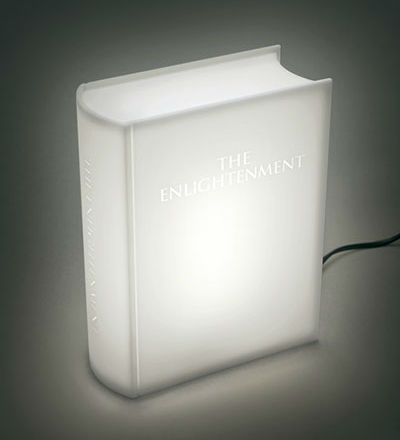 This stunning book lamp is one-of-a-kind. It's actually so unique, that it's only currently taking pre-orders to produce 500 lamps.
The lamp is inspired by "The Enlightment", a political and philosophical movement from the 17th century that brought religious freedom and freedom of ideas, a significant revolution in societal thought.
Completely made of recyclable materials, it comes with an energy-saving lamp and a European plug. It's a great fit to light up any library!