** Some links are affiliate links meaning, at no additional cost to you, we may get a small commission if you make a purchase. We appreciate your support in this way!
Home Life Abroad's Holiday Gift Guide 2014 brings you gift ideas for kitchen and food lovers. People who love cooking and enjoy the food always welcome good quality gifts that make food preparing a joyful event.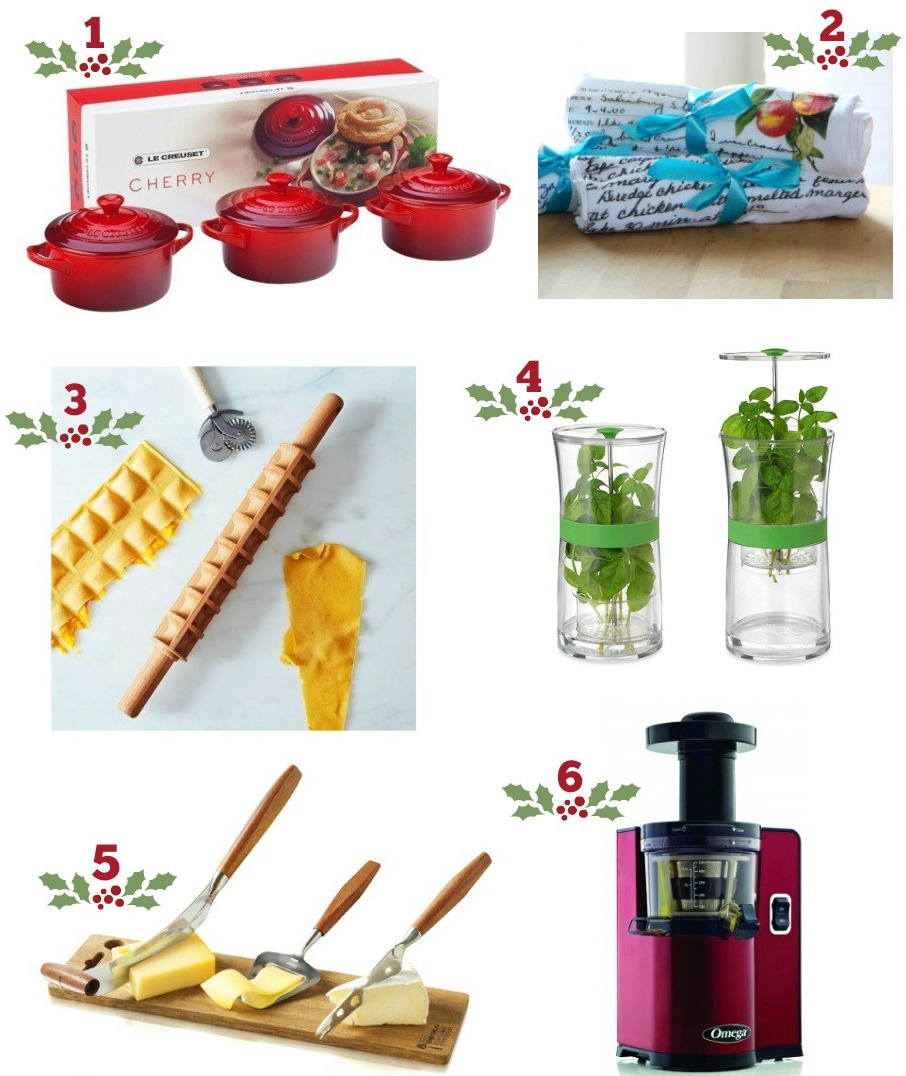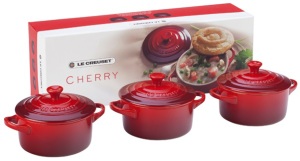 Le Creuset Mini Cocottes are the perfect addition to every kitchen. Cocottes have seven different colors to choose from and are presented in a beautiful gift box. Mini Cocottes are perfect for serving single portions and bringing color to every meal. They are safe to use for the freezer, oven, microwave, broiler and dishwasher.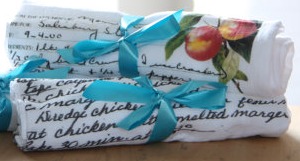 These personalized flour sack kitchen towels can be decorated with a special image (recipes, photos, etc.,) to honor your loved ones. Towels are made of 100% cotton fabric and are easy to wash and iron. Create a perfect gift for your grandmother or mom using their favorite recipe on a handmade towel. See our review!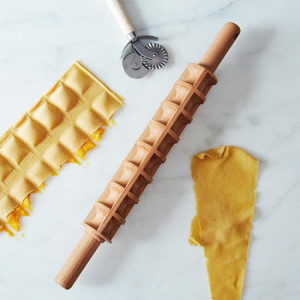 Two-in-one ravioli rolling pin is a perfect gift for food-lovers who enjoy cooking from scratch. This beautiful wooden ravioli cutter helps you make better pasta. It's ingenious design converts the cutter into a rolling pin just by using a plastic non-stick cover.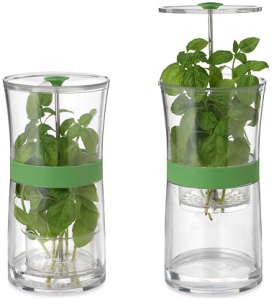 Fresh herbs make food delicious. Thanks to it's suspended slotted tray, this Herb Keeper helps to maintain herbs fresher longer and retain their flavor and texture. Due to it's sleek and slender design, it fits perfectly on your refrigerator door.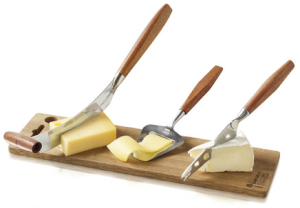 Boska Holland 4 Piece Explore Cheese Set is a perfect gift for cheese lovers. The set consists of the cheese board, cheese slicer for cutting thin slices, presentation knife for soft and semi-hard cheeses, Dutch Cheese knife for semi-hard and hard cheeses. Pair this set with a bottle of good wine and you have a perfect present.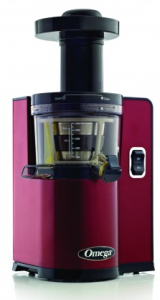 Juicing is a great way to create healthy taste sensations and curb unwanted snacking desires. There are a lot of juicers for sale today. Some only juice a small amount, but others hold quite a lot of juice. Those jug juicers are ideal because you can use them to make enough juice to last a while. By combining different ingredients, you can create fun flavors and get the health benefits of diverse fruit and vegetable consumption. You also do not need to worry about the weight gain as much because you are consuming more liquids and less solids. Your body can process those liquids quickly for energy.
The Omega Vert VSJ843QR Juicer is one of a kind and makes a perfect present for people who lead a healthy lifestyle. Thanks to it's gentle squeezing action, the juice's shelf life is longer and the oxidation process is delayed. The juicer has an auto cleaning system that minimizes the cleanup process and increases the efficiency of the machine.