We know Christmas is getting near when we can feel the crisp air rubbing in our face or when neighboring houses effort on putting up their Christmas lights and decorations.
Here is where the hit-or-miss choice begins. Some, err decorator wannabes, end up with ugh-appalling home designs.
It is important to convey a holiday decorating theme. Since we have climate change issues, the ecological friendly theme with bright accents is what's hot plus eco-friendly decors are so much posh and chic than synthetic or plastic ones.
This season, don't be a Christmas décor Grinch and try these fast, frugal, and eco-friendly holiday decorations.
Christmas Façade Planter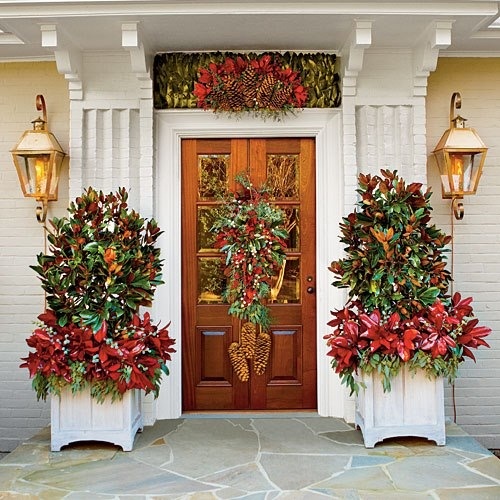 A home's façade is the first detail your guests will notice. Basically, this is the first thing you got to do – make your exterior impressive, interesting, and inviting with creative ideas. Stage your welcome and greet your guests by decorating the entrance to your eco-friendly-themed holiday. This will signal what is to expect inside. Nothing could go wrong with a planter box, adorned with ornaments, perched in front of the door.
Floral and Fruit Wreath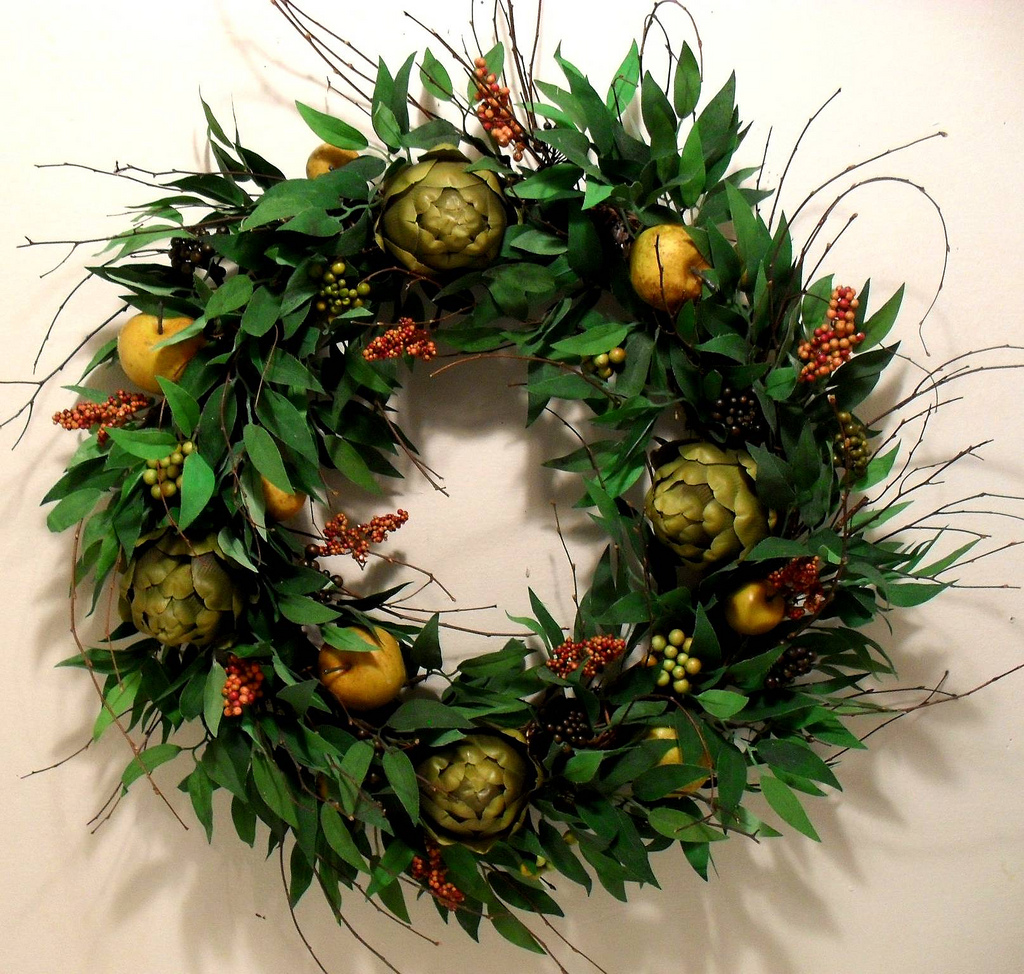 Accenting your door with a wreath of fresh leaves, flowers, fruits or even herbs would greet guests with fragrant beauty. Some house plants do not only function as decoration but can also contribute to a relaxing feel and restful ambiance before entering your home.
Embellished Windowsill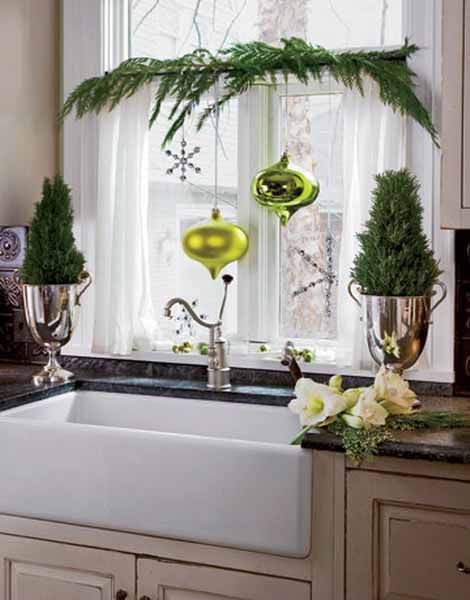 Windows and windowsill in our home are sometimes neglected when it comes to decorations. Little did we know that windows are a fixture of Christmas traditions in some nations. Christmas is also known as "Feast of Light" and the use of lights or candles in windows is one of them. Securing some birch log with ribbons or Christmas balls and greenery could add warmth to our windows.
In the case of embellished kitchen windows, wouldn't you feel so peaceful – a thing you desperately need while washing your festivity dishes. Do it as if you could stand looking out the window for hours.
Christmas Terrarium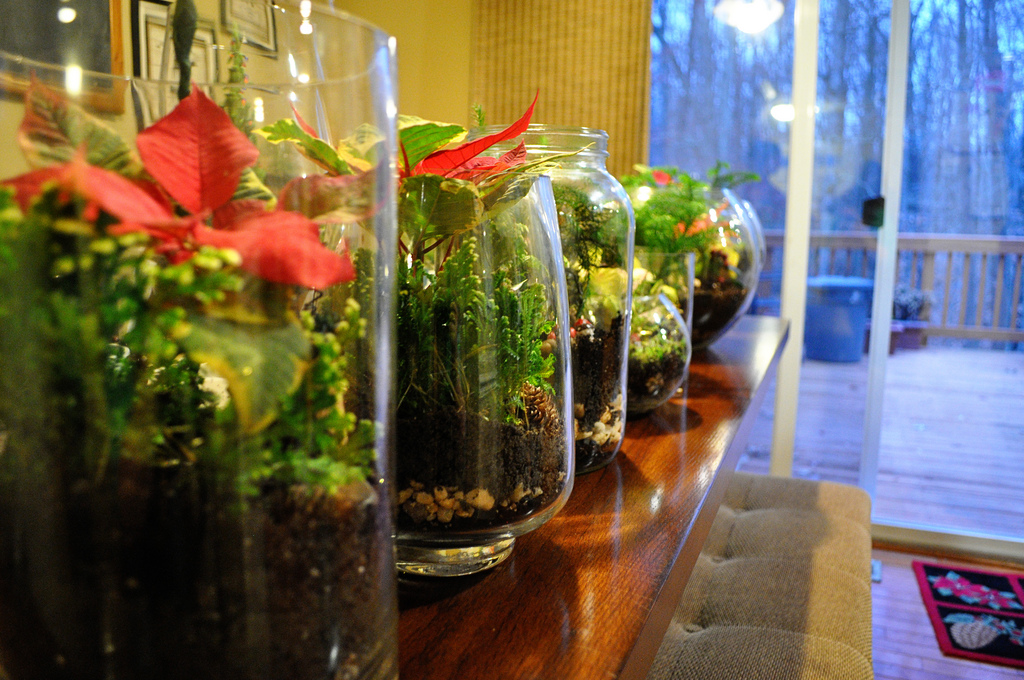 Create an eye-catching terrarium. It is a miniature landscape with living plants. These are easy to create and at the same time, terrariums are oxygen boosters. You can add anything to it with Christmassy colors to make your terrarium festive looking. You can also try maintaining a container garden in your home and during holidays, decorate it and make a miniature Christmas tree.
Eco-Centerpiece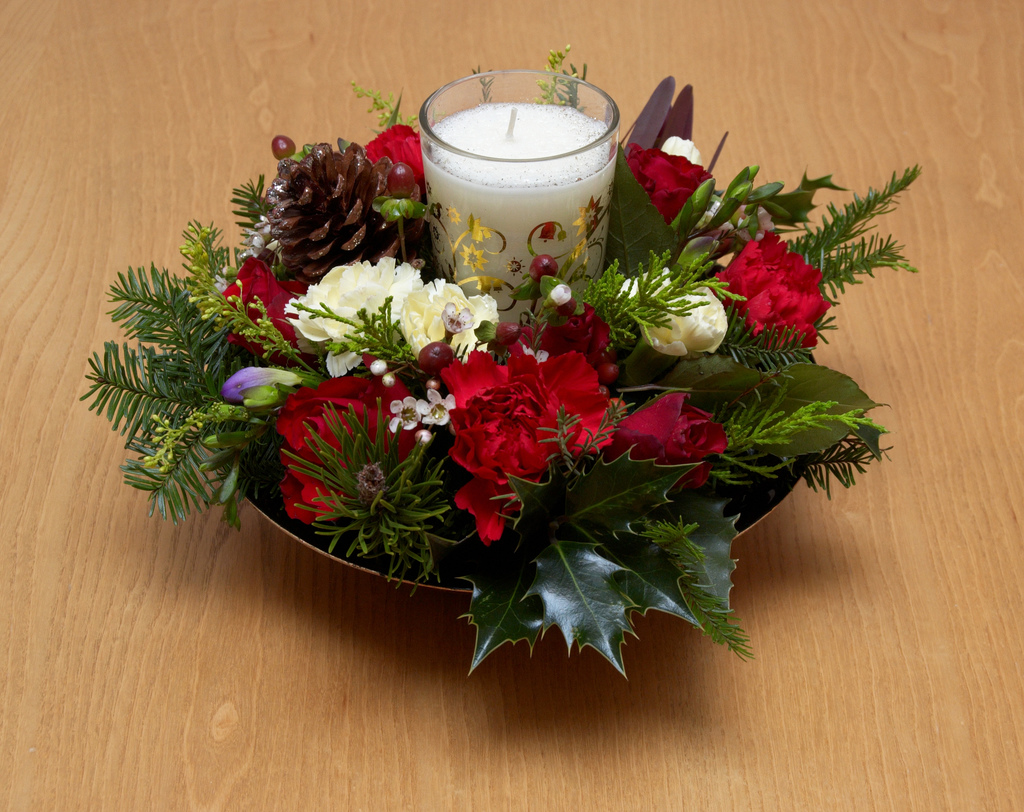 Wow your guest with an eye-catching and awe-generating centerpiece! Who would have thought that a couple of mason jars, greenery, cranberries, and used ribbons could make a stunning yet inexpensive centerpiece for a table setting? Put in some fresh flowers of different colors, fresh green leaves, and stun everyone with your own green and decorations.
Holiday Hanging Planter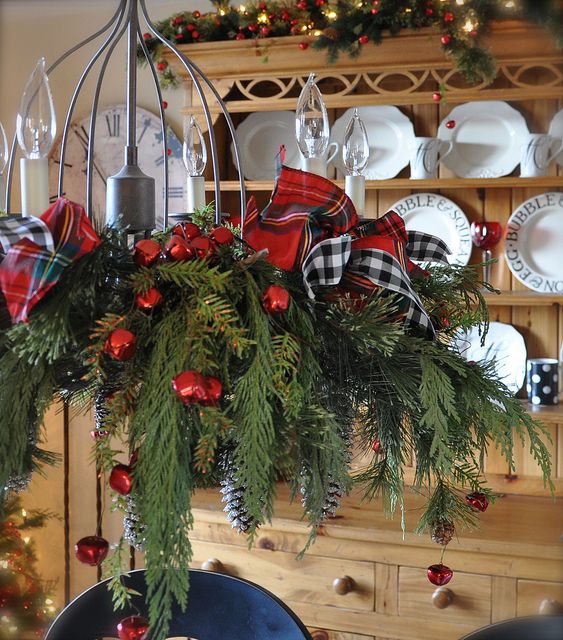 Not all green and eco-friendly planters need to be pricey! A home décor could be (or better yet, should be) recycled, reused, and requires a little attention to detail and maintenance. Hang old ribbons, Christmas balls, and leaves to your chandelier and make a cozy feel up to your ceiling. You can also use cups, bottles, tin cans, old shoe racks and turn them into the chicest and classy planter both for indoor and outdoor décor.
So, there you have it. A new, simple, cheap, and green Christmas decoration idea! Going Green and ecologically friendly this Christmas does not mean we are going drab. It just means that we are becoming earth-friendly and more responsible to Mother Nature. With a little bit of imagination, creativity, ingenuity, and resourcefulness, we can come up with our own easy, cheap, green DIYs and make your holidays greener and merrier.
About the Author: Patricia Evans is an interior designer and writer.
This is a guest post. If you're interested in guest posting on our site, check out our guidelines and contact us!