Between all the menu planning, gift packing, tree decorating and Christmas activities, have you thought about how to decorate your Christmas table?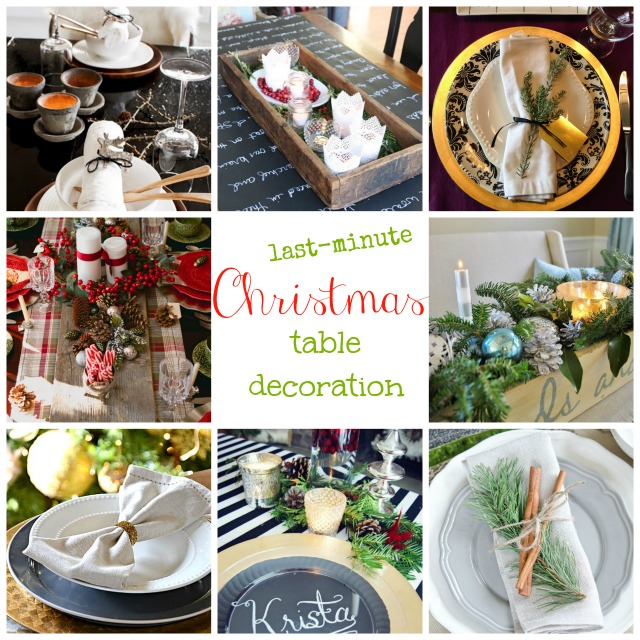 I had completely forgotten to prepare for it! If you are like me, check out these simple but yet gorgeous last-minute Christmas table decoration ideas to give your table a festive look in no time!
(click on the image to see it bigger)
How do you decorate your table this year?