While never fun, it is quite common for people in a relationship to engage in conflict every once in a while. At some point, you are likely to disagree about something since you are living with someone from a different background, life and cultural experiences of your own which is not easy. But this does not mean that you should not resolve the conflict and get back to your normal self.
You need to be able to get together and learn to bring your differences together without hurting each other. However, most people do not know how to overcome the conflicts that arise and with time, this can cause a lot of issues in a relationship and sometimes even lead to a breakup.
Below, you'll find 6 steps to help you overcome a conflict with your partner.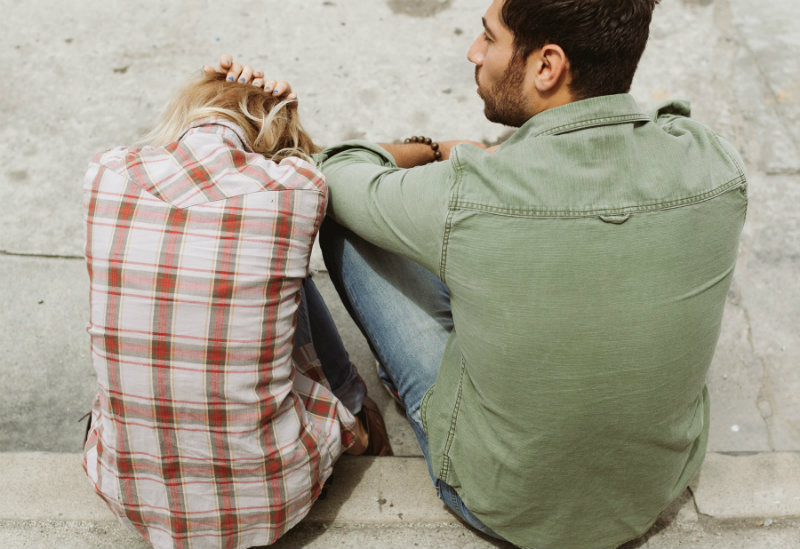 Respect your partner
Every human being wants to be respected and this applies both to you as well as your spouse. So even in your worst moments, always respect your spouse. They are still the one you are going to wake up next to. They are still the one you love. Find a better way to communicate and express your displeasure or dissatisfaction without overstepping your spouse's boundaries.
Be responsible for your actions
A lot of people rush into doing things that they regret later on whenever they are hurt or annoyed. Don't blame your partner for your own mistakes since the blame game will only make the conflict worse. If it's your fault, take responsibility and apologize. Even if your spouse is upset you because of something that you did or the vice versa, avoid acting irresponsibly since it can cause terrible consequences.
Set some rules
Rules are important for any engagement. Sit with your spouse and mutually agree on a set of rules whenever a conflict arises. Use this as your guide so that the conflict does not go overboard. It will also help you both set clear boundaries which will prevent fights. You can, for example, set a rule where you do not argue in front of your kids or in a public environment which might make the situation worse. The main thing is to avoid bringing up previous misunderstandings.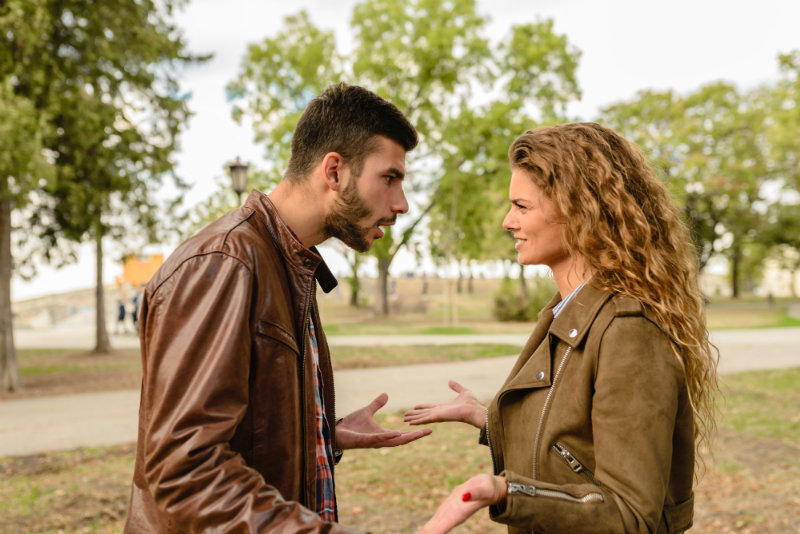 Find the right timing
In any conflict, communication is key, but, what matters the most is when to communicate.
Timing is everything so choose a time and place that is appropriate to bring up your issues and concerns. Do not engage in a conversation with your partner when he/ she is distracted, tired, hungry or sick. This not only reduces the chances of you getting into a fight, but it also ensures that you will both be speaking with a clear mind.
Take a break
Peace of mind is everything in every relationship, especially if you have been constantly arguing with your partner. Also, you can find some time by taking a break so that you don't end up doing anything irrational. With this, you will be able to stop any argument from spiraling out of control.

Communicate
In any relationship, communication is key. Communicate with your spouse when something is not right. Fights tend to overpower the brain, especially when your spouse does or says something that you don't like. By resolving your conflict, whether you are in a marriage or a relationship, you will have a healthy relationship where both of you are happy. Here is a way to hold an effective conflict resolution with your partner.