Finding love is never easy—whether you're in your fifties or in your twenties. Online dating apps and websites have certainly made it easier to connect with people because there's less pressure and you get to think long and hard about which witty or charming opening line to use. You also get to present the best parts of yourself through carefully selected profile photos and a well-written profile. But there's still a significant downside to online dating that applies to people of all ages, and that the question of authenticity.
With online dating, people get to hide behind a smartphone or computer screen, which makes it ridiculously easy to lie or pretend to be someone else. If you're not careful, the best-case scenario is that you end up falling for someone who turns out to be a totally different person from what they shared on their profile. The worst-case scenario? You end up being the victim of a nefarious catfishing scam.
Obviously, none of these scenarios are ideal. But if you want to connect with someone and hopefully find your future husband through online means, then you're going to have to accept the fact that there will be some deceivers out there.
If you're spending your time on the highest quality dating apps out there, your odds of being catfished are going to be a lot smaller but they won't be zero. These sites tend to do a good job of filtering out the profiles of people who aren't looking for relationships but they can't catch everyone.
If you haven't done so, you should check out some trustworthy reviews of the sites and apps you're using. A great example of this would be this review of Wellhello.com that the team over at Beyond Ages did. It's more expansive than anything out there and really shows who will have success using it and who won't.
The bigger sites tend to be better so if you're using any small or niche options finding a few reviews will be very important
Looking for love online can yield great results if you know how to navigate your way around the digital dating space. And with that said, here are some useful online dating tips to help you avoid getting catfished: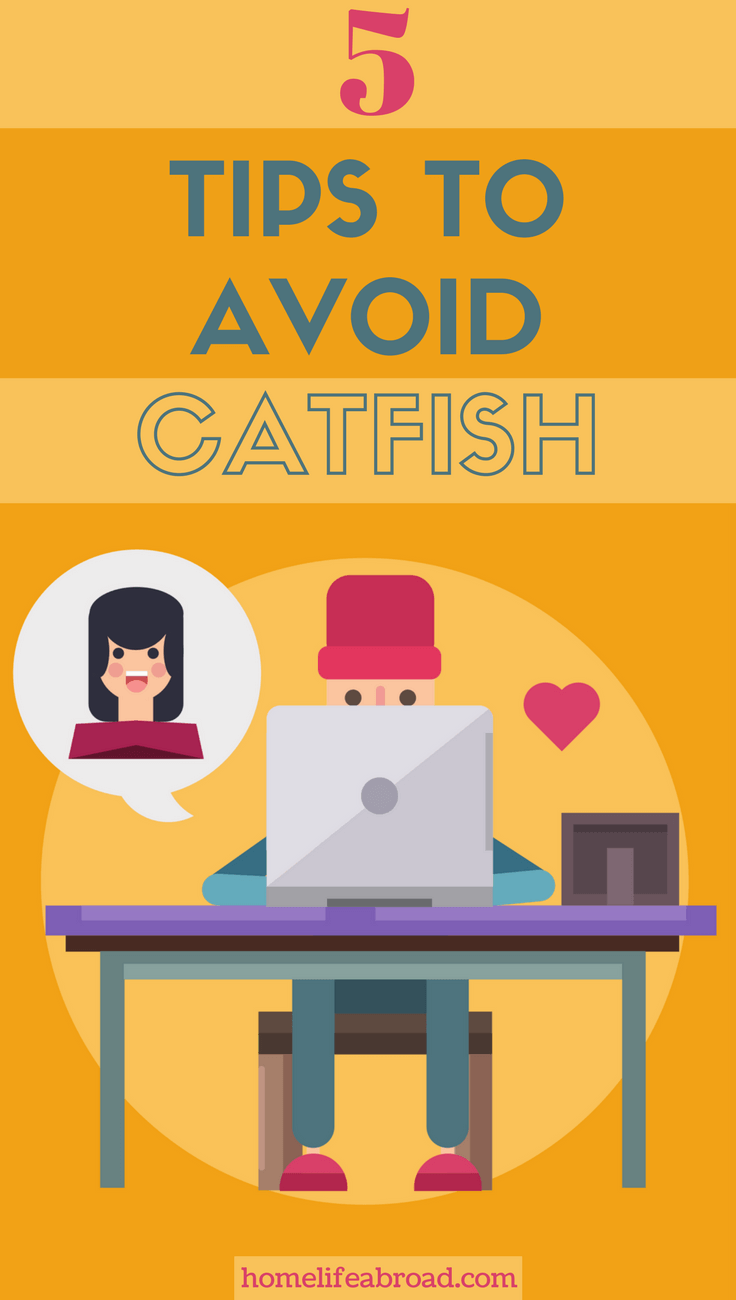 1) Scrutinize the Person's Profile
The easiest way to spot a catfish is to check the authenticity of its profile. If you've been on the online dating scene for a while, then you probably know how to tell a real profile from a fake one. It's either going to be really bare, with just a few attractive photos and some generic information—or it's going to be too good to be true.
If the catfisher is particularly smart and savvy, that person's profile will probably look like everyone else's—like it actually belongs to a real person. This will obviously make it harder for you to spot telltale signs or clues as to the authenticity of the person you're talking to, which brings us to our next online dating tip for avoiding catfishers.
2) Verify Everything
Take everything with a grain of salt. The point is, be wary and be skeptical. Before you share your sensitive information and life story with this person, you need to make sure that you're not dealing with a catfisher by doing some investigating.
Verify every single piece of information on this person's online dating profile—starting with the pictures. Use a reverse image search engine or upload the person's profile pictures to Google Image to see if these photos have appeared elsewhere on the internet.
Should you manage to find the social media profiles connected to these pictures, don't automatically assume that the images are genuine. The real person who owns those pictures and social media accounts may not be the same person you are talking with, as the catfisher could have simply stolen the person's photos and used their name. In this case, try friending or following these social media accounts to verify or further your investigation.
If you can't find anything in the pictures, try looking for this person's social media accounts. Real people usually have a handful of accounts on the usual networking sites or apps, like Facebook or LinkedIn, and those pages should help you verify the person's authenticity and check every piece of information mentioned on their online dating profile.
You can also try checking alumni directories or use people search websites, as there are some men who genuinely don't subscribe to the whole social media scene.
If the person doesn't have any sort of profile on social media or on an alumni website—or if there are some fake-looking accounts with barely any friends or followers—then you're probably being catfished.
3) Discreetly Ask for Proof
Still skeptical? Try asking for some proof in the most discreet way you can. Ask for an impromptu selfie (in a nonchalant way, of course). For instance, if he tells you he's hanging out with his three dogs while watching TV, perhaps you can ask him to take a selfie with his dogs—but make it seem as if you just want to see the dogs, and not because you're trying to verify his identity.
If all else fails, just be honest and ask for proof outright. Tell this person that you're trying to avoid a catfishing scenario, then respectfully ask for proof. It's probably going to sound really bizarre to some people, but you may have to take that risk. Anyway, real people wouldn't have any problem showing you a proof of their identity.
As long as you word it properly, you won't come off as too weird, paranoid, or rude. And hopefully, they'll actually understand where you're coming from. After all, you're both on an online dating site, and you both know the inconveniences or dangers of getting duped by a catfisher.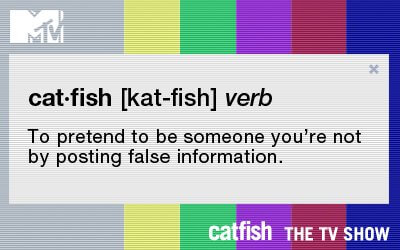 4) Arrange the First Face-to-Face Meeting ASAP
Once you've established contact with someone you like and have had a few online conversations, try to establish a face-to-face meeting as soon as you can before things get too serious. If all that online sleuthing still didn't yield anything concrete, scheduling a face-to-face date is the simplest and easiest way to verify a person's identity. Ask your potential match out on a real-life date, or at the very least, schedule a FaceTime or Skype video chat.
If the person constantly refuses or makes excuses, be wary. Of course, this isn't always a surefire sign of deception, as this person could just be really busy or uncomfortable with video calls. But just the same, don't lower your guard until you're sure.
5) Run a Background Check
Finally, if you're still unsure or if you're unable to use any of these methods to verify your match's identity, run a background check. Some online dating sites offer background check services as a paid service, but you can also go through other channels. Search for reputable sites that offer thorough background reports that include the person's work history, family history, criminal records, and various other information.
Yes, it sounds kind of unromantic and, to put it bluntly, it makes you sound like a stalker. But if you're planning on starting a relationship with someone, you need to make sure that the person you're talking to isn't some seedy criminal masquerading as a hot girl on a dating site.
Most catfishers are smart, and they definitely know all the right things to say to get you on the hook. If for some reason you still can't find definitive proof that a certain person is exactly who she says she is, then a background check is your best bet.
In Conclusion
Online dating can be tricky—and this is true whether you're a man or a woman, and however old or young you may be. But if you're truly serious about finding love, it can be a great tool for meeting new people and getting to know them, without all of the unwanted pressure. However, you will have to stay vigilant. To avoid any unwanted pain or disappointment, be more discerning to ensure that you don't get fooled!
Thanks to Freepik for the original version of the featured image.