My 3-year-old daughter loves to craft! She usually doesn't settle just for coloring or drawing – she wants to use glue, tempera paint, scissors, glitter, and other items that can create a big mess. As I'm the one who usually has to clean up her mess, I try to stay clear of untidy activities. It's not that we never get messy, but as much as possible, I try to keep the activities chaos free.
Lately, we have been playing a lot with stickers and washi tape. Both of them are mess free and have tons of possibilities for fun activities.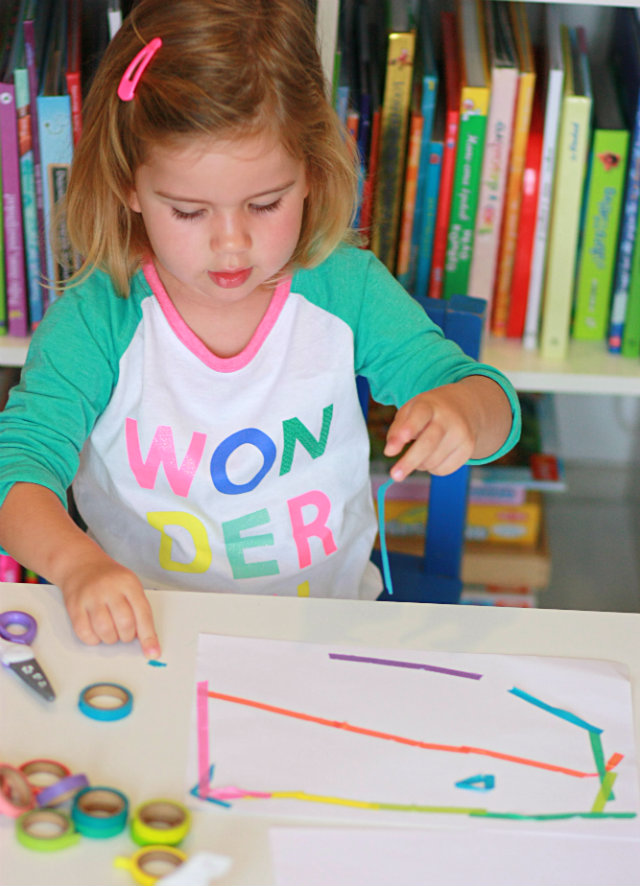 I'll share with you the last washi tape activity we did. Usually, we have some kind of learning objective for our crafts, but this time, I just let her create whatever she wanted.
For this activity you'll need:
The washi tape we used is thin and you don't have to use scissors to cut it, but we used them as we wanted to practice her scissor skills.
This activity helps to:
practice color recognition

develop fine motor skills

develop eye-hand coordination

develop visual motor skills

develop concentration

learn patterns

identify shapes
When you have everything prepared, let your kid start creating. You can pick a theme or let your child's imagination fly.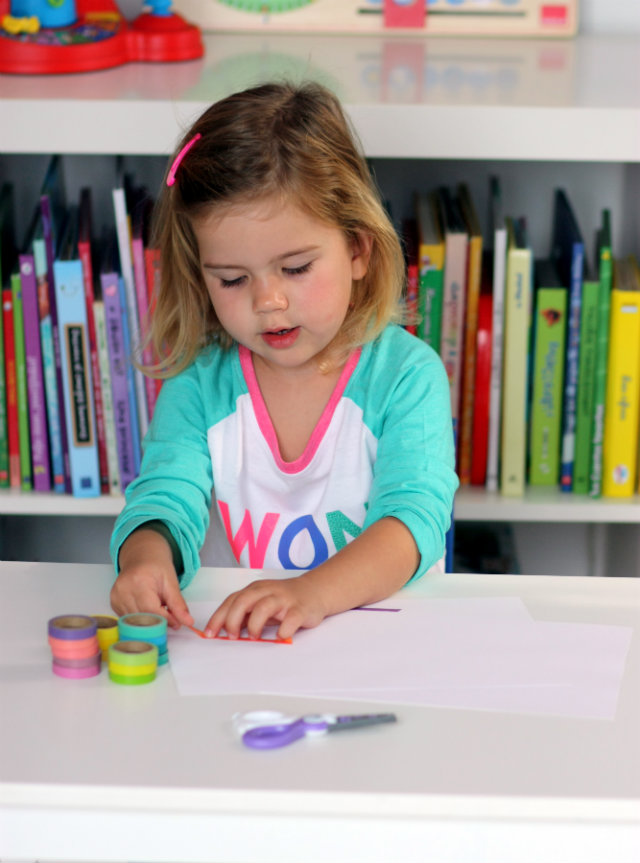 What's your favorite mess free activity for kids?