We are doing some last minute Christmas crafts! Well, actually here in Spain it's not that last minute as Los Reyes Magos (Three Wise Men) will come on January 6th and the gift galore will be opened. So til that date, all the decorations stay up and the holidays are celebrated in full swing!
We have made several fun crafts during these holidays including baking some delicious ginger cookies and decorated them with all the family!
One of our favorite crafts this year has been making these soft pom pom trees! They are super cute and really easy to make, even for kids!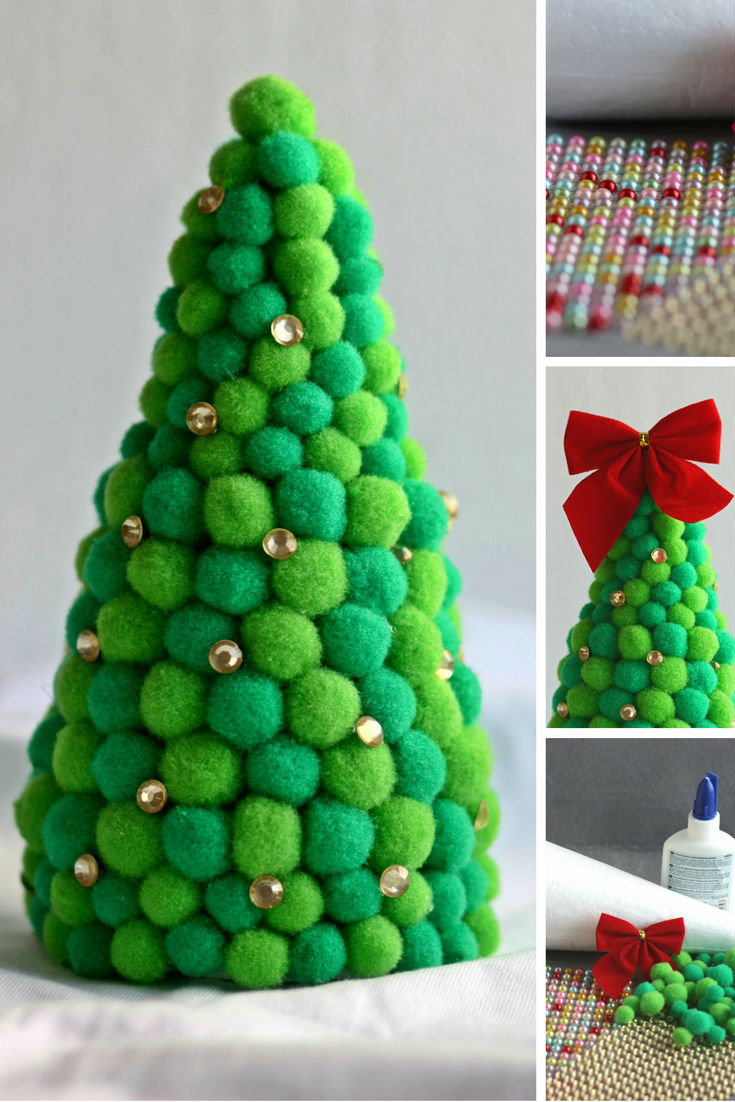 Materials needed for the Super Easy Christmas Tree Craft: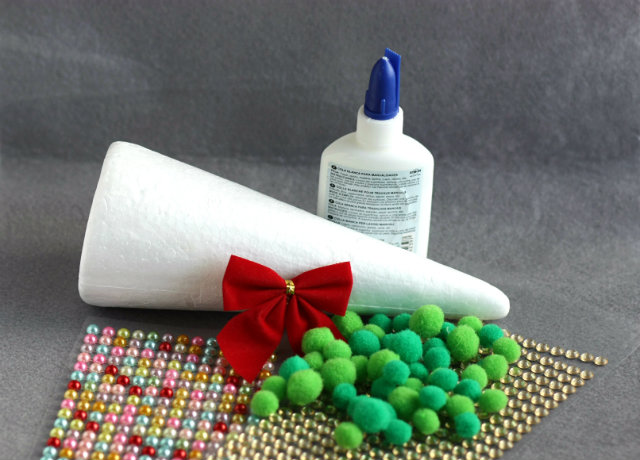 * The cheapest way to have a cone base is to make it yourself. Use cereal boxes (the graphics on the inside of the cone), cardboard or poster boards. The advantage of DIY cone bases is that you can choose the exact size you want. If you prefer to buy them, different cone bases are available in craft stores.
* We chose different shades and sizes of green pom poms, but you can get creative and use whichever colors are your favorite or go well with your decor. You can even make the pom poms yourself!
* Our tree needed just a few decorative elements, so we added some golden self-adhesive gems and a red bow on top of the tree. Again, you can decorate it with anything you like!
Instructions:
Actually, this Christmas tree craft is ridiculously easy to make. Just start gluing the pom poms to the cone base starting from the bottom. You can create different patterns with pompoms if you want. We tried to alternate the colors, but in the end, our tree has some wonky light and dark green lines. We used bigger pom poms for the lower part of the tree and smaller pom poms when we reached to the top part.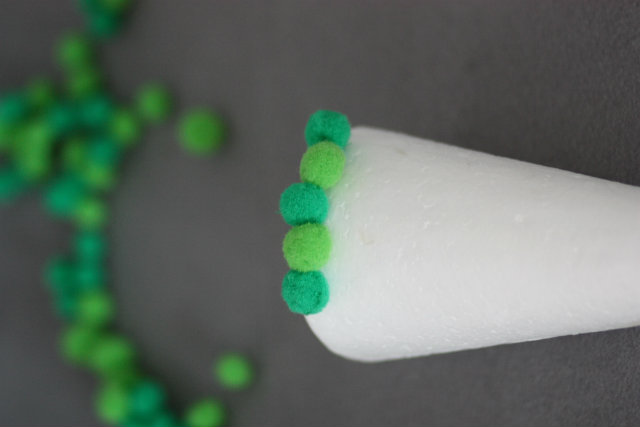 After covering all the tree base with fluffy pom poms, it's time to start decorating!
That's it! My daughter loved this craft and even took one of the trees we made to her school, to decorate the classroom.
For more fun Christmas tree crafts check out these 3 DIY Christmas trees!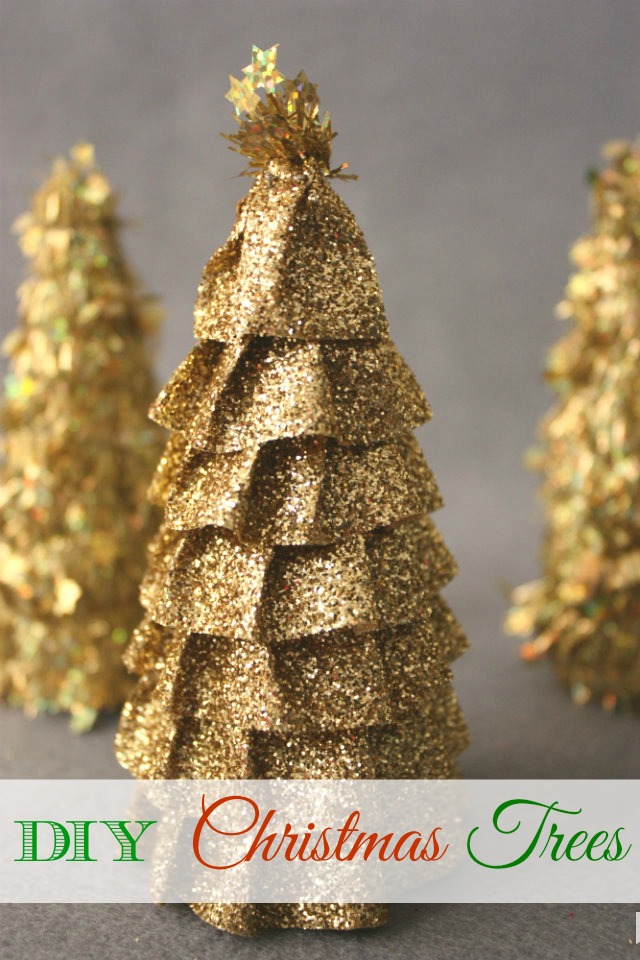 Did you do any Christmas tree craft this year?